Beat the Heat with This Adorable Lemonade Gift Basket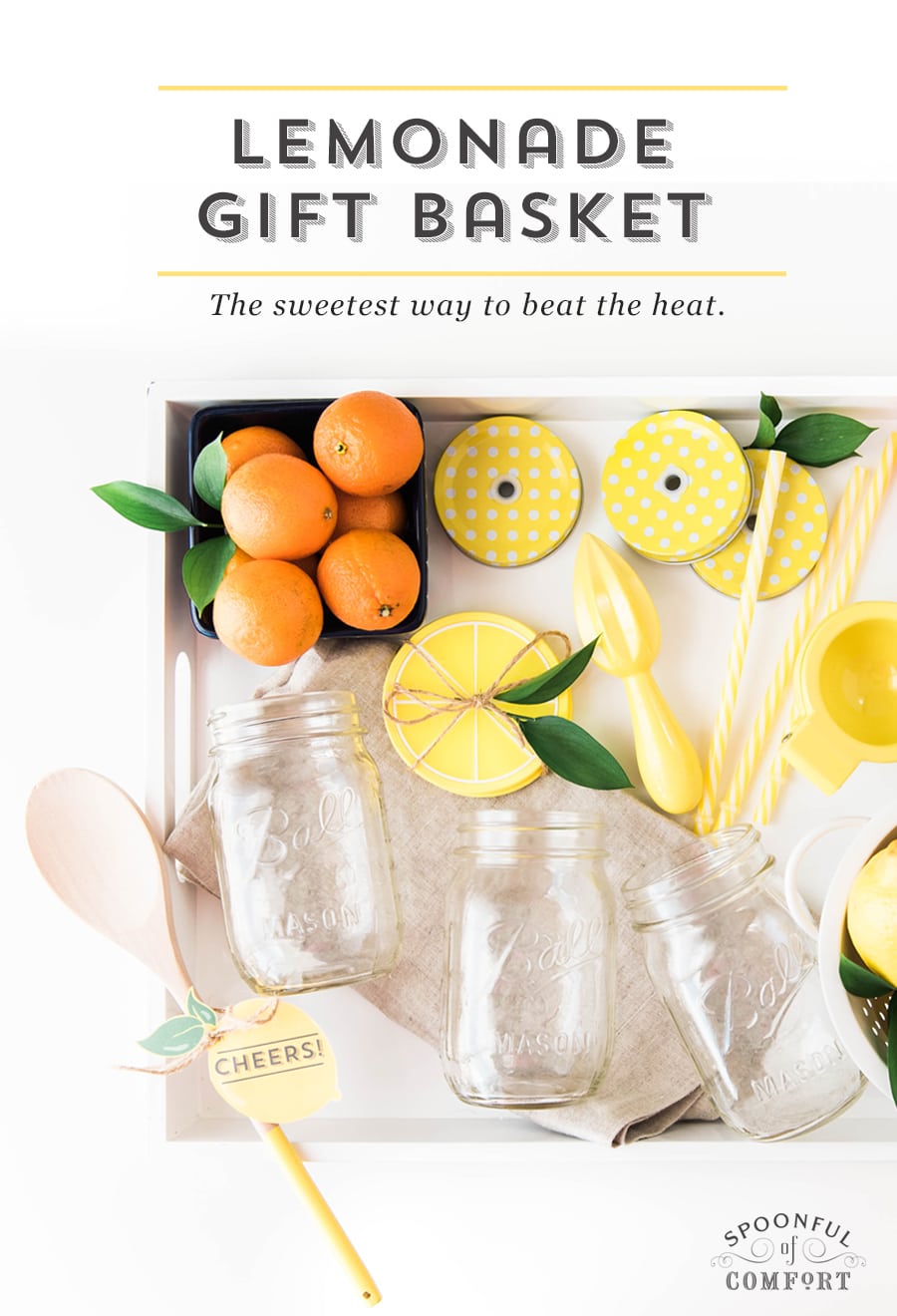 What if one quick trip to the grocery store gave you everything you need for a unique yet simple summertime gift? Something everyone—a party hostess, new neighbors, grandkids, those delightfully entrepreneurial minded nieces and nephews— is certain to love and appreciate. Well hey, good news, one quick trip to the grocery store is exactly what you need to make an adorable Lemonade Gift Basket, easy peasy lemon squeezy.
Here's where we found all our supplies for this citrusy DIY. We visited a few locations for our lemonade basket, but most of these items are regularly stocked in most major grocery stores. So if multiple trips aren't your thing, head to your local Target or general merchandise store for some cute and budget-friendly options.
Mason Jars: Target or Amazon
Lemons and mandarin oranges: Trader Joe's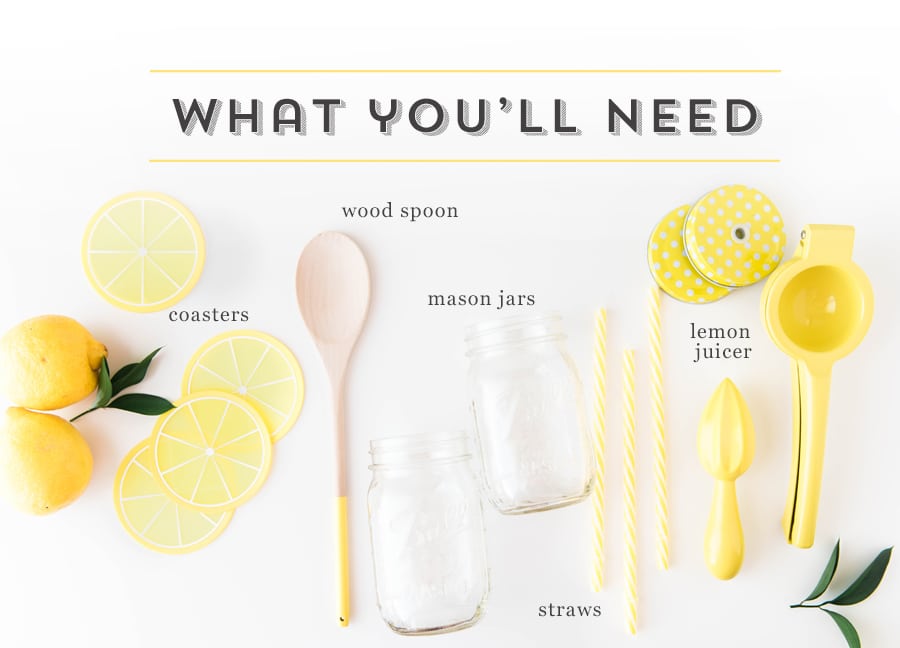 Want to go the extra-mile and boost the cuteness factor? In lieu of a classic gift basket, we found classy white serving tray at World Market. We also couldn't resist adding an adorable ceramic berry basket and colander to showcase the citrus. Is a serving tray and berry basket a requirement for enjoying a cool glass of lemonade? Probably not, but they look great and that's what's fun about DIY projects: finding the perfect details to really make your gift stand out.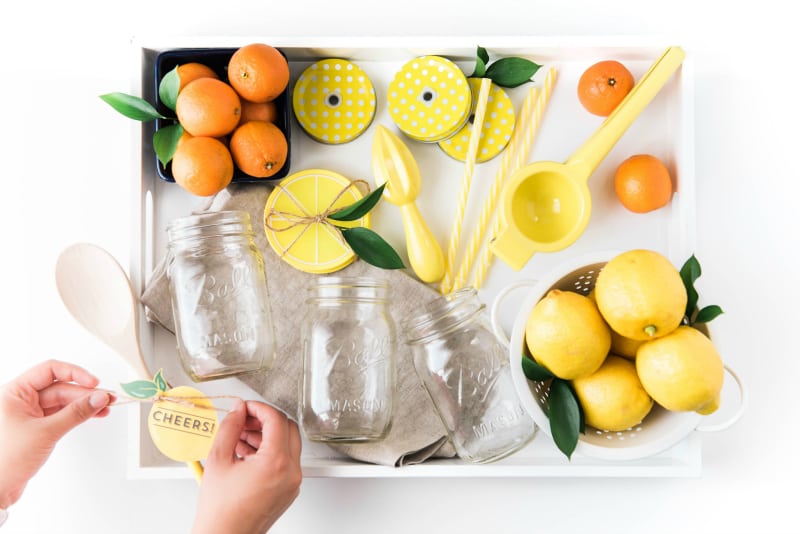 At the end of a hot summer day, there's only one thing more refreshing than lemonade: sangria. Add some fresh berries and include a bottle of your favorite wine, and this lemonade basket becomes the perfect hostess gift and welcome addition to any summer party.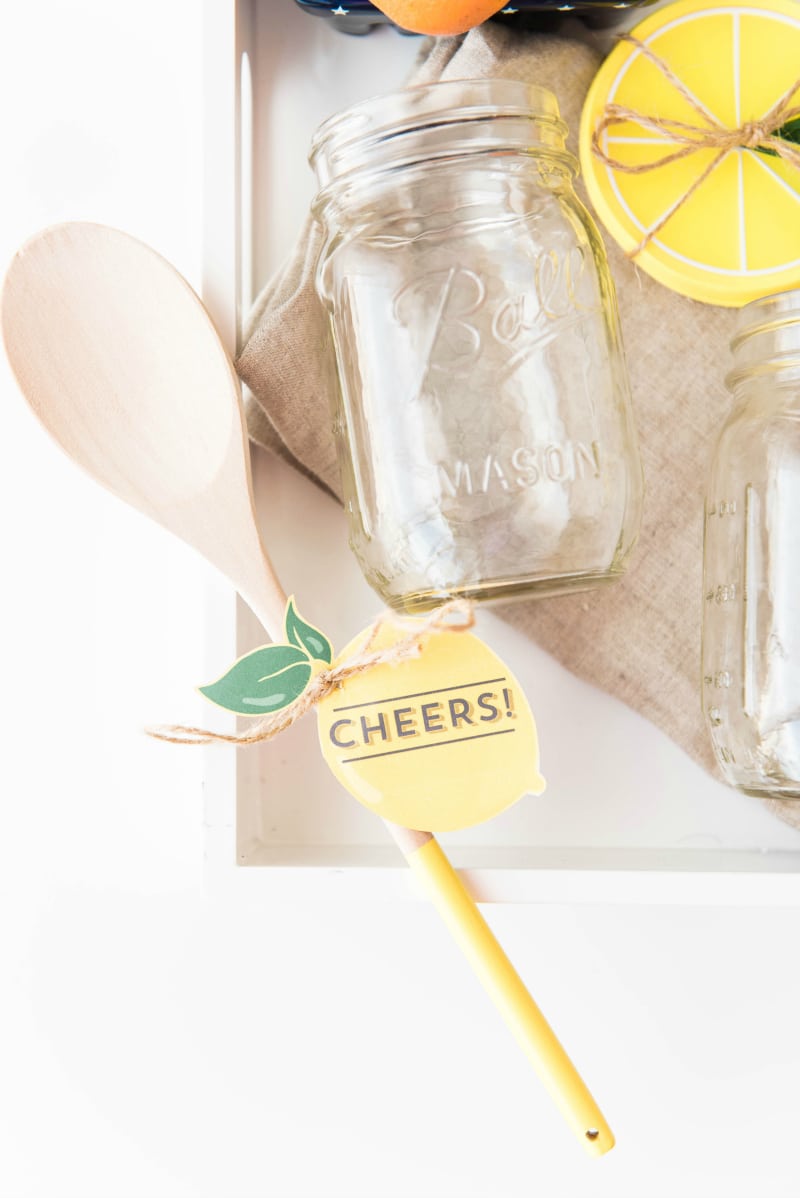 Send the Love all Summer Long
If there's a friend who can't make it to your summer soiree, you can always send dinner to their doorstep, including homemade soup, fresh rolls, and bakery-style cookies. Check out our
Soup and Sentiments
care packages for some great ideas on making friends and loved ones feel special, wherever they are.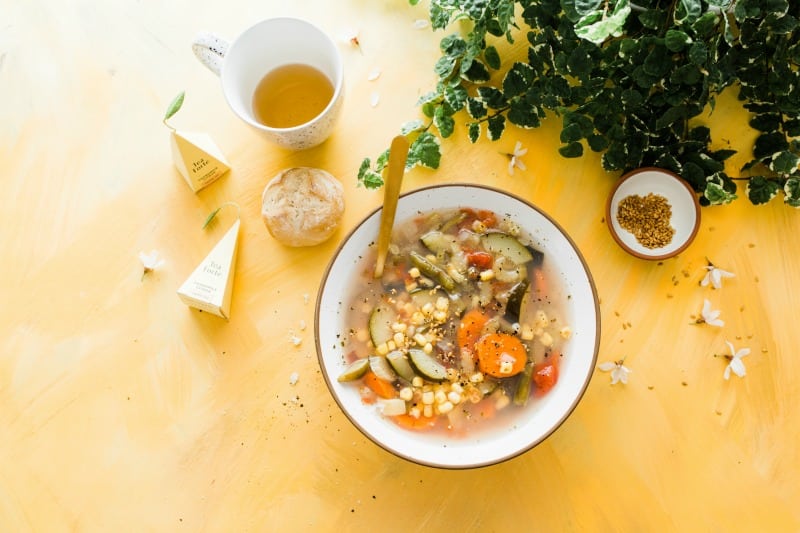 Share with Someone You Love
We love when great ideas get shared. If this post inspires you to make a Lemonade Gift Basket  of your own, we'd love to see it!  Share the love, snap a photo, and 
tag us on Instagram @spoonfulofcomfort 
#spoonfulofcomfort.
Save
Save