Soup For Any Occasion
Create a soup-er care package with soup, cookies, and other comforts. Here are some of our favorites.


I promise to make and deliver a Spoonful of Comfort with as much care as if I were sending it to my own mother.
–Marti Wymer, Founder & CEO
Read Our Story
If It Matters to You, It Matters to Us
Send your care to every moment.
100,000+ Five-Star Reviews
People love getting Spoonful of Comfort gifts—and love sending them, too! We are 100% all-in to make sure your experience is 100% all right.
See All Reviews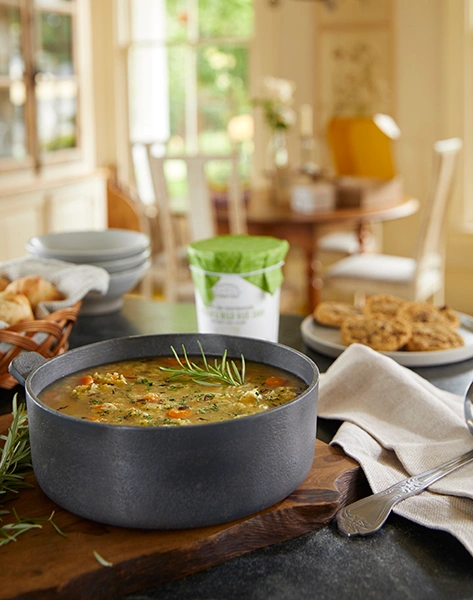 Fabulous Care
I sent this to my friend who recently started chemo. It was a beautiful gift when I wasn't able to be there in person
— Judith V.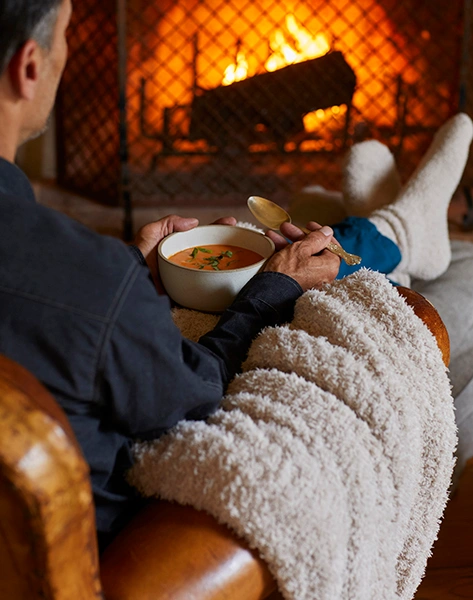 Wonderful Gift!
My friend, who was recovering from surgery loved the food and the goodies-especially the cozy blanket.
— Diane L.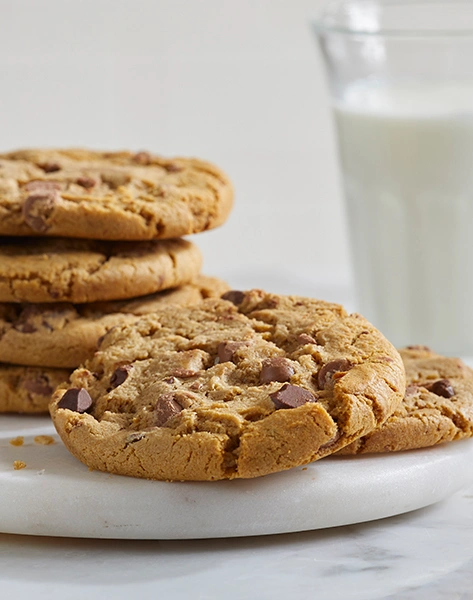 Showing We Care
I sent this to a friend dealing with some life challenges. I wanted to send her something that might brighten her day.
— Jess N.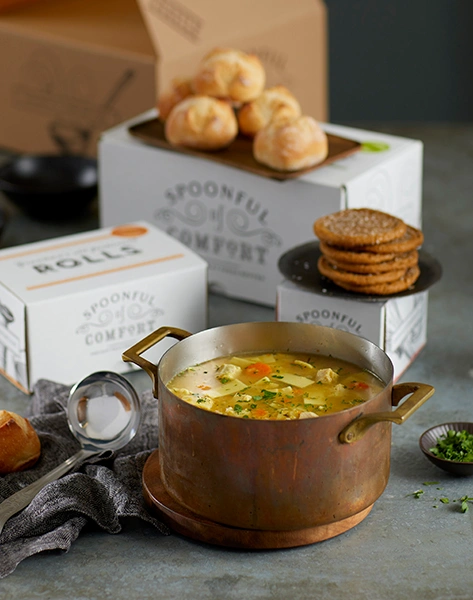 Chicken Soup for the soul and more!
Spoonful of Comfort is my go-to for cheering up friends and family.
— Barrie G.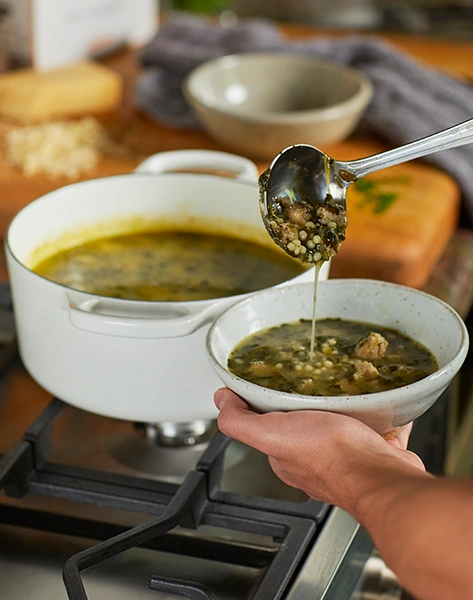 Yummy!!!
Our friends surprised us with the Italian Wedding soup during a move. Not only was it a very welcome surprise, it was DELICIOUS!!!
— Jean
More to Explore
Check out the blog for gift ideas, inspiration, and what to say for any occasion.