Sending Care Packages to Soldiers [& Other Military Gift Ideas]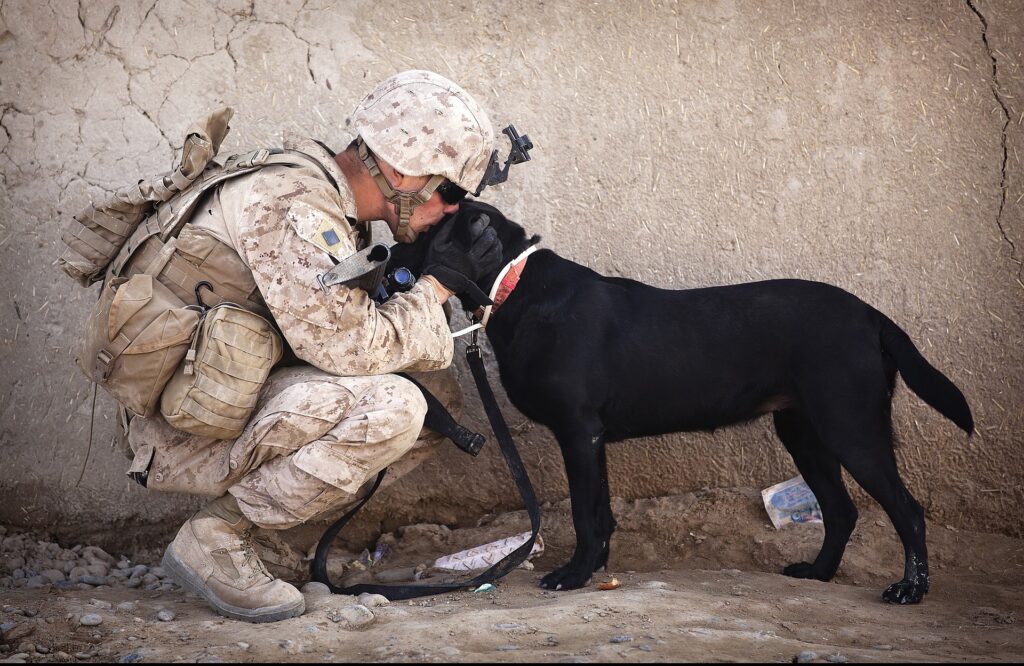 Care Packages For Soldiers
Sending care packages to soldiers is a great way to express your support and appreciation for our troops, but that's not the only thing they're good for. Thoughtful military care packages can also be sent when a military family is moving in or out of the neighborhood, or a spouse or parent has left for a long deployment.

Whether you're sending a care package for a military spouse, a family, or a soldier overseas, this extensive guide will give you all the details you need to send a thoughtful and useful package. We've bundled all of the necessary information and helpful tips into one article, so you can spend less time browsing the web for answers and more time assembling the perfect package. We've included information on the following topics:
When to send a military care package

Military care package ideas and what to include

How to send packages to random soldiers

How to send military care packages overseas

Typical pricing, limitations, and other helpful tips
Military Care Package Tips and FAQS
With this guide, you'll be able to assemble, package, and ship the perfect military care package. Before we delve into the nitty gritty, there are a few things that would be useful for you to know. These tips will give you the answers to a few common questions and help you find the best and easiest way to send your care package locally or overseas.


Get a Free Care Package Kit
The United States Postal Service is all about supporting the troops. They've made military care packages much easier and more affordable by offering a completely free Military Care Kit. You can order your kit online and the USPS will ship it to your door in about a week's time.

The Military Care Kit includes:
Two APO/FPO flat rate boxes

Four medium flat rate boxes

Customs forms

Address labels and Priority Mail tape
How awesome is that? If you plan on sending quite a few care packages over an extended period of time, this tip can save you a considerable chunk of change on shipping supplies. Just keep in mind that you still have to pay for the actual shipping costs.


You Don't Have to Know a Soldier to Help a Soldier
Did you know that you can send a care package to a soldier that you don't know personally? This is a wonderful service project for you, your kids, or the whole family. You can even organize a neighborhood event for the ultimate service project that will give multiple soldiers supplies, goodies, and much-needed entertainment.

How can you go about sending care packages to soldiers who need them? It's not as if you can just Google a list of personal information for our troops who are without care packages. Fortunately, there are vetted organizations who are prepared to give you a name, an address, or simply a donation portal.

The process varies depending on the organization you choose. Some encourage an ongoing relationship between the volunteer and a set number of deployed soldiers. Others ask for donations so they can assemble and send care packages to those in need. Your level of involvement is entirely up to you. We suggest you take some time to learn more about a few different military care organizations so you can find the one you like best.

For your reference, we've included a list of these organizations below.

Organizations That Send Military Care Packages
There are a large number of organizations that you can join or support helping soldiers overseas feel valued and recognized. Below, we've listed a few organizations and what they're all about to give you an idea of how the process works. If you'd like to view a complete list of nonprofit organizations that are recommended by the Department of Defense and approved by Military.com, you can check that out here.

Soldiers' Angels is a very hands-on organization that encourages a personal relationship between volunteers and soldiers. Their Deployed Adoptions program allows volunteers to handpick the soldiers they want to support, which includes weekly letters and monthly care packages.

Any Soldier is another fantastic option for supporting the troops; however, it is a paid service. Members have access to names and mailing information of soldiers in need of care packages, as well as additional information about the soldiers' living situations, interests, and items that they're in need of.

Operation Gratitude has arranged for over two million military care packages to be sent across the world. They offer a great range of options for individuals who are looking for ways to get involved, from simply writing a letter to organizing a donation drive.


How Much Does it Cost to Send a Military Care Package?
Before committing to sending a military care package, you may be wondering how much it costs to send one. We definitely recommend taking advantage of the free Military Care Kit that we mentioned to save on shipping supplies, but you'll be responsible for the price of shipping.

The total cost for shipping a military care package is dependent on a number of different factors; location, size, and weight can all affect the overall price, which makes it hard to nail down a solid estimate.

The United States Postal Service has listed a very thorough pricing table for different types of packages (both domestic and international) on their website. Once you have a good idea of what you want to send and how big of a box you'll need, you can check out the pricing table for an estimate.

If you're concerned about the price of international shipping, it's never a bad idea to send deployment care packages before the soldier leaves. Pre-deployment care packages will allow you to get them their goodies while they're still stateside to avoid the heavy shipping fees and complicated customs forms.
Can I Include Food in a Military Care Package?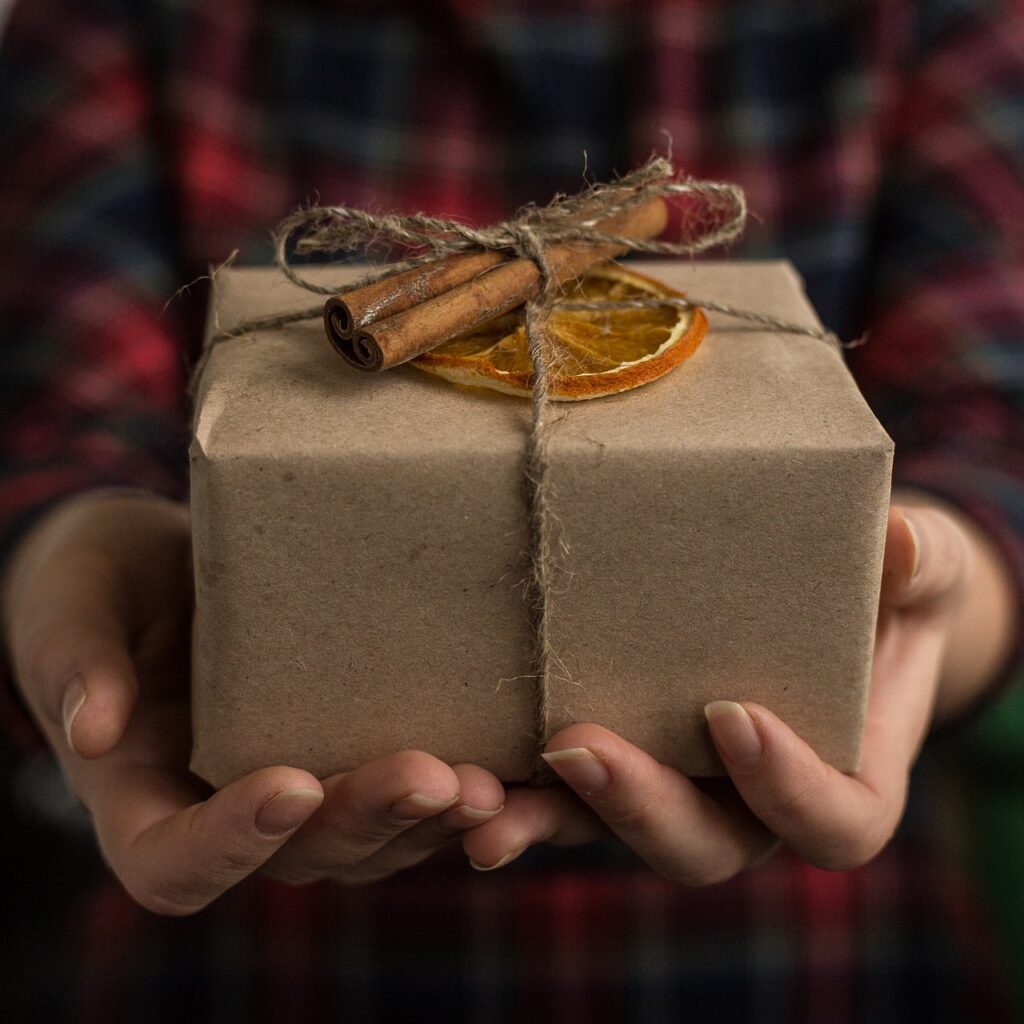 Remember that one time your office received a basket of muffins? Or the edible fruit bouquet that you got from a friend? Whether it's baked goods, produce, or a package loaded with creamy soup and hearty rolls, everyone appreciates the gift of food. Our troops are no different! You can definitely include food in your care package, or better yet, create an entirely edible care package. However, before you bust out the cookie dough or rush off to the store, there are some things you should be aware of.
Keep the edible goods separate from the non-food items. Your care package can take weeks to reach a soldier overseas and you don't want your food to absorb the scents from the non-food items. This also eliminates the risk of accidentally contaminating the food if a bottle of moisturizer or hand sanitizer pops open during shipping.

It's not wise to send homemade food to a soldier that you don't know personally. For safety reasons, soldiers are told to discard any homemade goods that were sent to them by people that they don't know.

Never send perishable food overseas. Chances are, it will go bad before it even reaches them. Stick with canned or packaged goods that can last a long time, especially at room temperature. Items like jerky, crackers, nuts, dried fruit, chips, and candy that won't melt are all great ideas for international care packages.
If you're not sending your care package overseas, it's still wise to avoid sending perishable items through the mail. However, if your recipient is stateside and you want to send more than just a few snacks, you do have the option to order meals that are prepared, packaged, and delivered.

Companies like Spoonful of Comfort offer a variety of options for you to choose from. Send a family-size dinner consisting of rich soup, freshly-baked cookies, and a side of rolls, or opt for a smaller size for the solo diner. A delicious dinner that's ready to eat upon arrival is an excellent way to welcome a new family into the neighborhood or help out the family whose loved one is serving a deployment.


Military Care Package Ideas
So, by now you know how and when to send your military care package, where you can find a soldier to send one to, and how much it's going to cost. It's time for the fun part: planning what to put inside your package. To help with the brainstorming process, we've provided five great military care package ideas.


Themes
When in doubt, throw together a package of items that stick with one theme. You can base your themes on relevant holidays, interests, or even colors. Once you've chosen a theme, you'll find that the ideas follow pretty quickly, especially if you've chosen a holiday.

Food and Flavor
Like we've mentioned, our troops love to receive snacks, candies, and foods that remind them of home. Load up your care package with non-perishable items if you're sending to a soldier overseas. Don't forget to throw in a little flavor, too! Drink mixes, condiments, and spices are all great components of an edible care package.

The Little Things
Imagine spending six to twelve long months on a military base in a foreign land. You don't have to spend a lot on the contents of a care package to bring comfort and familiarity to a homesick soldier. The little things go a long way. Fill a package with gum, dental floss, lip balm, eye drops, disinfectant wipes, razors, sunblock, and other everyday items that are so often overlooked. Include a heartfelt handwritten note for an added personal touch.


Entertainment
Never underestimate the power of a deck of cards. Deployed soldiers don't necessarily have the luxury of flipping on a television whenever they get bored. Make sure to include a couple different entertainment options in your care package to add some fun and enjoyment to your soldier's life. Cards, handheld games, books, puzzles, etc.


A Touch of Home
If you're at a loss for what to send, you can always draw ideas from the soldier's home town. This military care package idea is best when you know the soldier well enough to know what they miss about home, what they enjoyed when they were still in the States, etc. You can send newspaper clippings about local events, pictures, and other variants of hometown memorabilia.


Send a Spoonful of Comfort
Sending military care packages is a wonderful and meaningful way to express your thanks and appreciation. However, we must remember to think of the families who are without their wife, husband, mother, or father during a long deployment. You may want to consider sending a care package to the family.

For an easy and meaningful care package idea, browse Spoonful of Comfort's collection of scrumptious soups, cookies, and bread—all beautifully packaged and ready to eat.