4 Perfect Soup and Wine Pairings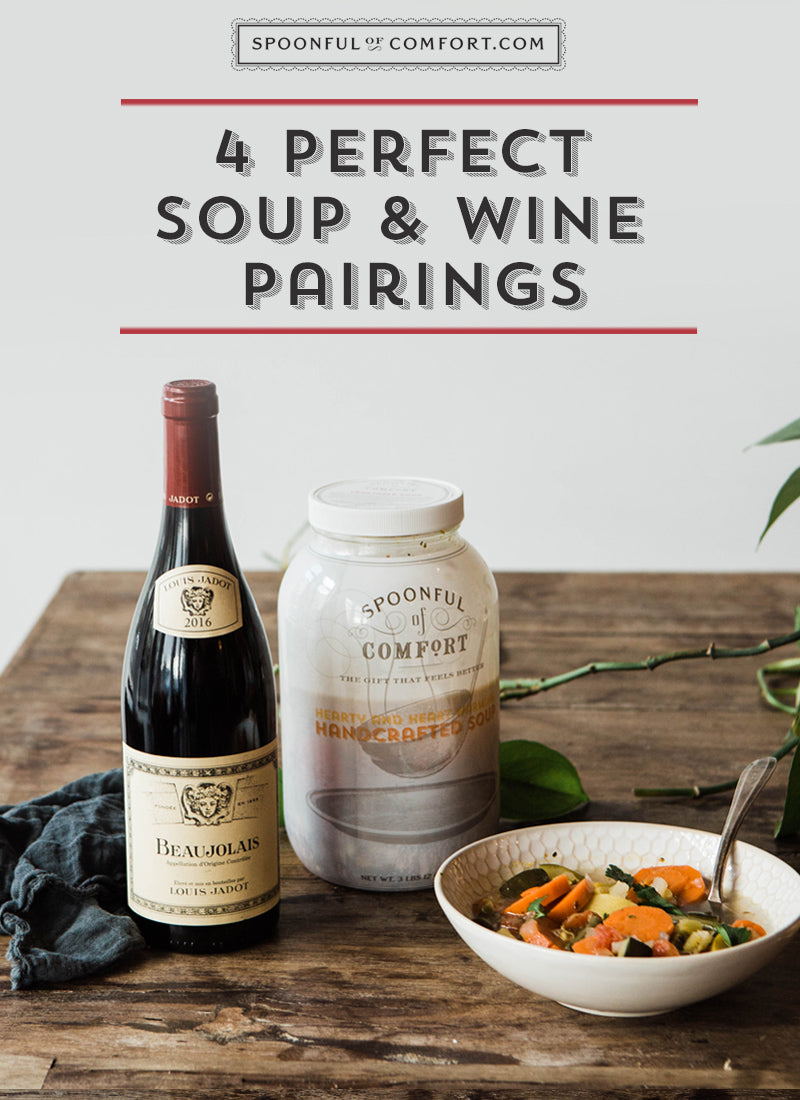 Perfect Soup and Wine Pairings
Nothing welcomes the cooler seasons like a warm and inviting bowl of soup: it's the perfect meal when you need something simple, satisfying, and delicious. The only thing that can make the ultimate in comfort food a little better? Finding the perfect bottle of wine to pair with your favorite recipe. From slightly spicy reds to sweet whites, we've found our favorite wines to compliment your go-to fall and winter soups. Of course, you'll need to try each pairing to ensure the accuracy of our claims, but we think this is a challenge well-worth accepting. \
1. Chicken Noodle Soup + Pinot Noir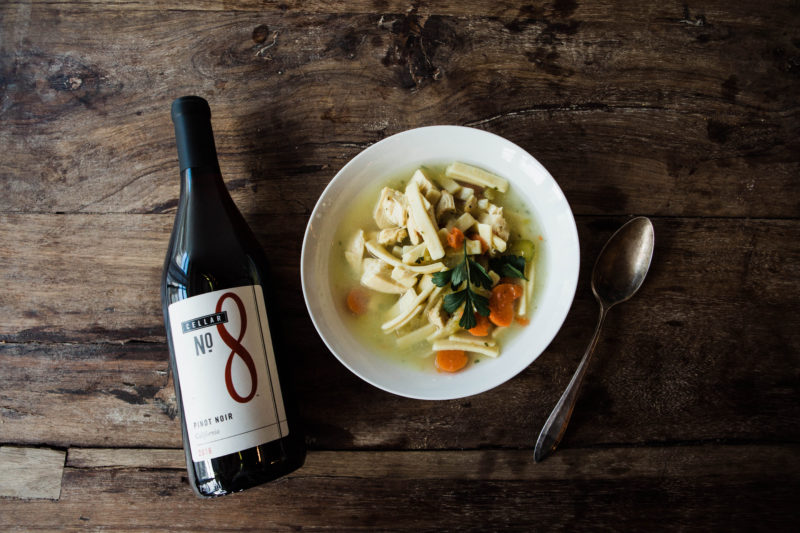 Pair this classic cold-weather soup with everyone's favorite wine, and you'll be ready for a perfectly cozy evening in. The hints of berry and mushroom common in a pinot noir make it an easy crowd-pleaser, (making this a great wine to bring to any dinner party,) without overpowering the savory and hearty flavors of a good bowl of chicken noodle soup. Serve with bakery-fresh rolls and you're guaranteed to be everyone's new best friend/dinner host.
2. Tomato Soup+ Grenache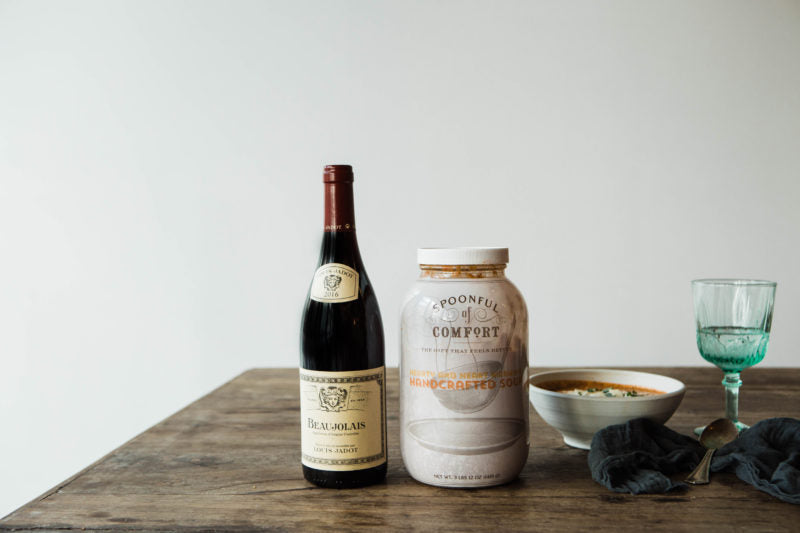 The light acidity and slightly tart flavors found in a bottle of Grenache are the perfect match for richer cream-based soups. This pairing is especially good if your Grenache has hints of cinnamon and anise, so look for wines from California or Spain—both varieties master that spicy/sweet flavor combo, just like a bowl of homemade tomato soup. A grilled cheese sandwich made with sharp cheddar cheese is optional, of course, but definitely recommended.
3. Butternut Squash Soup + Gewürztraminer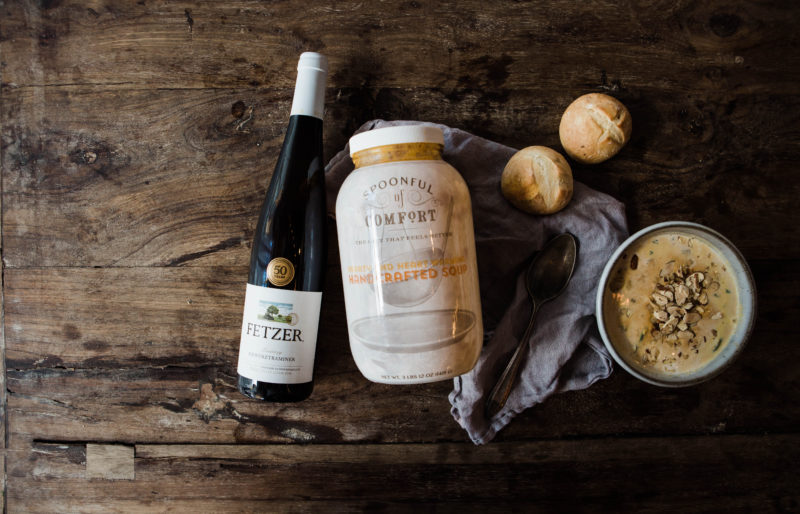 Butternut squash soup is an autumn tradition, and while it's maybe not the culinary symbol for all things fall—here's looking at you, Pumpkin Spice Lattes—it's combination of warm and comforting spices like cinnamon, nutmeg, and ginger make it an easy dinner choice when temperatures drop. Here's why a glass of Gewürztraminer is destined to be best friends with your favorite seasonal soup: the sweet flavors common in this white wine perfectly compliment the classic flavors found in most butternut squash recipes, namely the hint of sweet lychee fruit and warm honey undertones.
4. Vegetable Soup + Beaujolais


The ultimate feel-good comfort food pairing: warm soup made with sautéed vegetables, enjoyed with a glass of red wine. Why Beaujolais? The simple yet satisfying flavor combination works well with a variety of flavors and ingredients, so it won't mask the garden fresh veggies and rich herb seasoned broth. Fruity without being too sweet, this French wine and hearty soup combo will make you feel like you're spending the holidays in a charming French villa, très magnifique!

Want to enlist a trusted friend on your journey of discovering the best soup and wine combinations? Consider sending a faraway friend a personalized Spoonful of Comfort care package, complete with their favorite soup, (or the soup you think will pair best with their favorite wine,) fresh rolls, and delicious cookies for dessert. Have a long-distance tasting and spend some time catching up over a warm meal and a glass of your favorite wine, even if you're miles away.