Congratulate a Friend with this New Job Jar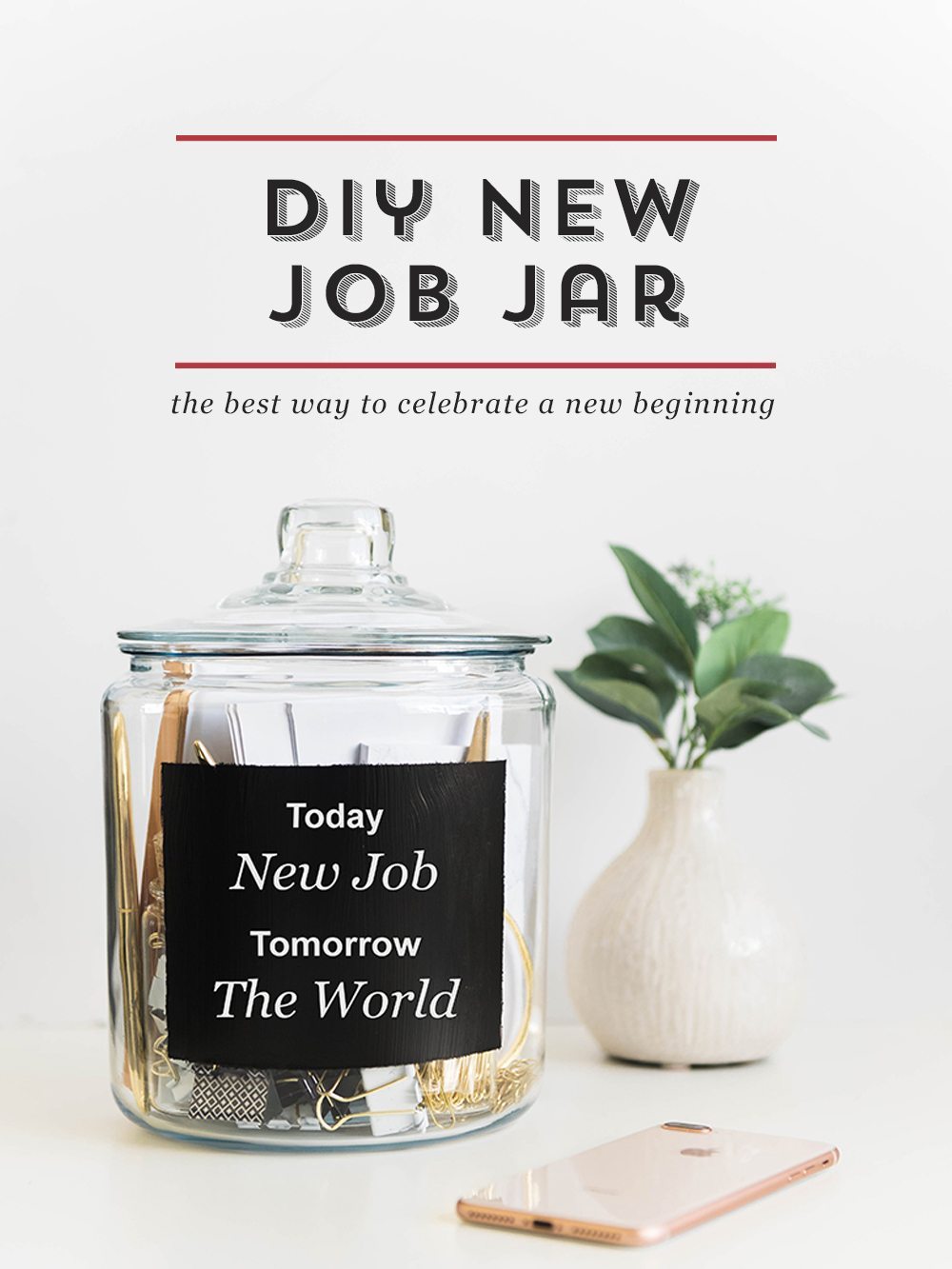 Did your friend just land their dream job? Starting a new job is both thrilling and intimidating, so show your bestie you believe in them by gifting them a New Job Jar filled with shiny new office supplies—they'll remember you every time they grab an extra pen or envelope, and hopefully they'll remember how smart and capable they are, since they've got a friend who knows they can succeed wherever their career ambitions lead.
Gift For A Friend With A New Job

A New Job Jar is an especially great DIY gift since it's so fun to shop for. Who doesn't love a freshly sharpened pencil or a new notebook just waiting to be filled with inspiration. Head to your nearest office supply store (or local supermarket, since stores like Target or Macey's also carry office supplies,) and stock up on all the essentials necessary to making the transition to a new office easy and fun.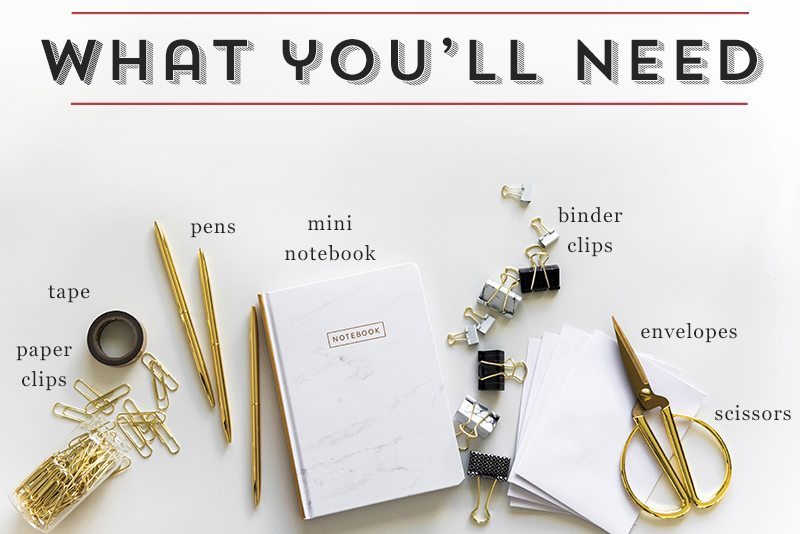 Office Supplies

Everything your friend needs so they can hit happy hour with their new coworkers instead of restocking a new office...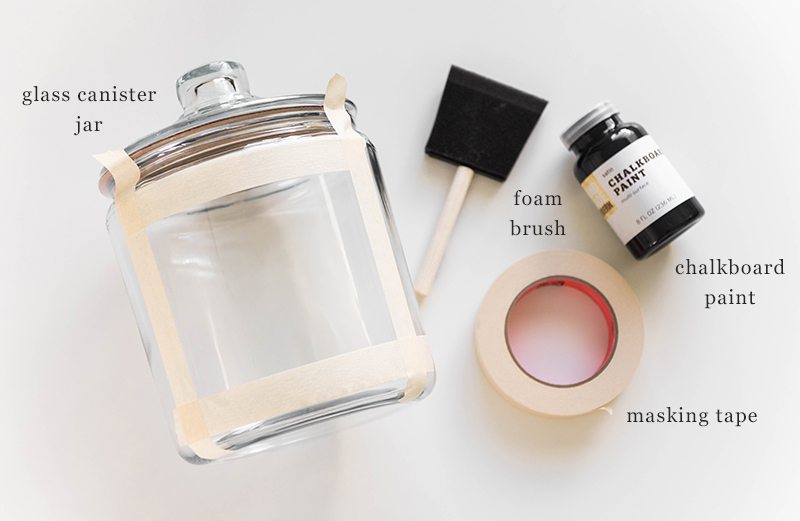 Jar-making Essentials
Glass canister or jar: you can often find these in the baking or cooking aisle of grocery or general merchandise stores like Target. If you want to skip an extra errand, they are also available on Amazon!
Chalkboard paint, we found ours at Target, but you can find it locally at places like Home Depot or Lowe's.
Liquid Chalk Marker: these are usually easy to find in the school supplies aisle, any major craft store, or online.
Masking tape or painter's tape
Get the Job Done: Making your New Job Jar
Using masking or painter's tape, outline a square label on the front of your jar. Using your chalkboard paint, fill in the label space, and let the paint dry completely. For best results, you will probably need to wait until the first layer of paint dries, and then add a second or third coat so that the paint is completely opaque. Be aware that chalkboard paint can take up to three days to dry completely, but you can speed up the process with the help of a hair dryer if you need results quick.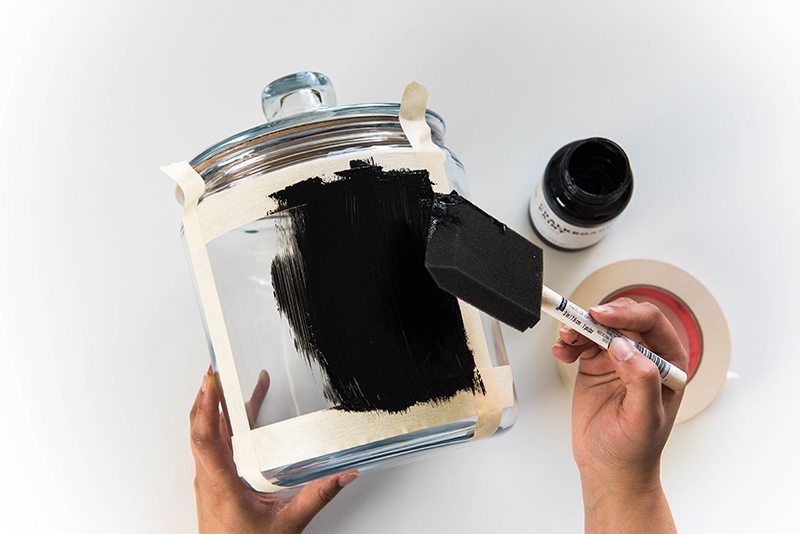 Once your paint is dry, use your white paint pen to write your friend an encouraging message. We love "Today New Job, Tomorrow the World," as a great reminder to stay optimistic and positive during times of transition, but any personal and motivating message will work wonders. Once your lettering is dry, you can add all your office supply goodness and get ready to congratulate your friend on their latest accomplishment!
Can't say "OMG THAT'S AMAZING I KNEW YOU COULD DO IT!!!" in person?
Celebrate and send support from afar with our Soups and Sentiments package. There's nothing better than a box of new pencils, unless that something is delicious soup, rolls, and freshly baked cookies. Send the workplace warrior in your life dinner from wherever you are, and we'll ship it anywhere in the continental U.S.
Share with someone you love
We love when great ideas get shared. If this post inspires you to gift a friend a New Job Jar we'd love to see it! Snap a photo and tag us on Instagram @spoonfulofcomfort #spoonfulofcomfort