Give Your BFF This Bridal Survival Kit & She'll Love You Forever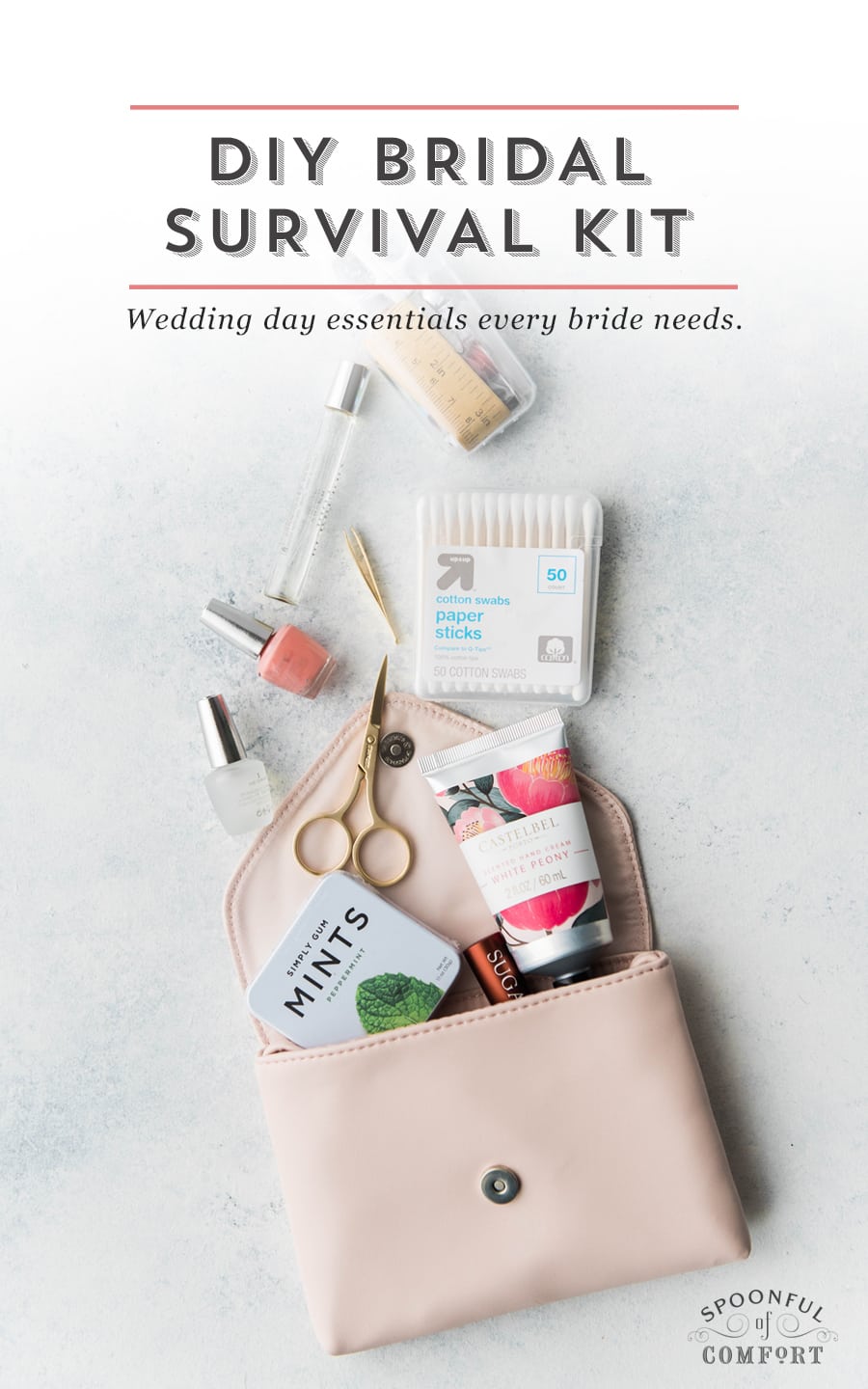 Bridal Survival Kit
Thrilled to see a best friend walk down the aisle? She's probably pretty excited too, which means there may be a few essentials she forgets the morning of the big day. Here's where you come in: ever the thoughtful gifter, you arrive prepared with a pretty bag full of the wedding day essentials every bride needs to keep her big day joyful and completely stress-free.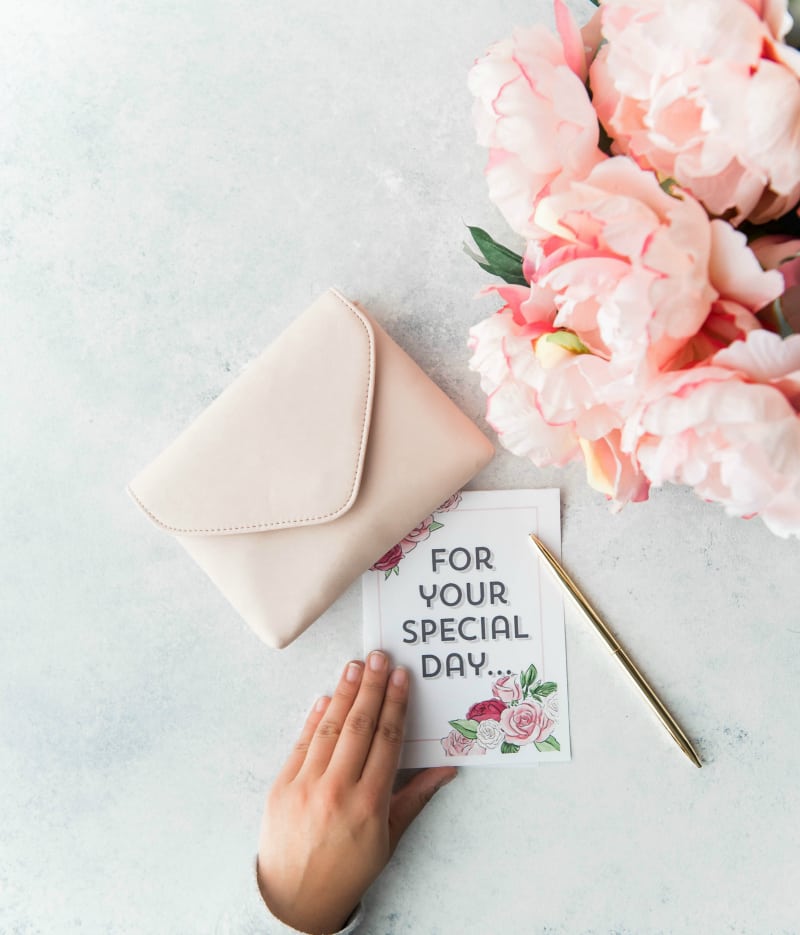 Not only is this gift perfect for busy brides, it's fun to make! With a few quick trips to your favorite retailers, (Hello, Target! Hello, Sephora!) you'll be ready to gift any bride a little peace of mind— something she'll treasure a lot longer than that blender from her registry. (Although maybe snag one of those too, smoothies are a key part of a successful marriage.)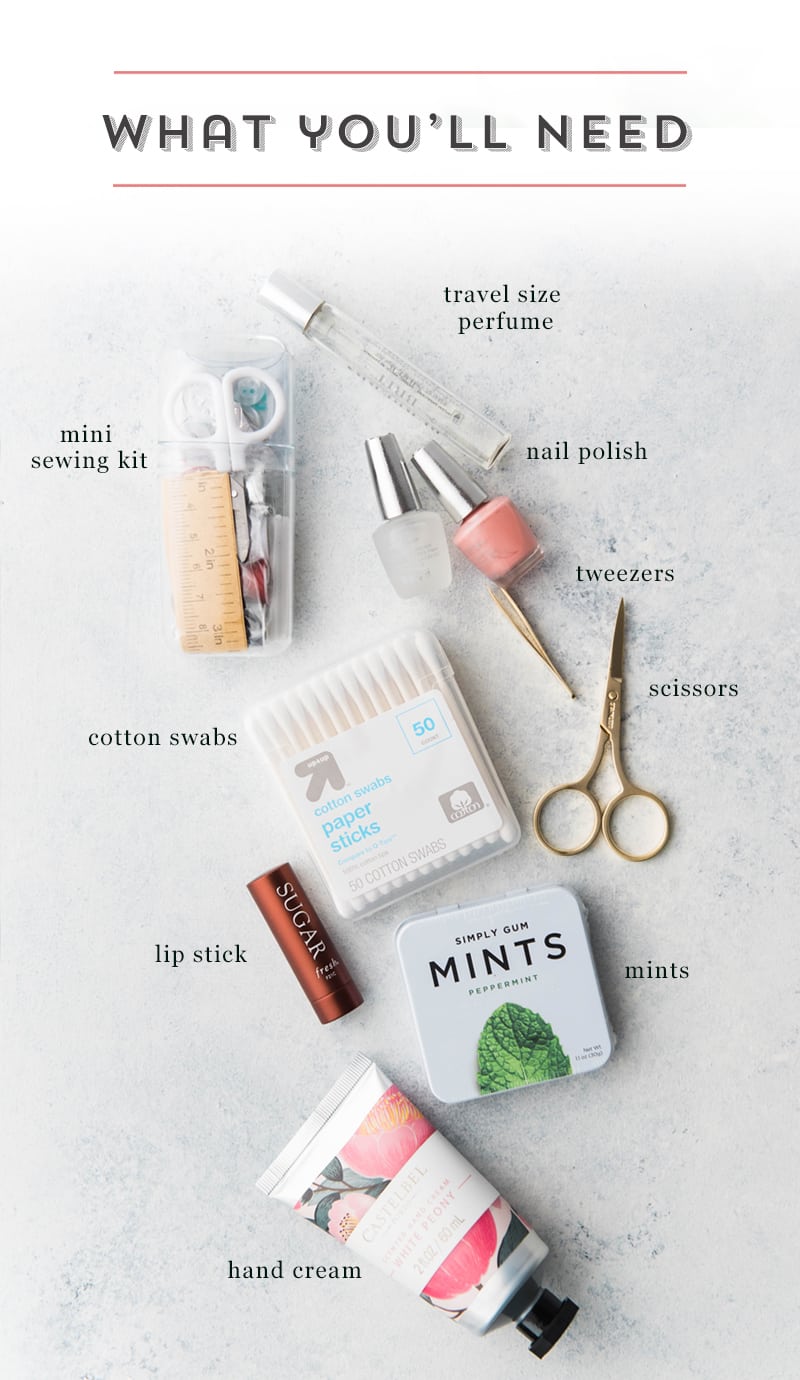 Ready, set, bride! Everything you need for the perfect Bridal Survival Kit
Bag: We found this pretty blush option at Target for under $10, but any medium sized cosmetic bag or clutch will work, just check for a snap or zipper to keep all your essentials in place.
Mini Sewing Kit: Be prepared for any wardrobe emergencies with this cute kit from World Market.
Hand cream: We love this light and easy scent, "White Peony" from World Market, perfect for keeping hands moisturized. Bonus point: the scent is subtle enough that a groom or nervous father of the bride just might borrow some too.
Mints: e58080 Another World Market find. Mints are good. Cute mints are especially good.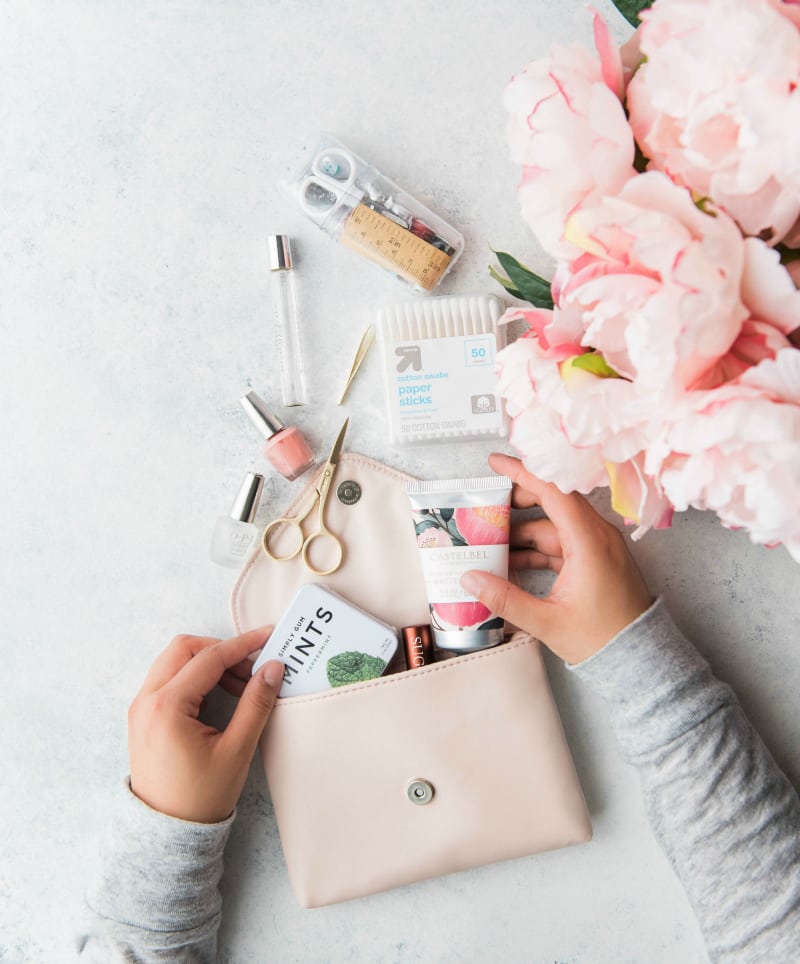 Keep her make-up looking perfect with…
Cotton Swabs: this travel kit from Target is perfect for touch-ups on the go.
Travel size scissors and tweezers: we picked ours up in the make-up department at Target!
Nail polish: the perfect neutrals for keeping her manicure fresh—OPI mini in clear, and "You've Got Natta On Me." Find these anywhere OPI brand is sold, including Target, Ulta, and Sephora.
Lip balm: Sephora's "Fresh" helps lips stay kissable and won't smudge her lipstick color.
Travel Size Perfume: find a sample-size version of her favorite scent, one she'll associate with happy memories long after the wedding festivities are over.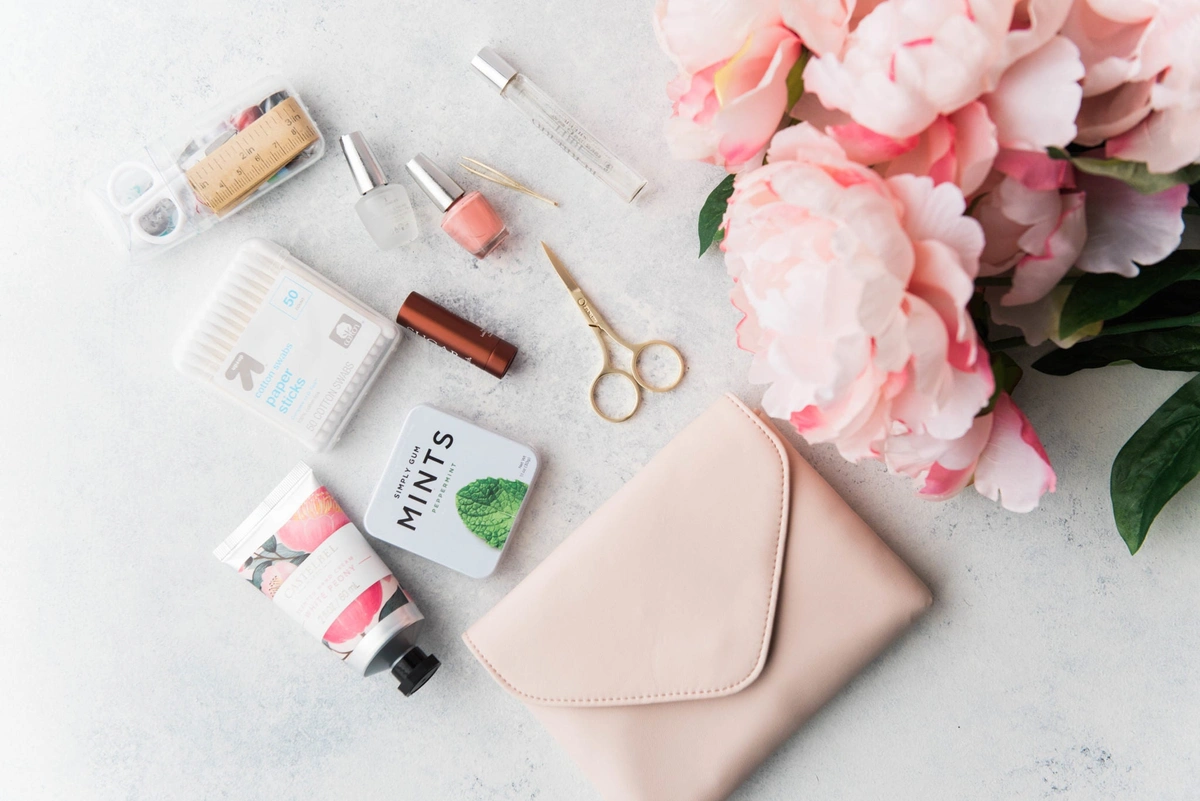 Send the Love
But if you can't deliver a Bridal Survival Kit on the big day, you can always send a Dinner Survival Kit after the wedding. Our soup, freshly baked rolls, and homemade cookies are sure to be loved by any hungry newlywed couple, and your friend will appreciate your thoughtfulness as she starts her new life. Put together the perfect dinner with our Soups and Sentiments care package, and save the day no matter what the occasion.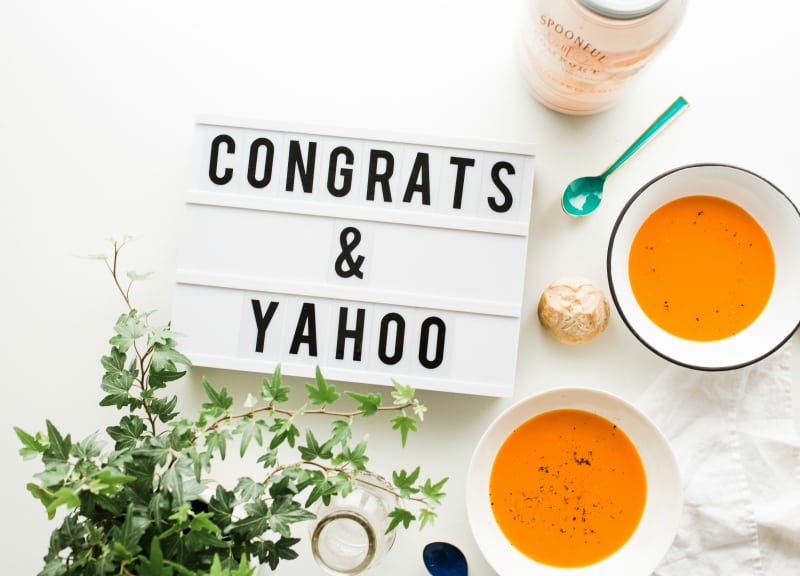 Share With Someone You Love
We love when great ideas get shared. If this post inspires you to make a swoon-worthy Bridal Survival Kit, we'd love to see it! Snap a photo and tag us on Instagram @spoonfulofcomfort #spoonfulofcomfort.


SaveSave