Holiday Gift Boxes: We've got Something for Everyone!
A Holiday Gift Box For Everyone
No seriously. Everyone. No matter how long the gift list, we are your one-stop shop for some serious Holiday merrymaking. Check out our incredible selection of seasonal gift sets, and spend the rest of the season enjoying quality time with friends, family, and all the Hallmark Movies your heart desires…
Simply Sweet Wishes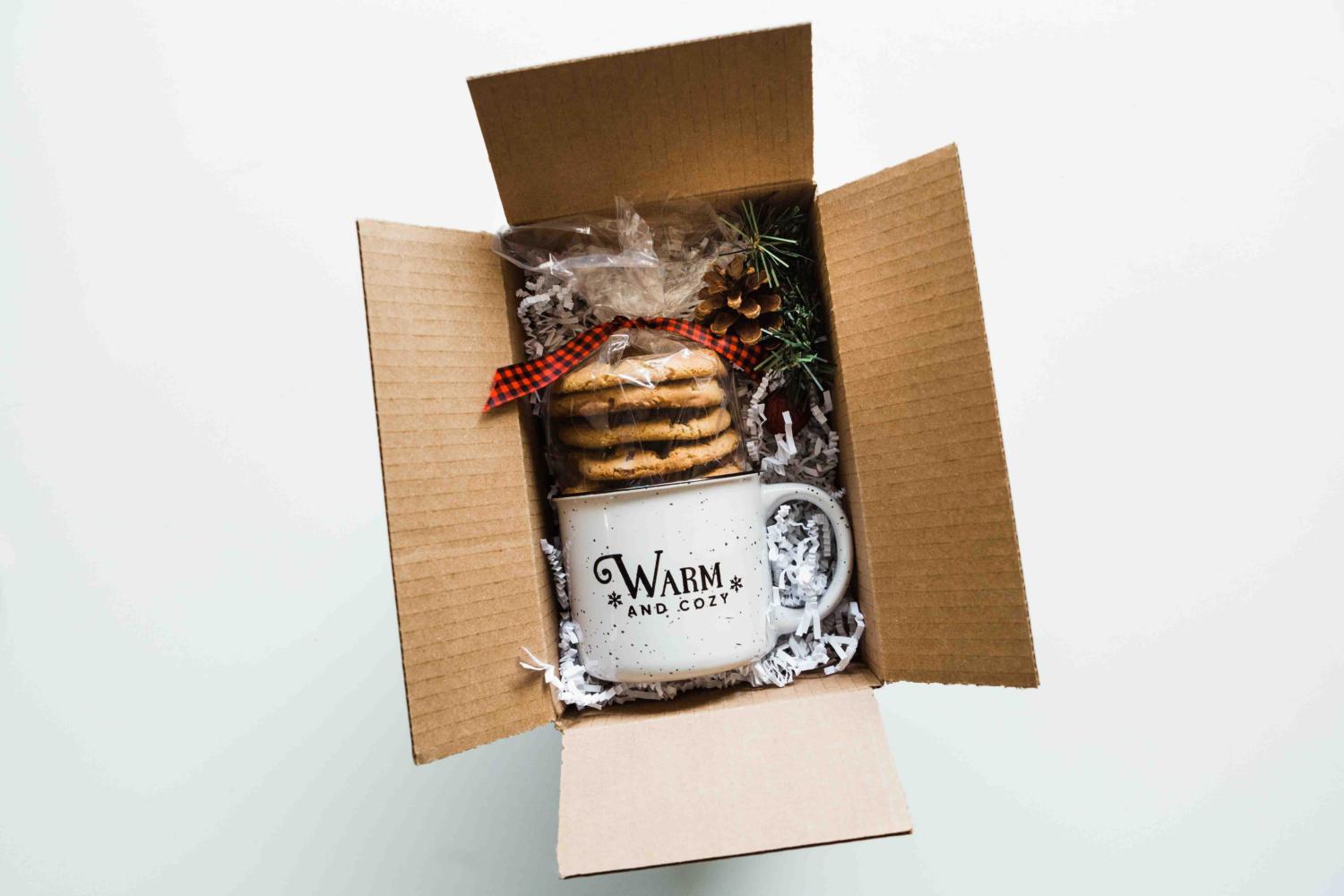 Good things do come in small packages! These pint-sized gift sets include a half-dozen cookies and our favorite holiday mug, making it perfect for busy college students living in small spaces, your very favorite niece or nephew, or the friend who always makes time to meet for coffee and sweets.
Cookies for Santa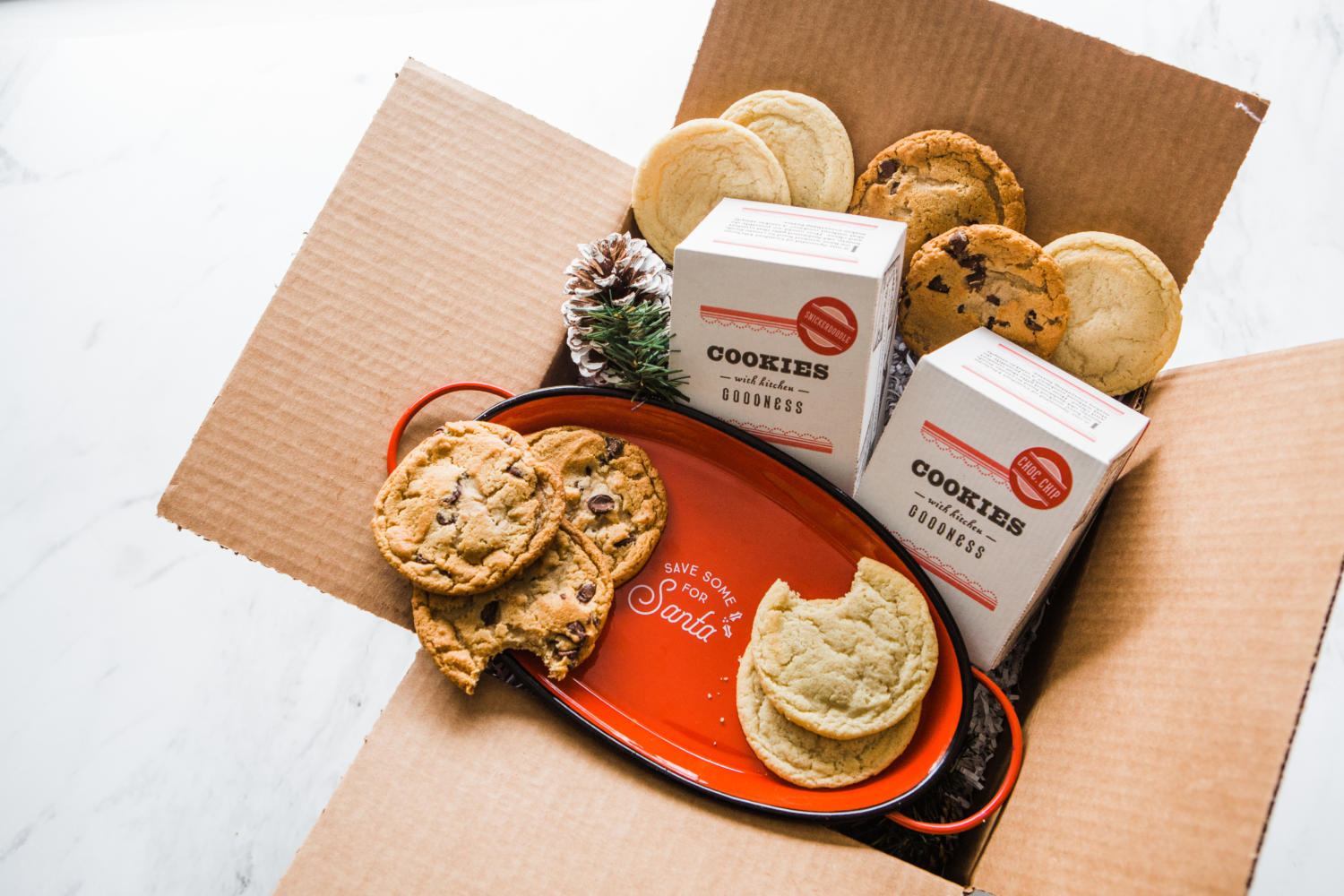 It's never too late to help a friend get on Santa's "nice list," and this gift set is a perfect gift for family friends and siblings too far away to make this year's family Christmas Eve party, but who still want to participate in a little magic on the night before the big day. Cookies for Santa package includes a dozen (1 or 2 flavors) of our bakery-fresh cookies and a red enamel cookie tray sure to become a favorite family heirloom.
Spoonful of Holiday S'mores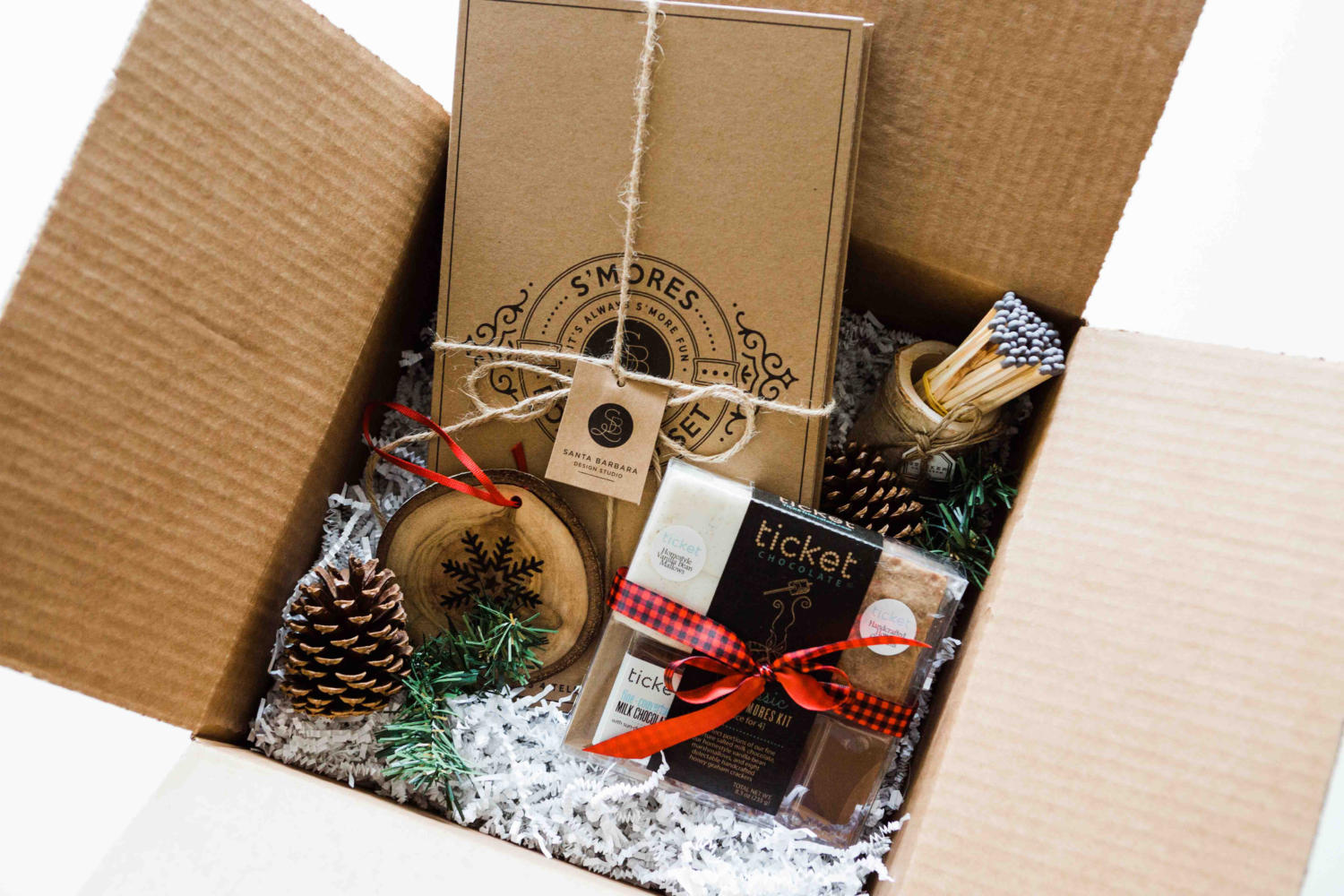 We don't have a favorite Holiday gift set, that would be Grinchy. But if we did, it would be this gourmet s'mores set. You can't blame us for loving the specialty roasting sticks, the adorable artisan matches, the festive handmade ornament, and all the foodie-approved s'mores ingredients you need for the perfect Christmastime evening. It's all so perfect we're tempted to send it to ourselves, but you should send it to someone who has been very, very, good this year. Or whoever you drew in the family gift exchange, or your favorite aunt who has an amazing guesthouse in an exotic location.
Eat, Drink, and Be Merry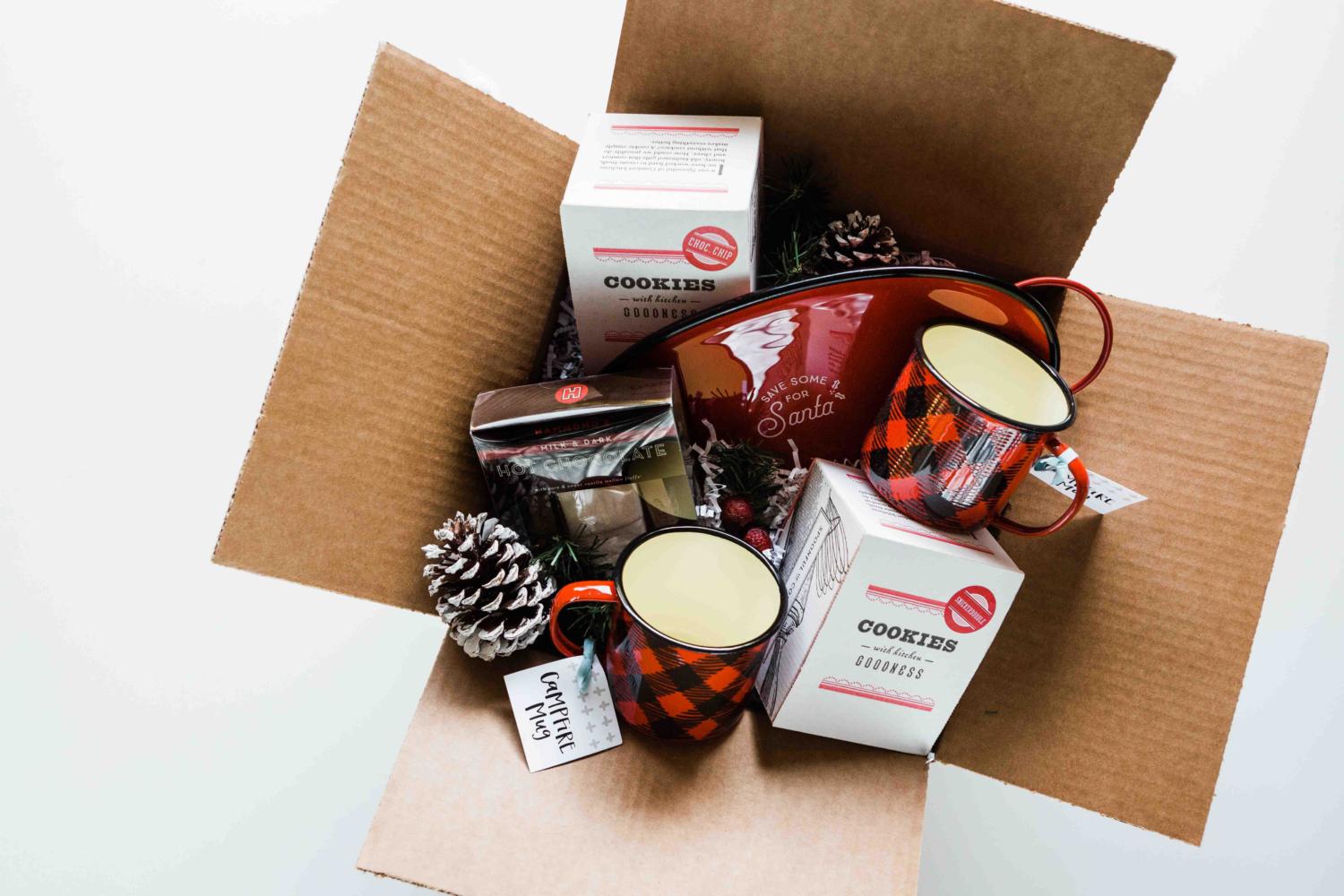 What's better than hot chocolate? Hot chocolate enjoyed alongside a gourmet stirring sticks and melt-in-your-mug marshmallows. Now add a dozen cookies, a pair of cute buffalo plaid mugs, our classic holiday tray, and some seriously festive packaging, and you've got the perfect gift for just about everyone! From newlyweds celebrating their first Christmas to best friends that just moved cross country.
Homestyle for the Holidays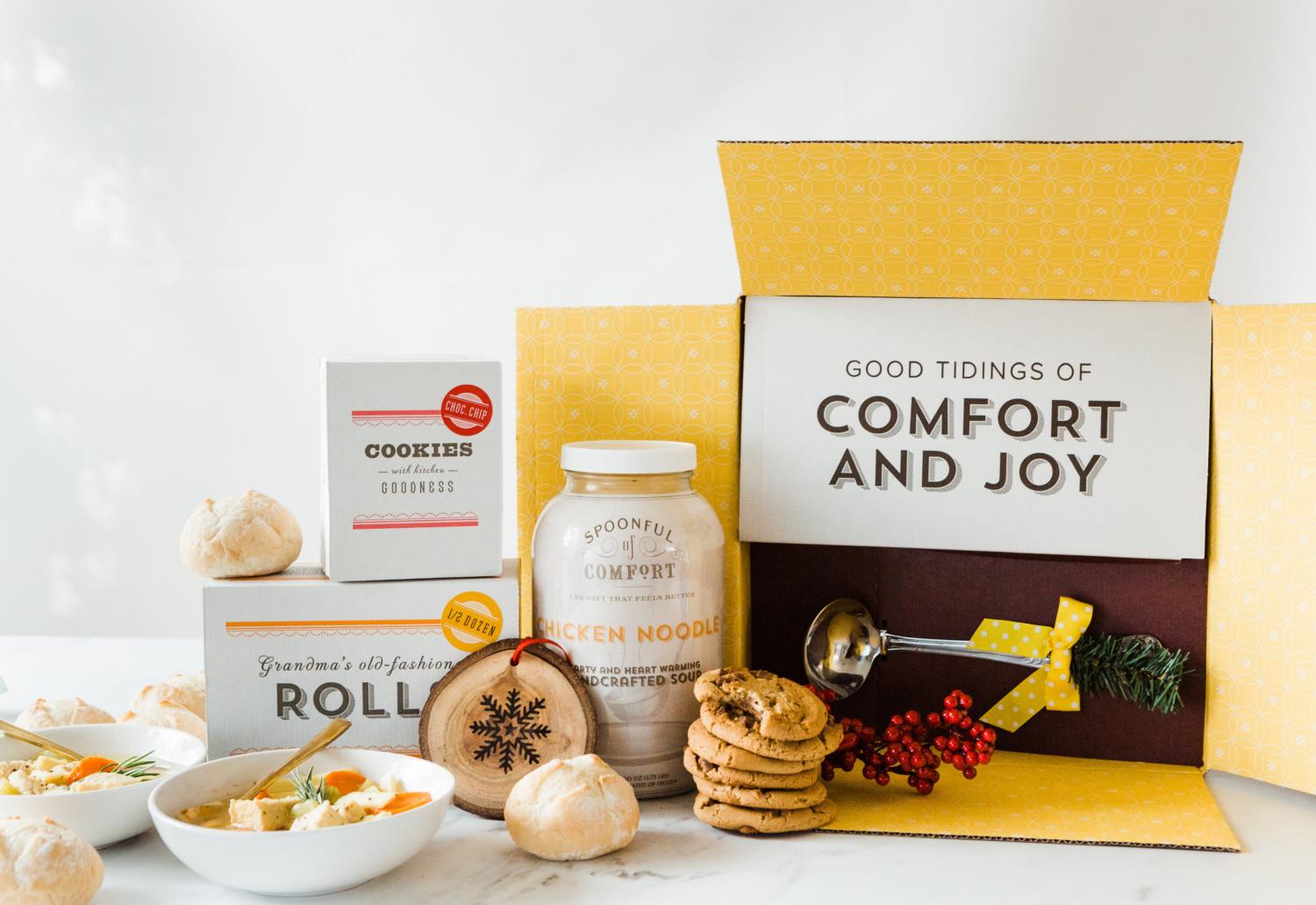 It's the most wonderful time of the year, but it's also the busiest! Send a family you love the gift of a relaxing night in—complete with soup, rolls, cookies, and a limited-edition Holiday ladle all wrapped up in our beautiful seasonal packaging. It's the perfect gift for parents and grandparents who seem to already have everything they need (aside from a new grandbaby, of course!).
A Tasteful Gift Every Time
We want to help you show everyone on your list a little love this Christmas, and we're big believers in giving the gift of quality time and memorable experiences whenever possible. From a homestyle dinner without the stress to an evening snuggling by the fire making s'mores, we can't wait to see how our care packages help you transform the Holiday season into something truly magical!