Instant Pot Creamy Chicken Enchilada Soup
Making Creamy Chicken Enchilada Soup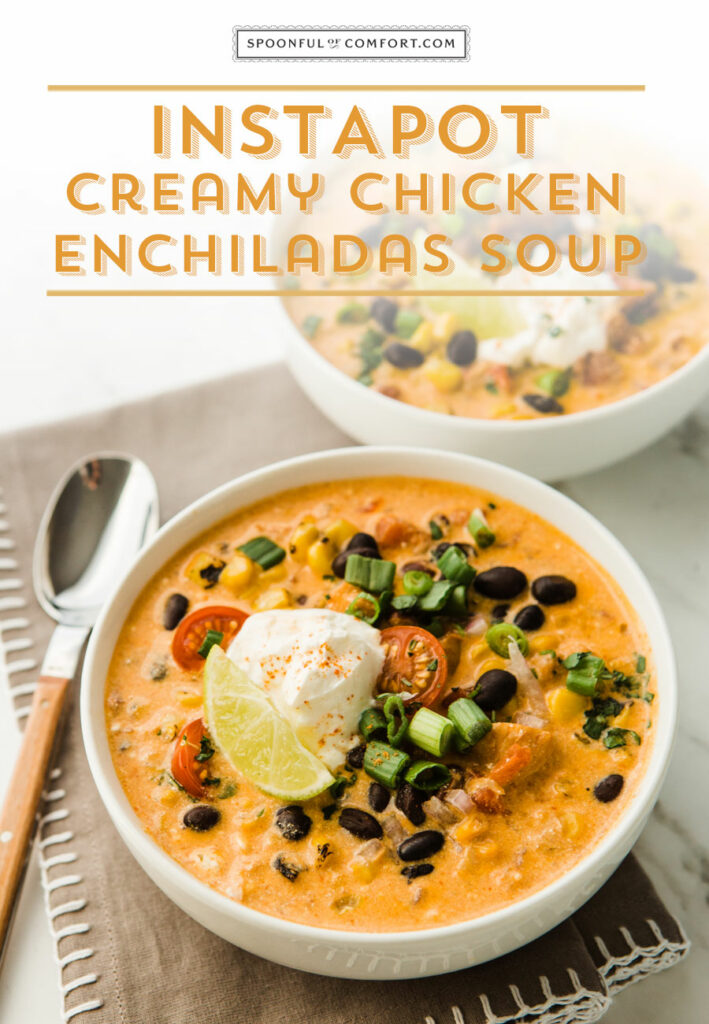 Picture this: But wait. You see your trusty Instapot and inspiration strikes. What if there was a way to get dinner on the table in 30 minutes, using ingredients you already have on hand, and made in a way that allows everyone—even your pickiest eater—a chance to customize their meal to their own liking.
Is it possible? It is with our Creamy Chicken Enchilada Soup recipe. It's the perfect dinner for busy winter nights where everyone just wants a bowl of delicious comfort food at the end of a long day. And with the help of your Instapot, you really can get dinner on the table in half an hour, no last-minute trip to the grocery store needed.
Want to entice a reluctant eater, or know that your need for spice isn't quite compatible with the rest of your family's delicate taste buds? We love this recipe not only for its inherent deliciousness but for its variety of optional toppings that can be mixed and matched to make everyone happy. Through on extra jalapeños for more heat, or maybe just a bit of cilantro or a tangy southwest flavor. Pico de Gallo? Green onions? This enchilada soup is ready for any variation you can dream up, or whatever you can find in the fridge.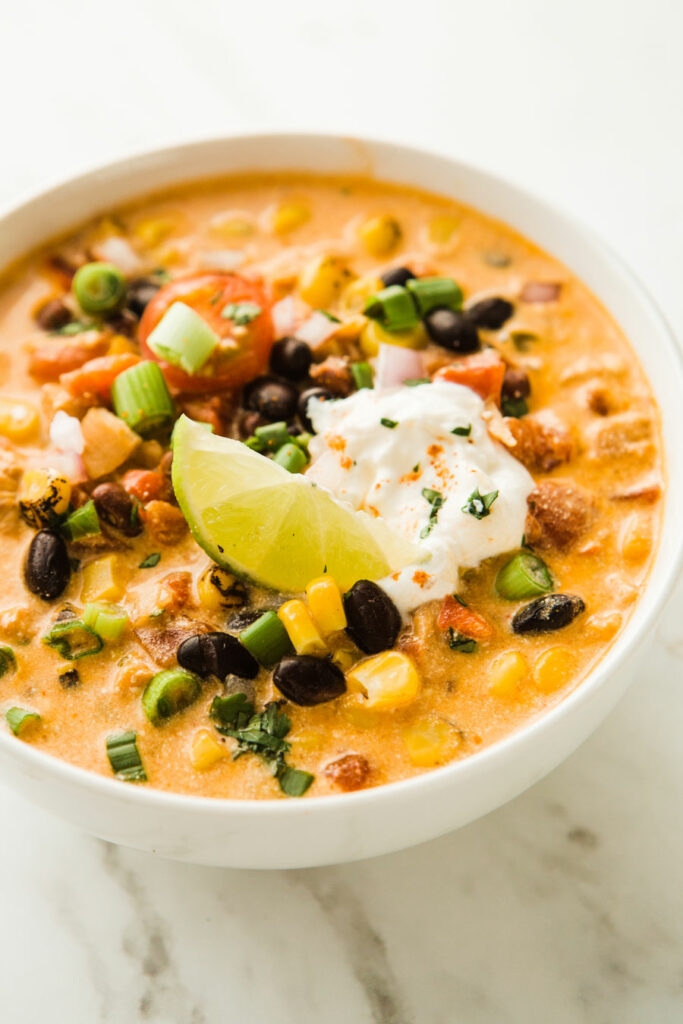 Even better news: This recipe makes about 12 servings, so you can freeze half the batch to enjoy later, or feel confident bringing this to the next family potluck. And with a little meal prep to make sure you always have the basics on hand, our Creamy Enchilada Soup is bound to be your new go-to comfort-food recipe.
So plug in your Instapot, and let's conquer dinner!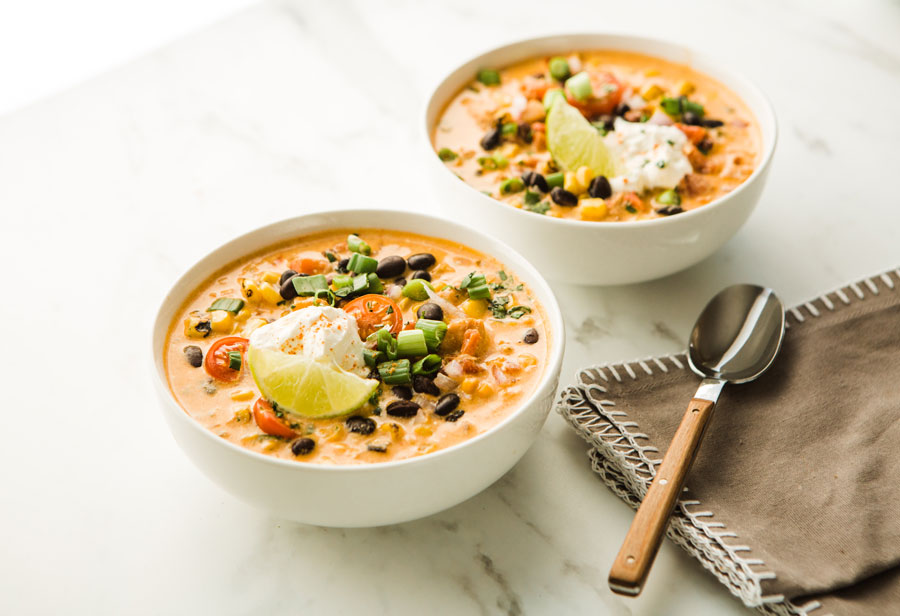 Instapot Creamy Chicken Enchilada Soup
Serves 12
1 Tbsp olive oil
1/2 purple onion
1 packet taco seasoning
1 1/2 lb chicken, diced
1 red bell pepper
1 green bell pepper
1 (15.5 oz) can black beans, drained
1 (28 oz) can diced or crushed tomatoes
1 (15 oz) can fire-roasted corn
1 (15 oz) can enchilada sauce
8 oz sour cream or cream cheese
2 cups sharp cheddar
Variety toppings: green onions, jalapenos, pico de gallo, cilantro, etc.
Turn an Instapot to "saute" and heat olive oil. Add purple onion to instapot.
Sprinkle taco seasoning over chicken, add to instapot and cook until lightly browned. Add red and green bell pepper, saute for 1 minute. Add black beans, tomatoes, corn and enchilada sauce. Place cover on instapot, turn vent to "sealing", then cook on High Pressure for 20 minutes.
Once cooked, press the vent to quick release. Add sour cream and cheddar. Replace cover. Allow to sit for 10 minutes. Remove lid, stir well.
Serve topped with your favorite toppings. And enjoy!
And when you can't be there in person to make this mouthwatering dish for the ones you love, send them a healthy helping of comfort soup from Spoonful of Comfort.