So, We're in Love with This Ice Cream Sundae in A Box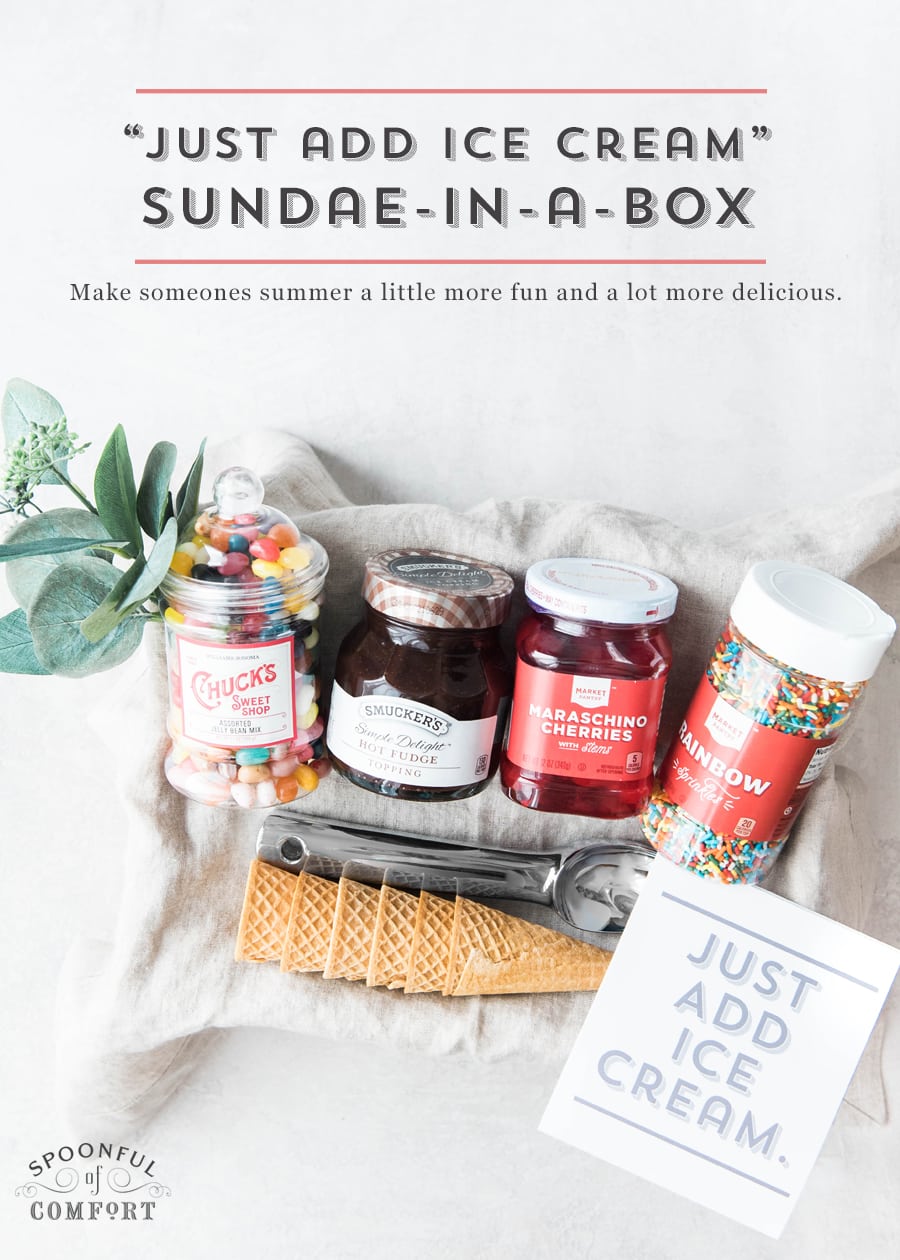 Ice Cream Sundae in A Box
It's official. It is summer. Solstice happened, the sun doesn't set until 9 pm, and there's officially no good television until September. Time to break out the ice cream!

Whether you gift this adorable Sundae-In-A-Box as a hostess gift, birthday present, or just as a sweet surprise to a neighbor or friend, you'll make any warm summer evening a little more fun and a lot more delicious.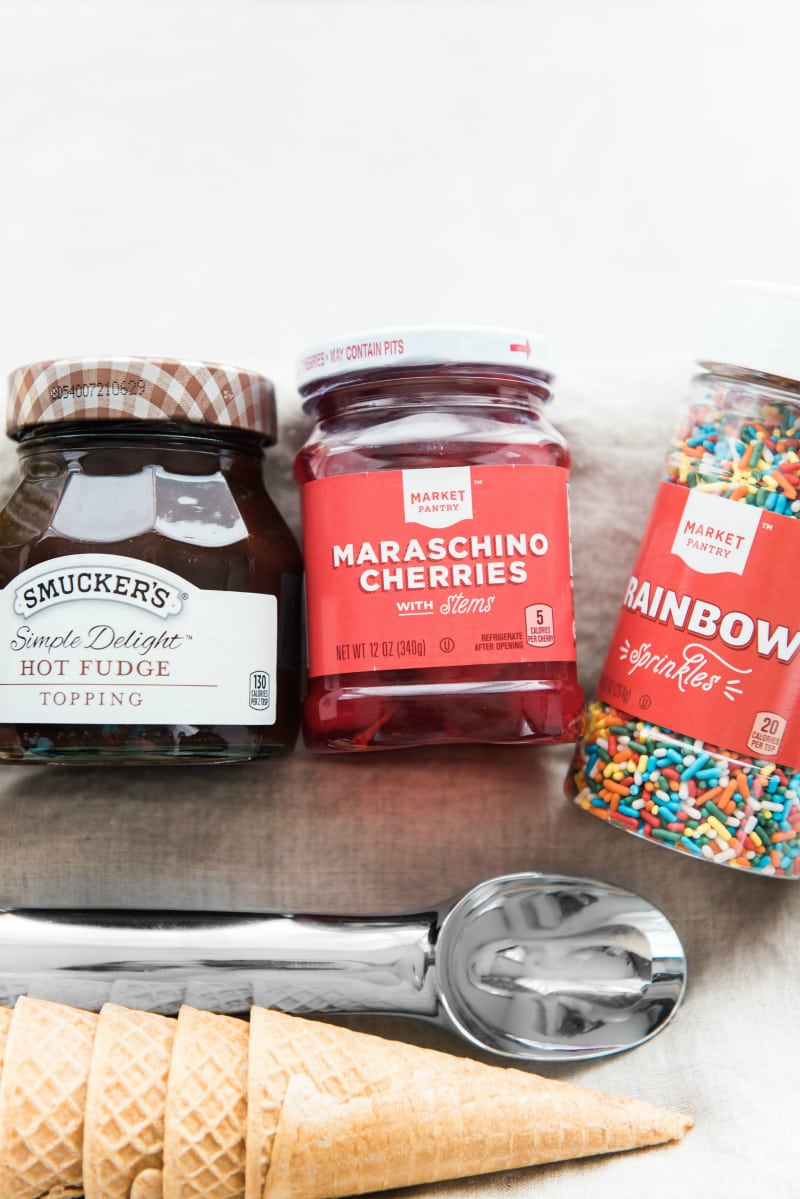 Summer is a busy time, so we've made this DIY extra simple. Everything you need is available at your local grocery store, but since we love making things a little extra special, we're including our favorite hot fudge recipe for anyone who wants to add a little homemade charm to their ultimate sundae kit.

To make a "just add ice cream" sundae-in-a-box, head to your favorite supermarket and gather your supplies. You'll need:
Hot Fudge—unless you decide to make your own…
Favorite candy—we loved this cute jar of jelly beans from Target, but M&Ms or gummy bears are great alternatives.
Optional: Small mason jar with a lid for homemade fudge, recipe included below…
Hot Fudge Sauce
Courtesy of the Pioneer Woman
1 cup Unsweetened Cocoa Powder
1 stick Salted Butter, cut into pieces
Directions

Whisk together the coca powder and sugar, and then slowly stir in cream. Heat in a saucepan on medium heat until warm. Add in the butter and vanilla and stir until combined. Let sauce cool for five minutes, and then transfer to a mason jar. Sauce will solidify as it cools, and can keep for up to two weeks in the fridge if kept in a sealed container.

Gather supplies in a cute basket or container with a "just add ice cream" note, and you're ready to deliver a gift that will have everyone screaming for ice cream.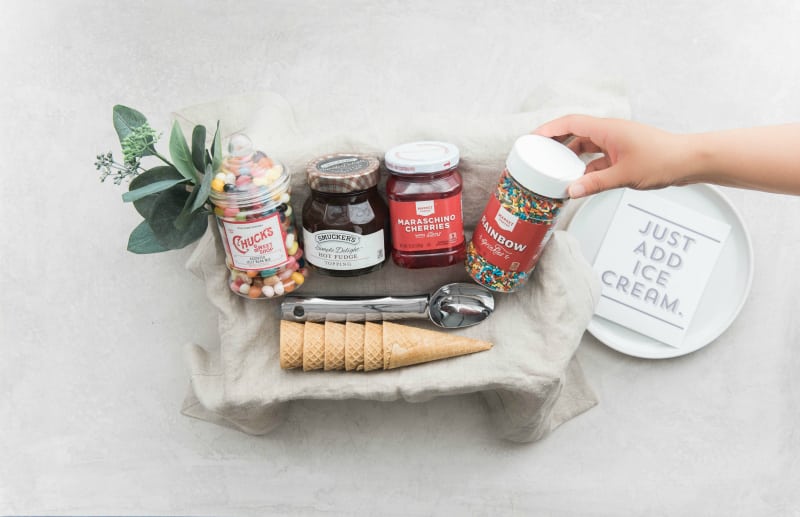 Send Dinner and Dessert
If you're too far away to answer the call for ice cream sundaes, you can always send dinner...and dessert. Anything is possible when you send one of our Soups and Sentiments care packages, an easy way to show someone some love with a dinner of soup, rolls, and yummy cookies.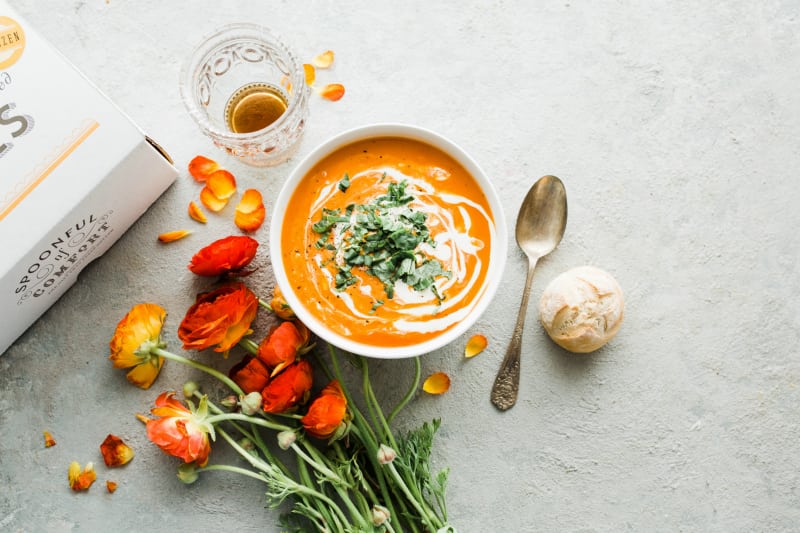 Share with Someone You Love
We love when great ideas get shared. If this post inspires you to make a "just add ice cream" sundae-in-a box, we'd love to see it! Share the love, snap a photo, and tag us on Instagram @spoonfulofcomfort #spoonfulofcomfort.SaveSave

SaveSaveSaveSave