Strawberry Shortcake Baskets
Strawberry Shortcake Treats
Move over cupcakes and sugar cookies, there's a new adorable and delicious dessert in town. Perfect to bring as a hostess gift or to give as party favors, these mini strawberry shortcake baskets are sure to charm anyone with enough sense to love all things cute and summery.

We're especially fond of these giftables since they're super easy to assemble and can be used right away­—making them the perfect dessert for a busy friend or family member who could use a little extra sweetness. But if you're thinking big, these also make great summer party or outdoor wedding favors. Use them as the centerpieces for a "build your own shortcake" bar paired with fun toppings and extra strawberry sauce, or give them to guests at the end of the evening as a way to say "thanks!" for celebrating a special occasion.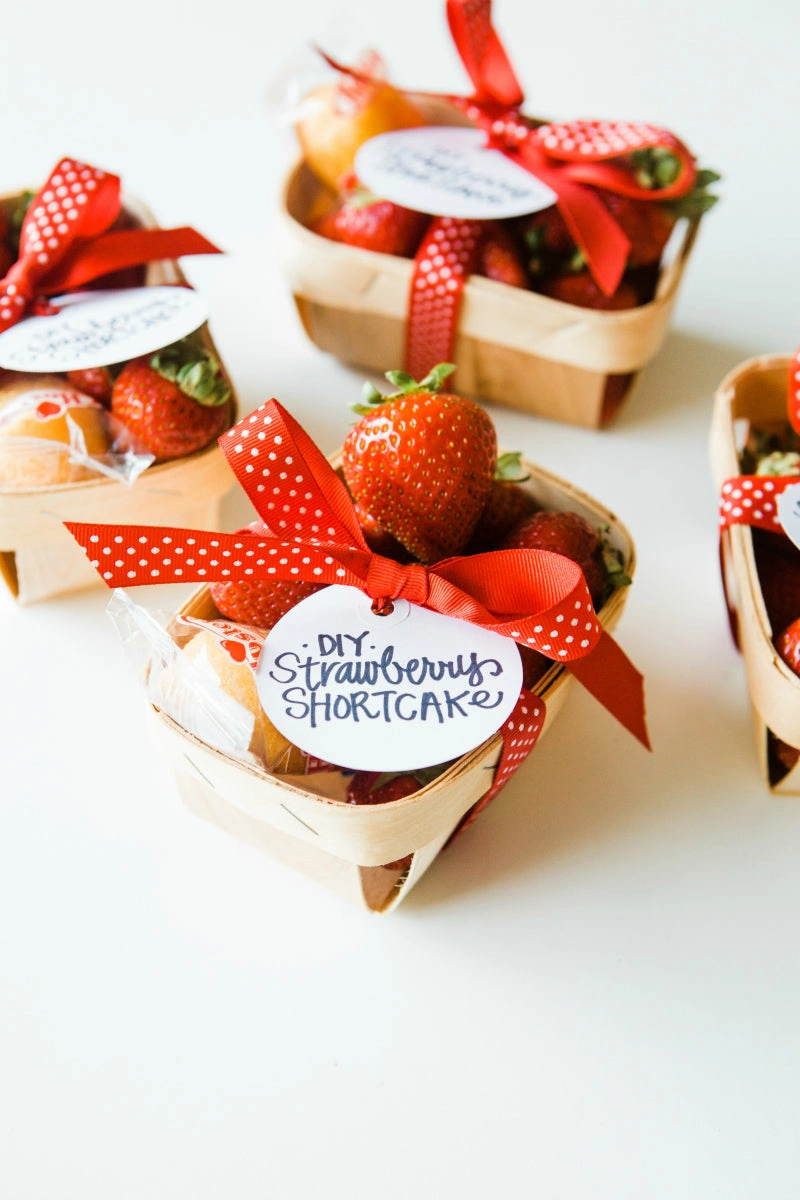 Whatever the reason, (do you really need a reason to enjoy strawberries?) here's your one-stop shopping list for all things shortcake.
Twinkies: shortcake + whipped cream in one convenient and spill-proof package.
Wooden Berry Baskets: look for them in the baking and cooking aisle of your local grocery store or World Market, and seasonally at crafts stores like Michael's. Inexpensive wholesale options are also available online!
Colorful ribbon: It's hard to resist red and polka dotted as the obvious choice here, but you can also coordinate ribbons to your event, along with a thank-you note or party hashtag.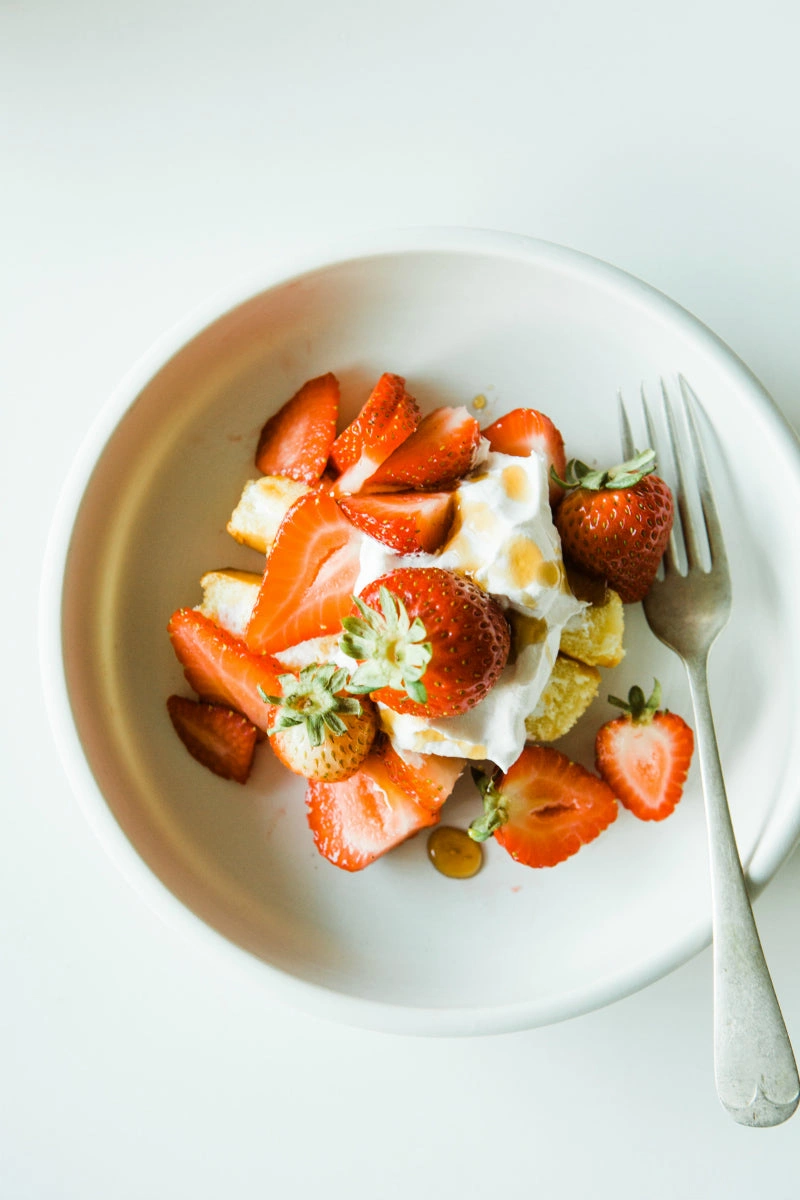 Optional Toppings for Serving
Honey
Whipped Cream
Strawberry Sauce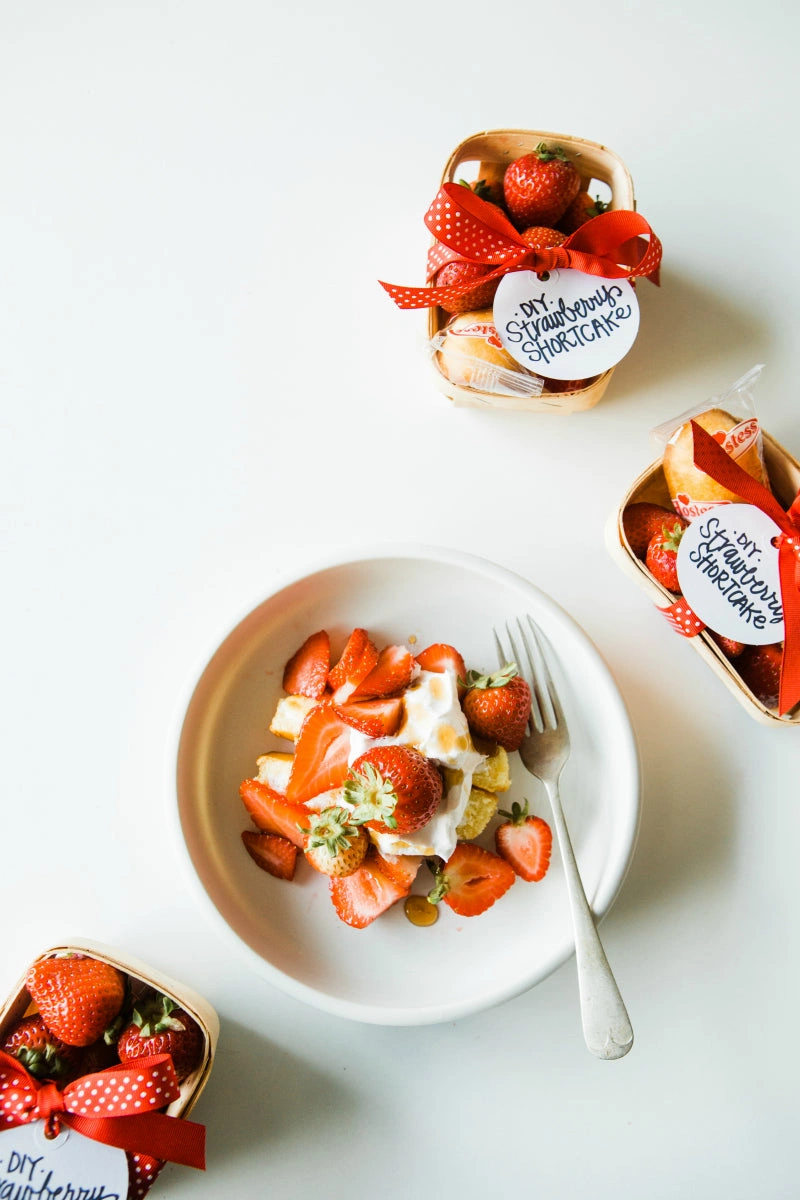 Send Some Sweetness
Missing that BFF or loved one who's always ready to sneak an extra serving of strawberry shortcake and slip away for a few minutes of friend-time? Let them know you're thinking about them by sending dinner. From our delicious soups made from fresh ingredients and full of flavor, to the artisan-style rolls and bakery-worthy cookies, you can send a care package full of happiness anywhere in the continental United States.


Share With Someone You Love
We love it when great ideas get shared! Send us photos of your strawberry shortcake baskets and tag us on Instagram @spoonfulofcomfort #spoonfulofcomfort. It might make it hard for us to break our strawberry shortcake snack habit, but we think it'll be worth it to see all your fun creations!