Let's Collaborate!
If you find joy by spreading joy, you're in the right place. Spoonful of Comfort delivers happiness every day (literally!) through one-of-a-kind care packages. We stand apart by helping people deliver comfort and care in a personal way. And we're delighted in your interest to spread the love.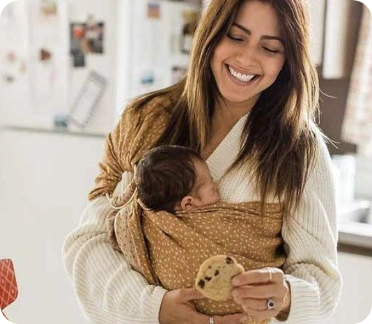 Social Media Collabs
We're on the lookout for influencers who are genuine, compassionate, and resonate with our mission of bringing comfort and joy to people during life's challenging moments, from celebrations to times of need.
Benefits:
Free Care Packages: Experience the joy of receiving our delightful care packages, perfect for sharing unboxing moments with your followers.
Exclusive Promotions: Offer your audience special discounts and promotions on our products, making you the hero who brings comfort to their lives.
Meaningful Collaborations: Get featured on our website, social media and newsletters, amplifying your reach and brand exposure.
Earn Commission on Social Posts: Your passion for sharing our heartwarming care packages will bring comfort to your followers and reward you for spreading the love. The more you promote, the more you earn!
Requirements:
Social Media Reach: Applicants should have a substantial and engaged following on one or more social media platform. The specific minimum number of followers or subscribers may vary, but generally, a significant and authentic online presence is preferred.
Alignment with Brand Values: Influencers should align with Spoonful of Comfort's mission and values, which focus on spreading love, warmth, and comfort. The content created should resonate with the brand's compassionate and caring approach.
High-Quality Content: Influencers should demonstrate a track record of producing high-quality visual and written content, including clear photography, well-written captions, and engaging storytelling.
Positive Engagement: Applicants should have a history of positive engagement with their Followers, fostering a community that appreciates and trusts recommendations.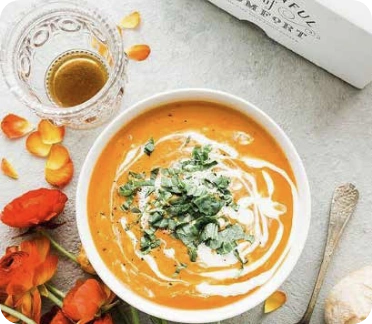 Affiliates
Are you passionate about spreading comfort and joy while earning a commission? If so, we're thrilled to invite you to join the Spoonful of Comfort Affiliate Program. As an Affiliate, you have the power to touch lives and earn a commission for every successful referral you make.
Benefits:
Earn Commissions on Sales: For every customer you refer you'll earn a generous commission on their purchases. The more sales you drive, the more you earn!
Exclusive Promotions & Offers: Access to special promotions, discounts, and incentives to attract your audience and boost your earnings.
Dedicated Support: Our team will be there to support you along the way, providing assistance and guidance to optimize your performance.
Track Your Success: Utilize our reliable tracking system to monitor your referrals and commissions in real-time, giving you full transparency on your performance.
Requirements:
Digital Presence: Affiliates should have a digital platform, such as a website, blog, or active social media channel, with a substantial and engaged audience.
Alignment with Brand Values: Affiliates should align with Spoonful of Comfort's mission and values, focusing on spreading love, warmth, and comfort.
Enthusiasm for Spoonful of Comfort: Show genuine enthusiasm for our heartwarming care packages and their positive impact on people's lives.
Ethical Conduct: We expect all affiliates to maintain ethical practices and adhere to legal guidelines when promoting our brand.
If you meet these requirements, we invite you to apply for our Affiliate Program. Let's spread comfort together and make a positive impact on the world, one affiliate referral at a time!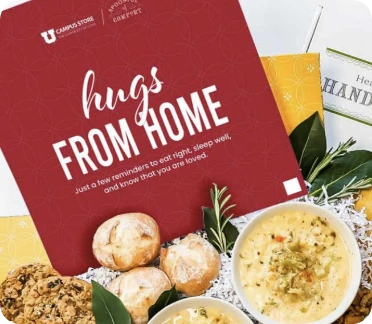 Brand Partnerships
At Spoonful of Comfort, we admire brands that share our mission of spreading comfort, love, and joy to people during life's challenging and joyful moments. We believe that together, we can create a powerful impact and make a difference in the lives of those we touch
Benefits:
Co-Branded Offerings: Collaborate with us to create unique co-branded care packages that showcase the best of both our brands.
Extended Reach & Exposure: By joining forces, we'll amplify each other's brand exposure through cross-promotions, social media features and joint marketing campaigns.
Customer Loyalty & Engagement: Our partnership will foster stronger customer loyalty and engagement, as they witness the union of two brands they already cherish.
Exclusive Collaborative Events: Participate in exclusive events and experiences, sucha s product launches, charitable initiatives, customer storefronts, and more, that strengthen our bond and elevate our brands.
Meaningful Storytelling: Together, we can craft compelling and heartwarming stories around our partnership, resonating with our customers' emotions and creating a lasting impact.
We are eager to explore how we can blend our unique offerings and brand identities to create an unforgettable experience for our customers. Let's come together to make the world a warmer place, one care package at a time.
If you are interested in discussing this partnership further or have any questions, please don't hesitate to reach out to us at partnerships@spoonfulofcomfort.com.
We look forward to the opportunity to collaborate and make a positive impact together.