10 Ideas for Bigger and Brighter Living in 2019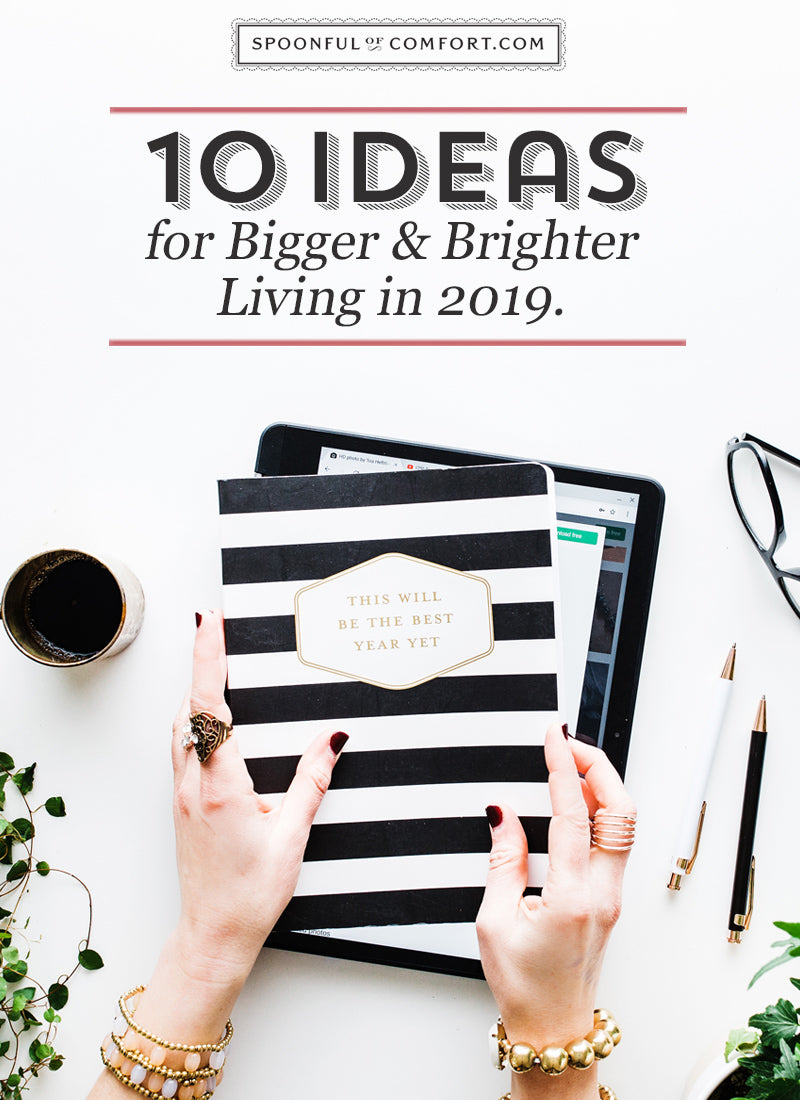 Ready to celebrate a new year full of new opportunities? Make it official with a bucket list of inspiration for happier living.
From making a difference in your community to keeping those plants alive, here's our top ten ideas for bigger and brighter living in 2019.
1. Find your hometown "spot."
Make it your mission to find your go-to coffee shop, favorite brunch spot, or just the best pizza place in your city. Become a regular and take family and friends along too. It's a great way to support the local economy, make friends in the community, and create lifelong memories.
2. Grow Something.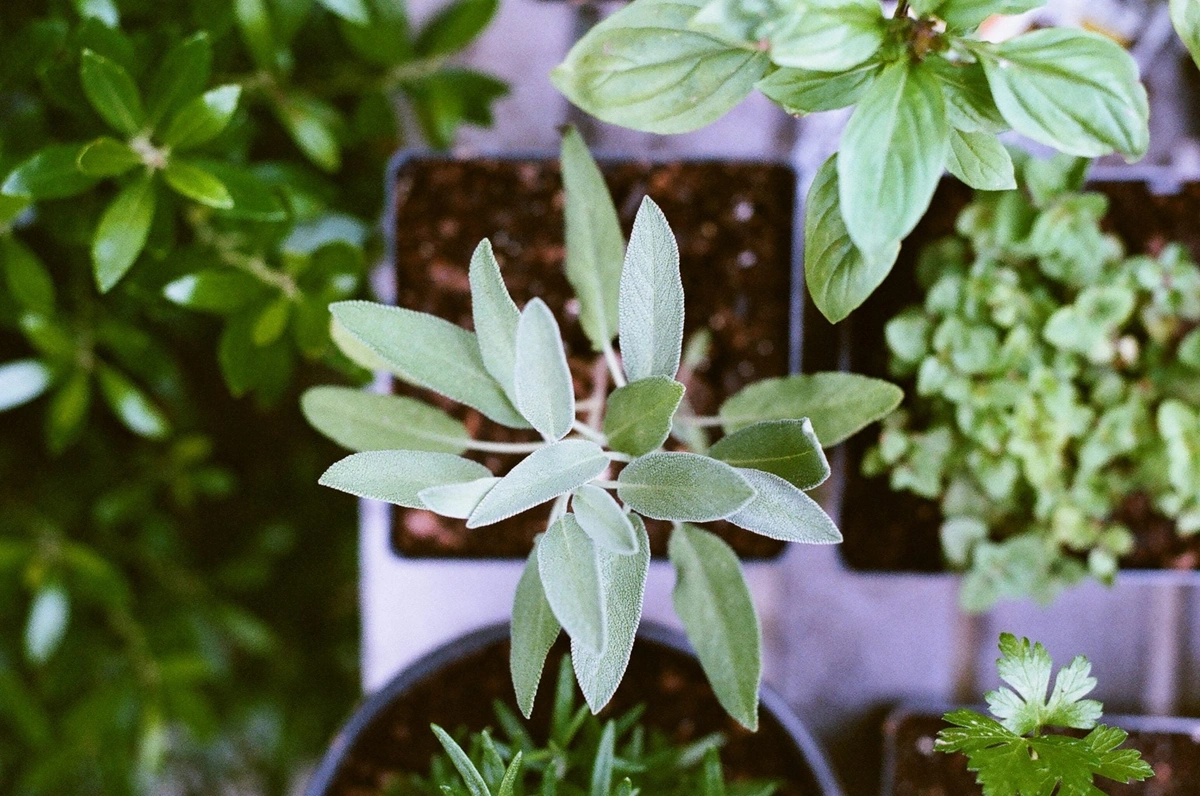 Plant a garden in the backyard and try your best to keep things alive. If garden space is limited, try potted plants like basil or mint. Learning to grow your own food, (even in tiny quantities) is super rewarding, especially when you finally get to enjoy the results.
3. Give.
Spend a Sunday afternoon researching charitable organizations that reflect your values, and commit to making regular donations, however small. Make sure to utilize resources like Charity Navigator to explore your options and make sure your money is being put to good use, especially when researching high-interest charities. If financial contributions aren't possible this year, give time to a local non-profit that can benefit from your skillset—even if the skills needed are your ability to weed a garden or file papers.
4. Make one new professional connection in your field.
Reach out to someone to discuss that business idea you've kept on the backburner this year, or collaborate with a peer on a new project. If you're considering re-entering the workforce, start making contacts and ask them for advice on how to get started on your comeback. Career growth can be slow, so speed up the process by developing authentic and meaningful connections now.
5. Mentor someone.
It's easy to forget that
you
just might be the success story or the expert that can inspire someone else. If someone reaches out to you for advice, take the time to meet up and offer your insights. Better yet, reach out to the new hires at work, offer to let a teenager or young adult shadow you, or volunteer to help coach a niece or nephew's soccer team/debate league/drama club.
6. Improve your financial health (small changes count!)
Whether you're a stock-savvy financial analyst or just determined to stick to your monthly food budget, make it a goal to upgrade your finances this year in a way that works for you. Try a new budgeting app, start a college savings fund, or start working on that side project. Either way, you won't regret seeing a little more $$$ in the bank.
7. Take the time.
Did you know most Americans forfeit using their paid vacation time? If you're lucky enough to work in a field with paid time off, use it. Play tourist in your own city, or take that National Parks road trip you've been planning for years. Can't escape just yet? Spend the weekend practicing or learning a new hobby or visiting family. Whatever you do, give yourself permission to take a break, take a trip, and recharge your mental batteries.
8. Read more.
If you're not an avid reader, (but want to be) here's a great goal to up your page count: read one novel, one self-improvement or wellness book, and one non-fiction book this year. If you're stuck in a genre-rut, make it a goal to read at least one "new" book this year, swapping out your go-to memoirs for a graphic novel or historical non-fiction. Still stuck? Make it social by hosting a book club to discuss your current read. It can be a one-time event, or a new tradition that gets you reading
and
strengthens friendships.
9. Journal.
Psychologists suggest that journaling is an essential part of mindfulness and self-awareness, and is a great way to help us track growth. More importantly, it helps us remember the important moments that could otherwise fade with time.
10. Remember kindness.
Incorporate random acts of kindness into your routine, from buying someone's coffee to using Venmo to send pizza money to your friend in the middle of a move. Of course, you can always show friends or loved ones you're thinking of them by sending dinner— and a
Spoonful of Comfort care package
makes it easy, fast, and delicious to send a little love from wherever you are.
We're excited to start 2019 with you, it's going to be an exciting year full of growth as we continue to find ways to help you share love, comfort, and good food with all the important people in your life. Got a great idea for a bucket-list worthy activity? Share it with us! We'd love to hear how you're making 2019 great.