5 DIY Gifts That Mom Will Actually Love For Mother's Day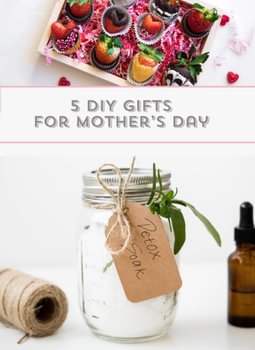 Great Mother's Day Gifts
We love this time of year. Spring is in the air, and we get to celebrate some of the most amazing people in the world...mothers.

Just because you are all grown up doesn't mean that your mom doesn't love handmade gifts for Mother's Day. It shows you care and that you spent time thinking of her. So this year, celebrate your mother with a fun, do it yourself, handmade gift. We have a few ideas to get you started!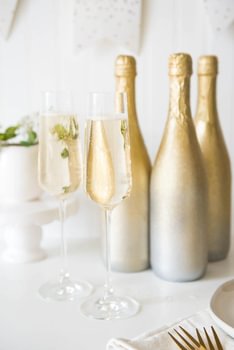 If you are bringing champagne for Mother's Day brunch, add a little glitter and a lot of love and watch her light up. This DIY Glitter Champagne bottle is thoughtful, fun, and pretty much the greatest way ever to gift champagne.


We know how hard moms work and sometimes they need a little break and a lot of soothing comforts. A simple DIY detox soak is the perfect way to give your mom an amazing mood booster and let her know you appreciate all her hard work. Epsom salt, essential oils, and fresh herbs...made with love.
Chocolate Covered Strawberries


You don't have to buy gourmet chocolate-dipped strawberries from a high-end chocolatier for Mother's Day. Surprise your mom with scrumptious strawberries you can totally do yourself. You can even make her sparkle berries! She will absolutely love it, and you'll come out looking like Martha Stewart. (Don't worry, these are simple AND stunning.)
Red Wine Gummies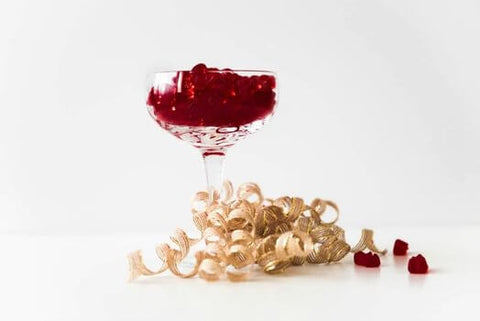 If you are looking for something fun and different, make your mom these red wine gummies! It's like combining a childhood favorite with sophisticated flavors. Your mom will feel extra sweet with this amazingly thoughtful gift. The best part? It's also easy-peasy.
DIY Bouquet


Do you know what's even better than a Mother's Day bouquet? A bouquet you made yourself. Add a little bit of your personality and a lot of love in a gorgeous arrangement created by you! Moms love that personal touch. It means so much and lets them know how much you appreciate all they do!
Don't have time to DIY, but still want to treat mom to something special for Mother's Day?

If you can't be there to hug mom and drop off your heartfelt DIY, we can still help you send the perfect gift. Treat mom to dinner and dessert by sending one of our care packages.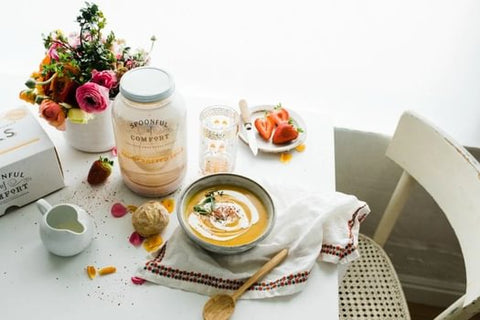 Share with someone you love

We love when great ideas get shared. If this post inspires you to make a Mother's Day DIY, we'd love to see it! Snap a photo and tag us on Instagram @spoonfulofcomfort #spoonfulofcomfort.

If you're looking for other Mother's Day gift ideas for your wife, Mom, Grandma, or any other special woman in your life; find our ultimate gift ideas here.