5 Message Socks for Every Occasion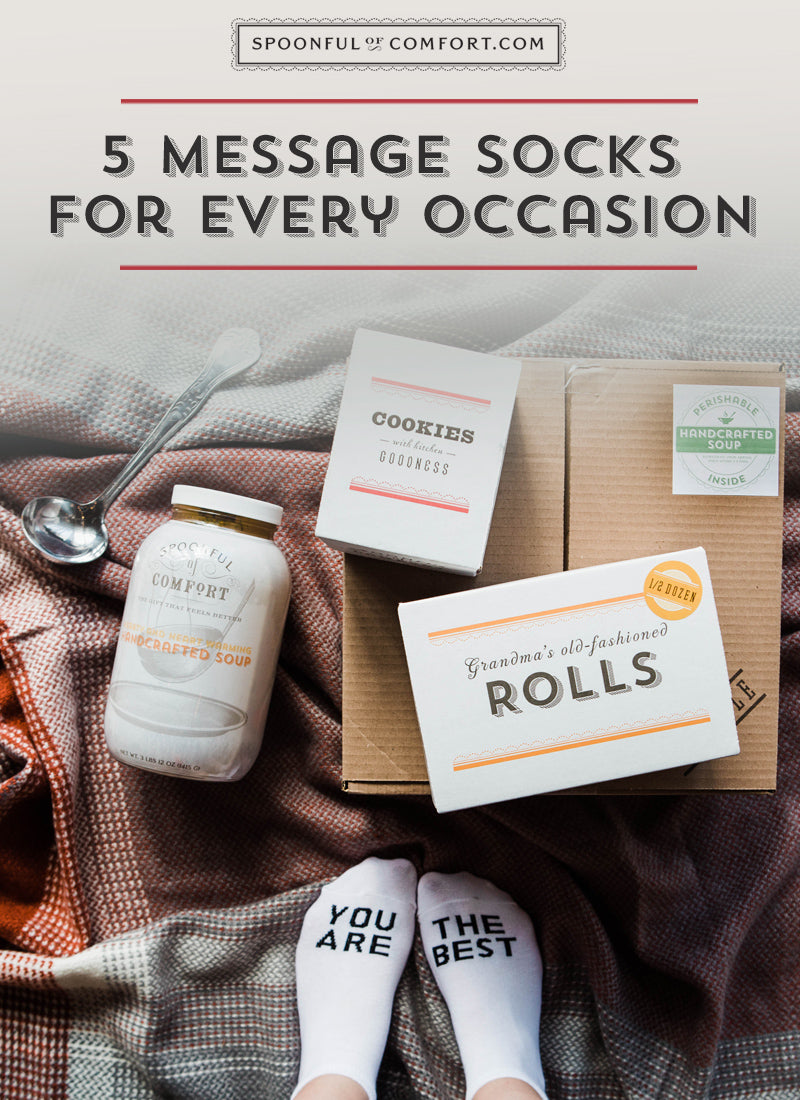 Gourmet-style soup, fresh bread, delicious dessert, and some cozy socks with a message that is sure to make anyone smile. When you can't be there in person, sometimes the right gift can say more than just a long-distance phone call or text.
So add something a little more personal to your Spoonful of Comfort care package with a pair of socks that says exactly what a good friend or loved one needs to hear.
We've got cute message socks for every occasion, making them the perfect unexpected surprise for anyone on your list. Now all you need to do is pick which pair to send…
Keep Your Head Up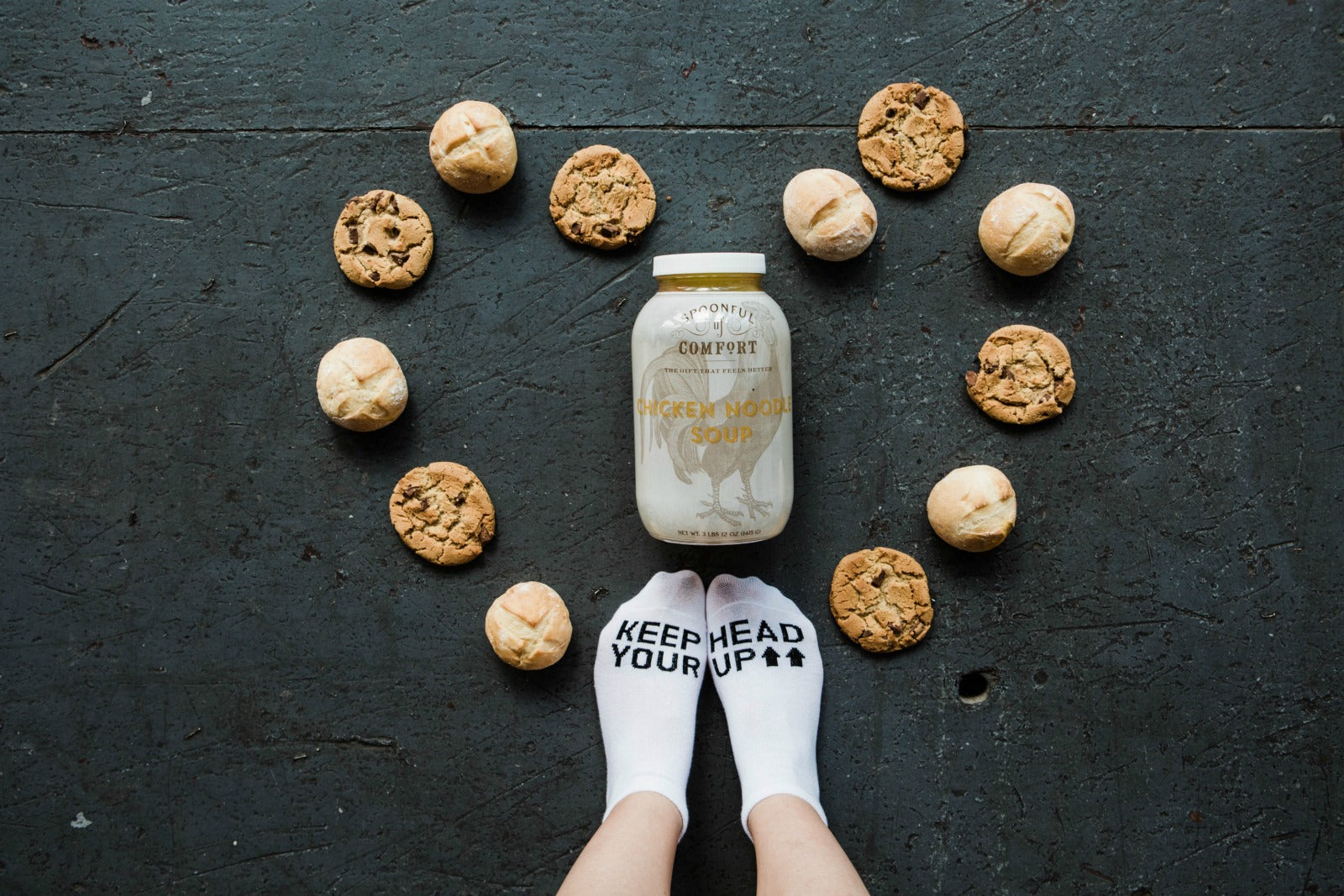 Missing a loved one currently facing a difficult transition? Remind them that you're in this together with some seriously encouraging socks. While little gifts can't solve every problem, socks like these are tangible reminders that we are stronger than our circumstances.
Keep Going
You've got a best-friend determined to run her first marathon this year, or maybe a family member who quit the corporate life to peruse their dreams of owning their own small business. Whatever the challenge, let them know you're their best cheerleader, with these socks coming in at a close second.
You are the Best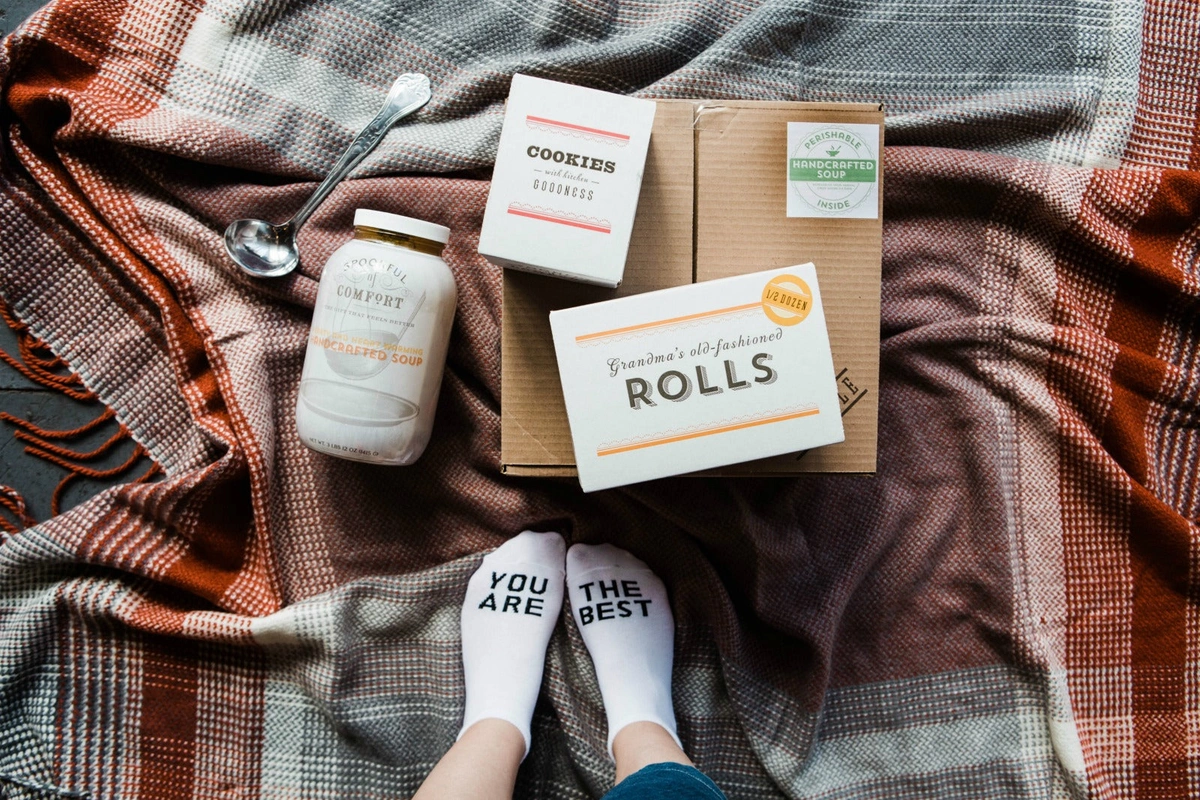 For patient and level-headed bridesmaids, work besties, and Moms who think you hung the moon, these socks are a great way to show appreciation for your go-to support system.
Happy Birthday
Best case scenario: celebrating someone's big day with a fancy dinner, great drinks, and lots of laughs. But it's always good to have a back-up plan. If you can't be there in person to embarrass them by singing "Happy Birthday" in public, surprise them by sending them dinner, and these socks, instead.
Personalized gifts are a meaningful way to show friends and family how much they mean to you, and finding ways to make their evenings a little easier and their feet a little warmer can help keep relationships strong, during busy times and across long distances.