5 Ways to Show Support on Administrative Professionals Day 2021
What to give on Administrative Professionals Day? If you're asking the question, you're already ahead of the game. After the year we've had, the workplace hasn't been the same—and it may not be what we expect a year from now! With widespread hybrid work measures in place, April 21's Administrative Assistant Day (a.k.a. Admin Day, Assistants Day, and (still, sigh) Secretary Day) could easily become lost.
With all these adaptations, administrative and executive assistants deserve a shout out more than ever. 
So first, mark Wednesday, April 21 on your calendar right now (don't make an admin remind you). And second, consider five ways you can show support to the administrative professionals in your world.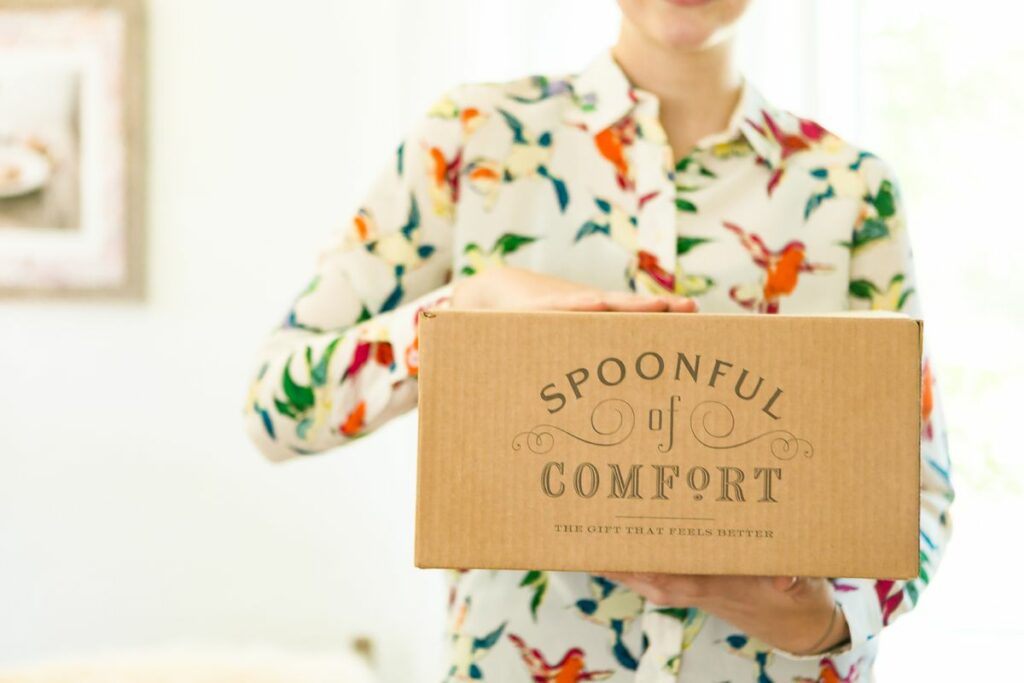 1. Mind Their Mental Health
We've all felt the pressure the pandemic has added to our environments. Uncertainty about safety at the office. Personal awkwardness on video calls. Presenters who don't show up on time or internet connections that inexplicably fail. Many administrative professionals may now have added responsibilities or face stress about job security.
All of these challenges are very real. And they take a real toll on people's well-being. 
Maybe the best thing we've all learned in the last year is that people matter. Pay attention to the human side of your team. If your go-to administrative professional seems extra quiet, isn't acting "themselves," or clearly has too much on their plate at the moment, acknowledge them. Ask how they're doing. Tell a joke. Do a favor. Be kind. Your behavior might be the uplift that person needs. 
On the other hand, don't minimize the seriousness of mental well-being. Anxiety, depression, bottled up stress, and more may need professional attention. It's okay to suggest and support taking action. We've all been through a lot.
2. Support Their Concept of Stress Relief
What do administrative professionals need most? Many would say "recognition." And they don't mean a promotion (although we'll get to that in a minute). 
Simply recognizing that an admin is feeling overwhelmed or anxious can go a long way. In some cases, the underlying cause "is what it is" (end-of-month deadlines, we're looking at you). Acknowledge that your office manager is doing a lot. Commiserate over the problem at hand. Let an executive assistant blow off a little steam with a short vent session. 
You can also look for ways you can offer relief and lessen stress. These may be related to the workplace ("If you can focus on that report today, our other projects can wait until later this week.") Or stress relief often happens away from the desk. Off the clock. Outside the office. 
Consider that your idea of lowering the stress-o-meter (a nice lunch or brisk walk around the block) may be different than your executive assistant's idea (food delivered at home or 15 minutes for meditation). Learn what stress relief means to your administrative staff and support it.
At Spoonful of Comfort, our days are time sensitive. We're driven by when our product is ready. How quickly we can turn around orders. When the UPS truck will pick up shipments for the day. So "taking an hour" isn't always an option. Favorite stress-busters at our office include:
Lunch for the team (even if it's snatched from the breakroom while we work)
Gift cards to pick up a meal on the way home
An afternoon or day off AFTER a big holiday shipment
Gift cards for specific activities individuals enjoy on the weekends
Our Peace and Pampering package (yep, we send our gifts internally, too!)
3. Offer New Opportunities
An administrative or executive assistant may know more about your business overall than you think. Ask if they have interest in spreading their wings. You may find untapped opportunities to develop your team and build new leaders.
On Administrative Professional's Day, express your thanks. Show you're interested in your officer manager's or executive assistant's future, too. You might consider showing appreciation with opportunities like these:
Mentorships
Membership to a professional association
Paying for a webinar, seminar, or conference attendance
Making personal introductions to build that person's network
Demonstrating that there's room for growth in your organization, and that you have confidence in your admin's skills and abilities is a win-win all around. EA's and office managers can learn and expand their skills and earn serious self-worth while the whole team benefits.
4. Real Appreciation While Working Remotely
Hybrid teams are here to stay. If your team is working remote in full or partially, your admin professionals and office managers may not know how meaningful their work is and how much you value them. Generally, they're in the thick of the action—and now it's harder to gauge what's going on.
Remote appreciation can be incredibly simple, and incredibly effective. Remember, you may have frequent communications with your EA or admin, but others may not. Since they're often playing a support role, many administrative professionals are "in the background" during online meetings. Call them by name. Recognize their contributions during group calls. Mention the work they've done and tasks they've facilitated in team emails. In this online world, you can make people feel more invincible by helping them be less invisible.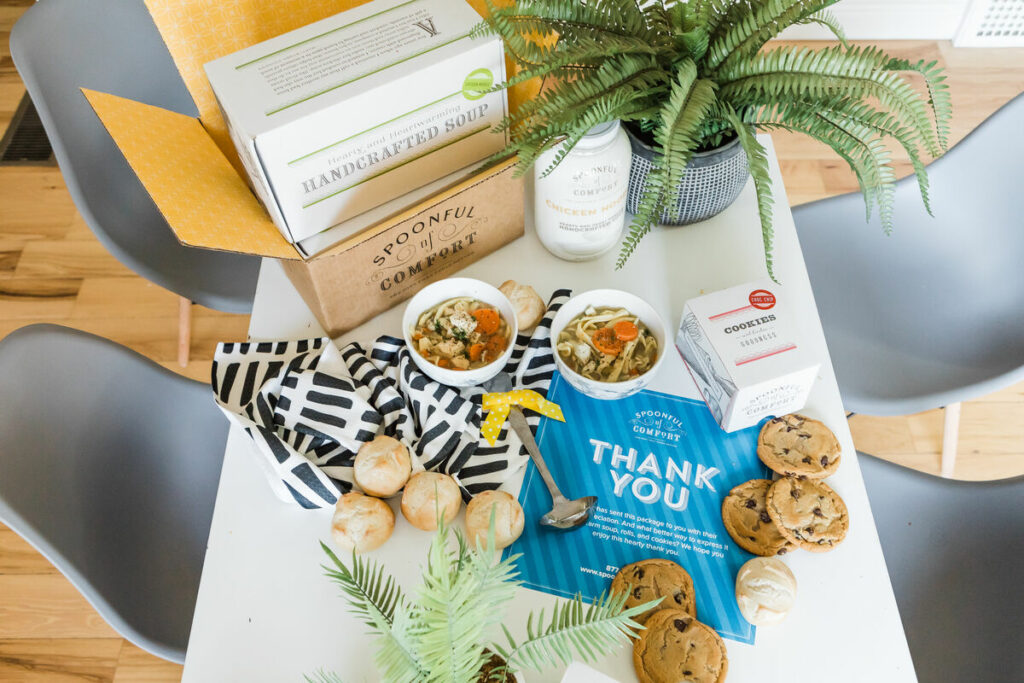 5. Administrative Professional Day Gifts
Ah, the appreciation topic we've all been waiting for. We're in the gifting business, so we know the power of a personal gift. And believe us, your executive assistant will appreciate it, too.
No one is going to turn down the idea of gifts for Administrative Assistant Day. But nearly every  professional will say that a genuine "thank you" from a team member means the most. 
To be acknowledged in any form—a card, a gift, a lunch (delivered for now)—goes such a long way. Especially for these individuals who are making WFH business possible for everybody else. 
Take the time to thank anyone (and everyone) who makes your job a little easier. Because we could all use a little more care and thoughtfulness right now.
At Spoonful of Comfort, we've been touched by the many professionals (yes, often admins) who are reaching out to their teams with gifts of support. Whether it's words of encouragement in this tough economy or well wishes to someone who is stressed or sick, we admire the co-workers and colleagues who are not just supporting the office, they're supporting each other.
Wishing you all a Happy Administrative Professionals Day. Thanks for all you do.