6 Global-Inspired Toppings to Try This SOUPtember
Delicious Global-Inspired Soup Toppings
Happy SOUPtember!
It's (practically) the most wonderful time of the year, and we're making it extra special by taking you, and your favorite soup, on a culinary trip around the world. How, you ask? With some seriously inspired soup toppings guaranteed to make your go-to crushed up saltine crackers a thing of the past.
From a Tex-Mex Corn and Potato to a spicy Chicken Noodle, we've got something for everyone this month!
1. Tomato Basil Italian-style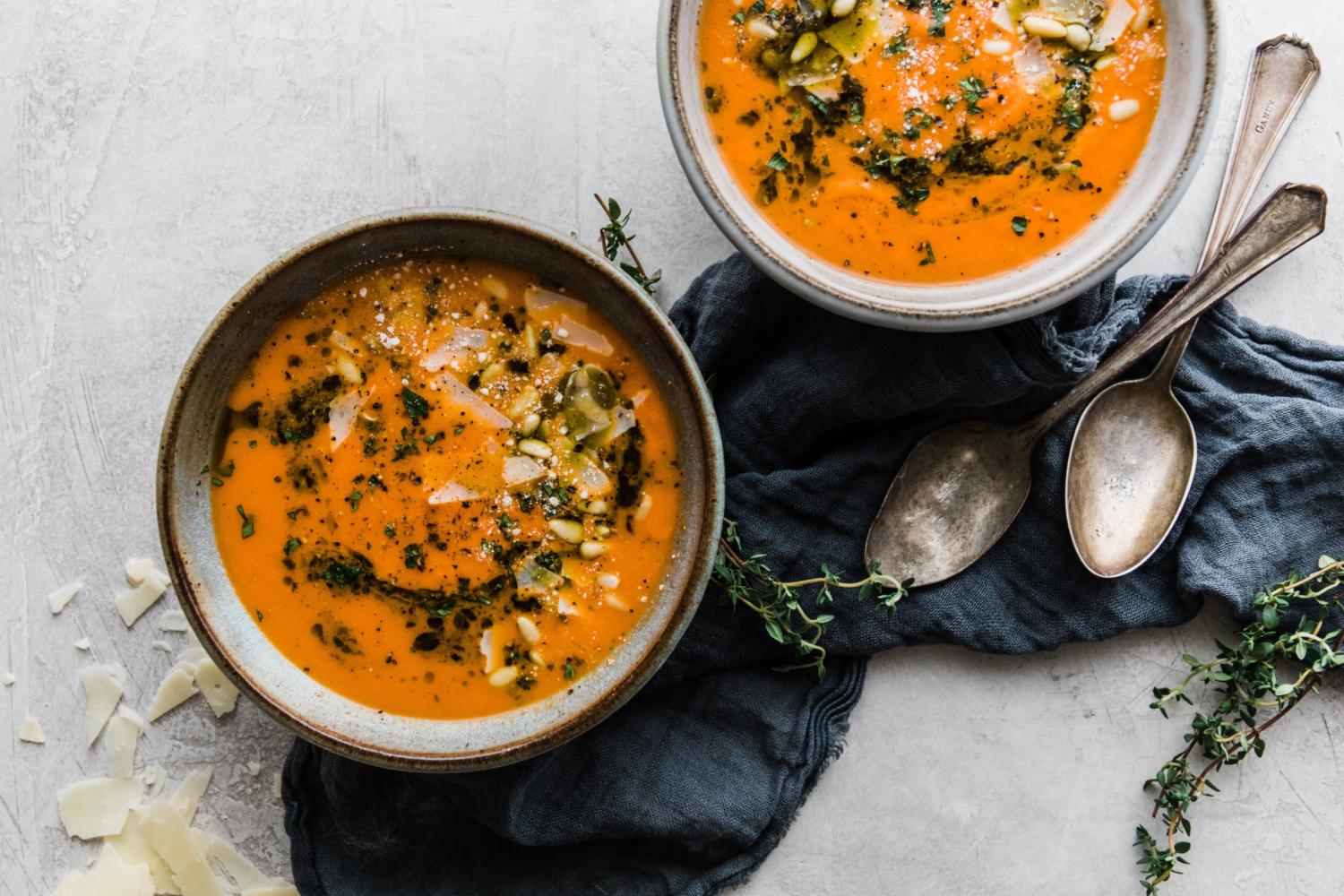 They secret ingredient is the flavorful pesto, which transforms this classic into something truly special. Stir in pesto, and top with some freshly grated parmesan shavings, pine nuts, and thyme. Bellissima!
2. Coconut Butternut Squash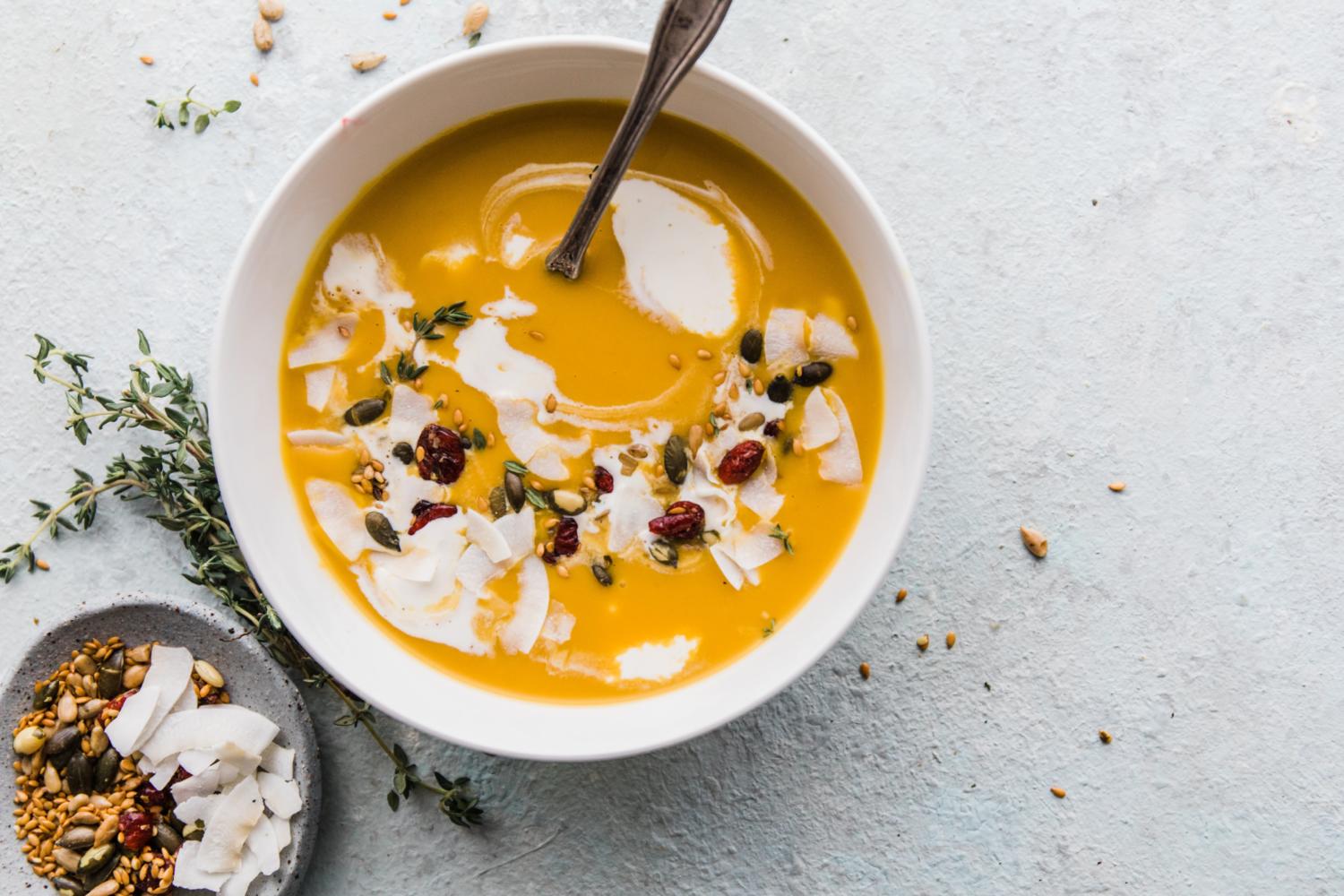 Butternut squash soup is practically a fall institution, so why not mix it up with some new flavor pairings? We love adding coconut shavings, a dash of cream, a handful of craisins, and some roasted pepitas (pumpkin seeds,) for the ultimate soup experience.
3. Butternut Squash, Thai Style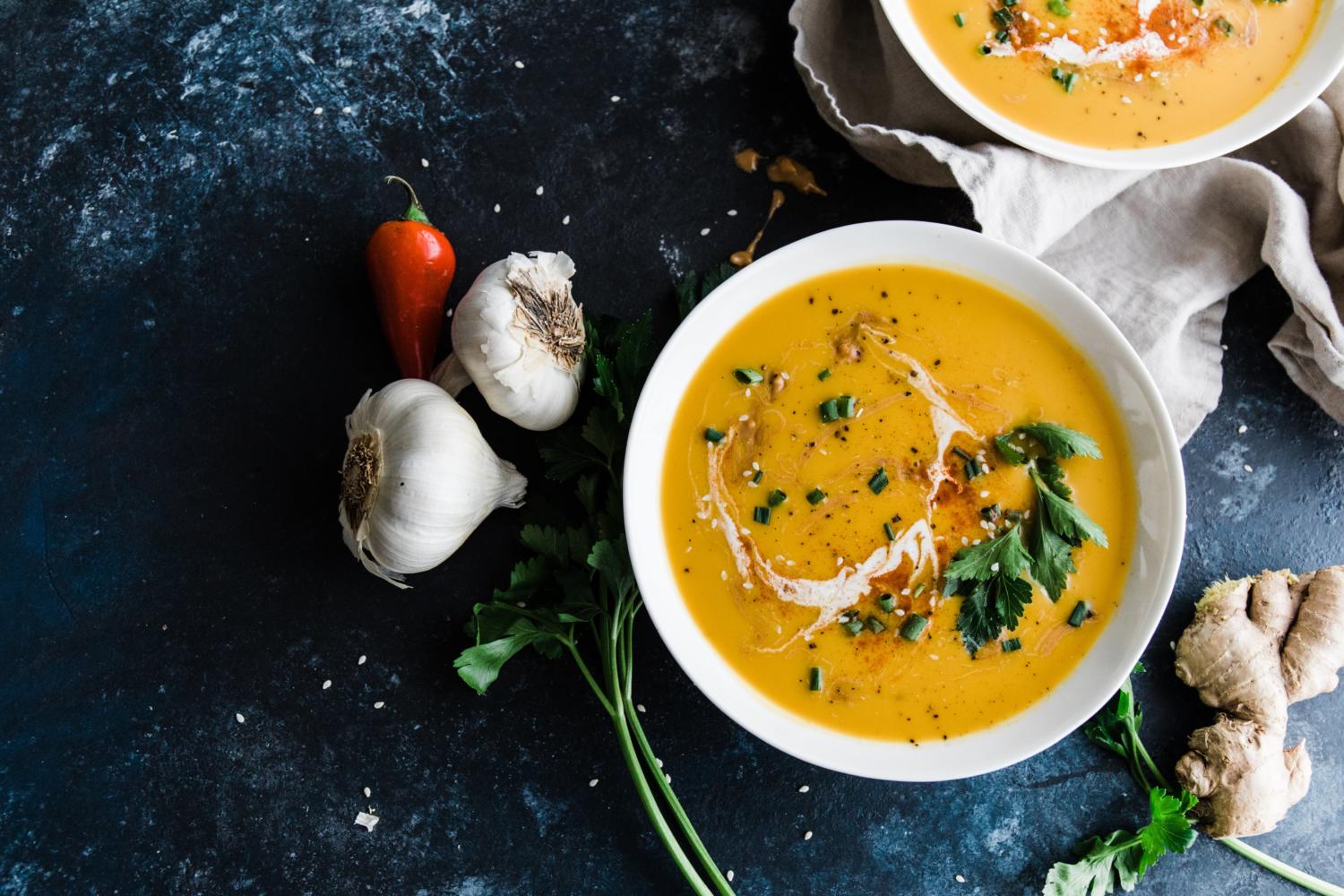 We were serious about our love of Butternut Squash. This time, add some Thai-fusion to this classic with a spoonful of peanut butter, fresh ginger, minced garlic, and a dash of red pepper flakes.
4. Southwestern Corn & Potato Chowder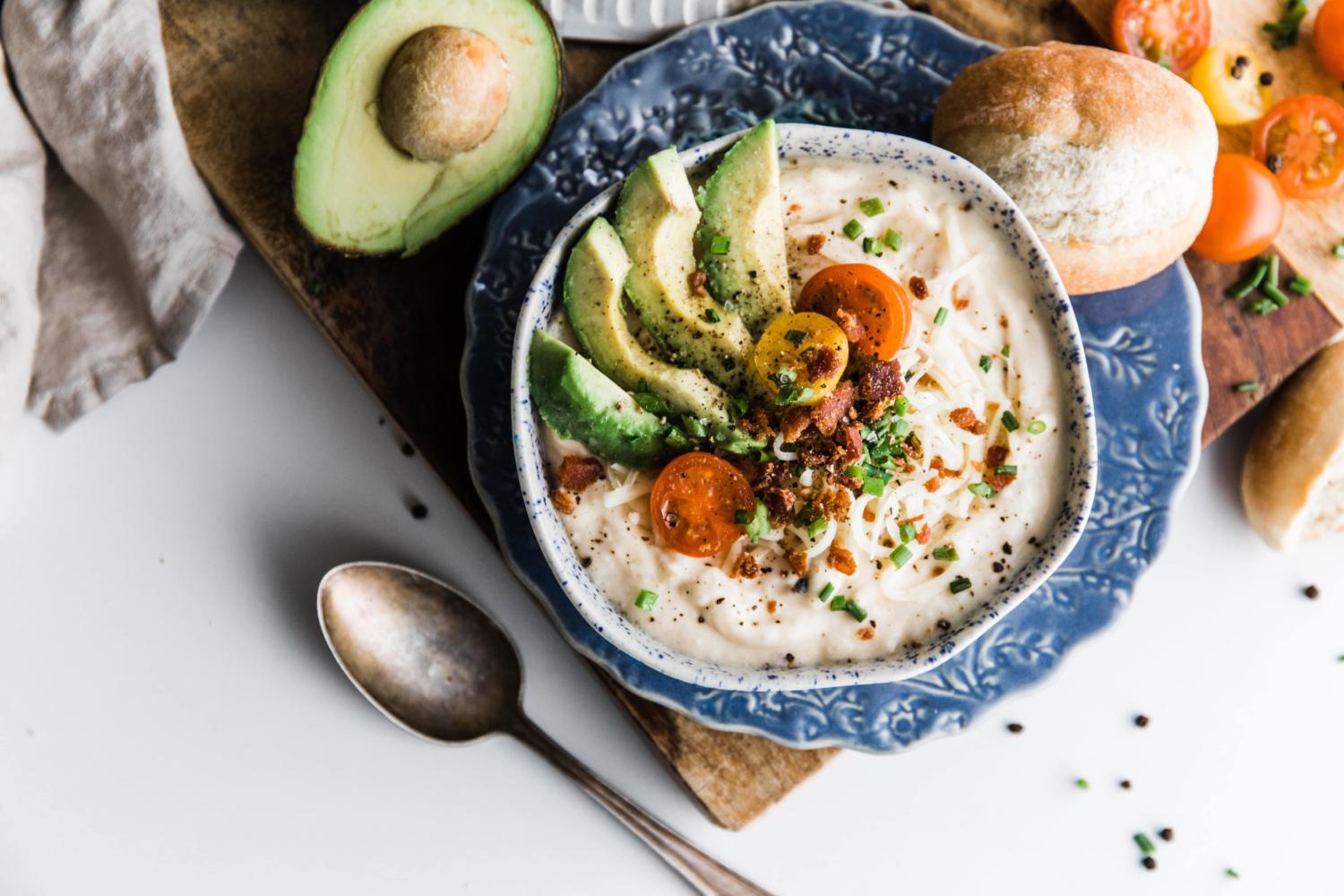 We're taking comfort food to a whole new flavor dimension. Top this heaty favorite with some creamy avocado slices, cheddar cheese, bacon bits, tomatoes, and chives.
5. Tex-Mex Corn & Potato Chowder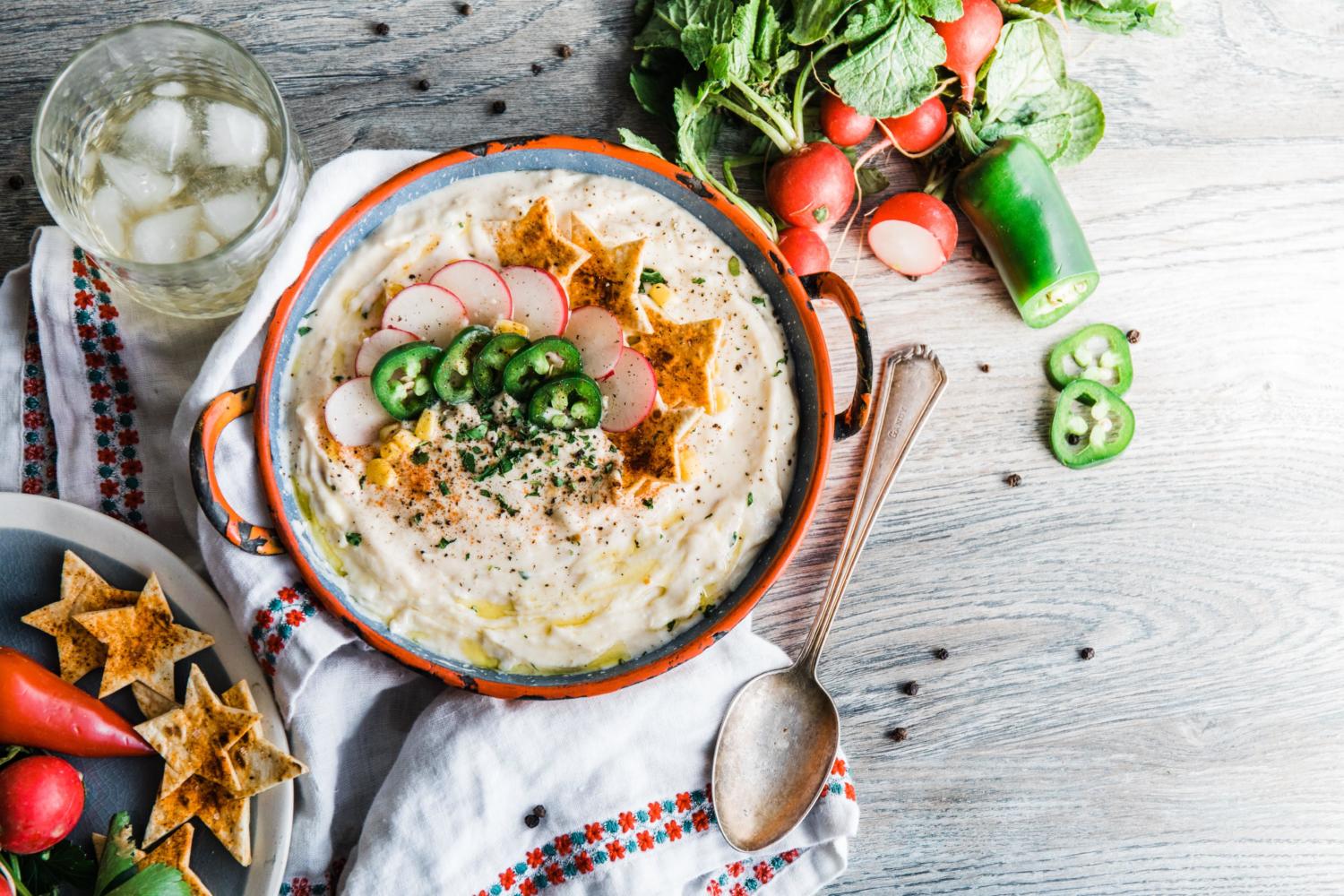 Move over, Taco Tuesday, there's a new sheriff in town. If you're looking for a spicier Corn and Potato experience, top your chowder with jalapeños, cilantro, radish slices, and tortilla stars sprinkled with paprika.
6. Asian-style Chicken Noodle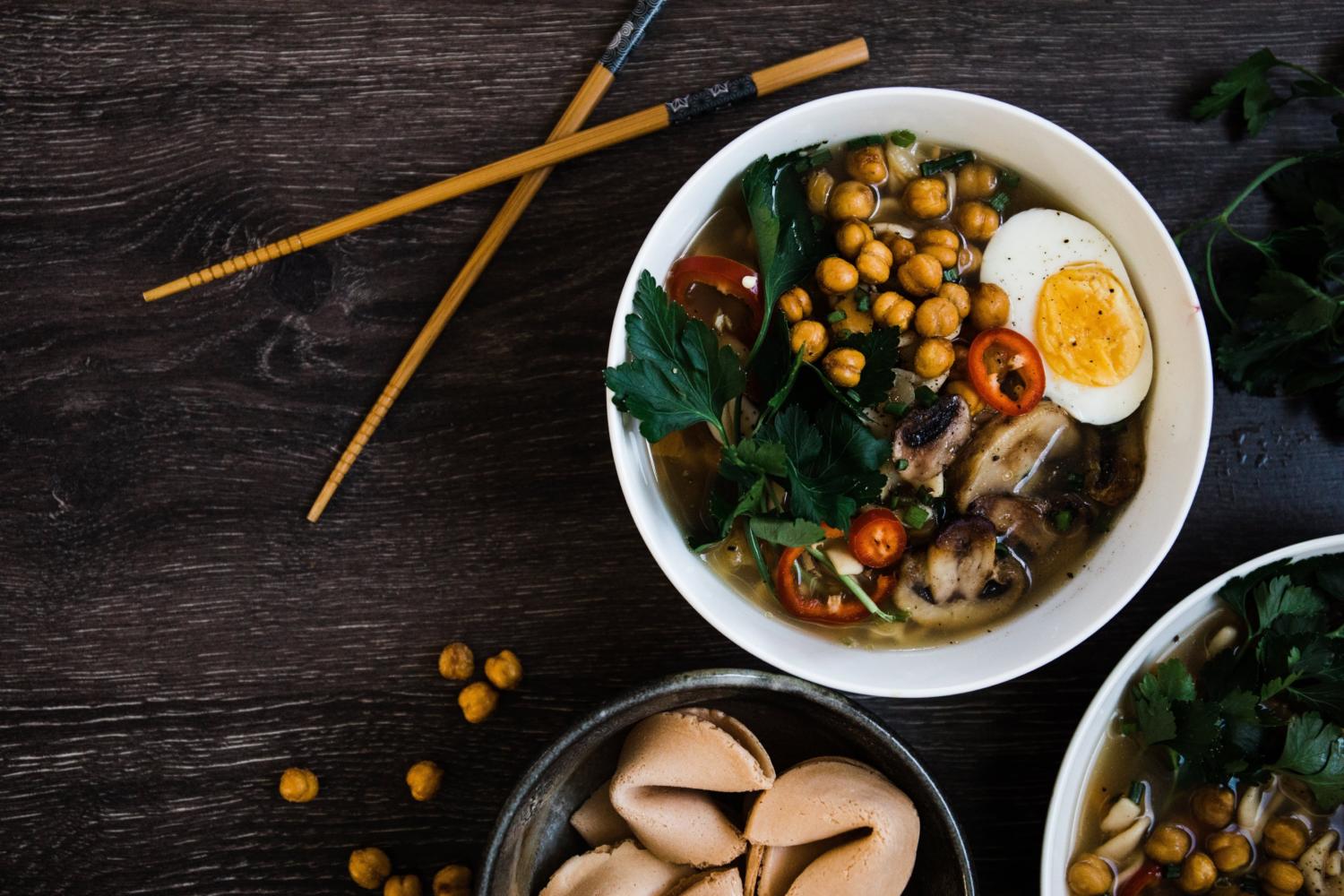 Just like your favorite ramen, just add spicy chickpeas, thyme, mushrooms, red pepper, cilantro, chives, and of course— a hardboiled egg.
We can't wait for the cooler weather to arrive and make cozy evenings with a warm bowl of soup a regular occurrence. And with plenty of delicious soup toppings to choose from, we'll be ready to celebrate SOUPtember all month long!