6 Ways To Enjoy S'mores This Fall
Enjoying S'mores This Fall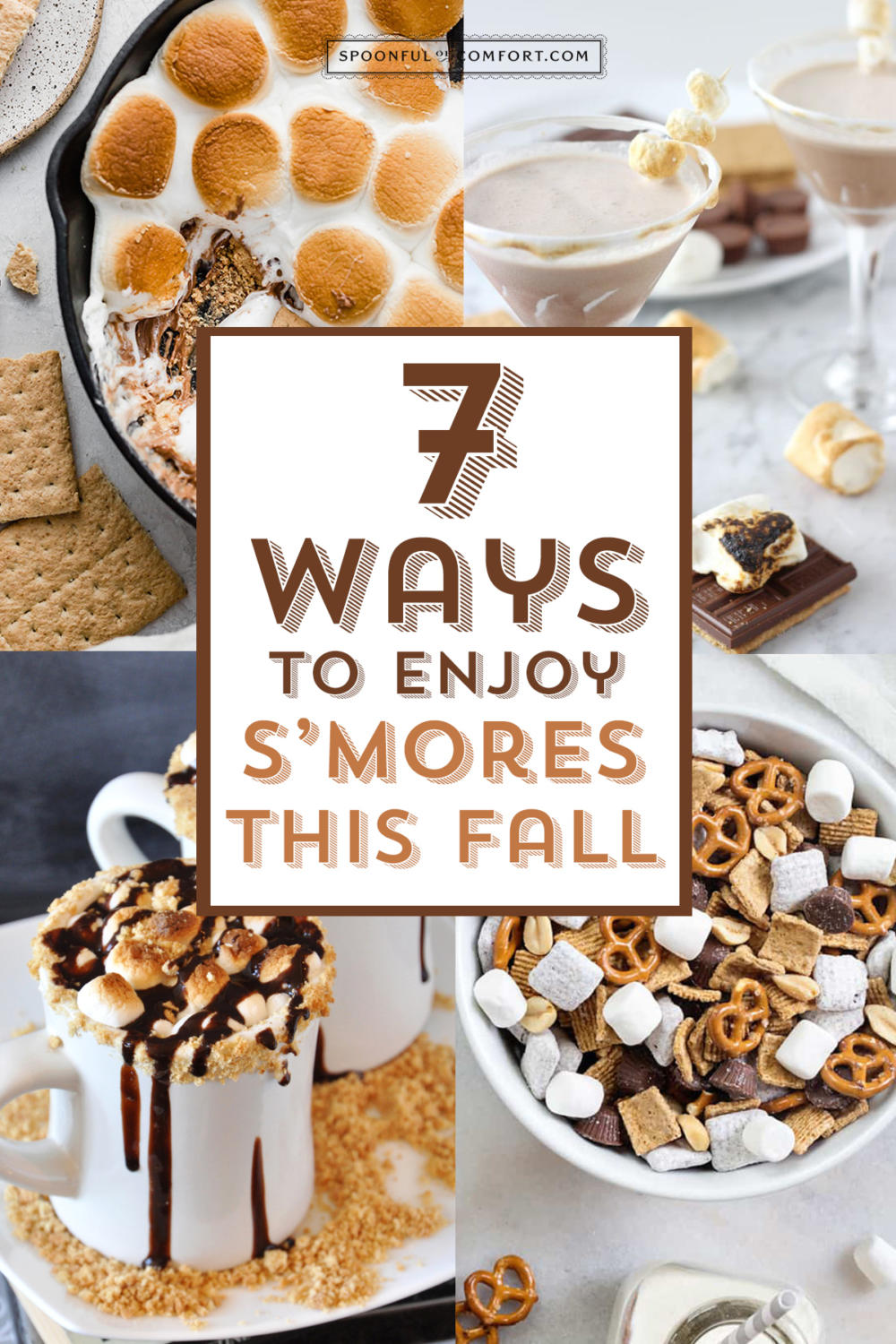 S'mores are the best, full-stop. They make camping worth the bugs, make roasting your own dessert over an open-fire seem like a totally reasonable life choice, and there's no way to mess them up. (Drop a marshmallow in the fire? Grab another one. Problem solved.) So while we don't need to convince you about the magic of s'mores, we do want to give you as many opportunities as possible to enjoy this perfect dessert. We just want you to have more s'mores!

Ready? Of course you are! Here's our round-up of s'mores-based recipes and party-plans guaranteed to turn into family traditions everyone will love!
1. S'mores Bar Party!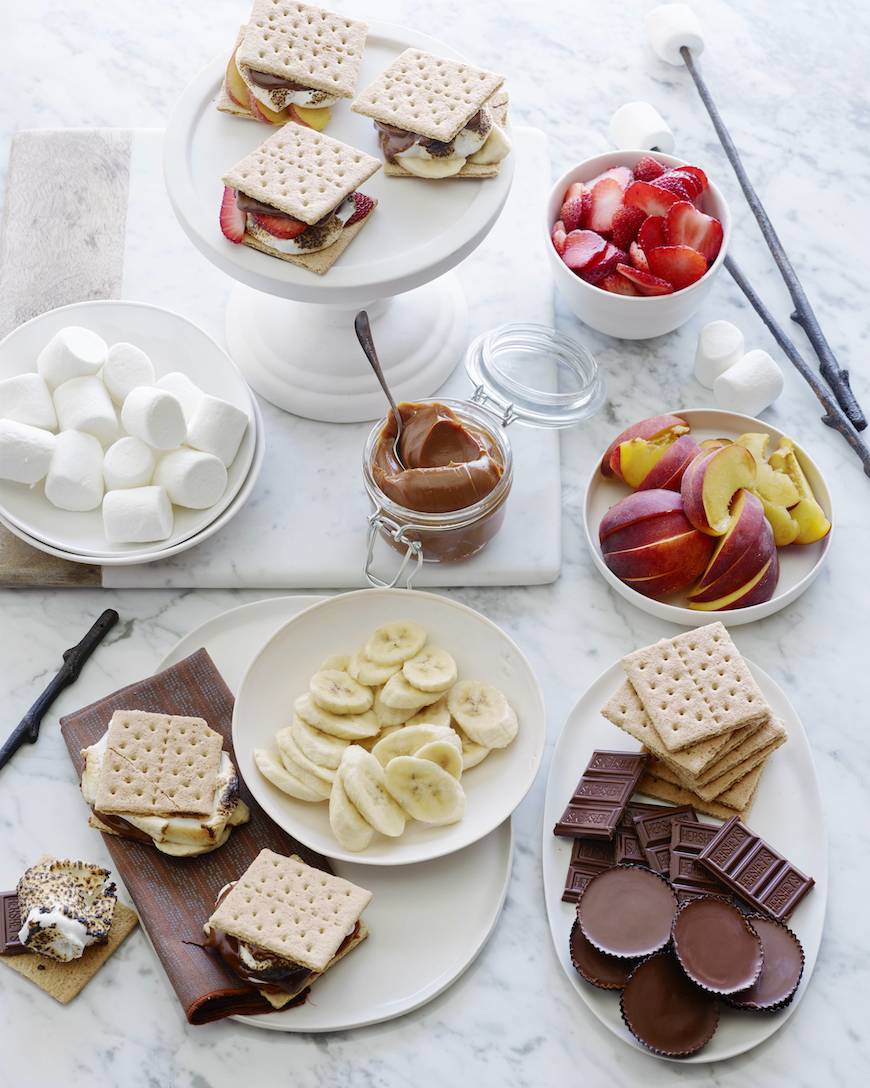 All you need is a table full of fixings and a crowd ready to enjoy them. Let your guests mix and match their favorite s'mores fillings— fresh strawberries, peanut-butter cups, plenty of marshmallows, and as many graham crackers as their heart desires. Everyone will love creating their new favorite combo, and you'll go down in s'mores history as the hostess with the mostest. DETAILS HERE
2. Make 'em into Martinis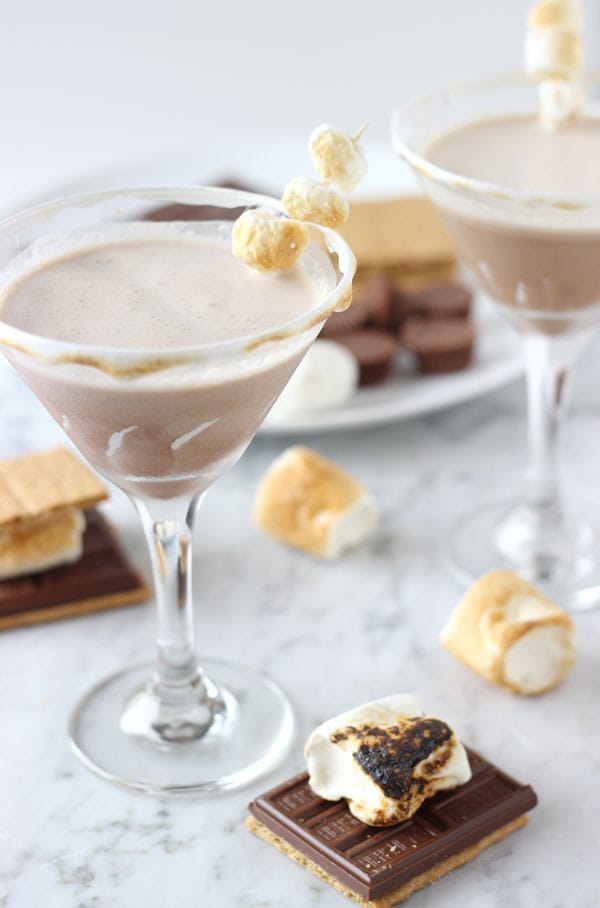 You heard us. Martinis. Or should we say, smortinis.
S'mores might bright you back to memories of attending summer camp as a kid, but why should the kiddos have all the fun? Make an adult version of your favorite sweet treat with this recipe for a one-of-a-kind cocktail. GET THE RECIPE
3. Go Big for Game Day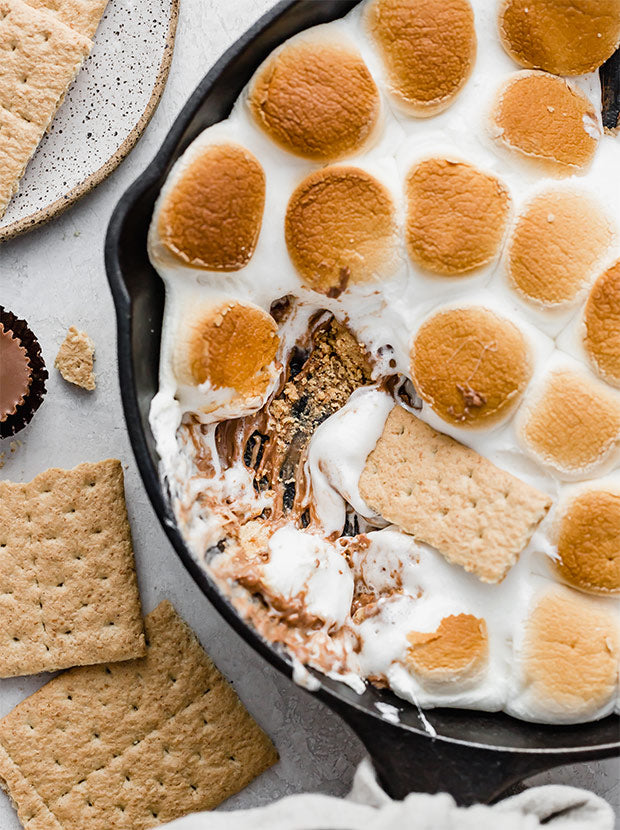 Need enough s'mores to feed a crowd of fans? Then you need a skillet-full of chocolate marshmallow goodness. This recipe for a Peanut Butter Cup S'mores Dip is the answer to all your Game Day/Tailgate needs. GET THE RECIPE
4. Sip Your S'mores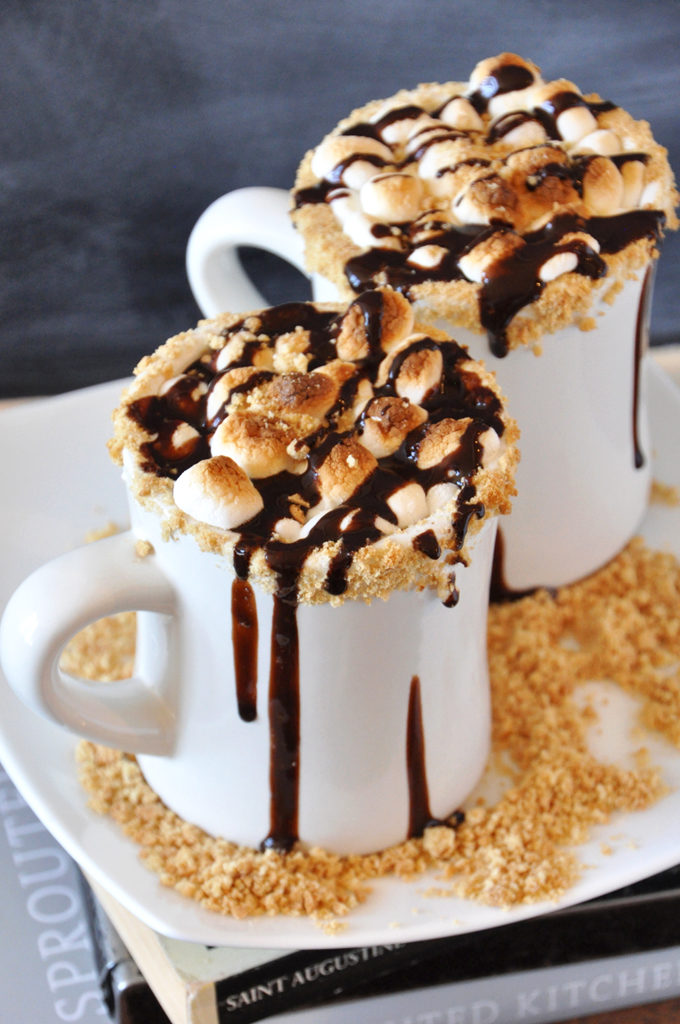 Imagine curling up by the fire with a cozy blanket and a mug full of s'mores. Sounds like a perfect family tradition to us! Make this tradition yours with a recipe for the ultimate hot-chocolate drink, complete with toasted marshmallows and cookie butter melted right into the hot chocolate. GET THE RECIPE
5. Send the Kids to School with S'mores Snack Mix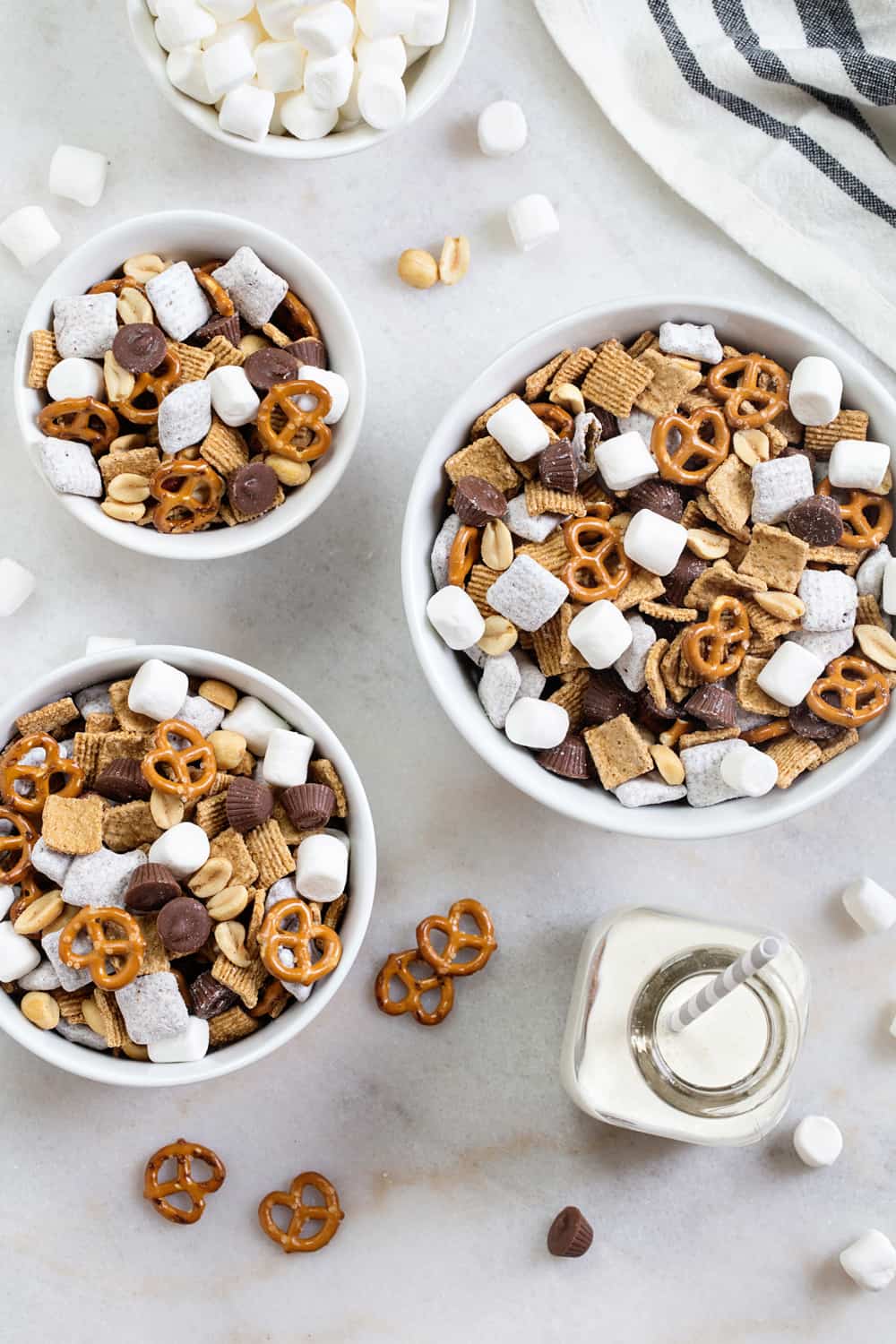 You might insist that they enter the Science Fair, force them to comb their hair on School Picture Day, and insist that they brush their teeth every night, but you can still be the favorite parent when you send your kiddos to school with a bag of this s'mores inspired snack mix! GET THE RECIPE
6. Treat the Neighbors to S'more Love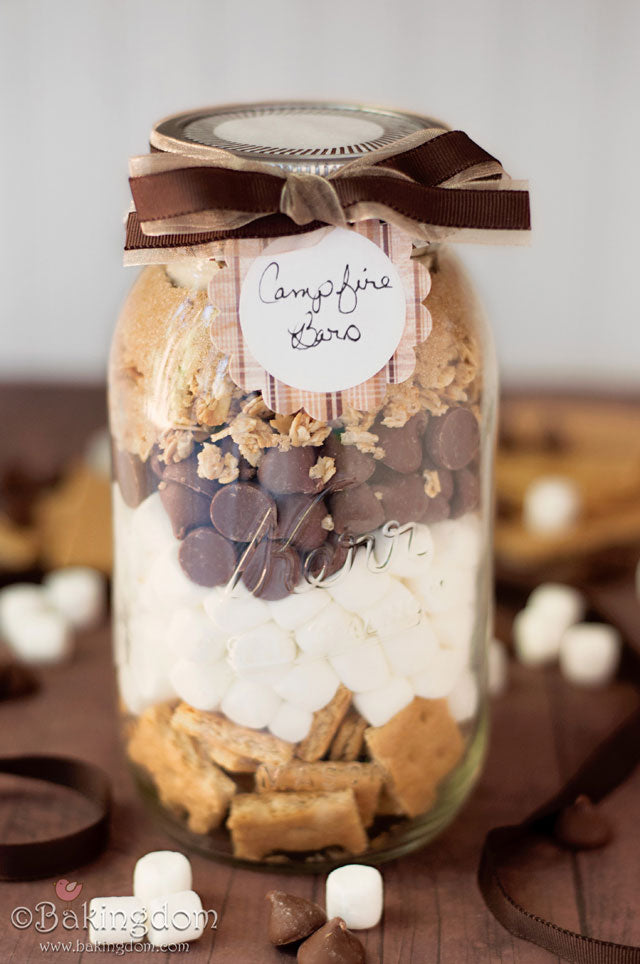 Tell them you love them with this random act of kindness. Drop jars of homemade S'mores Bars Mix on their doorstep. Whether you ring and run or stay to chat is up to you!
There's no such thing as too many s'mores, it's been established. There's only one question: which new tradition will you be trying first?