7 Creative Spoons and Bowls
A Variety of Spoons and Bowls
At Spoonful of Comfort, we love all things soup-related. And so, we have collected some cute spoons and creative bowls that you may enjoy, too.
1. Heart Spoons.
Heart Spoons are perfect for Valentines Day, weddings, or just because. Whether the tip of the handle is heart-shaped or the bowl rim is stamped with hearts or love notes, we adore heart spoons.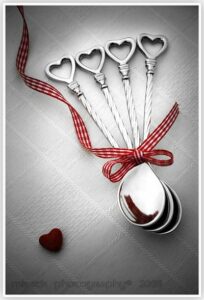 (Source: kendrasmiles4u.tumblr.com)
2. Handmade Spoons.
Ordinary spoon turns artistic by claying the handle with cute food-themed designs. Transform the handle of your spoons and create your own designs.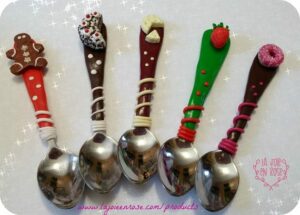 (Source: https://img0.etsystatic.com)
3. Bridal Spoons.
Painting faces on two wooden spoons for a wedding gift just may be the most adorable gift idea ever. One face is the groom. The other is the bride. All you need is wooden spoons, acrylic paints, and a paintbrush.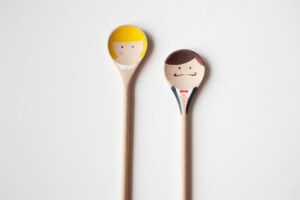 (Source: https://bklynbride.com)
4. The Yarn Bowl.
Yes, it's possible to make a bowl out of yarn. And it's fun to make, too. Get a bowl to use as a mold, glue, yarn, and a ziplock bag. It's not for soup, though. It's for fruits or any dry goods (try cookies).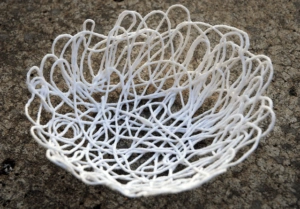 (Source: https://www.thegunnysack.com)
5. Raffia Bowl.
Raffia bowls make great bowls for holding fruit or centerpiece items. Crafting one isn't hard, either. All you need is a bowl for a mold, sisal rope, glue gun, glue, and scissors.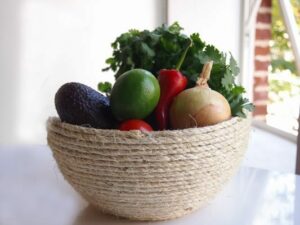 (Source: https://becauseimaddicted.net)
6. Fruit-Colored Bowl.
Creative bowls that are intended to match their contents are beautiful, but can be pricey. Skip the high price tags and make some fruit bowls of your own. Buy a single-colored bowl and paint it with fruity designs such as orange, melon, and watermelon. Perfect for chicken soup, too, your kids will love these.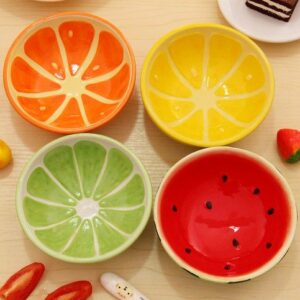 (Source: www.aliexpress.com)
7. Record Bowls.
As much as some of us would like to think, vinyl records aren't coming back anytime soon. So, why not create useful things from old records? See how you can transform a 12" vinyl record into a bowl for a beautiful accent piece in your home.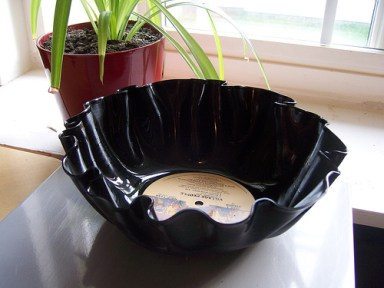 (Source: https://thepaperseed.com)