8 Ways to Send the Perfect Easter Package
Send the Perfect Easter Package
No matter where you live, signs of spring are popping up everywhere—from optimistic crocus flowers fighting their way through the last patches of snow, to the all-important arrival of chocolate Cadbury Easter Eggs in stores—spring is officially here.

Things always feel a little more hopeful and cheerful this time of year, which is why we think it's the perfect time to send a "Welcome Spring" care package to someone you love. Consider this the grown-up version of an Easter basket, one that's full of treats and surprises just as good as those Cadbury Eggs. (We didn't think it was possible either, but it's true.)

While a Spoonful of Comfort gourmet gift basket already includes homestyle soup, rolls, and cookies, our hand-picked add-on gifts are the perfect way to show someone a little extra care. Of course, we love adding a personalized message to our gifts, so in addition to our go-to guide for Spring and Easter giving, we're sharing ideas for some cute messages to send alongside your gift. (Be sure to let us know what you think!)
1. Pure Goat Milk Hand Cream


Perfect for soothing skin after a day reviving the garden after a long winter, and great for keeping hands soft all day long, from early-morning egg hunts to Easter Sunday dinner.

Message idea: "Happy Easter! Hope this comes in handy…"
2. Pure Goat Milk Lip Balm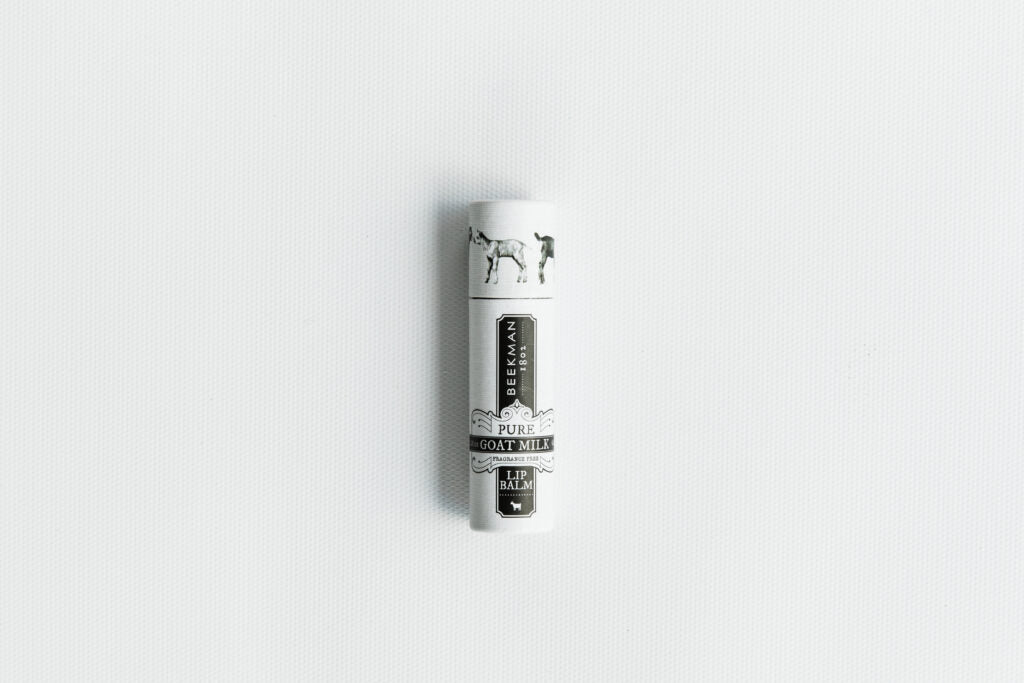 Hands aren't the only thing that might need a little TLC this spring, and this lip balm is safe for sensitive skin and leaves the wearer with miraculously soft lips. Can the Easter bunny do that?

Message idea: "Sending you love, soup, and smiles this season!"
3. Cozy Fleece Blanket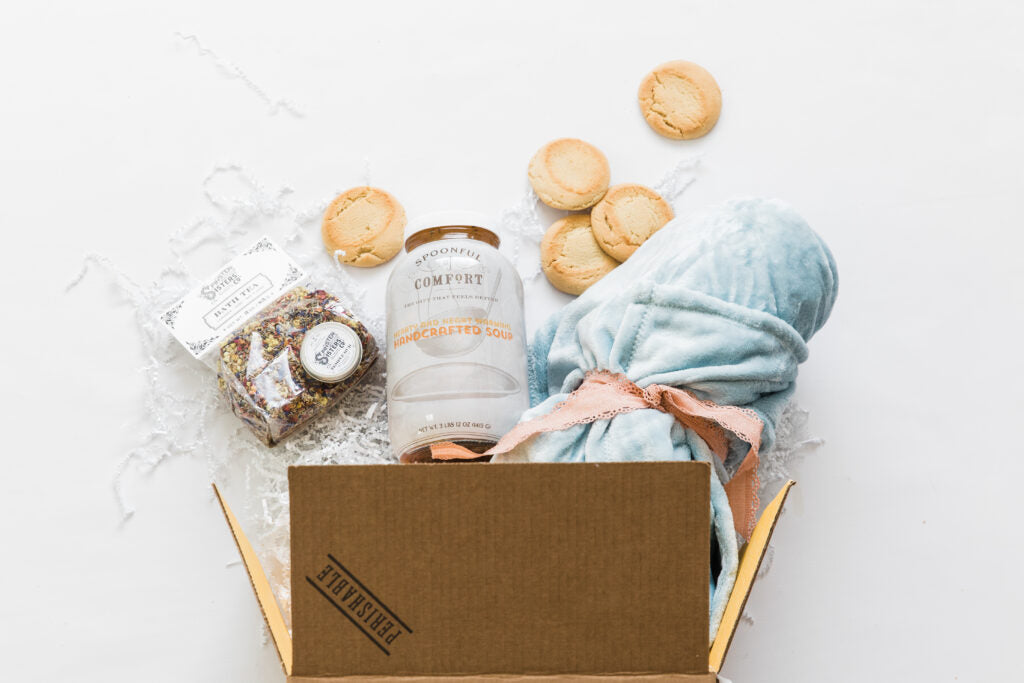 Our go-to for cooler spring nights, and perfect for curling up with while stealing all the good chocolate from an unsuspecting child's Easter basket. (We said these gifts were as good as Cadbury Eggs, not that anyone should give them up altogether.)

Message Idea: "Miss you! Stay warm until we can hug IRL."
4. Calming Tea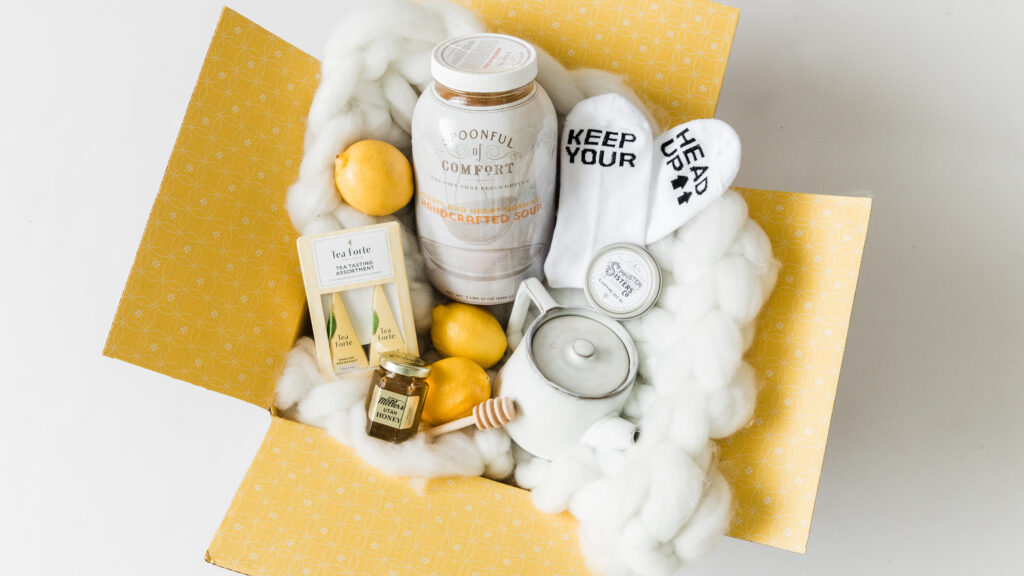 A thoughtful gift for a friend looking for ways to slow down and relax during a busy spring season.

Message Idea: "Stay Calm and Easter On."
5. Raw Honey & Dipper: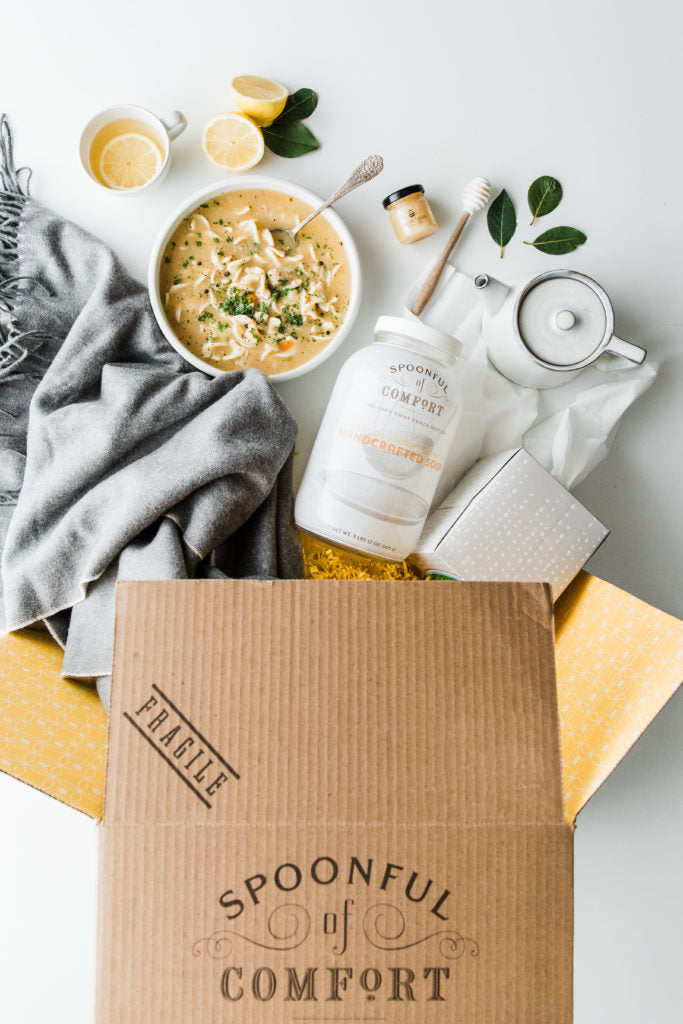 The real-life grown-up equivalent of finding a candy bunny in their Easter basket. Send this to an adventurous friend with a sweet tooth, and let them know this honey is perfect in tea, oatmeal, on freshly baked bread, and all by itself with a spoon (or the dipper.)

Message Idea: "For the busy bee that's still sweet as honey. Happy spring!"
6. Because You're the Absolute Best Book: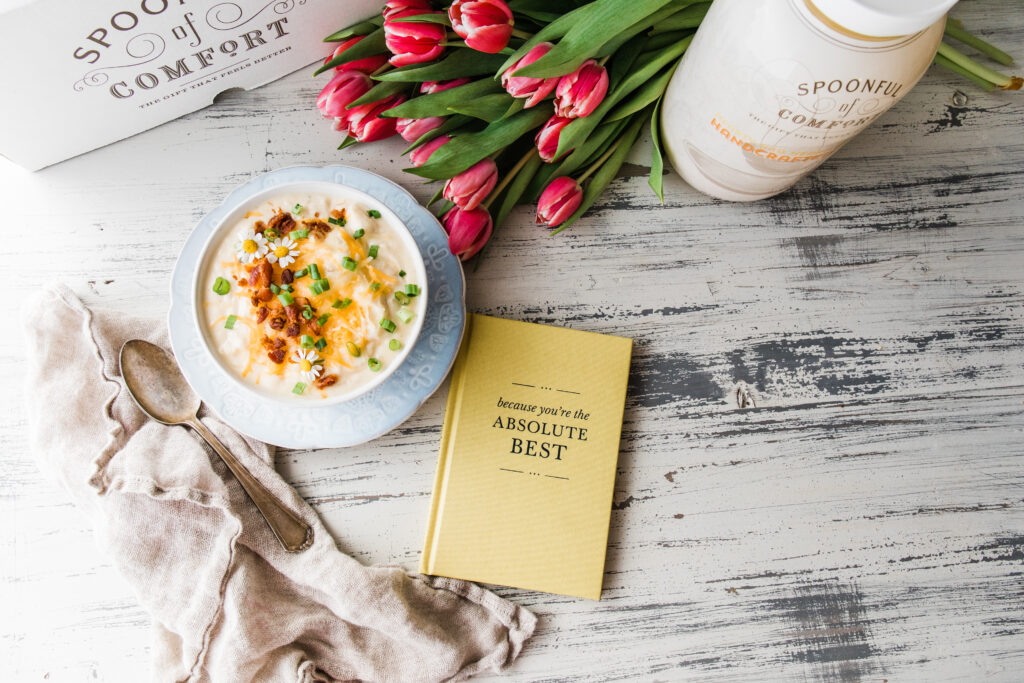 For when you want to remind a special someone of just how clever and charming they are, even after months of snowy weather and gray skies.

Message idea: "The book says it all, but it's worth saying again: You're the absolute best, all year-round."
7. Message Socks


Whether you're celebrating a spring birthday with a some "Happy Birthday" socks or sending a friend an encouraging reminder with our "Keep Your Head Up" pair, everyone loves these happy socks.

Message Idea: "Hope these put a spring in your step!
8. Heartfelt Promise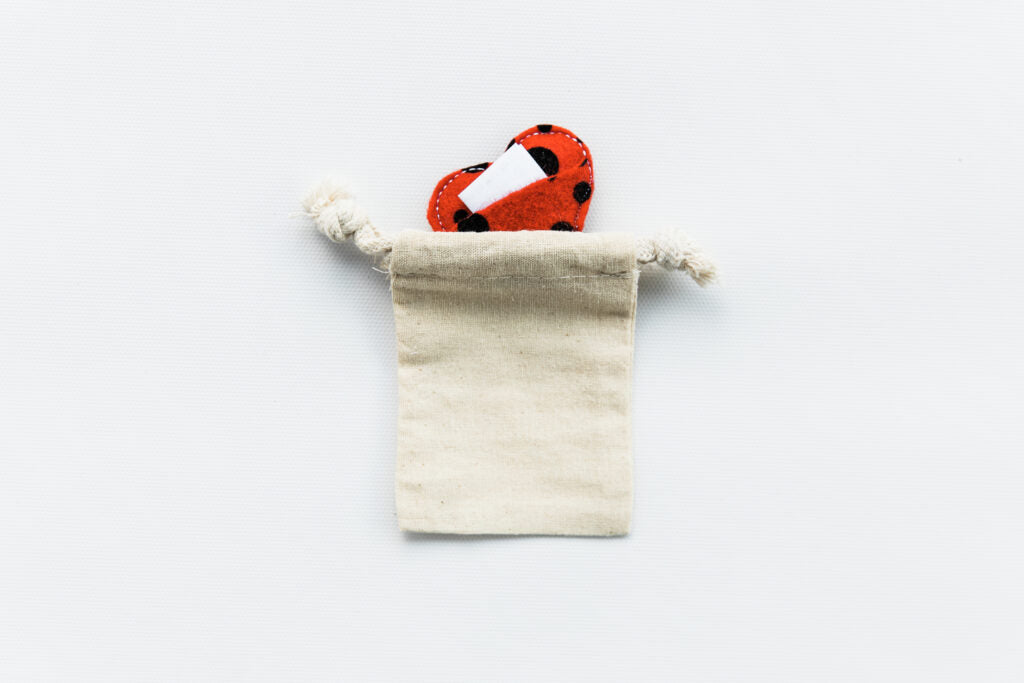 These adorable handmade hearts contain a promise note designed to help our loved ones feel adored, no matter where they are. This is an especially great gift for older kids and teens, and the perfect add-on to a family care package.

Message Idea: "Since you're always in my heart, I thought I'd send a little love from mine."

Take advantage of spring's new beginnings and send a friends or family a gift that's sure to brighten up their day, Easter weekend, or first warm(ish) spring evening. It's always the right time to send a little love.