25 Best After-Surgery Care Package Ideas for Your Family & Friends
Best After-Surgery Care Package Ideas
Surgery? Ouch. Get Well package? Bring it on. Even after minor surgeries, your friends and family will be delighted by gifts with wishes to get better as fast as possible. So what are good get well soon gifts?
It just so happens, a get well care package after surgery is something we know a bit about. So let's brighten someone's day and put a smile on their face! Gather some of these fun and thoughtful items to include as get well gourmet gift basket ideas for after surgery.
1. Soup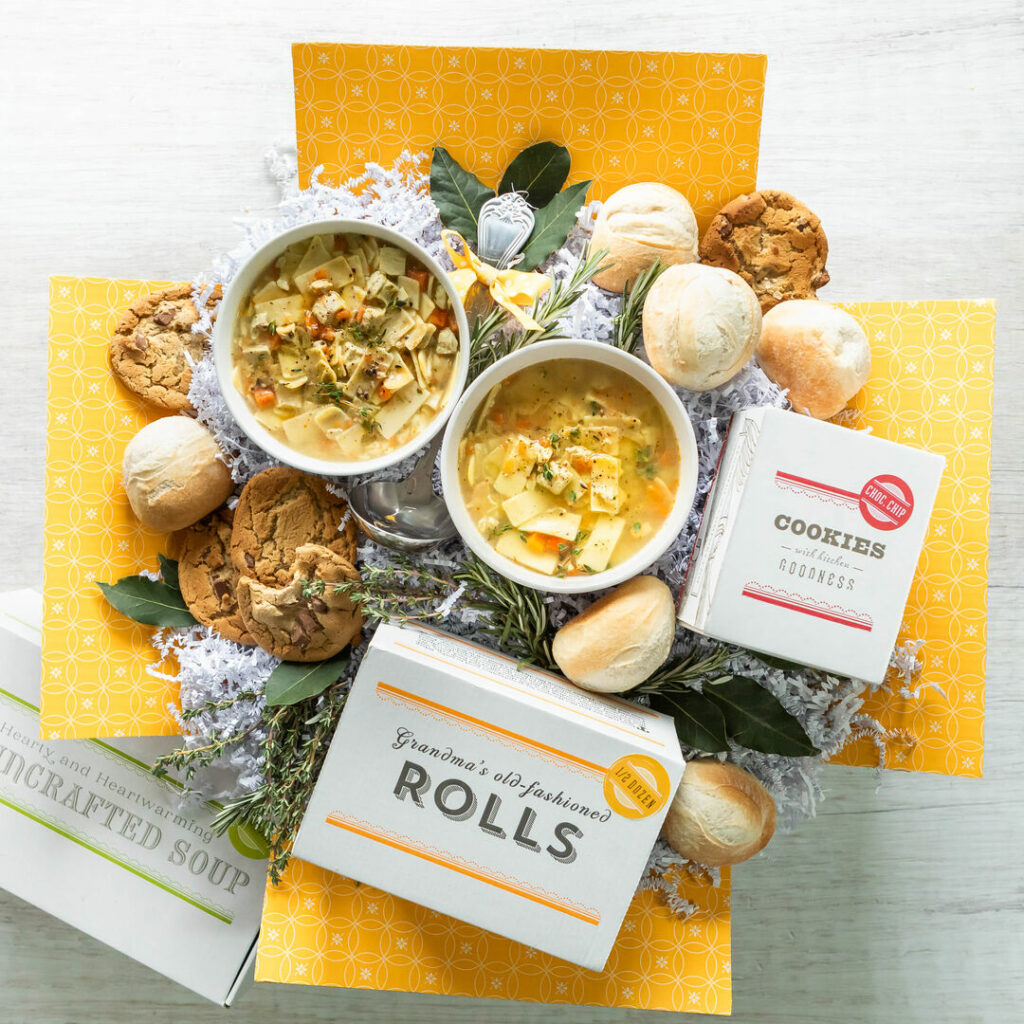 Mom always knew a bowl of soup would make you feel better. Treat someone to the same comforting treatment after surgery! After all, many patients recovering from surgery aren't up for cooking. (And we bet several aren't at their mom's house, either.) Save them the trouble and send our classic Get Well care package full of homestyle soup, rolls, cookies—and love. They'll be able to enjoy a meal made from scratch without having to spend time in the kitchen.
2. Extra Cookies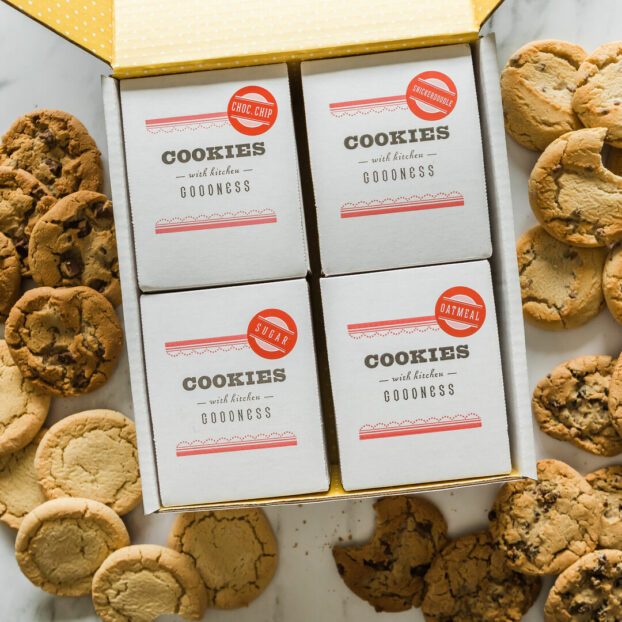 Just because a loved one is recovering from surgery doesn't mean their sweet tooth will go away. Show them that you care by adding a generous helping of perfectly sweet cookies to your after-surgery gourmet gift baskets. Choose a single flavor or add a variety to create a delicious and personalized gift.
3. Lots of Tea
Staying hydrated is important when recovering from surgery. But, drinking plain water can get boring fast. Help your friends and family stay hydrated by sending them flavorful teas to spice things up. This selection from Art of Tea offers a variety of flavors that are sure to delight the senses.
4. Fresh Honey
Nothing makes tea taste better and feel more soothing than fresh honey. Any honey is better than none, but your loved ones will definitely appreciate something extra special, like raw wildflower honey, blackberry honey, or orange blossom honey. Find one that comes with a little dipper so your loved one can easily drizzle it on anything they want, whether they're adding it to tea or a thick slice of toast.
5. A Cozy Throw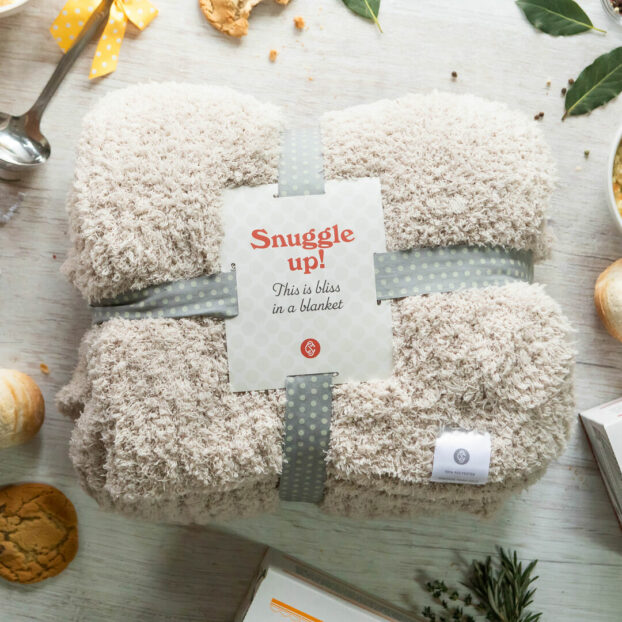 When someone's not feeling their best, it can at least feel better to curl up under cozy, soft blanket with a favorite pillow. Help your friends and family do just that while they recover by including a cozy comfort throw in your after-surgery care package.
6. Meals for the Family
The last thing your friend or loved one wants to worry about when they're recovering from surgery is having to cook meals for the entire family. Spare them the hassle by sending a gift basket with everything they need to have an easy dinner for everyone at home, like Spoonful of Comfort's Feed the Fam package. The handcrafted soups, rolls, and cookies will leave everyone feeling better.
7. Moisturizer
Dry skin can be itchy, uncomfortable, and even painful, which is even worse when you're recovering from surgery and dealing with physical discomfort from an injury. Add some super-moisturizing hand cream to the after-surgery gourmet gift baskets you send out. Beekman 1802 moisturizer is free of chemicals, fragrances, and other drying additives, so your loved one's skin will look and feel great.
8. Lip Balm
Chapped lips can be just as annoying as dry skin. Add a few lip balms to your after-surgery care package. Choose from your personal favorites or keep it natural with a hyper-hydrating goat milk lip balm.
9. Soothing Candles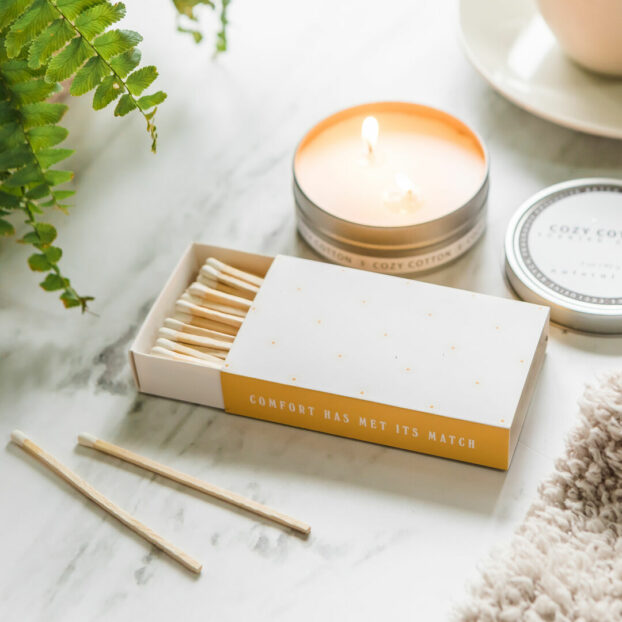 Aromatherapy can help your loved one feel more relaxed and can make their recovery more enjoyable. Consider including soothing candles with light, fresh scents to help them relax. You can also include essential oils and a diffuser to let them enjoy a different scent when lighting a candle might not be possible.
10. A Heating Pack
Muscle aches and tension can make recovering from any surgery feel harder. Though electric heating pads can help, they're not the coziest thing to include in your post-surgery gifts for her or him. Instead, add a warm, fuzzy hot water bottle that your loved one can cuddle up with.
11. Bedside Bell
Make asking for help a little more fun for everyone involved. A bedside bell is just the thing to ring when your recovering patient needs some assistance. They'll feel better (and feel like royalty, to boot)
12. A Special Spoon
If you're gifting a delicious soup get well care package after surgery, send the ultimate accessory to enjoy it! Our get well-soon spoon makes every recovery a bit more fun.
13. Entertainment Options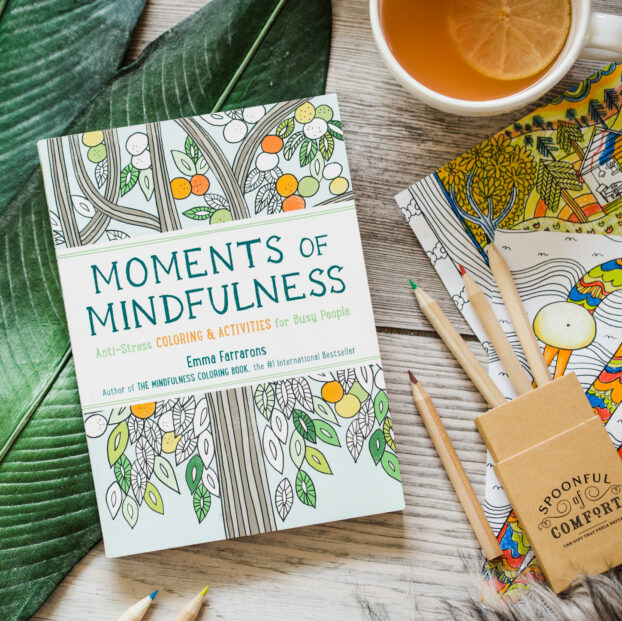 Recovering from surgery often means life gets disrupted, and the activities people are able to enjoy normally may not be possible until they're fully recovered. As part of your after-surgery care package for your friends and family, make sure to include entertaining gifts. Coloring books, novels, card games, and board games all make great choices.
14. Cozy Socks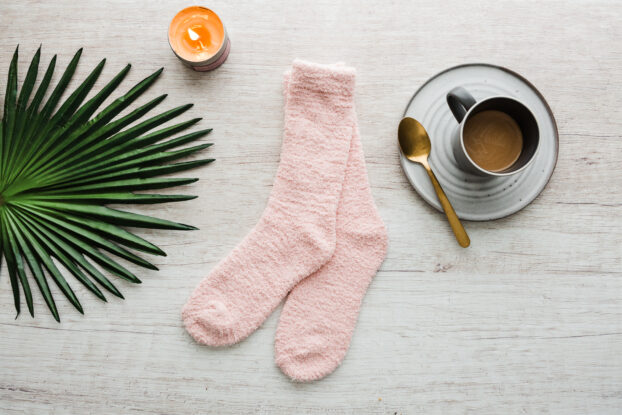 Surgery is uncomfortable enough. Make recovery feel a little bit better. Give the gift of some super-cozy socks that will keep their feet warm in the hospital or at home.
15. Something to Inspire Them
During recovery from surgery, it's normal to feel a bit down. Friends or family may be unable to be part of the hustle and bustle of daily life. Add a few inspiring gifts to make their days a bit brighter. Add socks with positive messages or decorative wall hangings that they can look at to keep their spirits up.
16. A Smudge Kit
Sending your friends and family an herbal smudge kit in their after-surgery gourmet gift baskets is a great way to promote a more positive mental outlook. The sage smells great. It's also believed to help remove negative energies from a living space.
17. A Subscription to a New Streaming Service
Staying entertained doesn't have to be a solitary activity. Add a subscription to a new streaming service that your friends and family can enjoy together. You can even host a watch party for your loved one's favorite show and invite a group over to watch. Your loved one will enjoy their time and all without having to leave the comfort of home.
18. Crunchy Snacks
Soups and feel-good foods are great, but even the tastiest food still needs some spicing up now and then. Send gourmet cheesy popcorn, your friend's favorite roasted nuts, or even crunchy cheese bites for a savory snack.
19. Cozy Snacks
If your loved one feels chilled or down, help them warm up with cozy snacks like homestyle chocolate chip cookies and some gourmet hot cocoa mix that tastes like home. It's the perfect addition to your post-surgery gifts for her or him as they're easy to share with any kids that might otherwise get a bit too energetic for their parents to fully recover.
20. Chocolate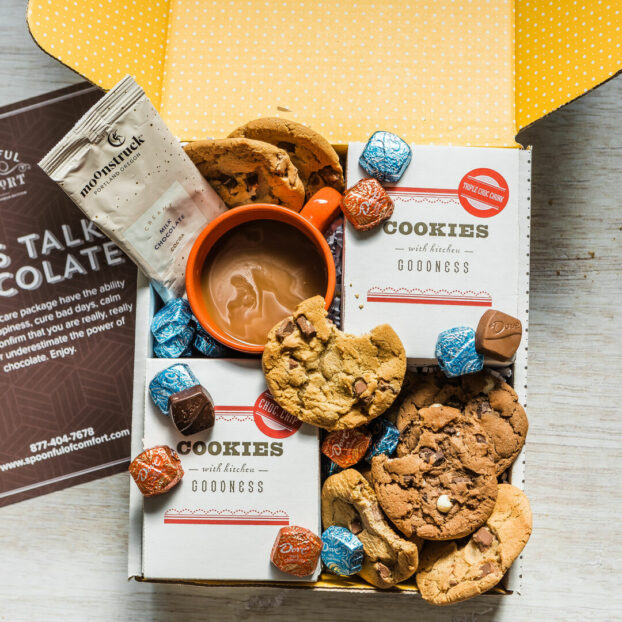 Nothing says you hope someone gets better soon like a gift of assorted chocolates. We've created our own decadent gift box, complete with hot cocoa, two varieties of chocolate cookies, and more chocolate served straight up. You can always go for the tradition, too, like fancy Belgian truffles or Ghirardelli chocolate squares.
21. A Complete TLC Package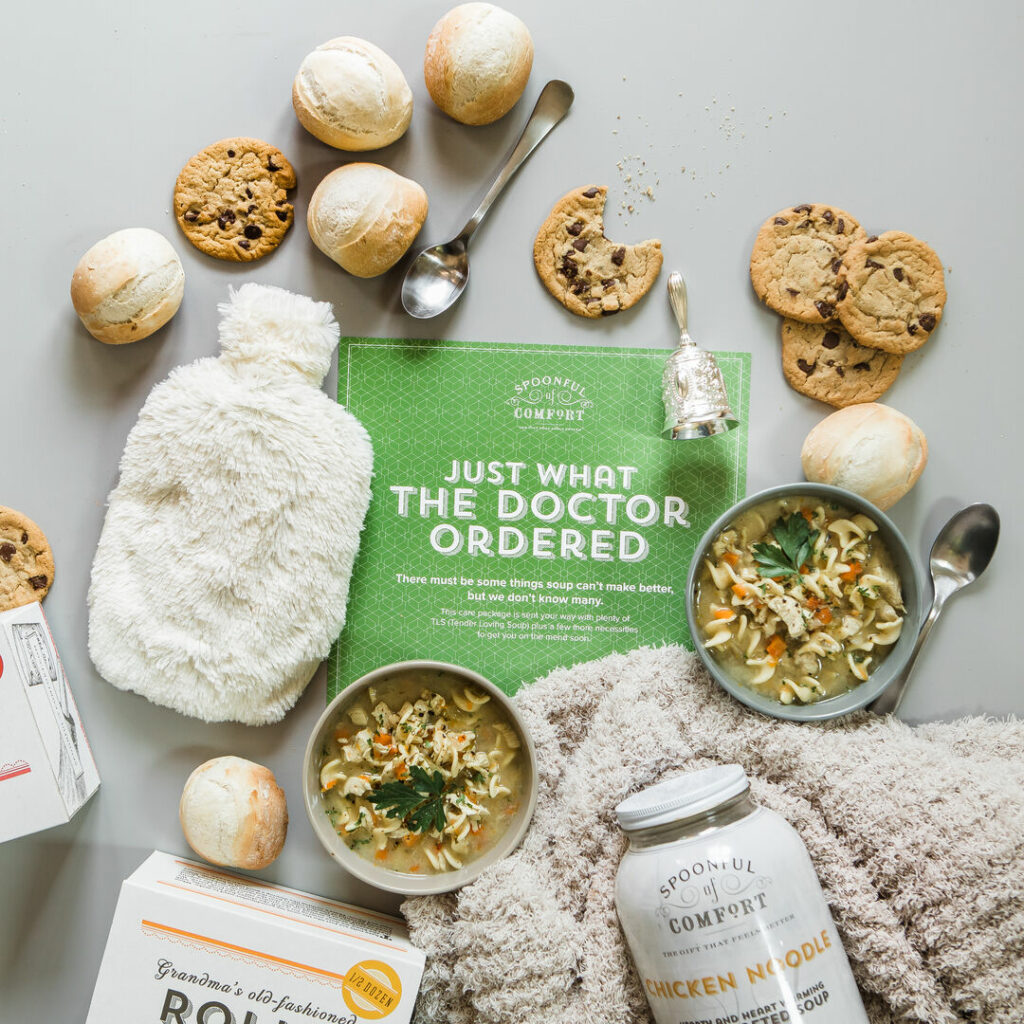 If you don't want to stress about compiling different get well gift basket ideas after surgery, look for a Total TCL gift basket that has a bit of everything. Homestyle soup and cookies paired with rolls, a cozy blanket, a cuddly hot water bottle, and a bedside bell will give your loved one everything they need to feel better fast.
22. A Gift Card They'll Actually Use
Going for a gift card is a feel-good gift your recovering friend can look forward to. During recovery, this might be a gift card to a favorite take-out restaurant or a to a service like Audible. Motivate someone to enjoy better days after recovery with gift cards to golf, dine out, or enjoy local (or even far-away!) attractions.
23. Decorations to Make Their Room Feel Bright
Decorations can brighten up and lift spirits in any space. Whether it's new curtains or colored pillows, or even a soft new rug, your loved one will appreciate the effort you take to make their hospital room, living room, or bedroom at home feel like a more comfortable and relaxing place to recover.
24. High-Quality Headphones
Headphones make listening to music and watching movies on mobile devices easier, especially when the rest of the household is loud and rambunctious. Gift a quality pair of headphones to your friend or loved one as part of their after-surgery care package.
25. Your Help Around the House
Some of the best get well gift basket ideas after surgery aren't physical items at all. Instead, they're offers of your help around the house. Ask your friend or family member if they need anything done. Pick up groceries, do their laundry, or get the kids out of the house so they can have a few minutes to rest.
Create the Best Get Well Care Package for After Surgery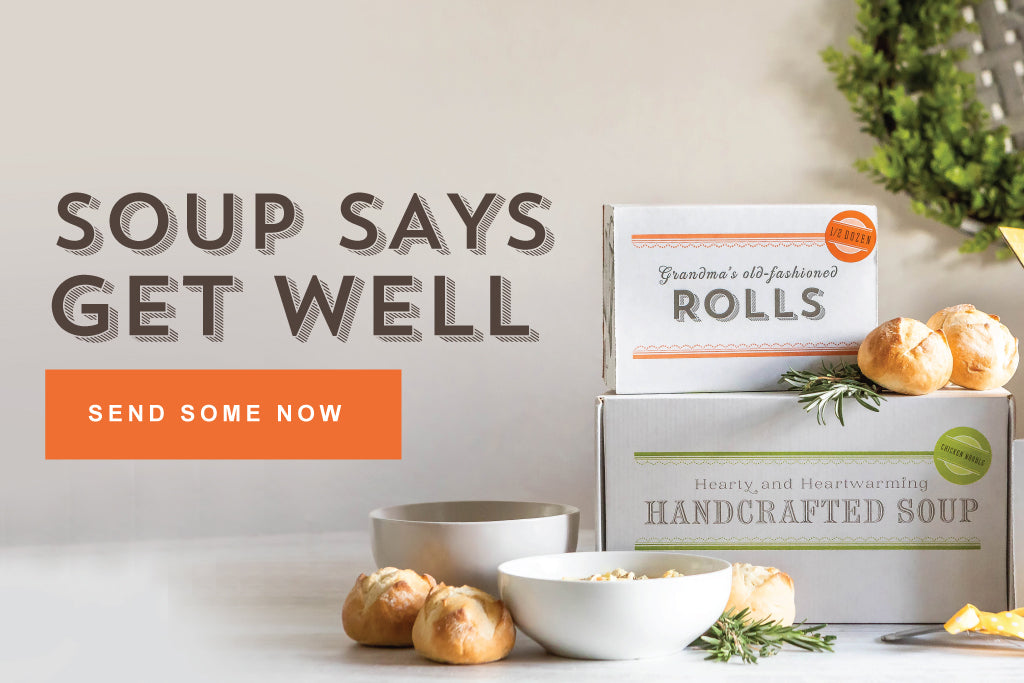 If you've been trying to find great get-well gift basket ideas for after surgery, we hope these options will get those wheels turning! Build your own care package or let Spoonful of Comfort help with our carefully created care gift baskets. Send a comforting gourmet soup and cookie get-well gourmet food gift package to your friends and family today. You'll be able to show your loved ones how much you care and put a smile on their face in the process!

You are reading a post from our Get Well Gifts Guide. Read on for more great ideas to help those you love (including yourself!) get well soon.


Get Well Gift Ideas



Get Well Food & Flix




Get Well - For the Hospital



How to Wish Them Well