The 22 Best Christmas Gifts for Grandparents
Christmas Gifts for Grandparents
"I don't need anything this year." We've heard it too—a grandparent's go-to excuse during the Christmas season. But we know the truth as well as you do. Grandparents deserve all the love and kindness in the world. So where to begin?
While you may think they're hard to shop for, grandparents first and foremost love hearing from you—so you can't go TOO wrong with any idea. But we'll get you started. How about 23 of the best Christmas gifts for grandparents.
Gifts for Grandparents from Toddlers and Kids
Little kids and toddlers may not have allowances yet, but they sure can come up with the most priceless gifts! With a little help from you, the young ones can make a thoughtful and creative Christmas gift for grandparents.
Handprint Apron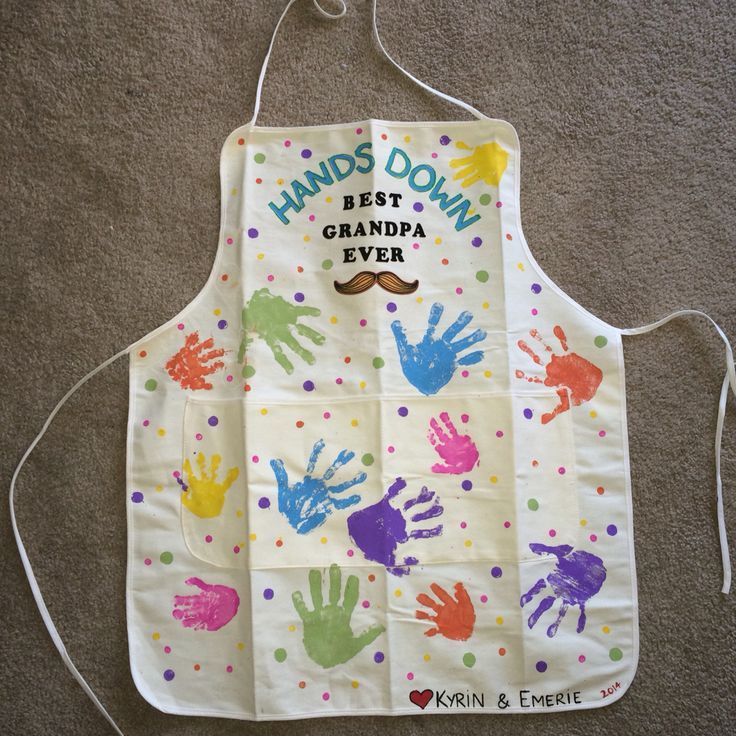 Source: Pinterest
There's something quintessentially cute about hand-print arts and crafts. Buy an apron and some different colors of paint. Then, let your kids get a little messy by putting their hands in the paint and firmly placing them onto the apron. After letting the apron dry, your kids can write their names under their handprints. Grandmas and grandpas will be proud to wear something so endearing.
Christmas-themed Drawings
If you don't want to get paint all over your floor or table, bring out some crayons, colored pencils, and markers to have your kids draw something of their own imagination. Try to get them to draw something inspired by the Christmas season.
Your kids could even draw their favorite memory of their grandparents. Chances are, that masterpiece will live on their fridge or craft room wall for years to come.
Promise Coupons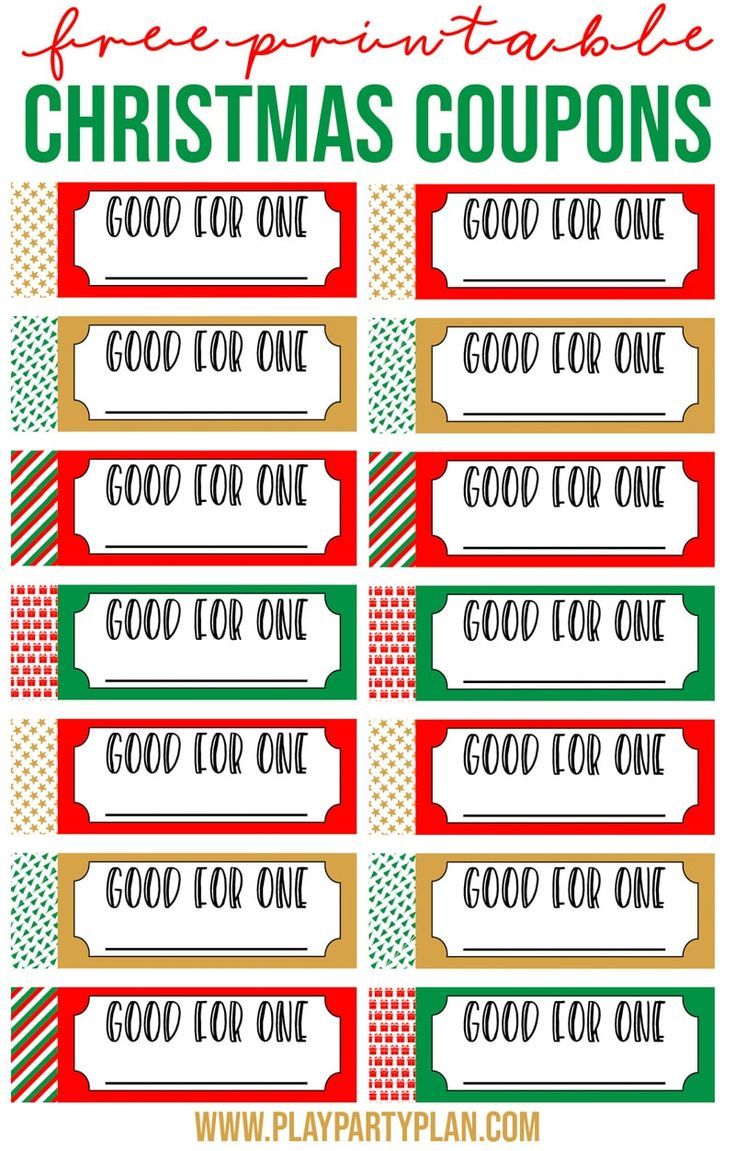 Kids and toddlers can promise to do certain things in the form of promise coupons. Their grandparents can then "redeem" these coupons whenever they want. The promise could be something as simple as giving grandma a hug, washing the dishes after dinner, or sitting down together to watch a movie.
You'll see some fancy and well-designed promise coupons online, but let the kids design them themselves! If the spelling gets too creative, you can provide the proper promise translation.
A Pressed Flower and Letter
Instead of a pricey bouquet that only lasts a week or so, have your child pick a flower from your garden or a nearby park. Lay it flat on a piece of blank paper and place another piece of paper on top. Lay some books on top to give it sustained pressure and weight.
After a couple of days, the flower will be dried and ready. Have your kid include this flower in a hand-written card, and they'll immediately become their grandparents' favorite grandchild.
Movie Night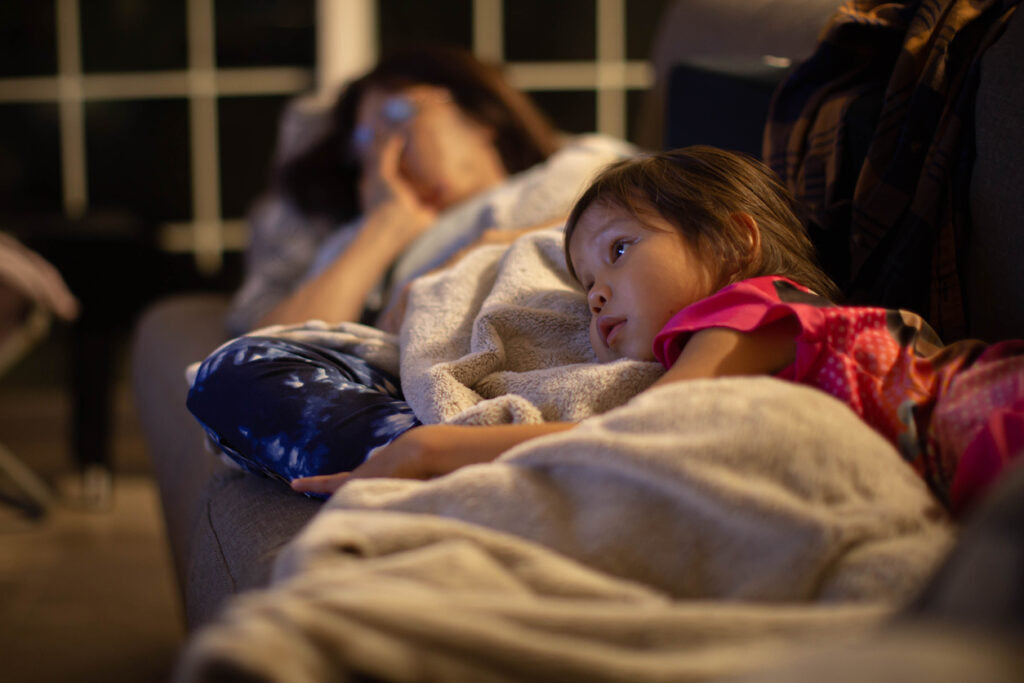 Instead of bringing cards or presents, kids can give their grandparents the gift of quality time. Have them organize a movie night. Either they can pick the movie, or they can leave that up to grandma and grandpa. They'll prepare the popcorn and the drinks. It's the perfect recipe for a fun-filled evening.
Homemade Cookies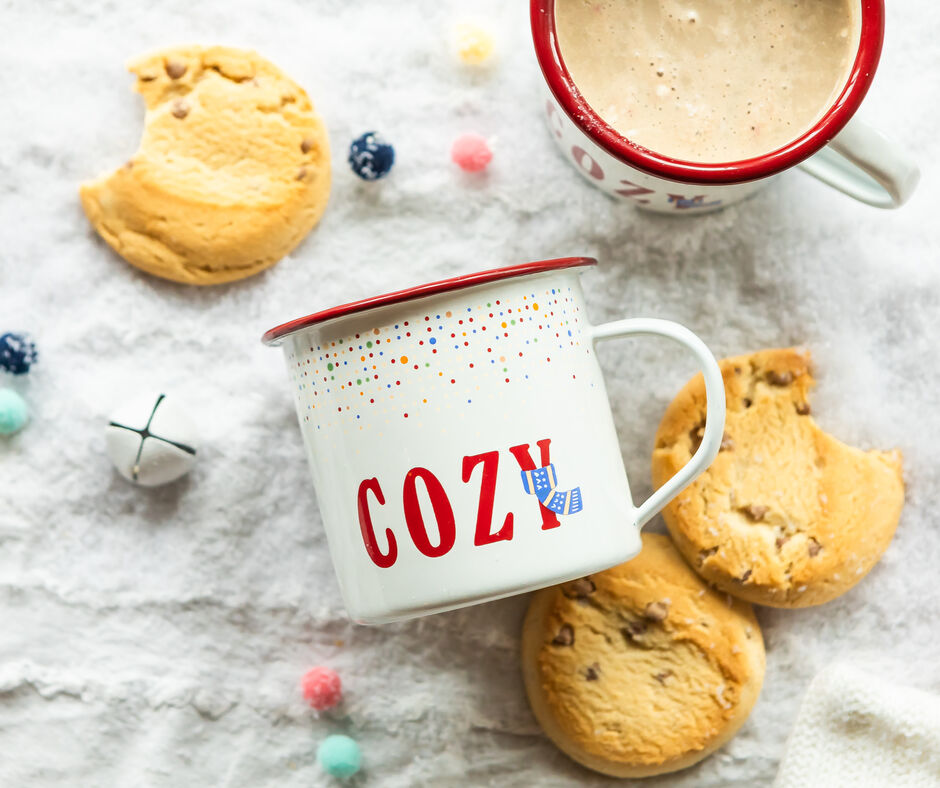 Well, your kids may not be old enough to bake cookies by themselves. If they are, that's great. But if they're still young, you'll probably do most of the legwork with this gift. Regardless, this can still be a fun activity to work together with your kids, so they can give something to their grandparents this Christmas.
Gifts for Grandparents from Adults
What do your grandparents love to do? Take some time to ask about how they spend their day—or even what they used to do before they had kids and grandkids. The answers might surprise you! Give them a hobby item, or inspire them to try something new.
Stand Mixer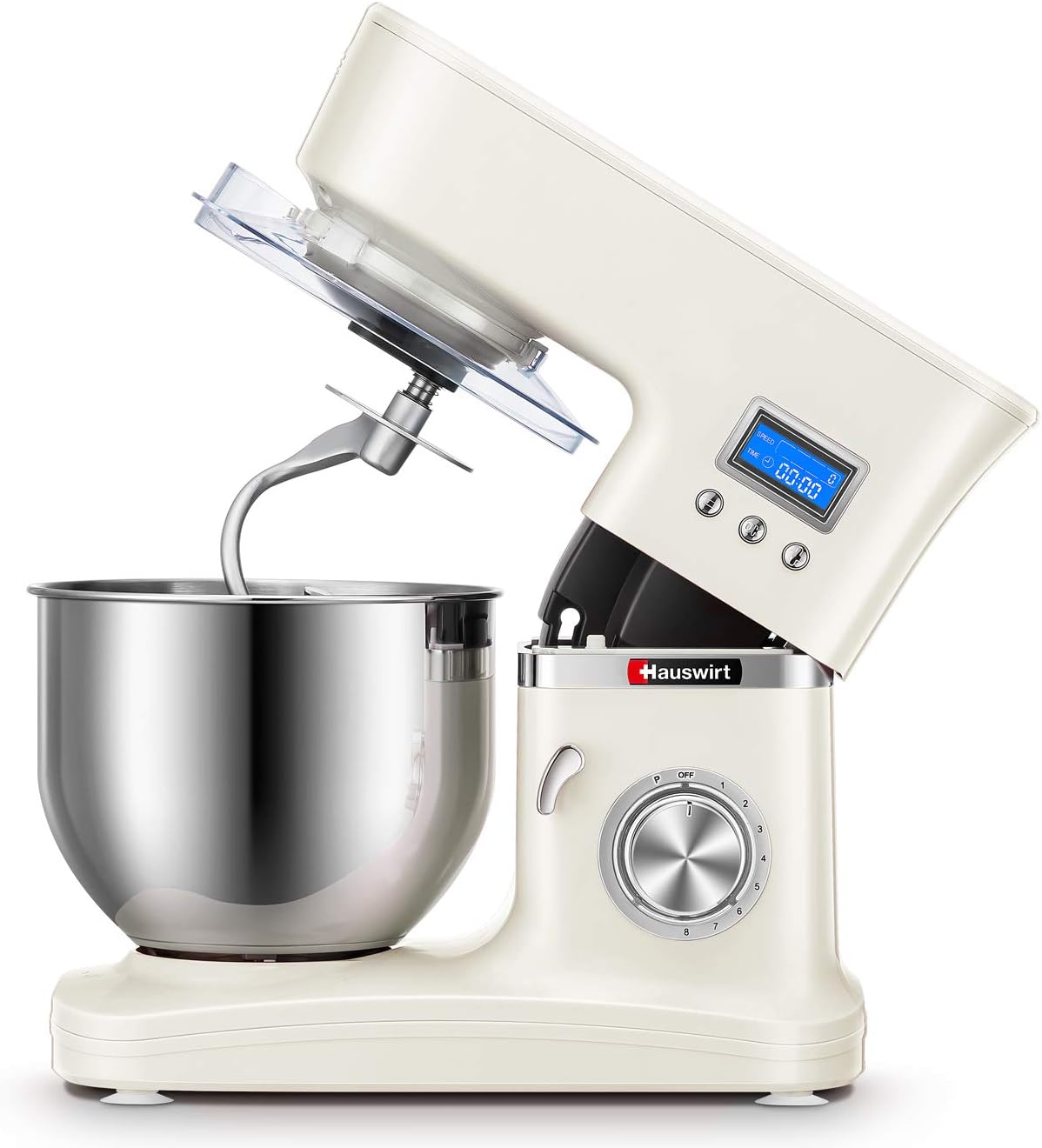 A kitchen staple for serious cooks and bakers, a stand mixer is a fantastic option (or upgrade) for gourmet grandparents. Suddenly, it's a breeze to make homemade bread dough, pasta, or (of course) Grandma's famous cookies.
Amazon Kindle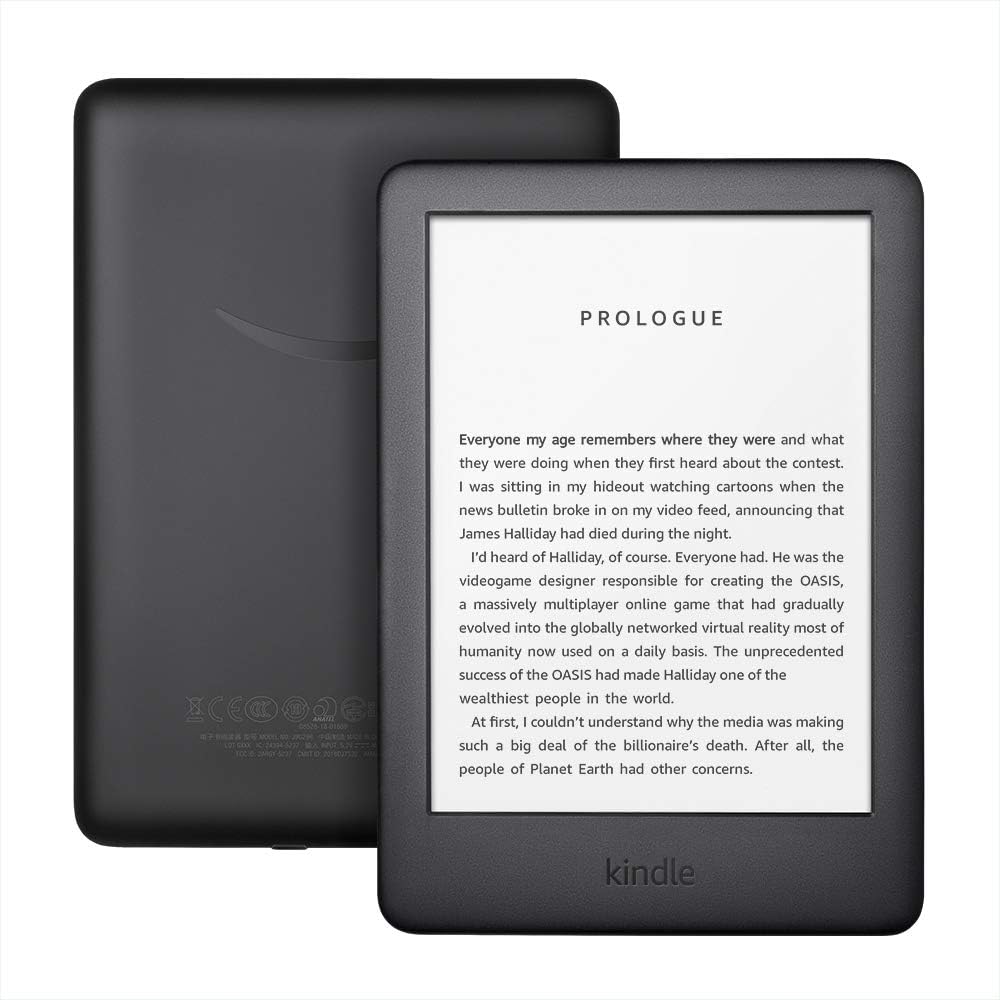 Amazon Kindles give your grandparents access to millions of books without making any trips to the library or bookstores. For those grandparents who can never seem to put their book down, an Amazon Kindle is a more convenient way for them to read wherever they are, whether it's in their chair, at the park, or on the patio.
Classy Tea Towels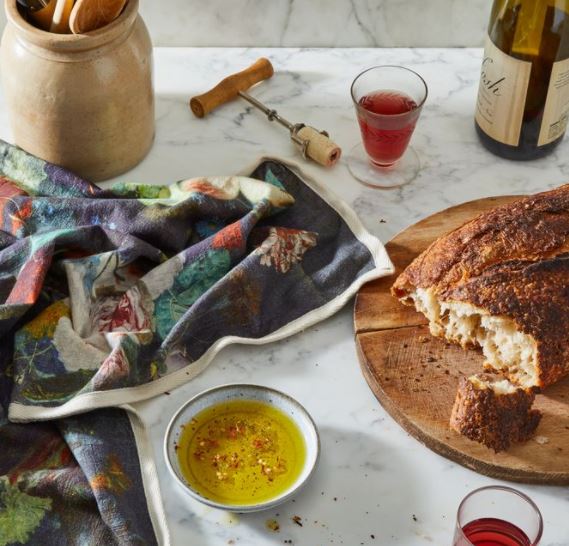 Tea towels are perfect for wrapping up homemade bread, drying hands, wiping down spills, or just hanging on a hook for some added color to the kitchen.
Amazon Echo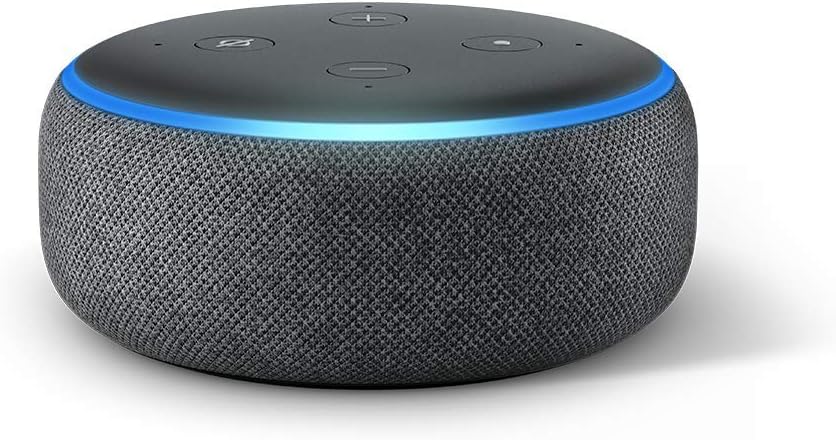 Getting your grandparents a virtual assistant with Amazon Echo devices can help them keep track of their daily plans, let them set alarms and timers, and give them updates on the news and the weather. If you have an Amazon Echo at your home, you can even drop in and call each other periodically.
Holiday Hygge Soup Package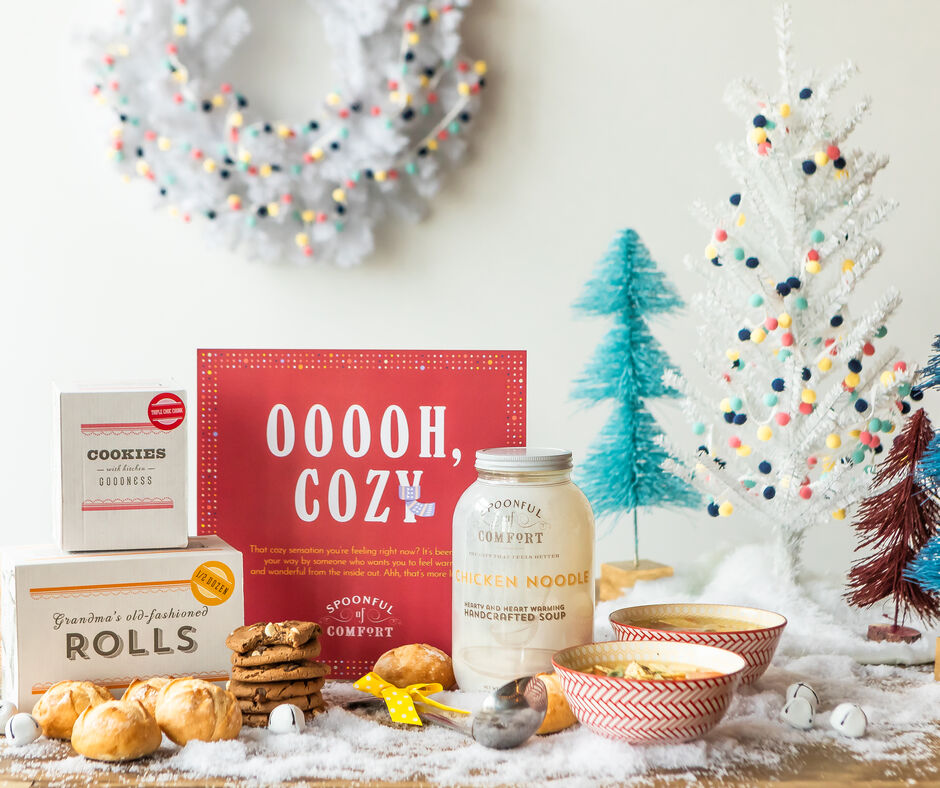 And here's our favorite gift, plus a new word that might even stump your grandparents. Our Holiday Hygge Soup Package comes with everything warm, cozy, and comforting. That's what hygge—the Danish word for a feeling of contentment—is all about. This care package comes with your choice of soup, six delicious dinner rolls, six cookies, and a personalized note card so you can share something personal. It's a wonderful way to spread some holiday charm and feel of coziness with your beloved grandparents.
DIY Gifts for Grandparents
If you're on a budget, betch your grandparents would still be thrilled by a macaroni necklace. But here are a few new-fangled ideas for DIY Christmas presents for your grandparents.
Christmas Ornaments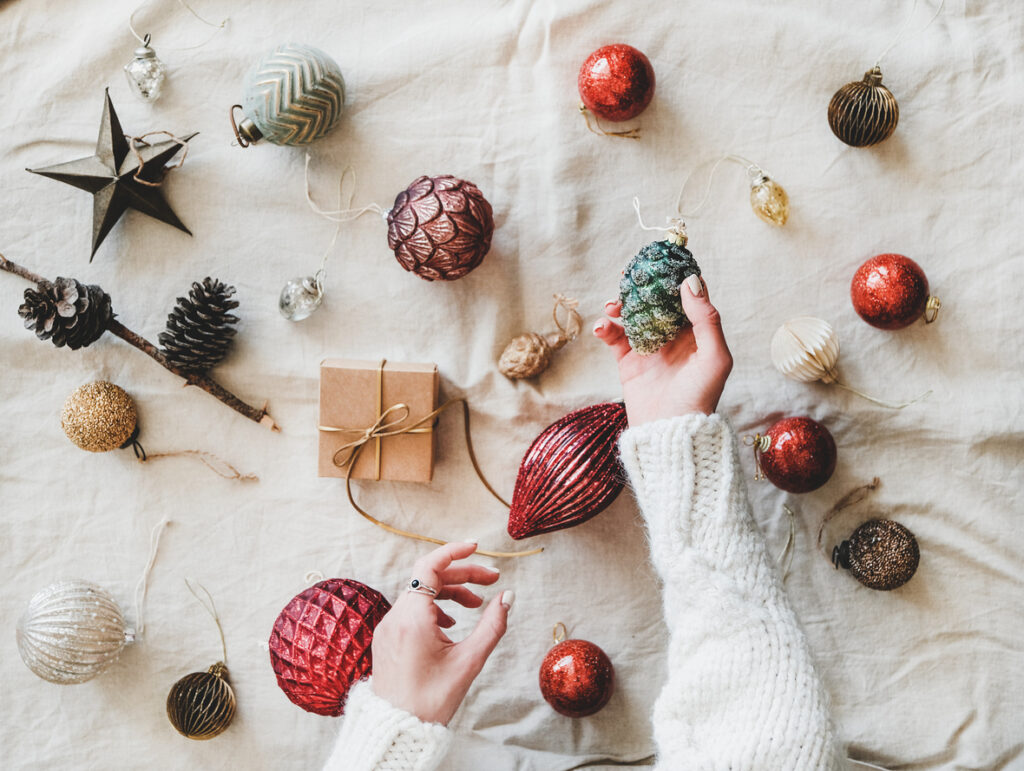 When you create a unique ornament for your grandparents, they'll be reminded of you every year they put it on the tree. Feel free to get however fancy you want. This could just be a glittery pinecone, a painted-on ornament, a picture of you, and anything else you can imagine.
Coffee Mugs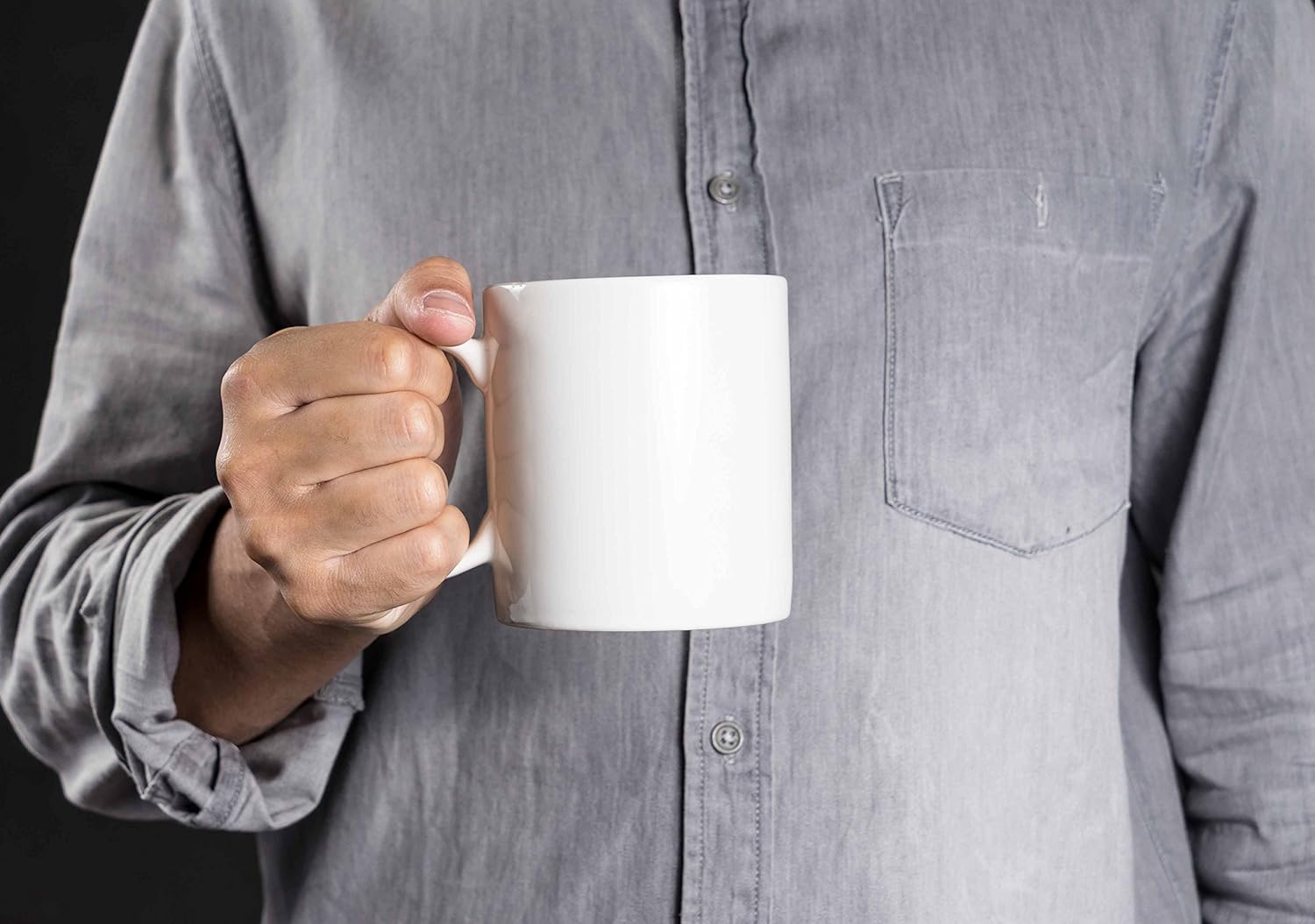 Unless you're already familiar with a ceramic wheel and making pottery, you'll probably have an easier time decorating a plain, ceramic coffee mug. Grab some paint and a brush, and go crazy with the design. You could make some simple polka-dots, stripes, or bring in some stencils to create more intricate designs.
Homemade Snow Globe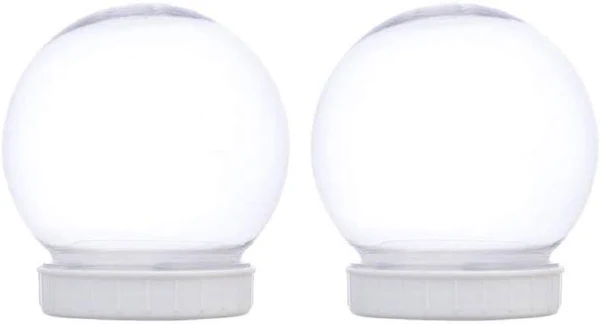 Source: Dollar Tree
This project may seem complicated at first, but we promise you it's not. You'll need a glass jar with a lid, water, glycerin, nail polish, glitter, and whatever you want to put in the snow globe. Your snow globe centerpiece could be a pinecone, some decorative twigs, or something made out of clay.
Take your snow globe decoration and glue it onto the underside of the jar's lid. Then coat it in nail polish, this will protect it from the snowglobe fluid and make it last longer. Let that cure for at least 48 hours. Then fill the jar almost to the top with water and add a few drops of glycerin and the glitter. Screw the lid with the decoration onto the jar, flip it upside down, and voila! You have a DIY snow globe.
Art
If you're a photographer, painter, sculptor, potter, or any kind of artist, your grandparents would love to own some of your work. Put it in a frame or with a placard, sign the art, and send them a note to go with it. They'll be so proud to have your work prominently displayed in their home.
Photo Cubes
Source: Shutterfly
With some wooden cubes, glue, and pictures of your adventures, you can create photo cubes. This is a fun alternative to the framed family picture, and your grandparents can arrange your photos however they want.
Bookmarks
Anytime your grandparents pick up their book, they'll be reminded by how much you care about them with a DIY bookmark. Get some cardstock paper, tassels, string, and anything else you might want to put on a bookmark.
Gifts for Grandparents Who Have Everything
Even if your grandparents have all the comforts life can offer, that doesn't mean they're impossible to shop for.
AncestryDNA Kit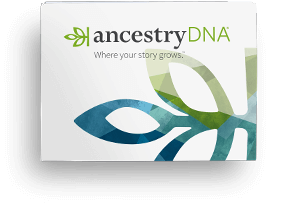 Chances are, your grandparents have shared at least a handful of stories about their upbringing and your family's origins. Now you can return the favor and help them learn about their family's past with an AncestryDNA Kit. Your grandparents will learn about their origins and ethnicity, and have access to DNA matches and historical and geographic insights about their ancestors.
Friendship Lamps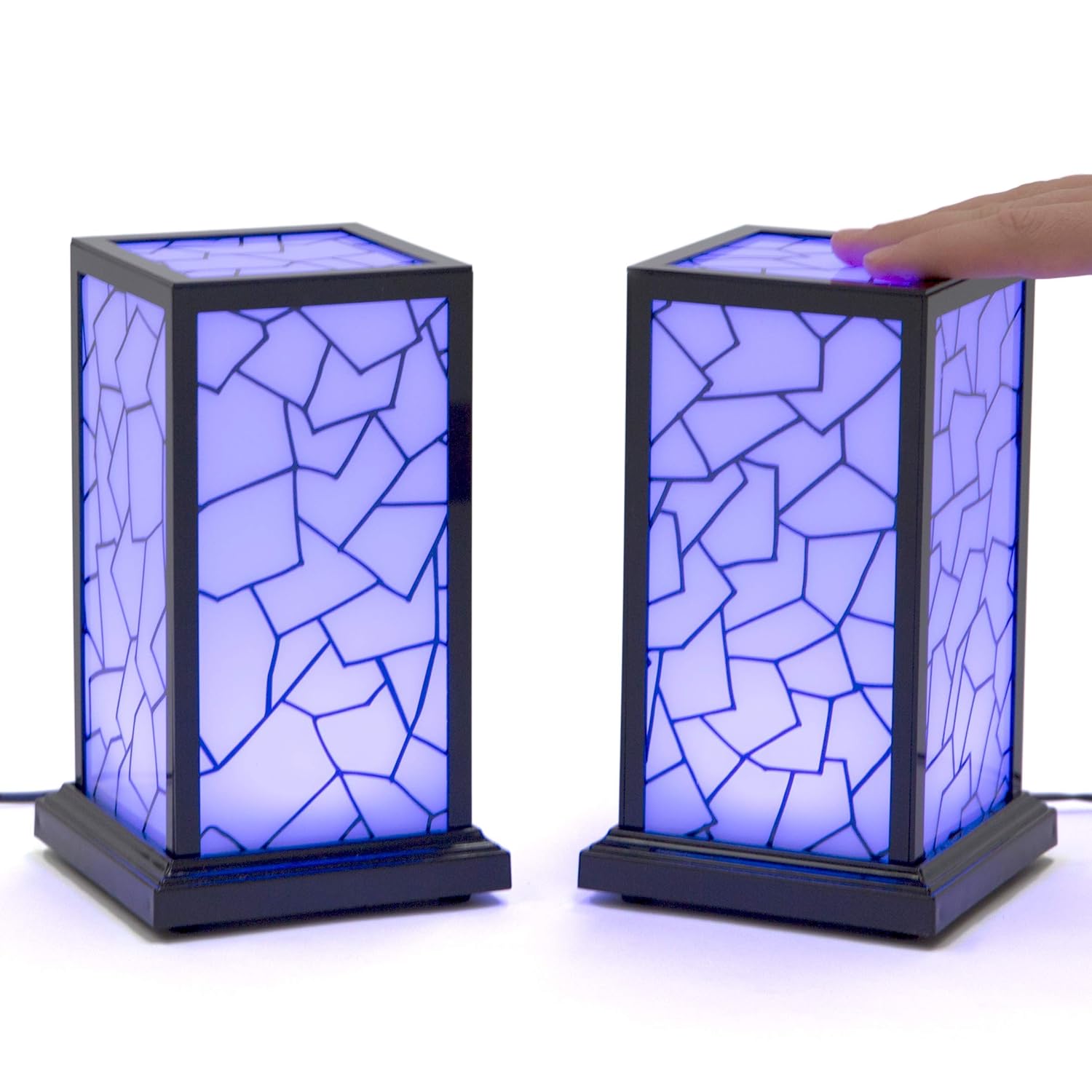 If you're wondering what to get grandma for Christmas this year, especially if she's always wondering about your business, friendship lamps are the way to go. Coming in sets of two, you can give one to your grandma while you hold on to the other.
Touch the lamp when you want to let your grandparents know you're thinking about them, and their lamp will start glowing a different color. They can touch their lamp when they think about you, too.
Cookbooks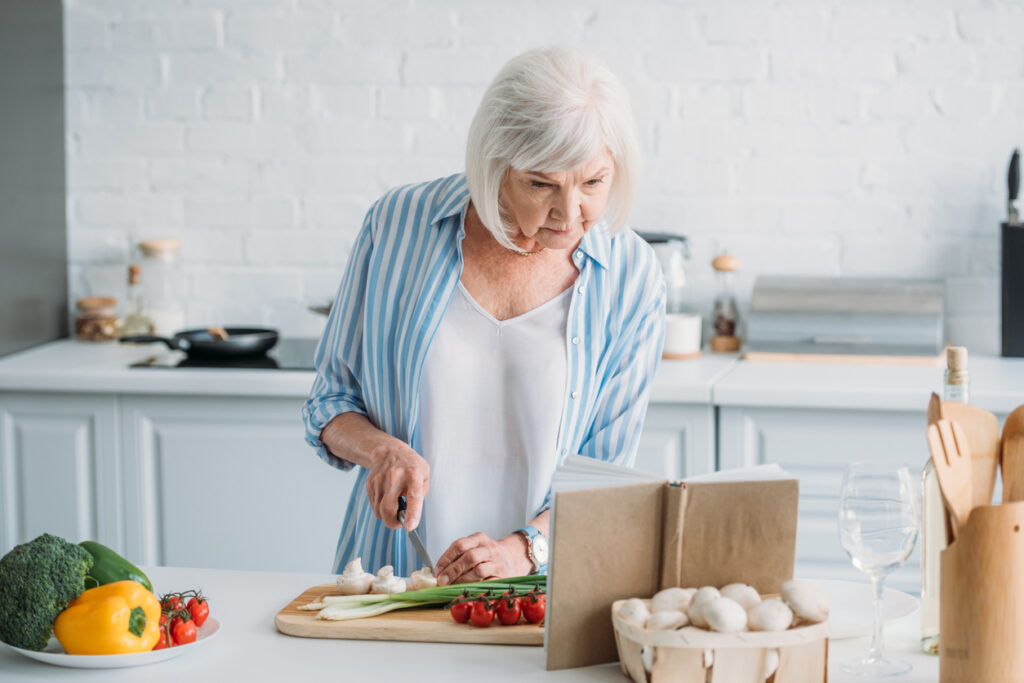 Whether it's to help them master a foreign cuisine or try something new, cookbooks are a simple gift that lets your grandparents develop their culinary talents. And if it's a cookbook you also have, mark some of your favorite recipes with Post-it Notes—they'll welcome the recommendations.
My Life Story - So Far
Some grandparents are avid journalers. Others would rather not think about it. But a My Life Story journal is a great way for grandparents to reflect on their life's memories. They'll go through prompts to talk about their early life, the friends they had in school, and first dates (among other life events). And as much as they'll enjoy reminiscing, it'll be equally valuable for you and your children to read.
Scratch-Off World Map
Maybe your grandparents were world travelers in their youth, but they don't have anything to show off their experiences. Give them a scratch-off world map. They can mark every U.S. state, Canadian province, and country they've been to in their lifetime. Who knows, it may even inspire them to make a few more trips.
Show Your Grandparents a Little Love This Christmas
These Christmas gifts for your grandparents are sure to be loved, especially because they're sent with your love.
It's hard to go wrong with any of Spoonful of Comfort's Christmas catalog options this year. Check out our collection and give the gift of soup and comfort for Christmas.
This article is part of our Holiday Gift Guide: