Build a Rainbow Party Platter (No Fancy Skills Needed!)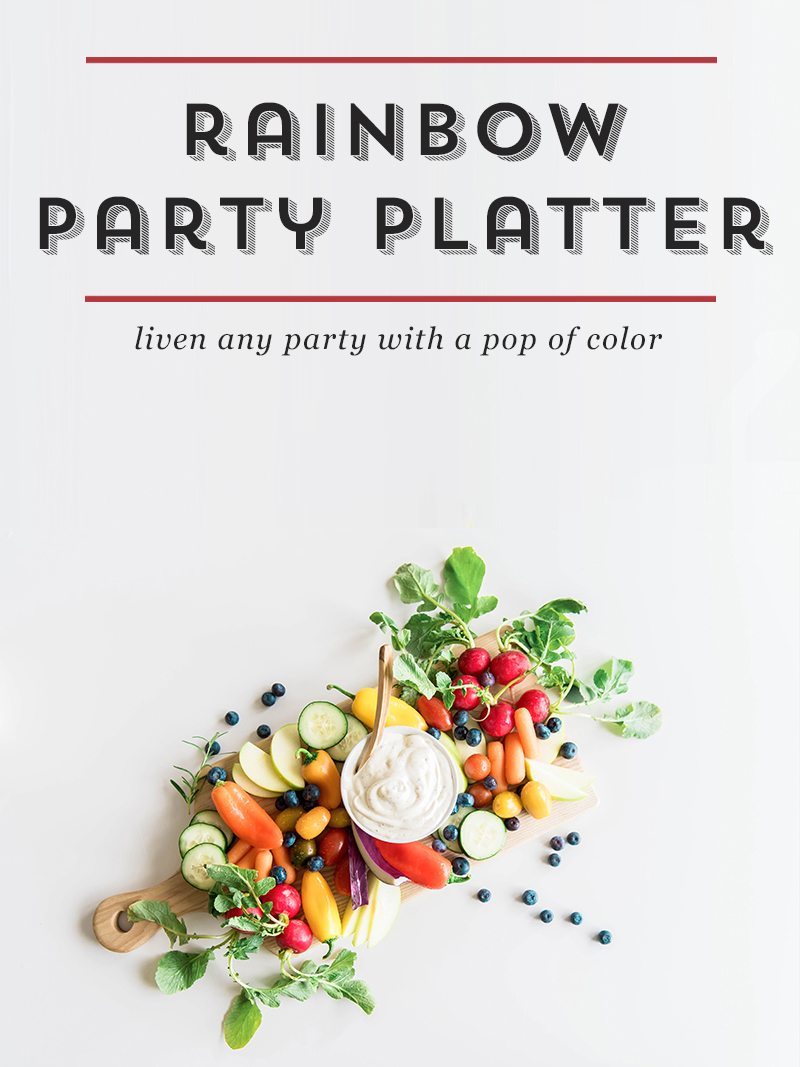 Part of the joy inherent in homemade gifting is giving someone you love something truly unique—something that brightens their day and reminds them that they are valued and appreciated.

While making something yourself is thoughtful, it doesn't need to be complicated. That's why we love this Rainbow Party platter—it's colorful and delicious but incredibly easy to make. Whether you're attending a summer barbecue or a St. Patrick's Day dinner, this party platter will thrill any hostess and keep hungry guests happy.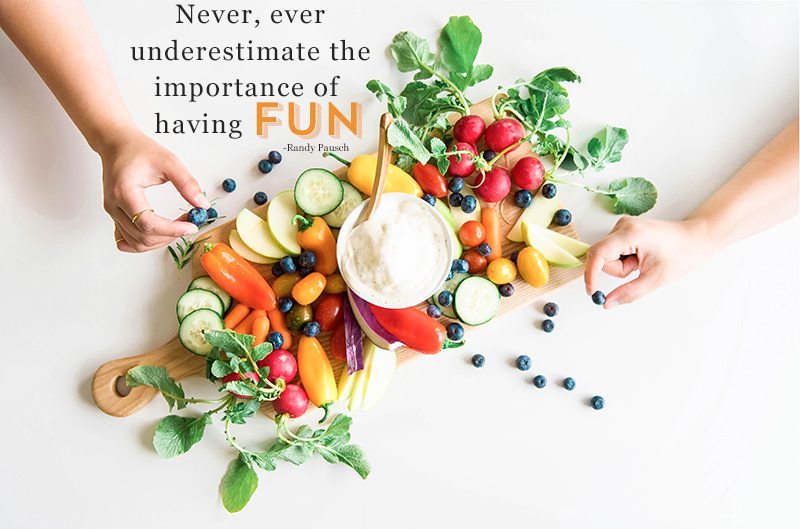 Build a Rainbow Party Platter
Shopping List
Skip the pre-made veggie tray and head to your local grocery store, it's time to transform these produce section staples into a show-stopping Rainbow Party Platter! Remember to follow the rainbow- look for fruits and veggies in a variety of colors and textures. To maximize the flavor profile of your platter, find seasonal foods that lend themselves well to being chopped and arranged as finger foods. Here's what we suggest. (By color, of course.)
RED: red peppers, radishes, red apples, heirloom cherry tomatoes
ORANGE: orange peppers, baby carrots
YELLOW: yellow peppers, heirloom cherry tomatoes
BLUE / INDIGO: blueberries
GREEN: green apples, cucumbers, celery
VIOLET: red cabbage, purple carrots, grapes, heirloom tomatoes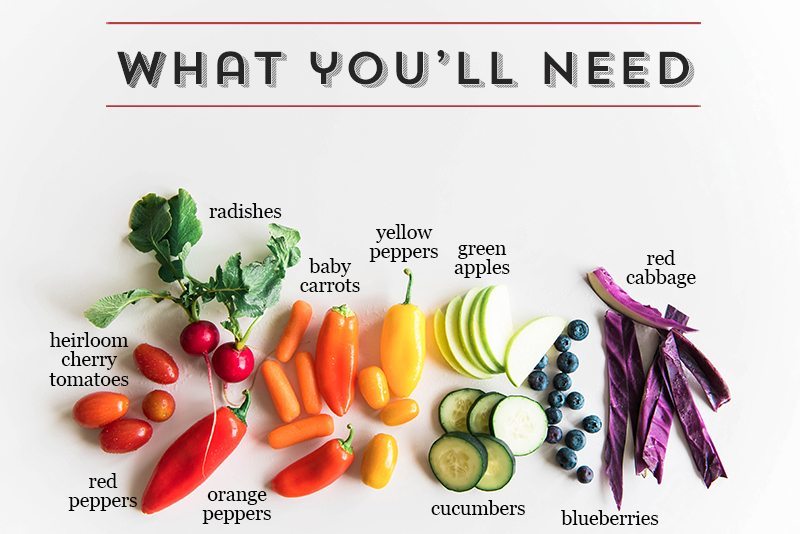 To Assemble
Chop larger fruits and veggies into bite-sized pieces and arrange on your cutting board, centered around the dip of your choice. You can pick up a veggie dip at the grocery store— places like Whole Foods and Trader Joe's offer a variety of yummy dips and spreads— but you can also make your own by following this simple recipe, just whisk the following ingredients together and keep cold until serving.

Homemade Ranch Veggie Dip
3/4 cup sour cream
3/4 cup mayonnaise
1 tablespoon lemon juice
1/2 teaspoon dried chives
1/2 teaspoon parsley
1/2 teaspoon garlic powder
1/4 teaspoon dill weed
1/4 teaspoon onion powder
1/8 teaspoon salt
1/8 teaspoon pepper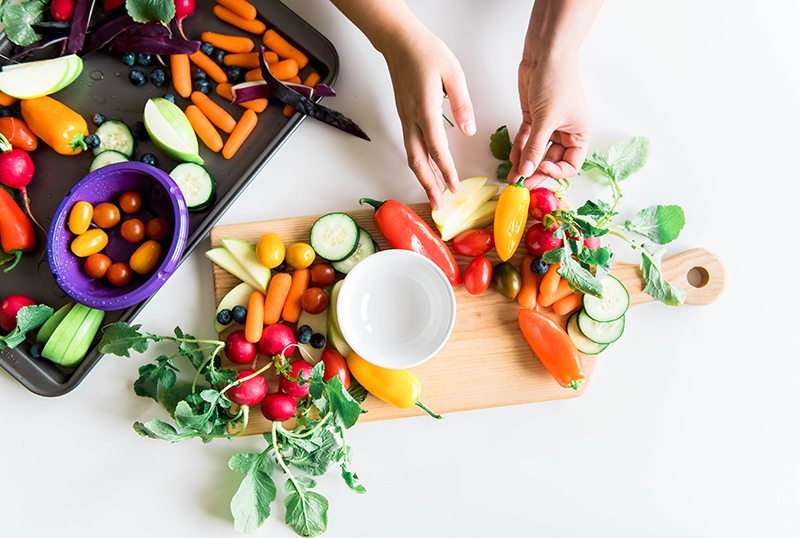 Can't make the party?
You can send your friend or family member dinner to celebrate a big accomplishment or happy life event even if you can't be there in person. We don't know a party-planning hostess who wouldn't appreciate a good meal after a successful party, so check out our Soups and Sentiments care packages and spend some time choosing between our Chicken Noodle or Tomato Basil soup, deciding on a cookie, (we're especially proud of our snickerdoodles,) and know that both will arrive with fresh rolls and beautiful packaging
Share with Someone You Love
We love when great ideas get shared. If this post inspires you to build your own Rainbow Party Platter, we'd love to see it! Snap a photo and tag us on Instagram @spoonfulofcomfort #spoonfulofcomfort