19 Christmas Gift Ideas for Families to Inspire Togetherness This Year
Gift Ideas for Families
This Christmas season, we're all about spreading the spirit of hygge, the Danish concept of cozy, comfortable living and togetherness. It hones in on the small and simple things that bring happiness. So when you're getting gifts for other families this year, share the hygge with presents that mean quality, cozy time together.
To help you on this quest, we've come up with 20 Christmas gift ideas for families.
Families with Toddlers
Family nights with toddlers are all about energy! These gifts help keep little kids' attention while letting everyone join in the fun in their own way. Put to work on a snowy winter day, and you've sent someone hygge at home.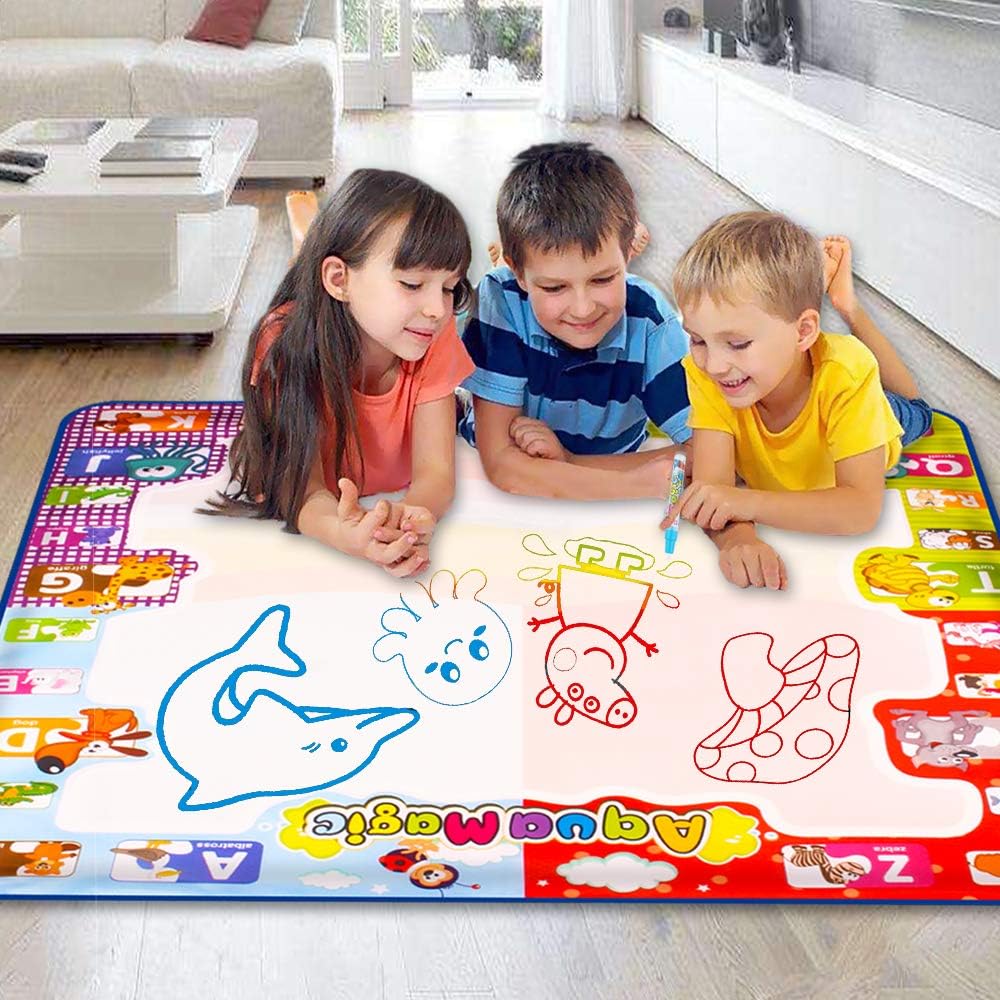 This reusable drawing mat is perfect for tots who love to draw and parents who are tired of cleaning crayon marks off the wall. Kids will have plenty of space to express their creativity or practice their lettering on this 30 inch by 30-inch canvas. And the polyester material means parents will have an easy time cleaning it off for the next art session. The drawing mat also comes with four washable colored pens.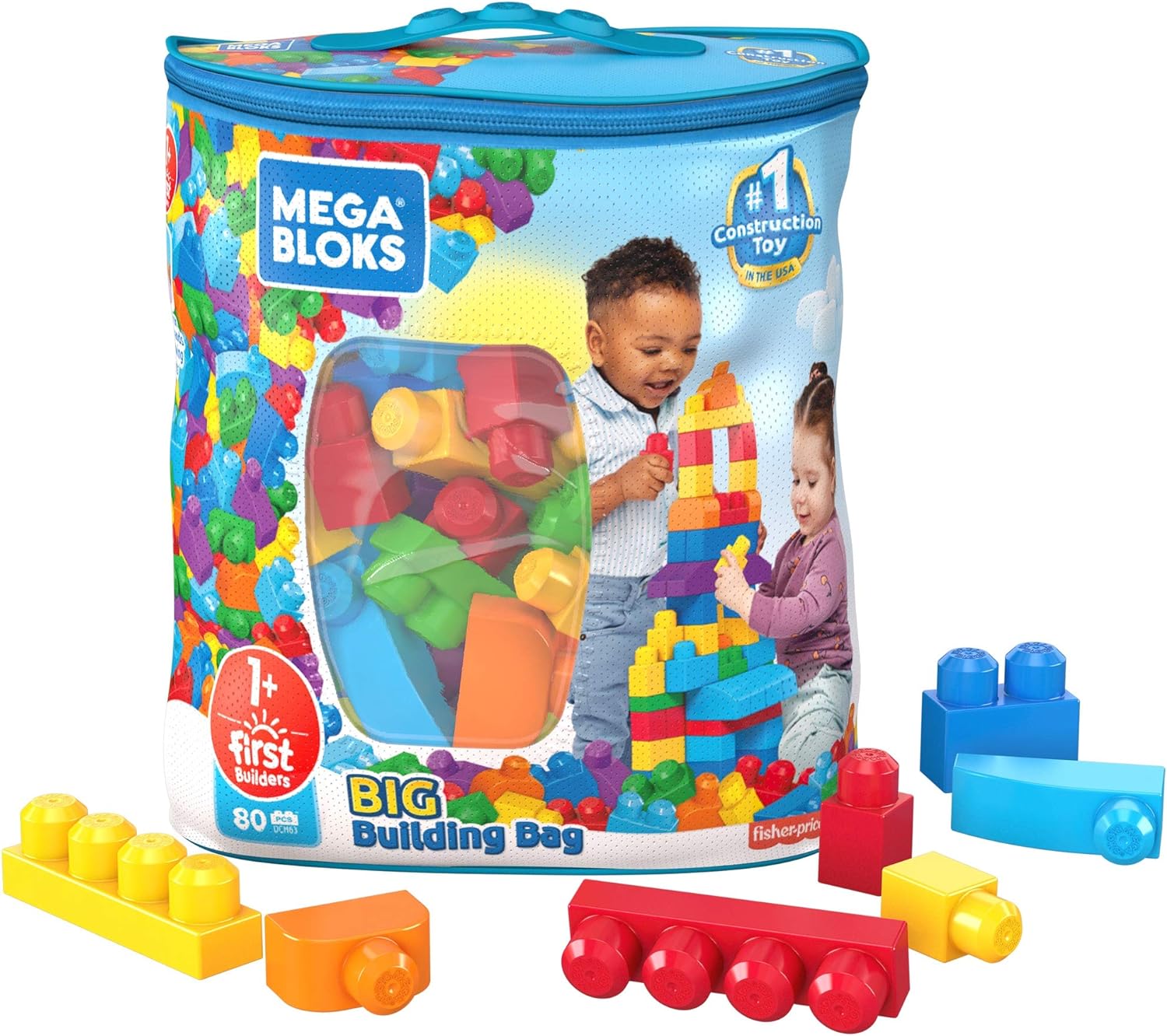 Mega Bloks are another great toy for toddlers to express their creativity. The chunky style of the blocks makes them great for kids with small hands. Plus, they won't be a hazard to a parent's feet when left on the ground (like Lego bricks). This Mega Bloks set comes with 80 pieces so kids and adults can create architectural masterpieces together. And when you're done, you can easily pack it all up in the storage bag it comes with.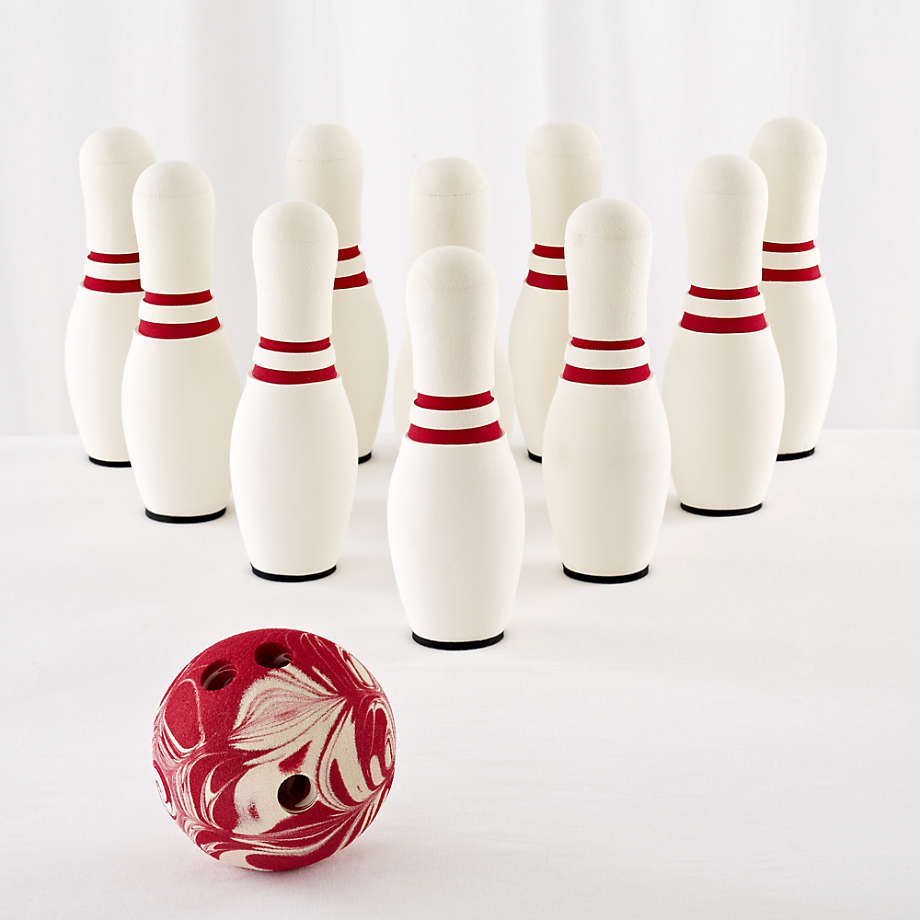 For tiny aspiring athletes or even just toddlers with a destructive side, this indoor bowling set offers a fun and challenging exercise. It's made of natural rubber, so the family won't have to worry about their little ones getting hurt or making any scratch marks on the floor. And even if it's built for smaller people, adults can have tons of fun with this either inside or as a lawn game during their next barbecue.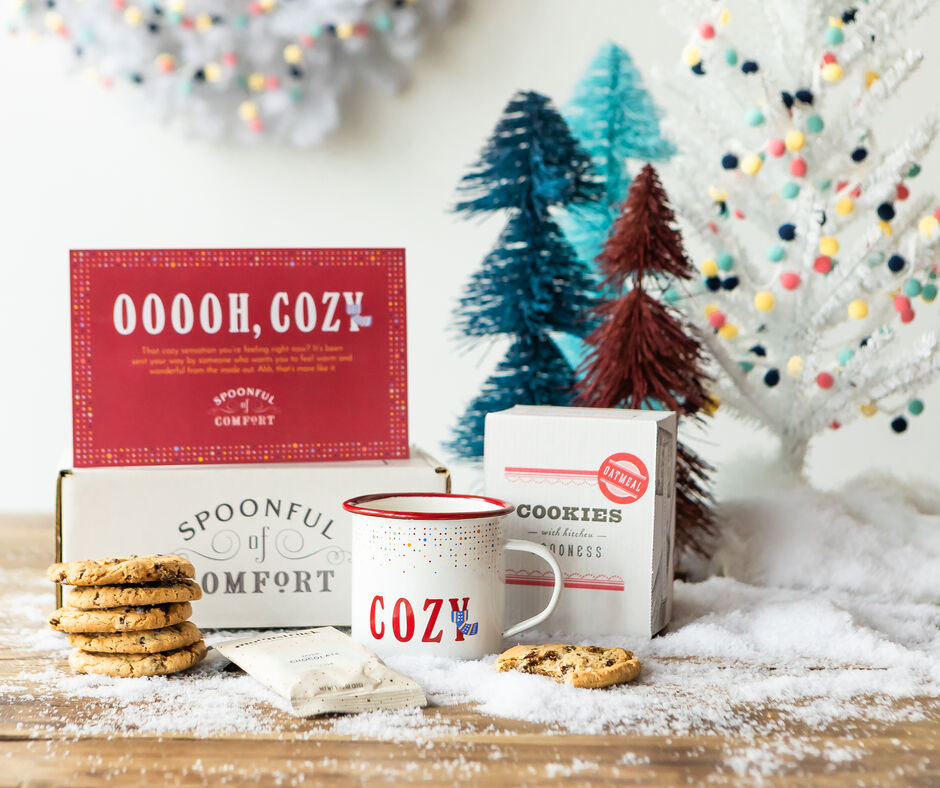 If you're looking for some family Christmas gift basket ideas, toddlers and parents will love this sweet treat for the holidays. The Cookies and Cocoa care package comes with six cookies and a gourmet hot chocolate mix from Moonstruck. It's the perfect treat to cozy up with the little ones around a fireplace or to watch their favorite Christmas movie.
Families with Older Kids
For older kids, it's a good idea to give gifts that can get them off their phones and focused on a fun activity. (Hygge, we're sure, is not of the digital domain.) These kid-friendly family gift ideas can keep everyone entertained and engaged in some quality family time.
Throw Throw Burrito
This intense dodgeball-inspired card game is a super fun way to play a game with kids while getting your blood pumping. Think of spoons, but instead of grabbing spoons from the center of a table, you throw a cute, foam burrito at the nearest person. Nacho average family game night, is it?
Jigsaw Puzzle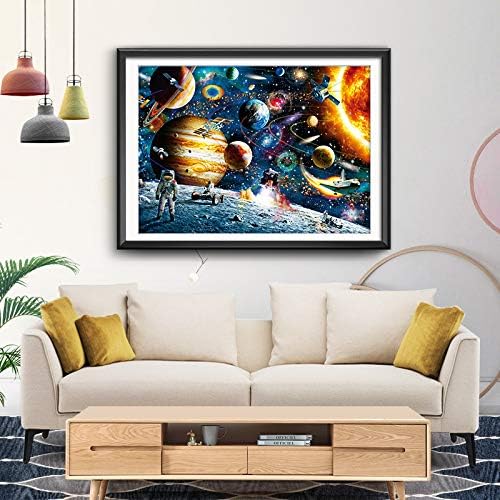 This is the perfect gift to bring family together during the holidays. Once the puzzle is complete, families can either put it away to do again or frame it so everyone who helped can be proud of their hard work.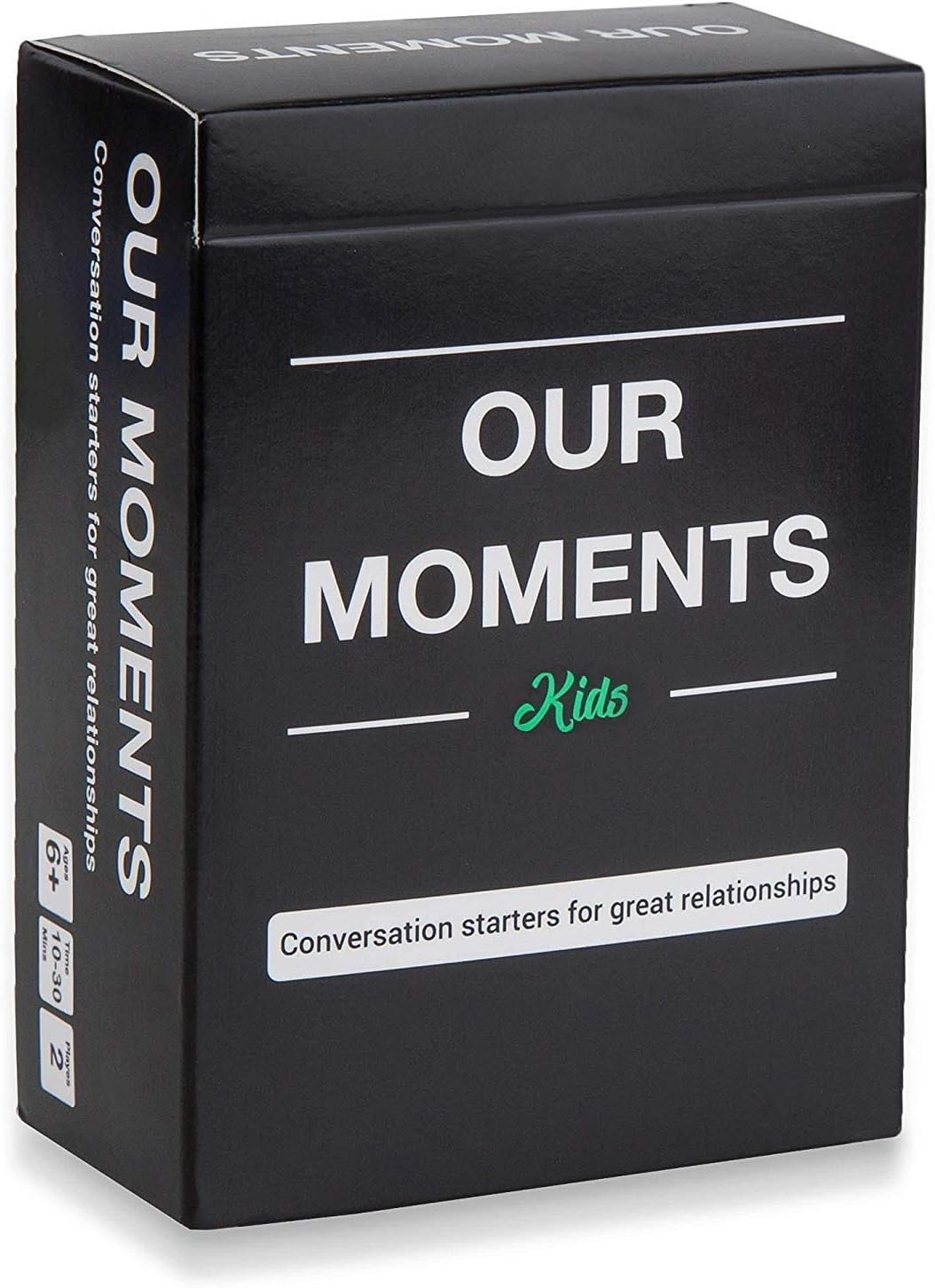 Our Moments conversation cards can spark introspective and thought-provoking discussions (remember talking?). The questions are easy to ask, but the answers can be deep and meaningful. This set of cards helps families understand each other better.
S'more Package
Make sitting around the fireplace a little more exciting with the S'more package. With four telescoping roasting sticks and decadent ingredients to make the best s'mores, parents and their children can take turns holding their marshmallows to the fire. It even comes with designer matches to light your fireplace in case you don't have any on hand.
For Your Neighbor's Family
The Christmas spirit is all about being kind to others, especially your neighbors. Why else would you reward Christmas carolers by NOT offering figgy pudding? Here are some great family gifts for Christmas that your neighbors will love.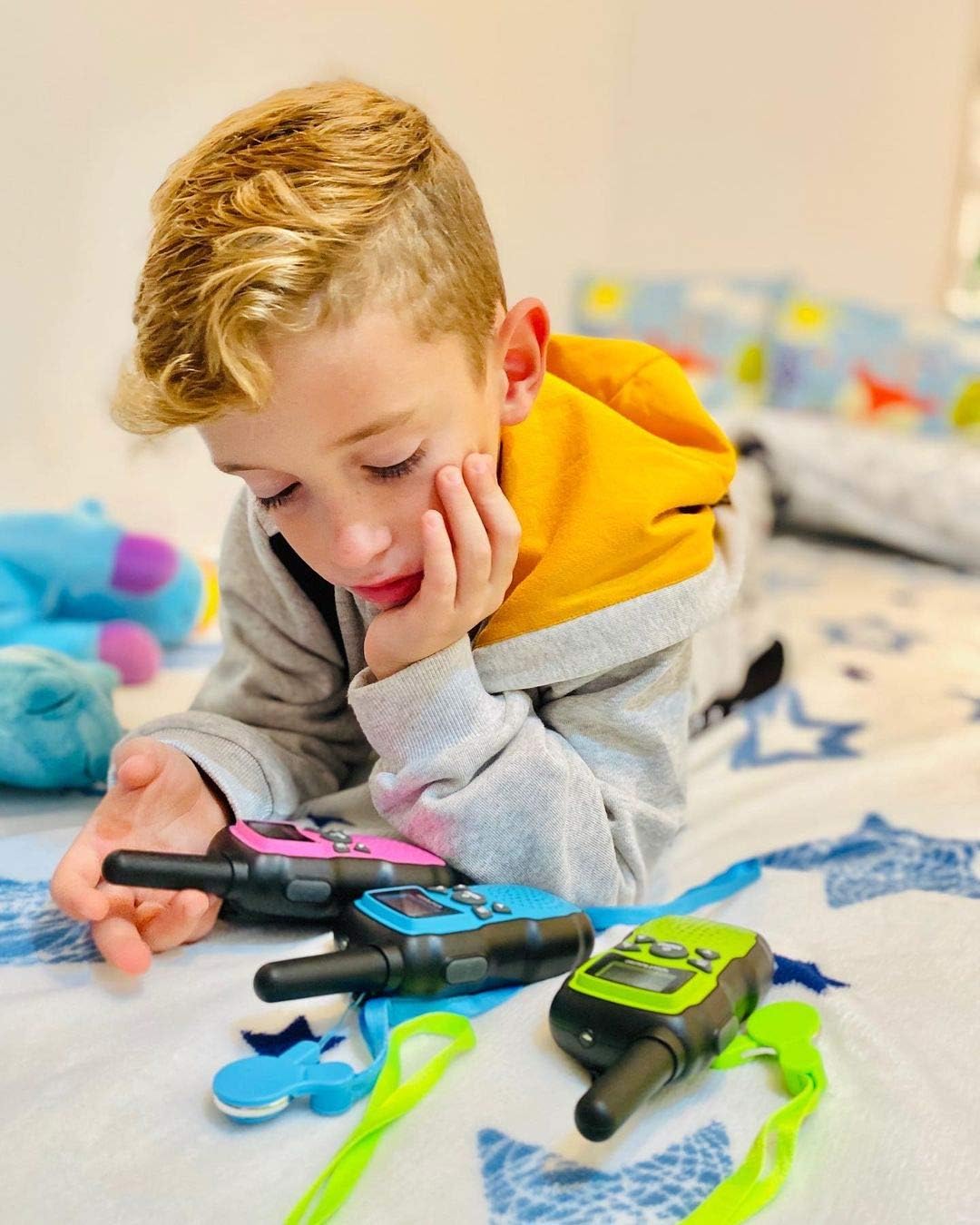 If your neighbors like to go camping or play games outside, these walkie talkies can make the perfect gift. They make games like capture the flag or hide and seek much more exciting. And if your kids are friends with your neighbors, they can use these walkie talkies to talk back and forth and plan their playdates.
Home-baked Goods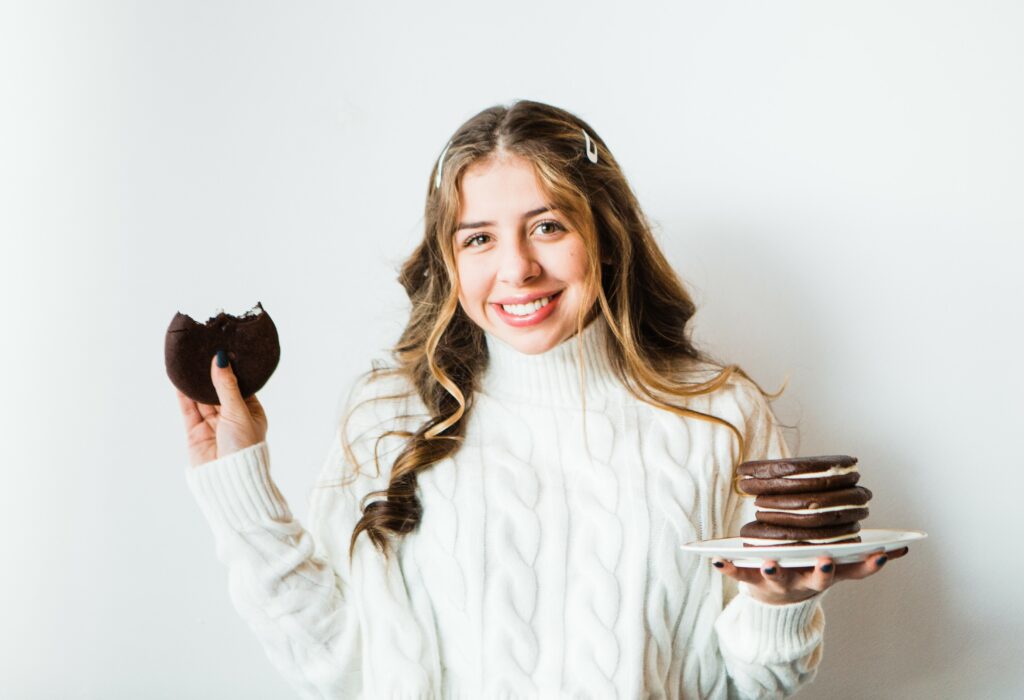 If you know the story of how Spoonful of Comfort began, you know we believe that nothing delivers feelings of comfort and care than home cooked food. Even if you're not a year-round baker, pulling out Grandma's recipes for holiday treats just feels like hygge. For people lucky enough to live near you, treat them to your sugary best. To share that love when you can't be there to make it fresh yourself, send a care package of cookies. That's love, long distance.
DIY Goodie Bags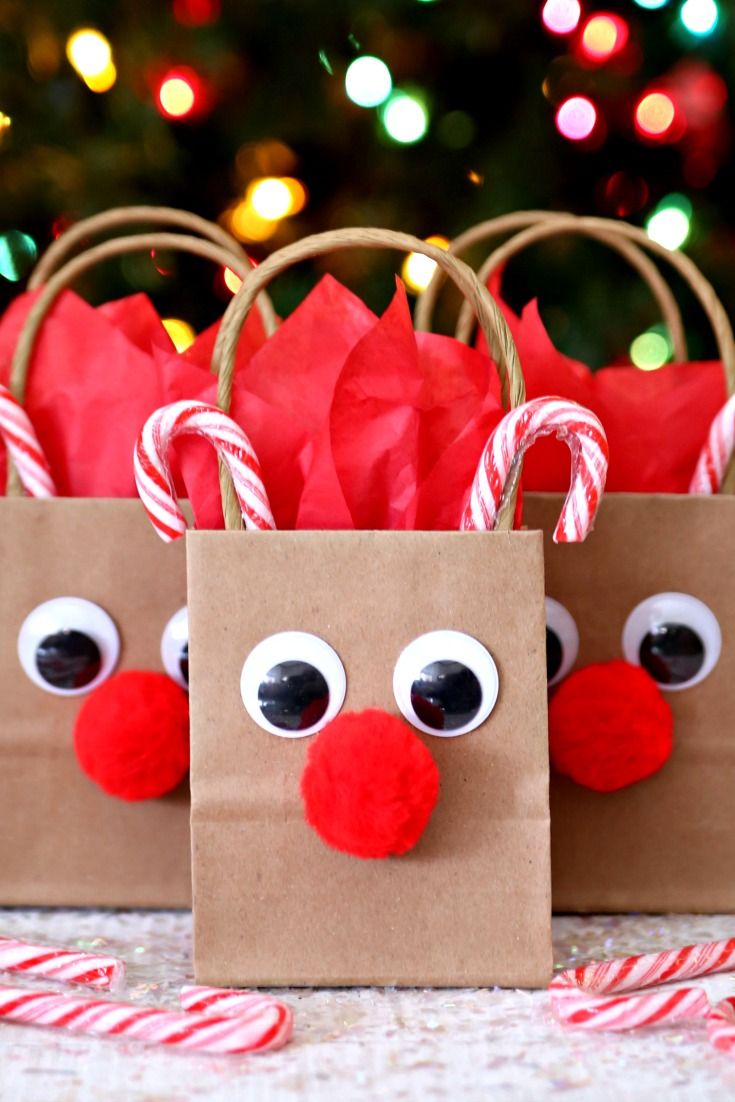 Source: Pinterest
If baking isn't your thing, you can gather pre-made treats instead! Whether it's holiday chocolates, candy canes, hot chocolate mixes, or just some store-bought cookies, make your own goodie bag to hand out to your neighbors and friends. Attach a holiday note with your warmest holiday wishes for the sweet finishing touch.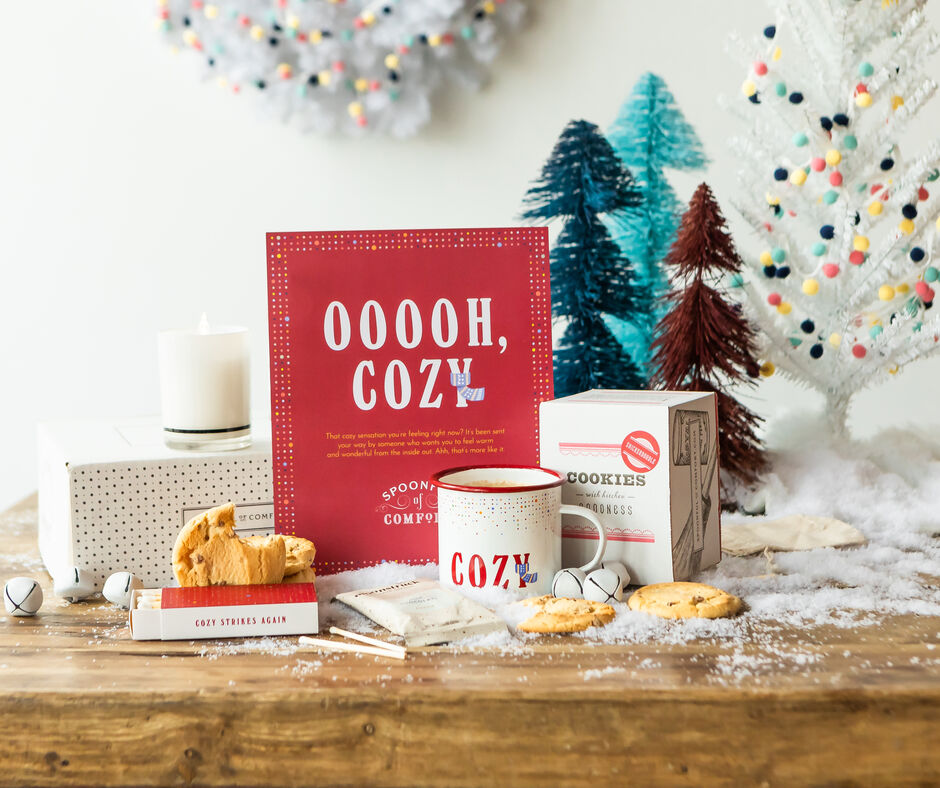 Cookies, candles, and cocoa. These three words completely encapsulate the essence of Christmas-time comfort. With six cookies, a vanilla cashmere scented candle, and Moonstruck hot chocolate, it's hard to not spread joy with this package.
Families Far Away
Do you have siblings, parents, or an old friend whose family lives far away from you? Get them a gift to let them know you miss them. Here are some Christmas gift ideas for families far away to let them know you're thinking about them.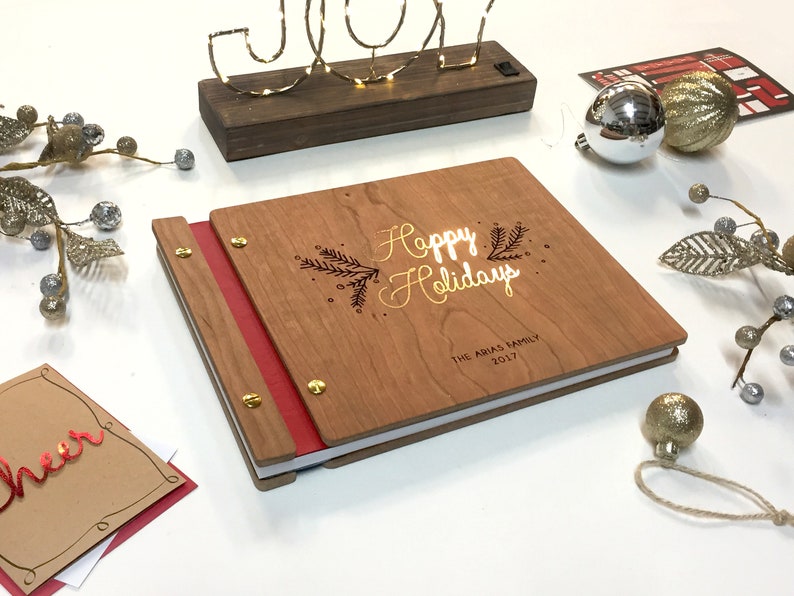 Choose the "greatest hits" from the last few years of your life and family adventures and make a little photo album. Be sure to capture the big moments, like awesome vacations or your kid's school recitals—the stuff these long-distance friends would be excited to see.
Is there a family recipe you can't live without? Or maybe it's a meal you and your long-distance friend created together. Now you can engrave that important recipe onto a wood board—even in your own handwriting! A great keepsake for families, especially to remember those once-a-holiday makings.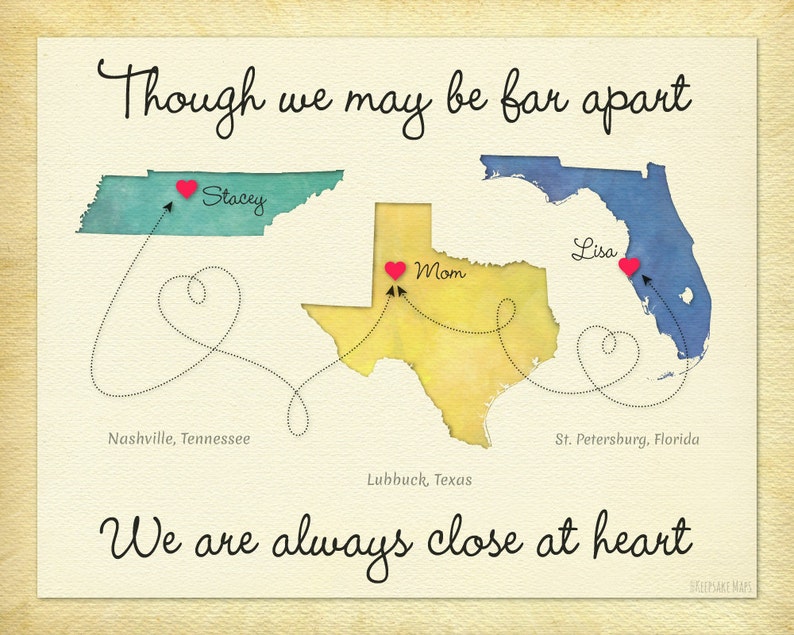 Have loved ones who live miles away? This long-distance map art reminds them how you are still connected, no matter how far apart you may be. Each design, made by KeepsakeMaps, is customized to where you and your far-flung friends and family live.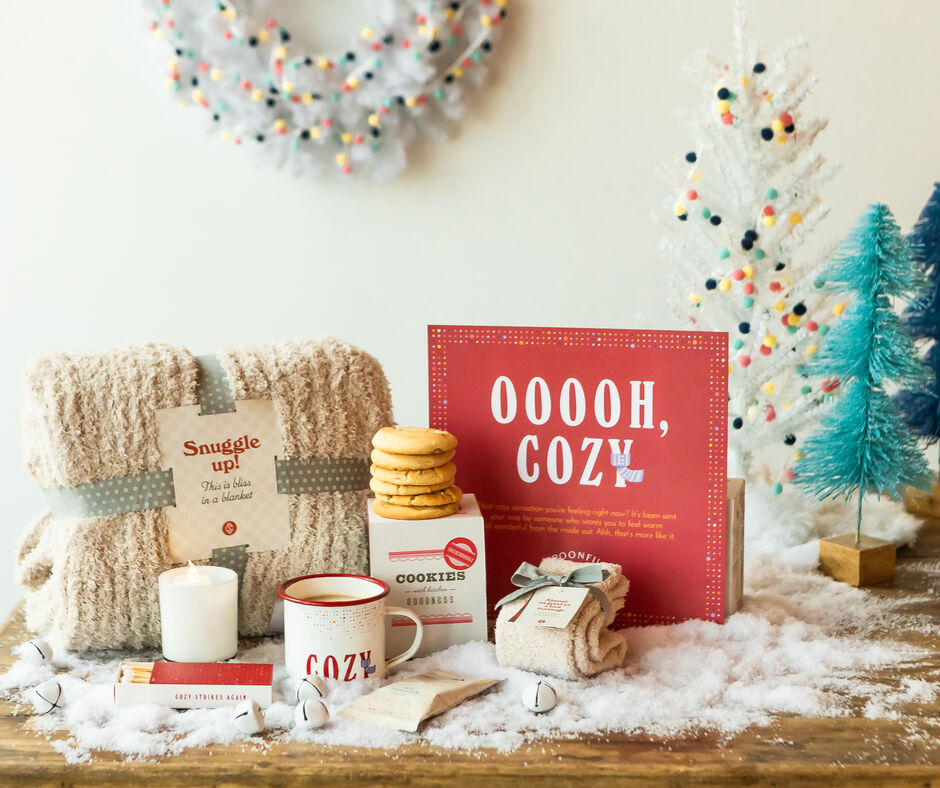 While your houses may be in different places, you can the homey feel you both love with our Home for the Hygge care package. Your lucky recipient will get six cookies, hot cocoa, a scented candle, and fuzzy socks and a blanket they can cozy up with this Christmas.
For Family Christmas Party & Dinner Hosts
You'll find a lot of lists for holiday host and hostess gifts, but they're often on the grown-up side (think wine, spirits, and breakable things). We took a look at some unique family Christmas gifts for the generous people who will host your whole crew.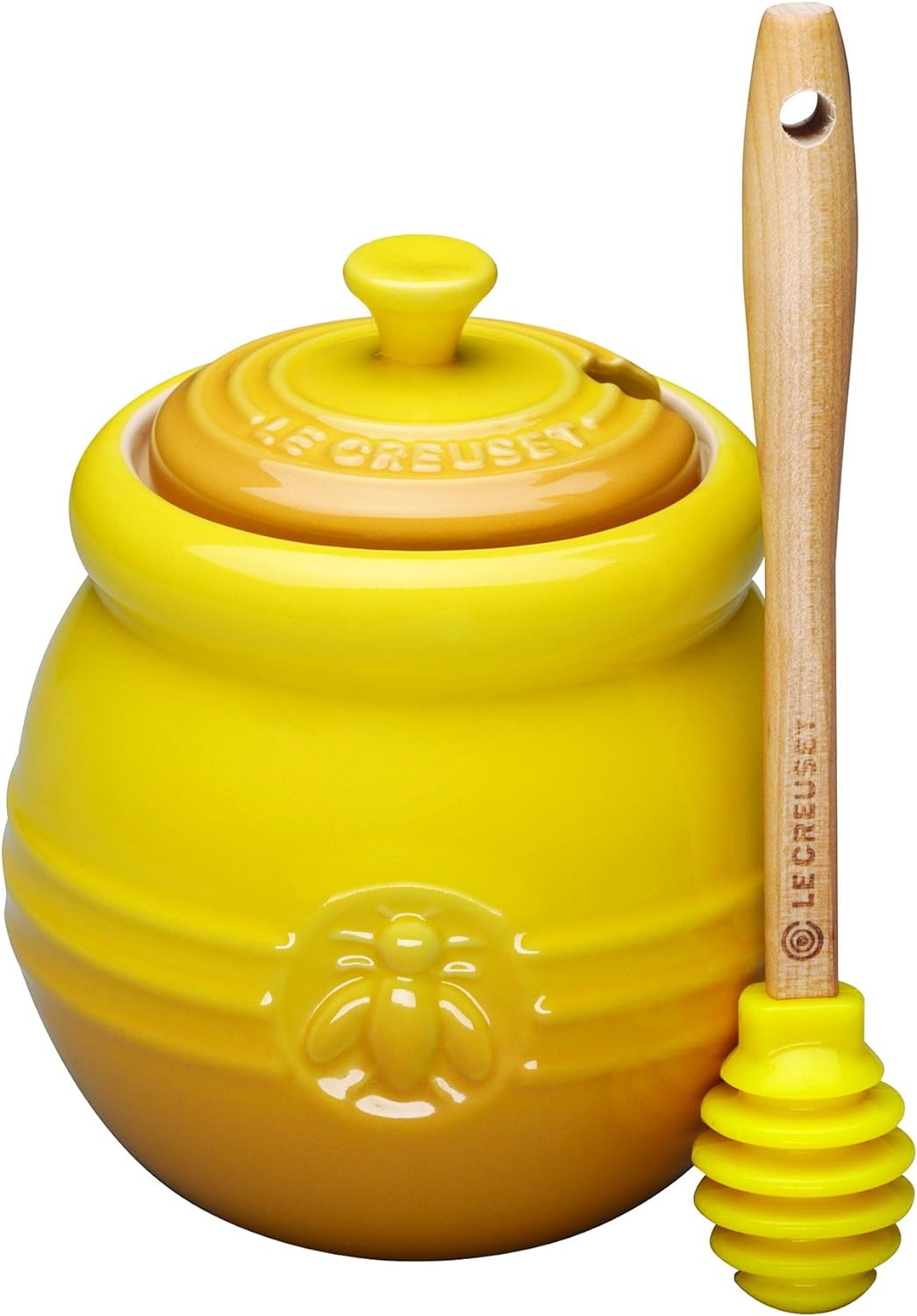 How to bee a better host? This stoneware honey pot by Le Creuset brings a little humor—and practicality to the table. With its silicon honey dipper, your host and their family can stylishly drizzle honey onto their oatmeal, pancakes, and morning tea.
TRUFF Hot Sauce Variety Pack
One of the most regal ways you can use hot sauce, TRUFF uses truffle oil to create their signature flavors. Your host and their family can use these hot sauces to add unique flavor profiles to their next food spread or just to their sandwiches for lunch. Plus, the bottles are designed with sophistication in mind, a must for any host focused on aesthetics.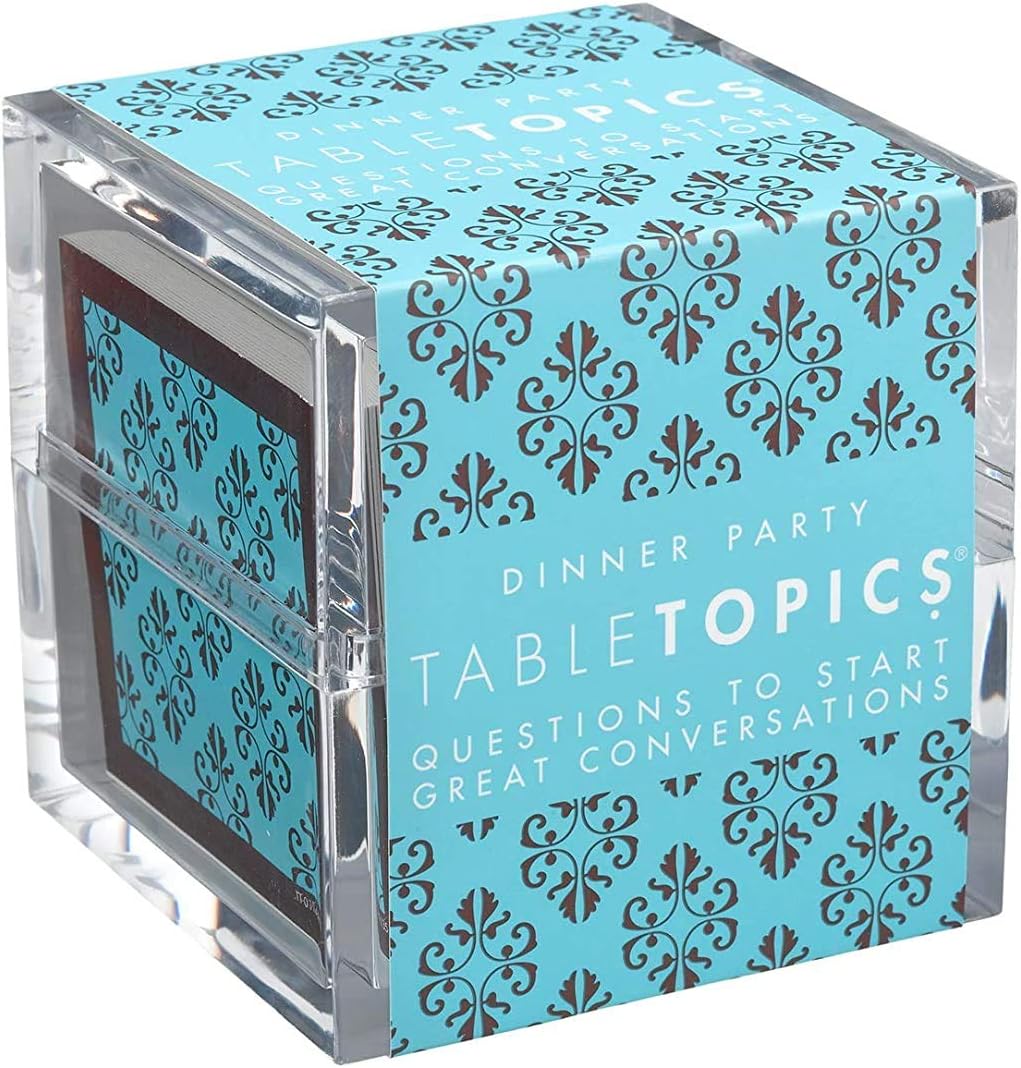 Part of the job of the host is to keep the dinner party conversation going. While most hosts are natural conversationalists, you can offer them this dinner party TableTopics pack as a solid back-up plan. These topics and questions are a superb way to get everyone involved in the conversation at the party—and during leftover night, too. And speaking of family dinner conversations.
Give Families the Gift of Comfort
No matter what gift you choose, send it with love and wishes for happy holidays at home. Our gifts of care and comfort are just a few of the family gift ideas for Christmas we've listed here. You can find them all in our 2020 Hygge Holidays gift selection. (Never heard of hygge? You're in for a treat in so many ways!) See how you can spread the coziness of Christmas today.

This article is part of our Holiday Gift Guide: