17 of the Best Christmas Gifts for Grandma
Best Christmas Gifts for Grandma
Spoonful of Comfort was created in honor of our founder's mom—who also happened to be everybody's favorite grandma. Since our gifts were inspired by Nana's love and warmth (a quality all grandmas seem to have), we thought it only appropriate to return the favor.
We've been thinking up a list of gifts that don't just remind us of what we love about grandmas, they're gifts that these ladies would love to have. So whether your grandma is the classic cozy type or the hip and quirky "G-ma," we're betting there's a gift here to make her smile. Even if she's the grandma who has everything.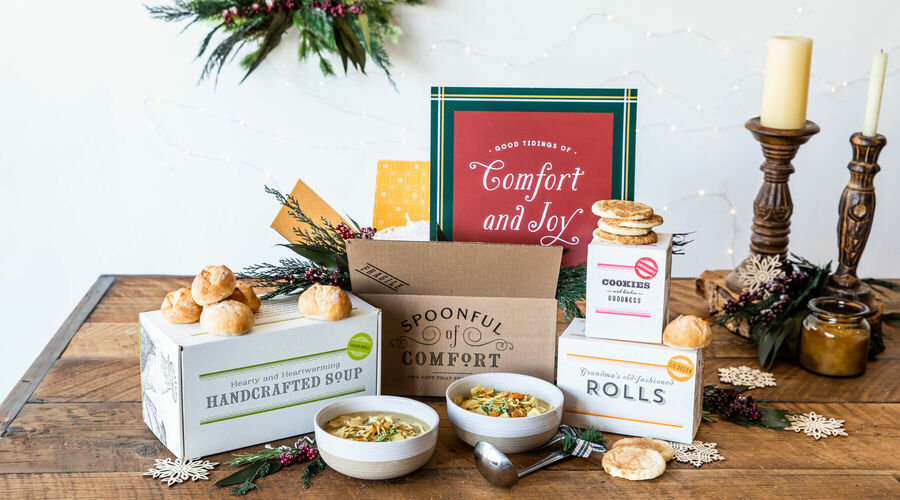 Here are 17 Christmas gift ideas for Grandma that you know she'll love.
Cozy comfort Throw Blanket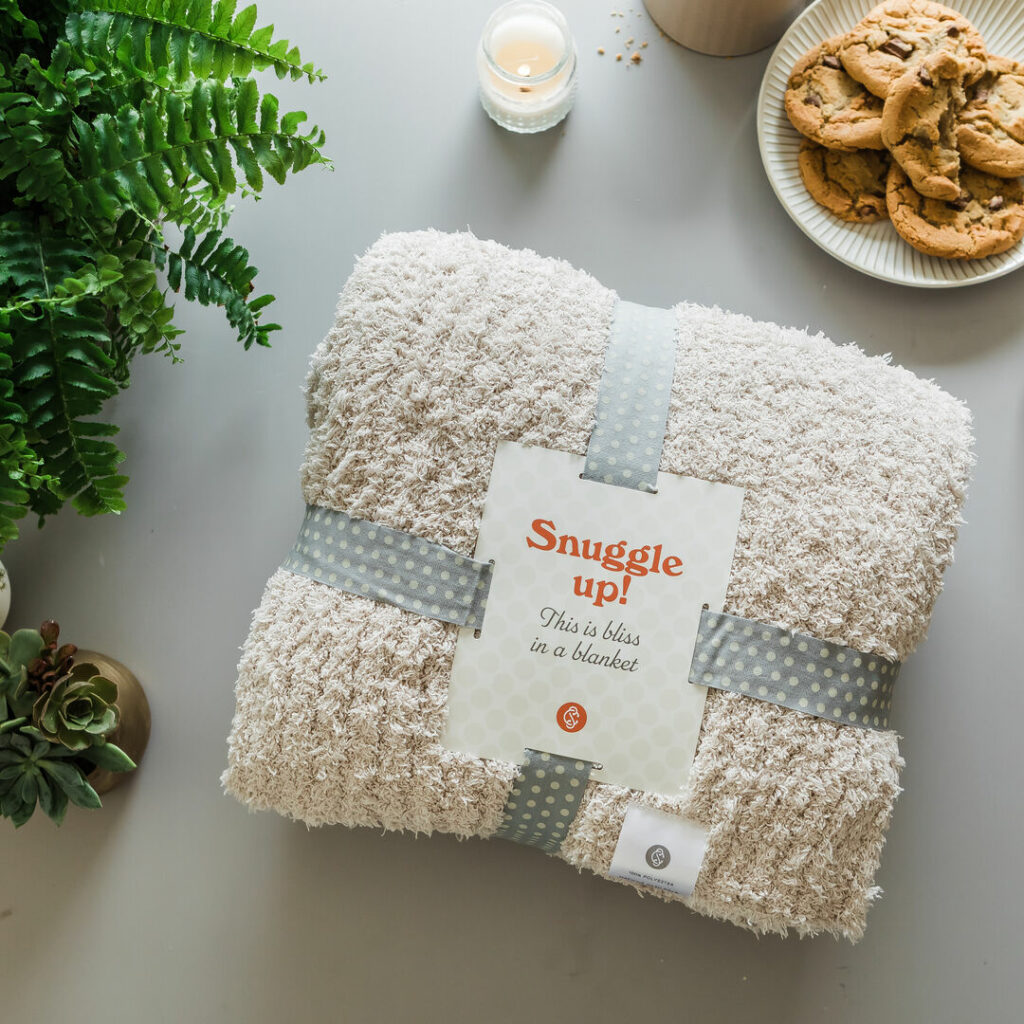 This luxurious super-soft throw blanket brings a sophisticated touch anywhere it goes, while being snuggly soft and warm. It's comfortable and durable. It's a thoughtful gift that will warm up your grandma's heart whenever she snuggles up with it.
Grandma's Brag Board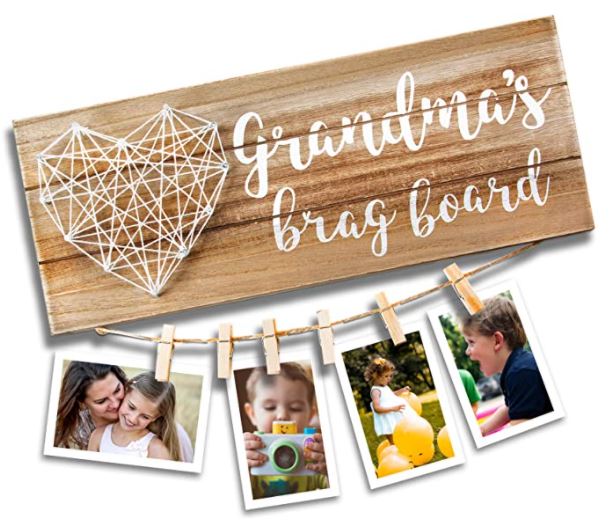 Grandmas like their spouses and love their kids, but they absolutely adore their grandkids. Grandmas will brag to their friends, neighbors, and even complete strangers at the grocery store about how amazing their grandkids are.
Grandma's brag board gives her a chance to show off all of the wins her grandkids have made to anyone who will listen. Everything from a first-time dive into the deep end of a pool to a wedding announcement will look sweet and cozy on this handmade sign.
Yarn Ball Winder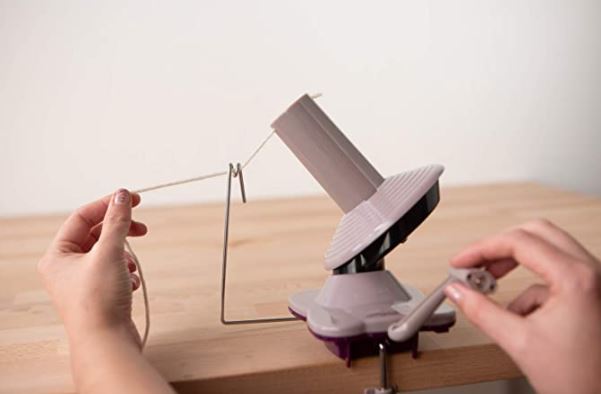 Does grandma love to knit or crochet? This yarn ball winder will quickly transform grandma's closet full of yarn into nice little center-pull cakes.
The yarn ball winder keeps grandma from pulling her hair out while pulling at tangled skeins of yarn that twist and knot. Plus, these compact cakes stack and store easily to organize by color and weight. The winder itself is easy to use and attaches to any table or countertop.
Recipe Cutting Board
For a truly unique Christmas present for grandma, custom engrave one of her famous recipes into a cutting board. You can even make it in her own handwriting. The custom cutting board will serve as a lovely memory of cozy evenings together with family and good food.
Hallmark Channel Countdown to Christmas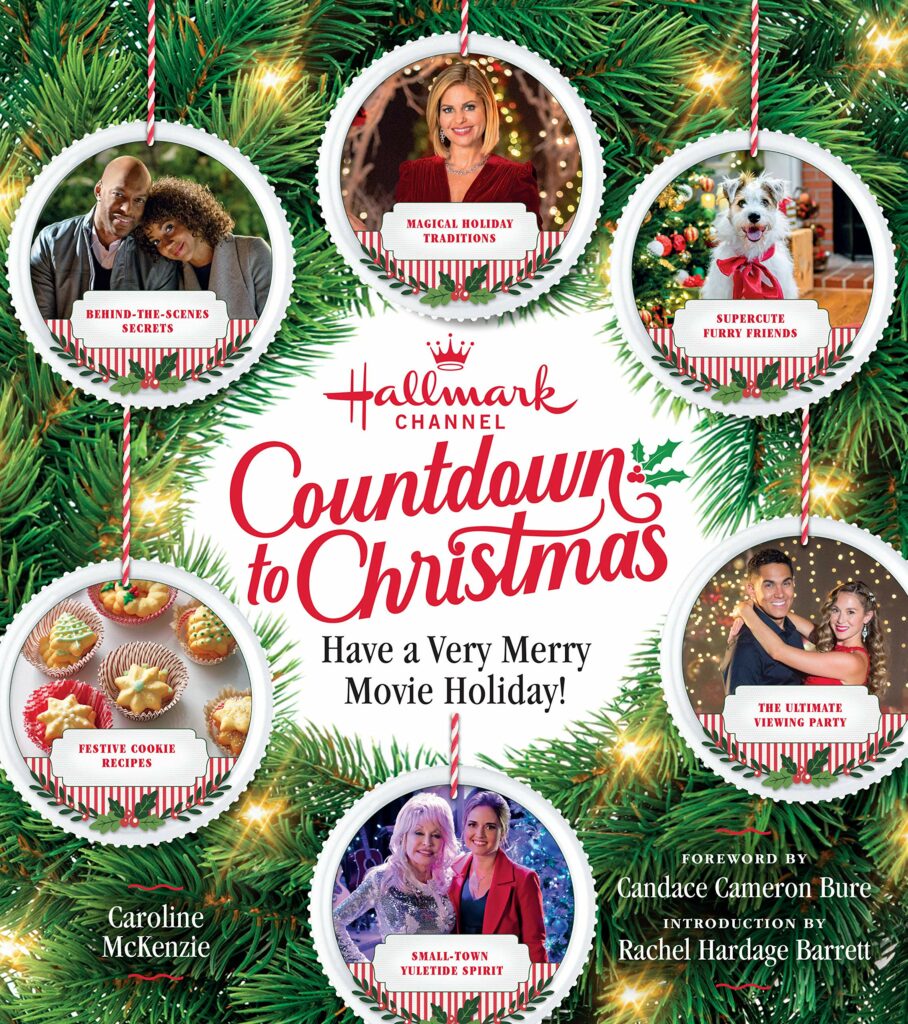 There are over 100 Hallmark Channel Christmas movies, and if your grandma can tell you the difference between My Christmas Love and Our Christmas Love Song, this book is for her.
Hallmark Channel Countdown to Christmas will take her behind-the-scenes of her favorite holiday films with exclusive photos and cast commentaries. Not only will she get a sneak peek at all the off-screen action, but she'll also have easy and delicious recipes to snack on.
Pure Silk Pillowcase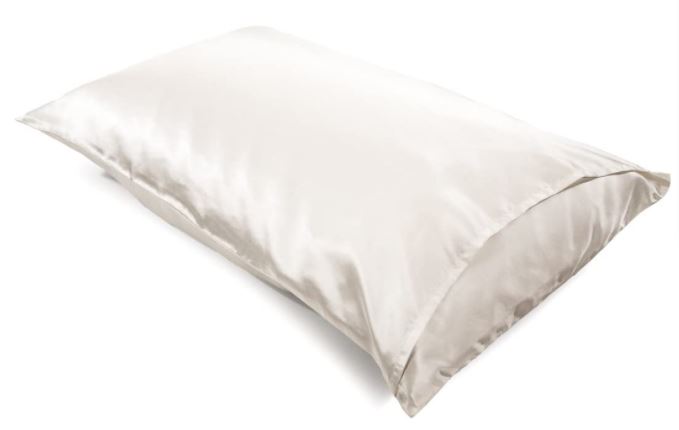 Some grandmas sacrifice everything for their family. They make sure their kids, and especially their grandkids, are happy first.
If your grandma hasn't treated herself to some much-needed relaxation and comfort, let her try these pure silk pillowcases. Silk pillowcases can help prevent wrinkles and frizzy hair and can make a big difference in how your grandma feels when she wakes up. They're small and simple, and they're a luxury she would probably never buy herself.
Mother of Pearl Stud Earrings
This set of pearlescent earrings is a Christmas gift for a grandma that will work with everything in her closet.
They're subtle enough for a casual shopping trip, dressy enough for a Sunday service, and classy enough for a look that's never over the top. These mother of pearl earrings can be worn with every outfit your grandma has, and this classic design will never go out of style.
New York Times Birthday Book
A traditional gift for newborns is to give them the front page of the newspaper from the day they were born to help them remember what was happening that day. But what's happened every year since then?
This custom New York Times Birthday Book celebrates every year your grandma has been alive with the front page of the New York Times. Its modern style and design makes it a perfect coffee table book that's unique to her. It will sit proudly on her coffee table rather than end up in the back of some forgotten closet.
Love Letter Blanket
It's hard to show just how much you love your grandma. Her laugh and smile are one of a kind, and the way she gives you a hug that comforts you from the inside out isn't best reflected in a novelty mug. The gifts you've seen are nice, but they just don't say what you want them to.
A Love Letter Blanket can fix that. Now you can give her a warm, cozy blanket that says exactly what you want it to, and in your own handwriting. This blanket takes a one-page letter that you write and creates a unique blanket for Grandma that could only come from you.
Nesters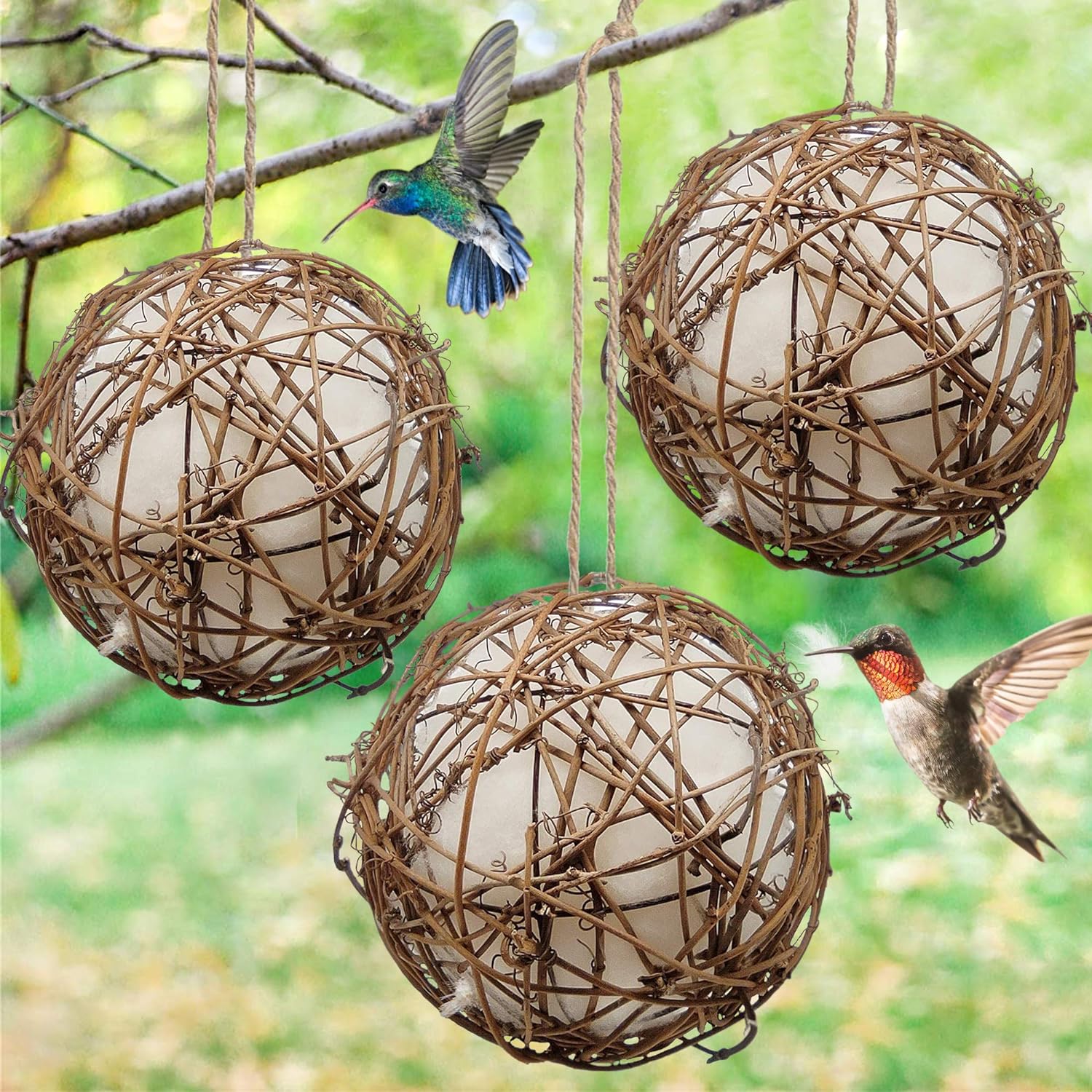 Here's a gift Grandma never knew she needed! Nesters give resident birds the tools they need to build beautiful and comfortable homes. Talk about a win-win for the neighborhood.
By adding Nesters to your grandma's backyard, she'll enjoy watching little birds grabbing fuzz to build their homes. She may even watch a new generation of birds hatch and grow up in her own backyard. It can be the best gift for a grandmother who has everything.
Hidden Flask Book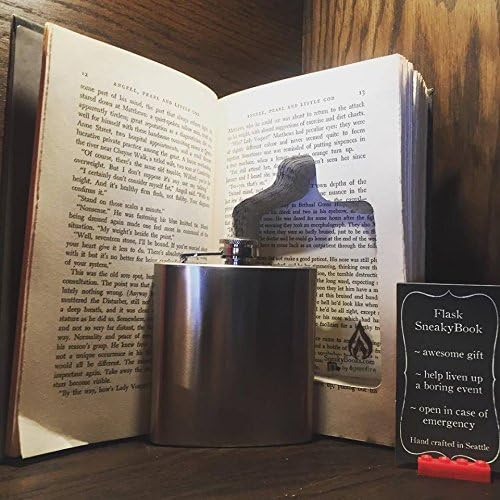 Forget tea and cookies. This hidden flask book gives a no-nonsense grandma a place to hide some of her favorite hard liquor. It's a great conversation piece on her bookshelf or coffee table. And maybe a little recompense for some of your childhood escapades.
Hot Chocolate Sticks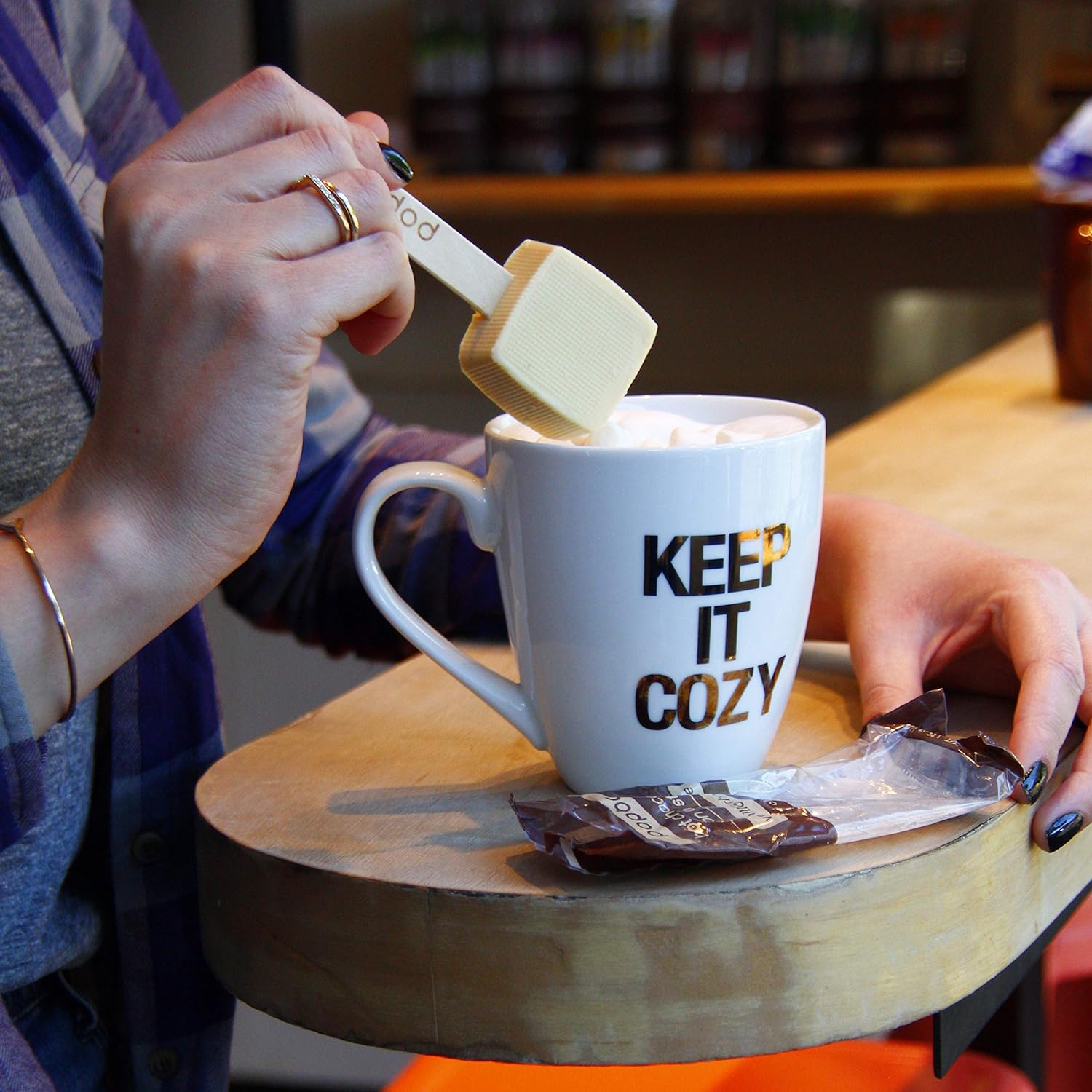 Now this is the kind of treat grandmas are known for! Hot chocolate sticks put grandmas just a stir away from a delicious mug of real, melted hot chocolate.
Each stick has a chunk of delicious chocolate that can be dissolved in hot milk to create rich and creamy cocoa. Can't wait? Grandma can nibble a little chocolate right off the stick. No matter how she chooses to eat it, you can't go wrong with this Christmas gift for grandma.
Bee Ball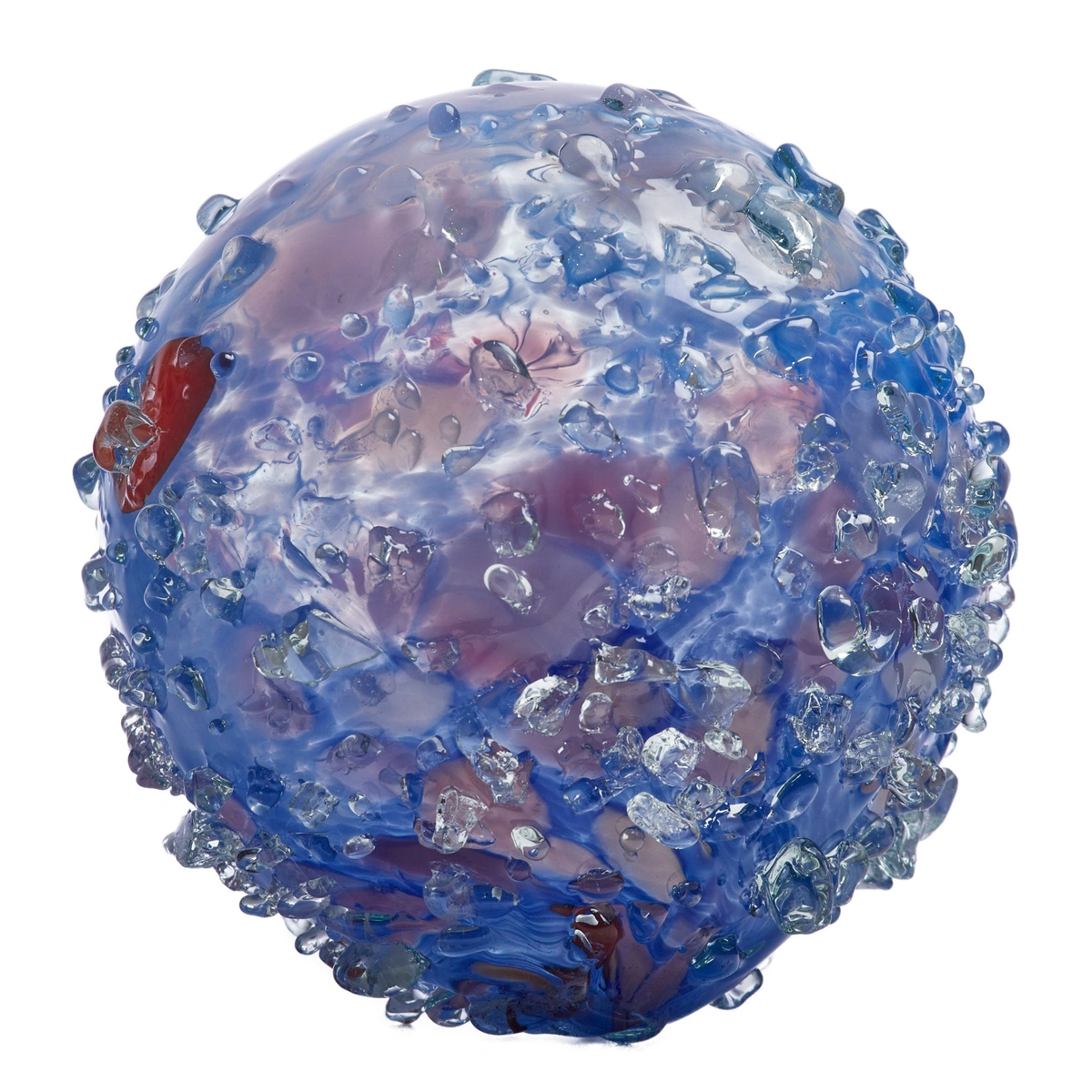 Some grandmas love to garden. Some love their gardeners. But they'll all love this pretty place for pollinators.
Bee Balls give the fuzzy neighborhood honey-makers a safe place to get a drink of water. These decorative orbs look beautiful in any garden and also help collect water on their ridges and bumps so the bees won't go thirsty.
Wooden Owl Eyeglasses Holder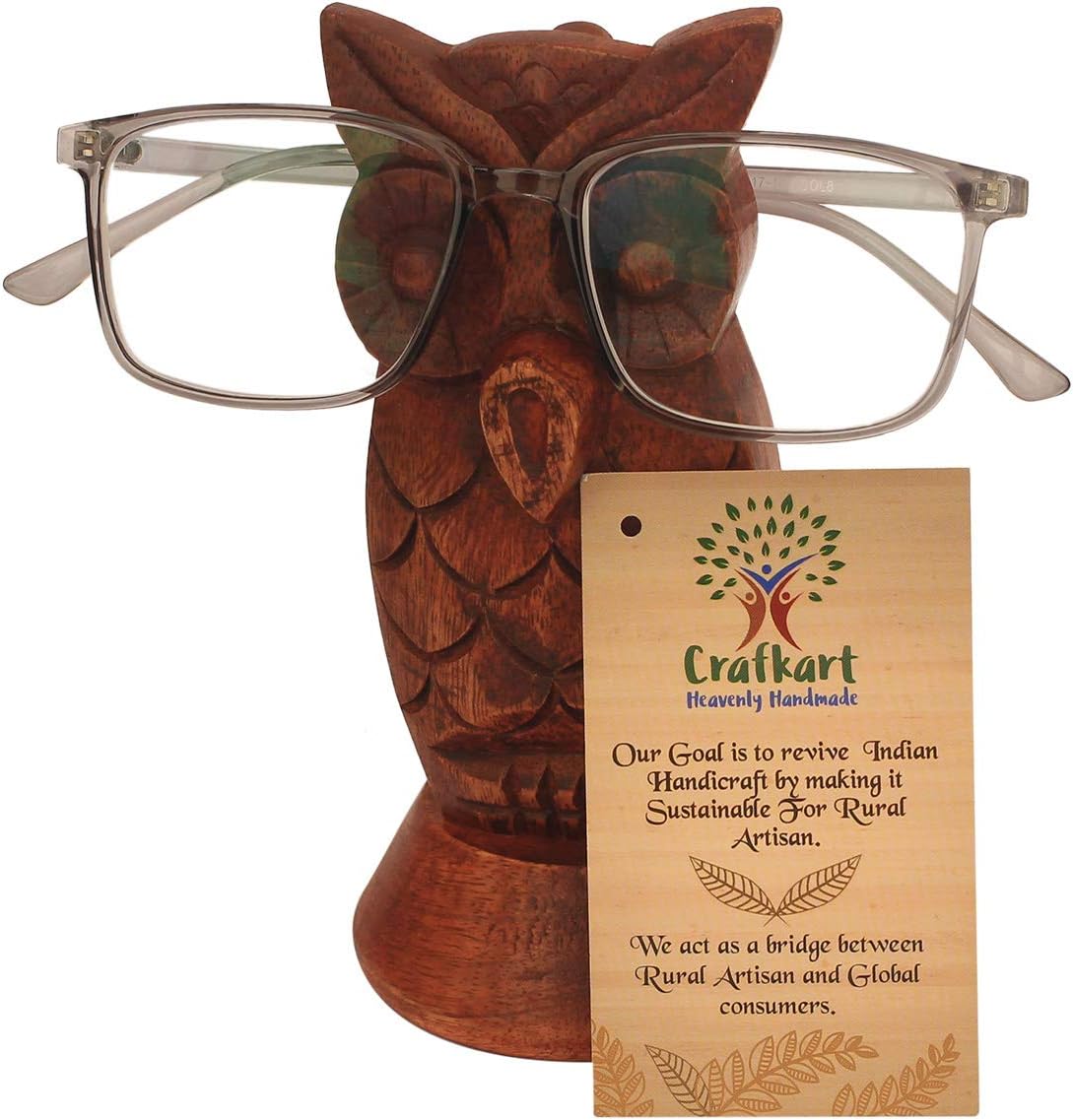 The worst part about losing your glasses is that you need them to find the ones you've lost. This classy wooden owl can help stop your grandma from continually losing her glasses. Not only is it a cute decorative owl, it's also a place for your grandma to keep her glasses. She won't spend hours trying to hunt down which room she left her readers in, because they'll be with her new best friend.
Two-Sided Puzzle
After your grandma has finished 1,000-, 3,000-, or even 5,000-piece jigsaw puzzles, she'll need something else to do. For any grandma who's up for a challenge, these two-sided jigsaw puzzles are just what she needs.
These puzzles only have 500 pieces, but they don't have a backside. Both sides have a similarly themed picture to make it that much harder to get the puzzle together.
Made-By-Grandma Tags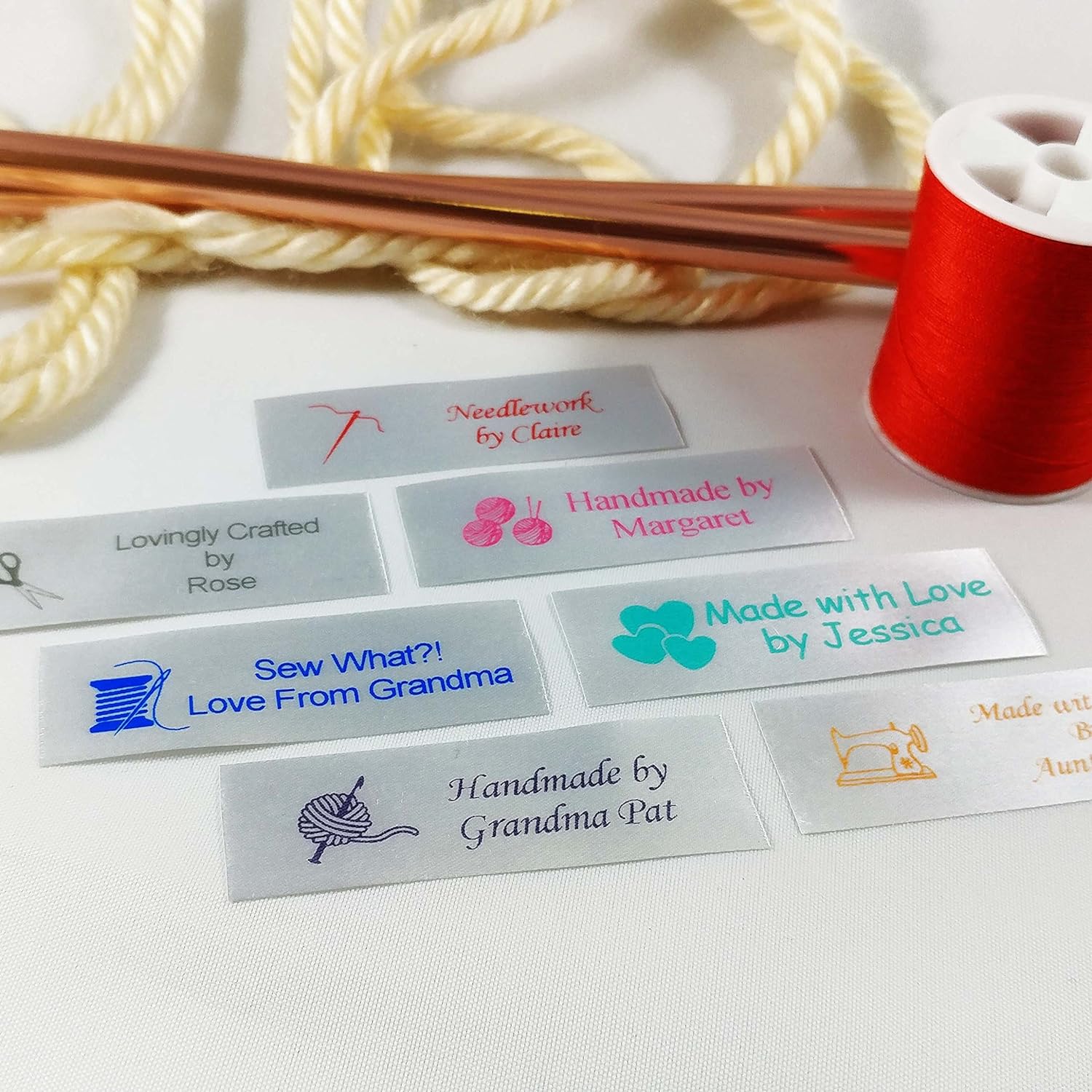 Personalized satin sewing labels might be exactly what your grandma needs if she knits, crochets, quilts, or sews. With this Christmas gift for grandma, each of her projects can be gifted with one of these customizable tags. They'll let everyone know who was behind the loving care and attention it took to make it.
Cat Butt Crochet Coasters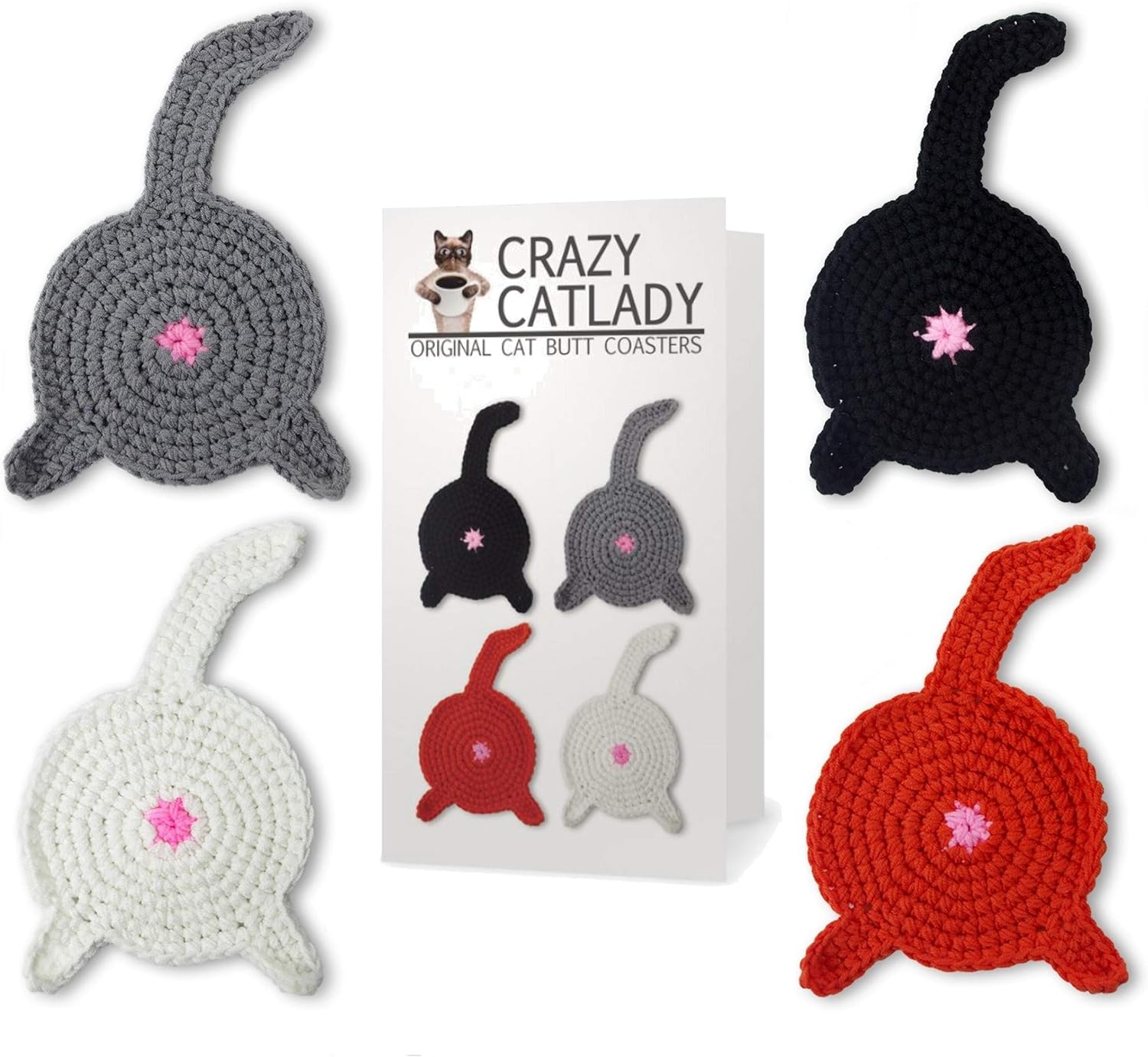 Grandmas with a sense of humor will love these cute and creative cat butt crochet coasters. Each coaster is made out of sturdy yarn that will hold up under even the hottest mug of tea. Each time she uses one, she's sure to crack a smile, and it will brighten her day.
Share Hygge with Grandma This Year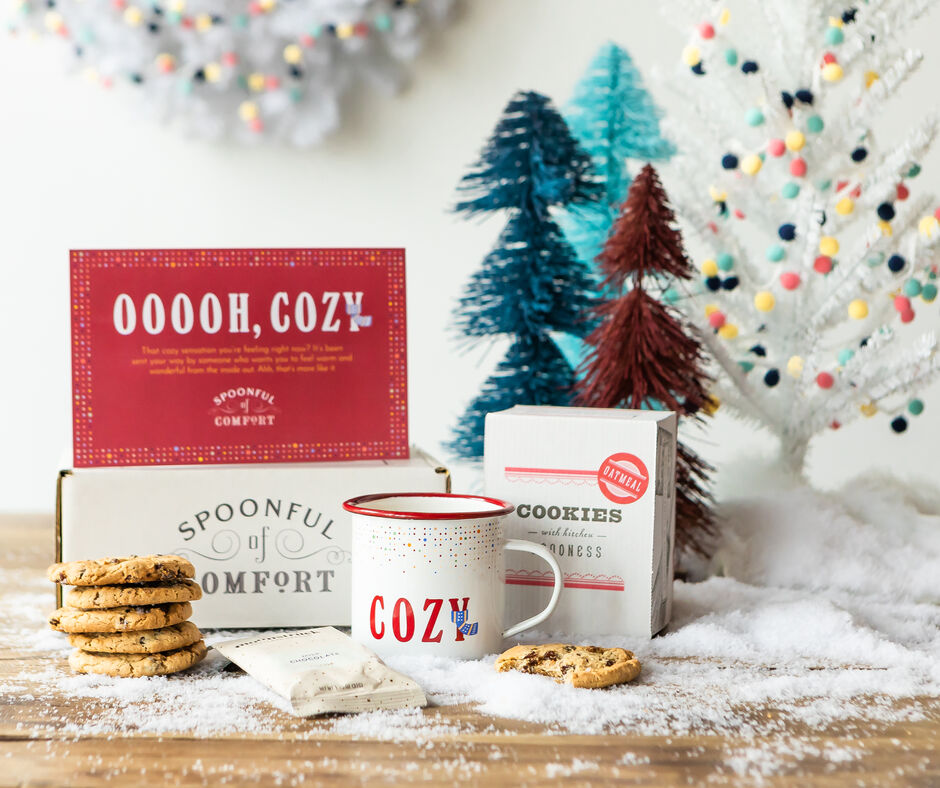 The best Christmas gifts for grandma come from those she loves and those she loves to spend time with. Spoonful of Comfort holiday care packages include a complete meal of soup with freshly baked rolls and cookies.
They also include a personalized note to help grandma know how much you love and miss her this Christmas season. Check out our Holiday Packages for more information on our holiday packages and how you can bring more seasonal joy with our Christmas presents for your grandma.
This article is part of our Holiday Gift Guide