30+ Festive Ideas: Christmas Packages for Missionaries
Christmas Packages for Missionaries
No matter where in the world your missionary is serving, they'll surely be expecting a present from home to open on Christmas morning. Make their holiday wish come true with one (or more!) of the 30+ festive LDS missionary Christmas ideas we've curated for young adult and senior missionaries.
We cover some guidelines and Christmas package ideas for LDS missionaries, but the guidelines and ideas are applicable and appropriate for any type of missionary serving around the world. One important thing to remember, though, is that for every missionary who gets a gift, there's another one who doesn't. For this reason, keep packages small and the gifts simple—or include enough for companions to share!
But first, some parameters need to be followed to ensure your missionary enjoys whatever it is you send.
What Is and Isn't Allowed in Christmas Packages for Missionaries
There are a few rules when it comes to care packages for missionaries of The Church of Jesus Christ of Latter-day Saints. Some rules are due to local government restrictions, and others follow LDS missionary mail guidelines. Nevertheless, it's your responsibility to know what can and can't be sent—so check it out first.
Here are a few things to consider, but be sure to review your missionary's country-specific mail regulations and mission-specific suggestions:
Some of the best gifts for LDS missionaries are familiar foods from home. However, shipping guidelines don't allow for sending "perishable items that can deteriorate in the mail" unless "specially packaged and mailed so that they arrive before they begin to deteriorate."
Some countries require specific items, such as jewelry, to be sent only via insured packaging.
Customs fees can be very expensive, charging up to $200 in some countries to claim a box from the post office. Check before you send!
Here are some of the "don't" items you shouldn't include in Christmas packages for missionaries:
Books. They are heavy to send and missionaries often don't read much outside mission-focused study, so it's better just to choose a different gift instead.
Bulky items. They don't fit in the missionary's suitcase and end up just being left behind.
Cash or expensive items. These are prone to loss or theft, and many countries prohibit sending money by mail.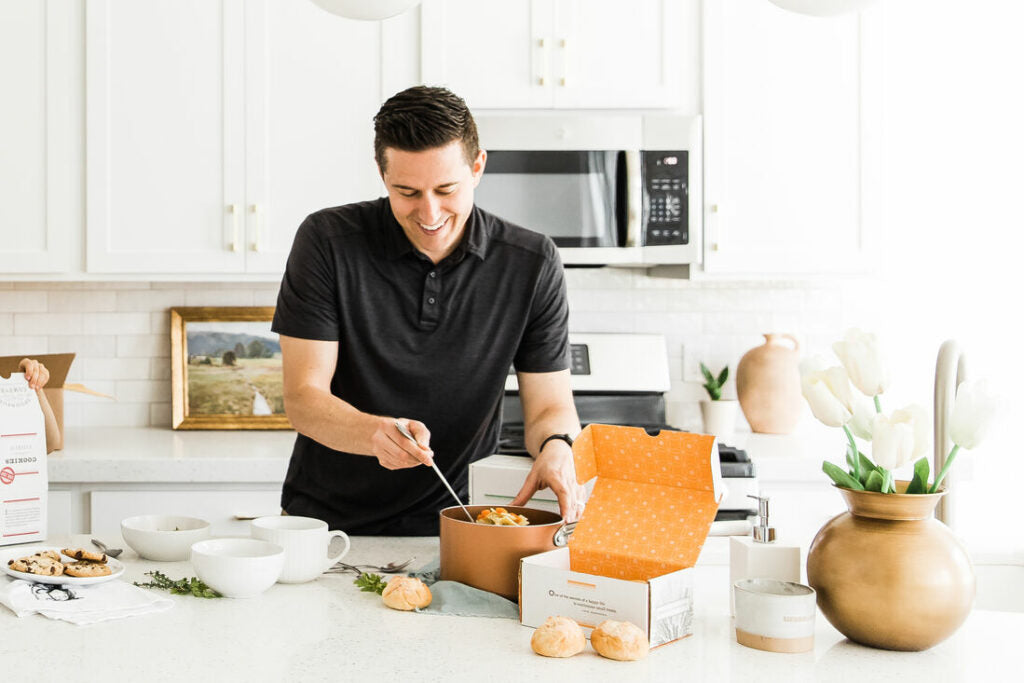 30+ Ideas for Young Adult and Senior Missionary Christmas Packages
Are you ready for over 30 Christmas care package ideas? We've got you covered.
Socks or tights. They must only be solid, dark, conservative colors. Or, give your missionary some cozy socks to slip on after a hard day's work.
Toothpaste. It can be difficult to find familiar-tasting toothpaste in other countries, so getting a preferred flavor in the mail is always welcomed.
Dry drink mix. Some places don't have the best-tasting water, even if it's clean enough to drink. Keep your missionary hydrated with some flavored powders to add to their bottle.
Food seasoning packets. Your missionary doesn't have a lot of time to cook fancy food, but using seasoning packets (like taco or chicken seasoning) helps bridge the gap between bland and tasty.
Simple recipes. Add a little variety to their meal planning with instructions (and maybe a few ingredients) that help them recreate food memories.
Restaurant gift cards. For domestic missionaries, giving the gift of a free meal (or several) can be a mental lifesaver.
Makeup and/or facewash. This is usually an unnecessary expense for missionaries, so receiving it for free is much appreciated.
A fun keychain. This might prevent the loss of apartment and car keys. It could also serve as a conversation starter or fidget gadget.
A favorite treat. Some candy and other snack items aren't available elsewhere, so stock them up on something they miss.
Christmas decorations. Keep them simple, like a lightweight garland, a fold-up paper diorama nativity, and holiday-scented potpourri. You'll perk missionaries right up with a festive feel in their temporary home.
Mementos. Whether it's a pennant for a preferred sports team, a postcard from a favorite place, or a personalized refrigerator magnet, this small gesture can be enough to share your care.
Soup Package. Nothing says love like a hot bowl of soup. Your missionary—and his or her companion—will feel like they've been wrapped in a warm hug.
Blank note cards. These are great for missionaries to use as thank-you notes, sorry-we-missed-you notes, and for pretty much any other occasion.
New clothes. A nice dress or fresh white shirt will give your missionary a bit more confidence as they go about sharing their message.
Handwritten notes. Better than an email any day, a letter is something that holds such personal meaning, especially since it features the handwriting or drawing of a loved one. Just try not to make your missionary too homesick.
Simple jewelry. When we say simple, we mean simple. Don't send anything of value. A stainless steel tie tack, simple necklace, or stud earrings will do just fine.
Comfortable, but dressy, walking shoes. Missionaries walk a lot during their service, so having a fresh pair of shoes can mean the difference between joy and pain.
Pens. A good pen will always be used and will never go out of style. Your missionary will find themselves reaching for it again and again.
A pillowcase. This can be personalized with your missionary's name or feature a fun print that reminds them of a family inside joke. Either way, it will be easy to keep track of it when doing laundry each week.
Something to give away. Most missionaries are more thrilled when giving than when receiving. Sending little items for them to hand out to others will surely make them (and those around them) smile from ear to ear. Think along the lines of Pop Rocks candy, bouncy balls, or pencils.
Water filter straw. Lower the odds of them getting sick by giving the gift of clean drinking water wherever your missionary goes.
Cul-de-sac Cookie Box. Give the gift that can be passed along. With six gingerbread house-themed boxes full of goodies to give away, their neighbors will be thrilled.
Sewing kit. Reattaching buttons and mending holes is a lot easier when they have basic haberdashery on hand.
Compact umbrella. An extra umbrella can save the day for a missionary out walking in the rain depending on the location.
Bicycle repair kit. These are good to have in a backpack at all times in areas where transportation is mainly done by bike.
Lip balm and lotion. Chapped lips and dry hands are no fun. Heal your missionary's dry skin while they help heal souls.
Craft supplies. There are a million applicable reasons for missionaries to make something by hand, like a visual aid for a family home evening lesson.
Lint roller. This is one of those things no one would ever ask for but is always nice to have when you need it.
Slippers. If living in an area with cold seasons, you can be sure their feet are always toasty warm.
Batteries and device chargers. You know how often you're looking for either of these items at home, so you can bet they're also useful for your missionary. Just be sure to ask about the right kind for their device and country, and check any postal restrictions.
Do service on your own. Perhaps one of the most meaningful gifts you can give is to honor your missionary by serving others yourself. Choose a service idea, then write and mail a note about it so your missionary can enjoy learning all about your experience.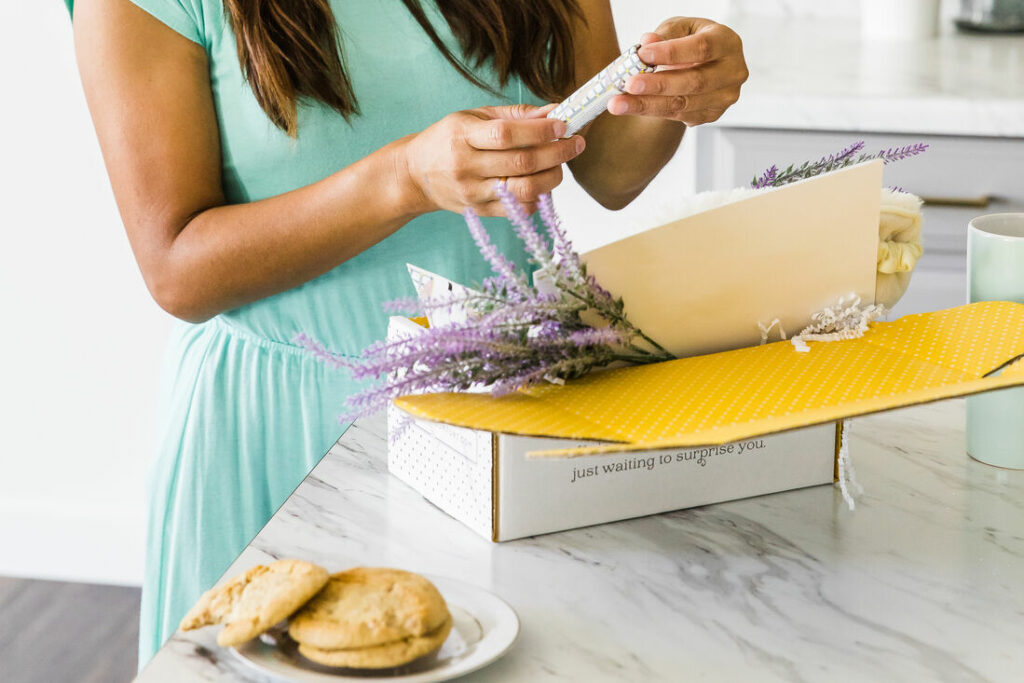 We hope this list inspires plenty of ideas for missionary gifts. Spoonful of Comfort has a perfect selection of gifts for elder and sister missionaries to help them experience some of the comforts of home. Please note that because of the perishable nature of many of our care packages, Spoonful of Comfort gifts are only shipped within the United States.