Leave a Great Impression 3 Rules: for Go-Getters—and Gifts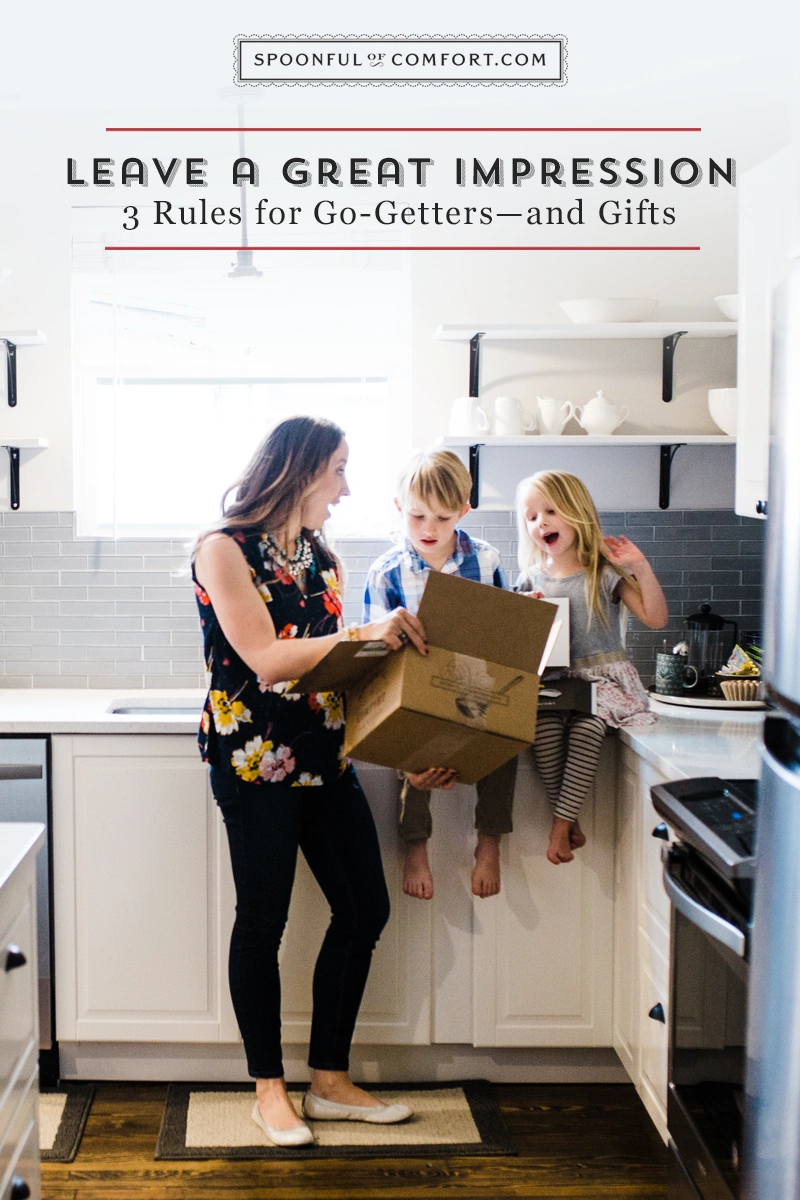 How to Leave a Great Impression
Business professionals agree: the first impression you make really counts. It's a memory that sticks. And you get just a few seconds to make a good one.

You've probably heard textbook truths about how YOU can make a lasting impression. But have you thought about how this applies to your company's gifts? We've taken advice from communication experts about how to best greet someone—and applied it to how to best gift someone.
1. Be Original
Anybody can say their name and what they do—just like anybody can send flowers as a corporate gift. But in both cases, being memorable stands out.

A care package from Spoonful of Comfort is a far cry from a plain plant or standard goody basket. Besides sending a unique, complete, and delicious meal, you'll wow your customers with the delight of to-the-door delivery. The surprise of a sizeable box. And then…the on-going anticipation.
2. Tell an Engaging Story
Truly charismatic people draw others in with their narratives—and Spoonful of Comfort does, too. Our packaging is designed to keep the surprises coming: a cheery message on the box. A shiny ladle nestled on top. Funny quotes. Sunny prints. Reversible, reusable boxes that make opening each treat a treat in itself.

Getting a gift from Spoonful of Comfort engages your customers. And they connect this experience with you.
3. Show Interest in People
A common faux pas in corporate gifting is making the gift all about you. You know what we mean: keychains with your logo. Desk toys that don't get used. Branded giveaways can be great for tradeshows, but when it comes to gifts of thanks, appreciation, congratulations, and care, focus on your recipient.

Gifts from Spoonful of Comfort are personal, and perfect for reinforcing a meaningful relationship. A thoughtful meal means so much more than less practical options. Plus, the experience recipients enjoy with this gift align with your company values from start to finish: quality, personality, attention to detail, individual care.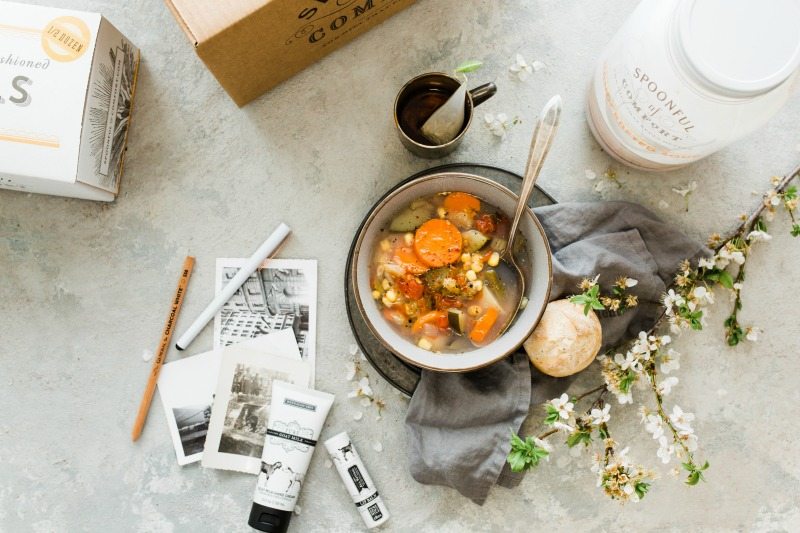 Make a Great First Impression With Your Next Gift
When you choose Spoonful of Comfort for your customer or employee, you'll be remembered for a gift of great taste.

Let our dedicated account consultant tell you more about our gift options, the packaging, and its impressive arrival. As a corporate buyer, you'll receive volume discounts, easy account billing, and the option to customize packages with your own materials.

Open your priority account today. And be ready to make a memorable and meaningful first impression.

Call us at 877-404-7678 or email corpgifts@spoonfulofcomfort.com.