DIY Candles Every New Mom Will Love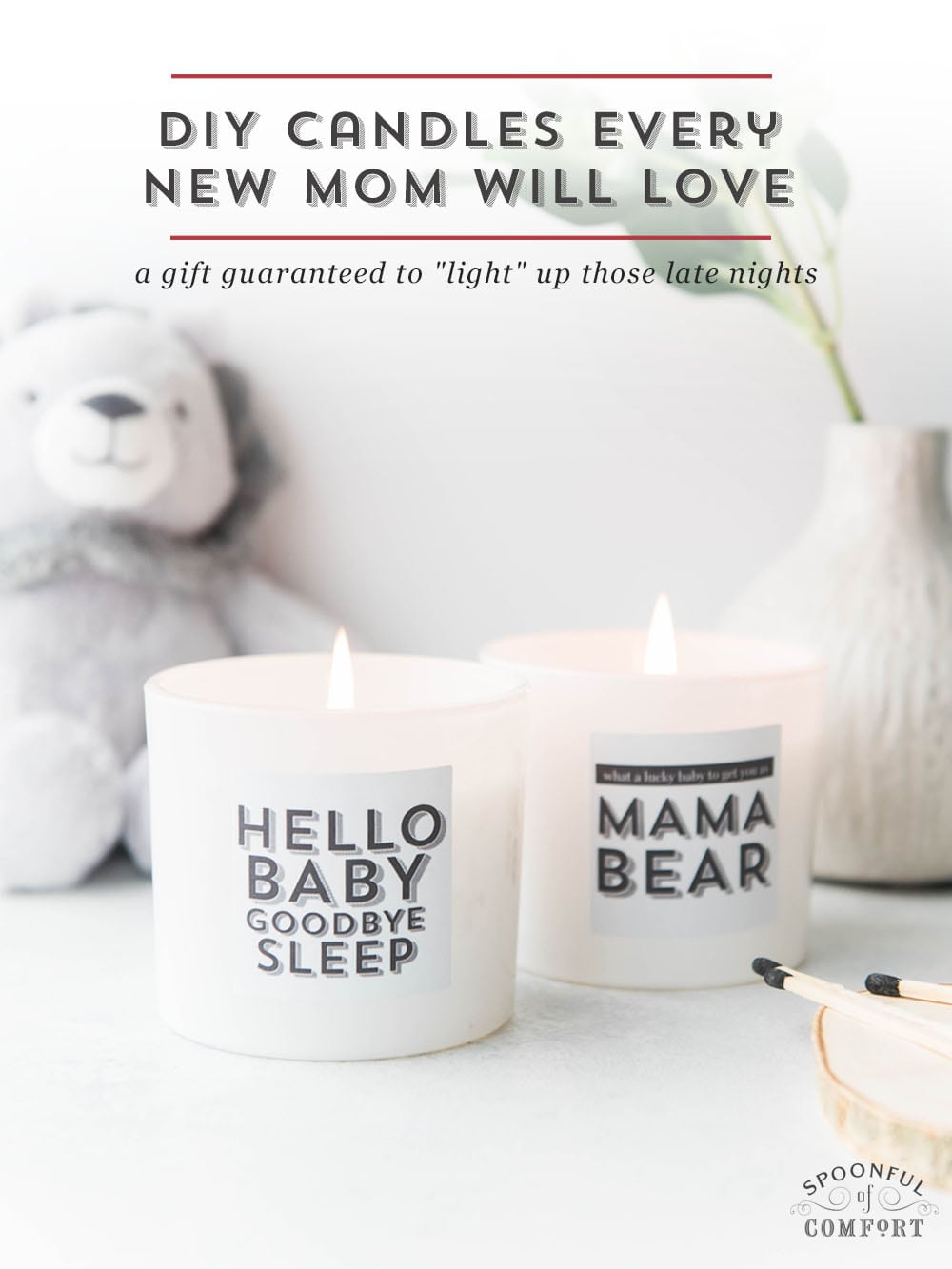 Visiting a friend and their gorgeous new baby? Bring the new parent in your life this creative and hilarious gift guaranteed to spark a smile, (or at least a sigh of understanding,) every time they see it. These personalized candles can help "light" up those late nights for your friend and that cute bundle of insomnia, and the funny labels might make surviving those first few months a little easier.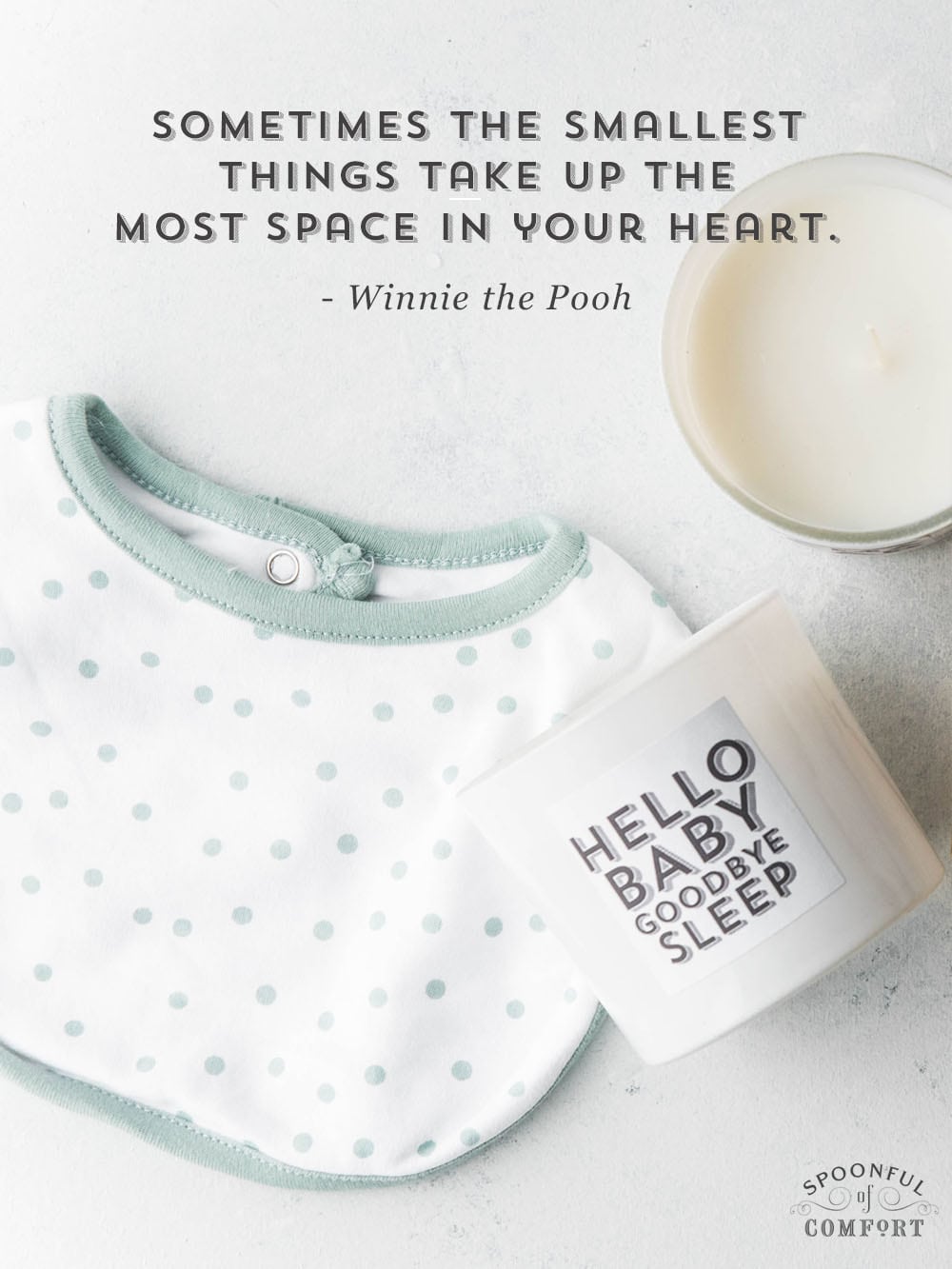 What's better than a thoughtful, funny, and useful present? A thoughtful, funny, and useful present that's easy to make. All you need is a set of candles, homemade printed labels, and a glue stick—making this a super simple gift that you can whip up faster than it takes a new grandma to buy up all the grandparent-related onesies at Target.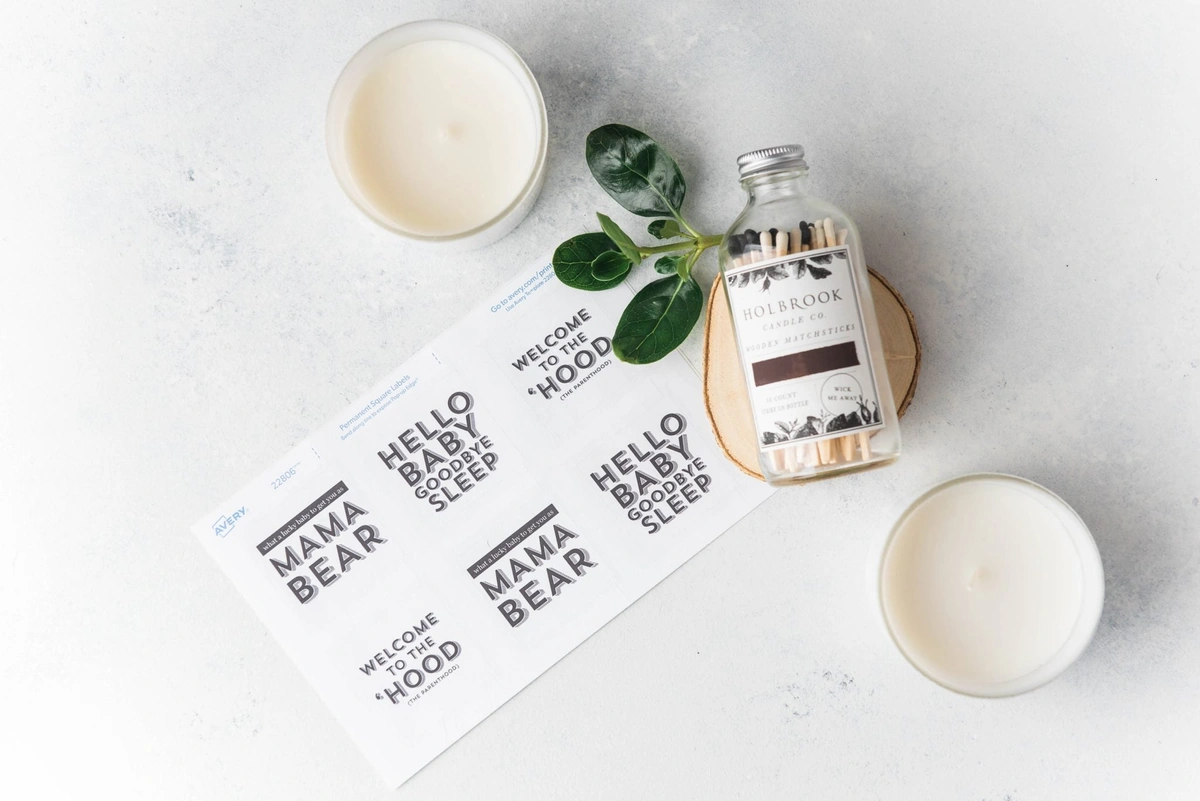 And, because you know your friend, you'll know all her favorite scents— a vanilla cinnamon that reminds her of her own mom, or the lavender that brings back memories of her wedding. Whatever you choose, you'll be able to find a way to make your friend feel special while giving them something to smile about at 3 am. So go scoop up some candles, and get ready to transform something ordinary into the perfect "you got this" gift for new parents.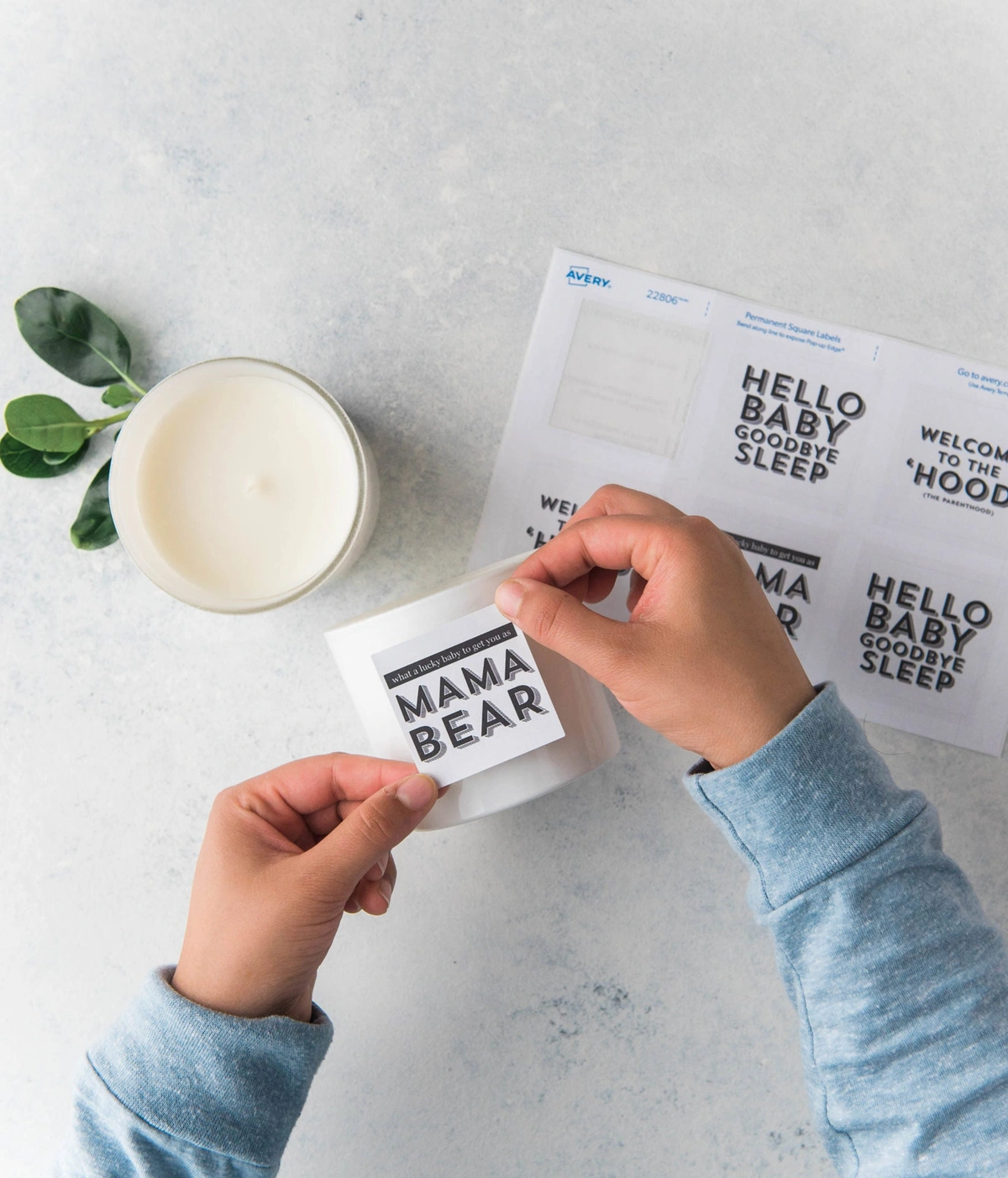 Really, the only tricky thing about this DIY is picking the perfect phrases to label your candles. Inside jokes, quotes from a favorite show, or anything that recognizes the weird combination of joy and delirium that is new parenthood are all good bets.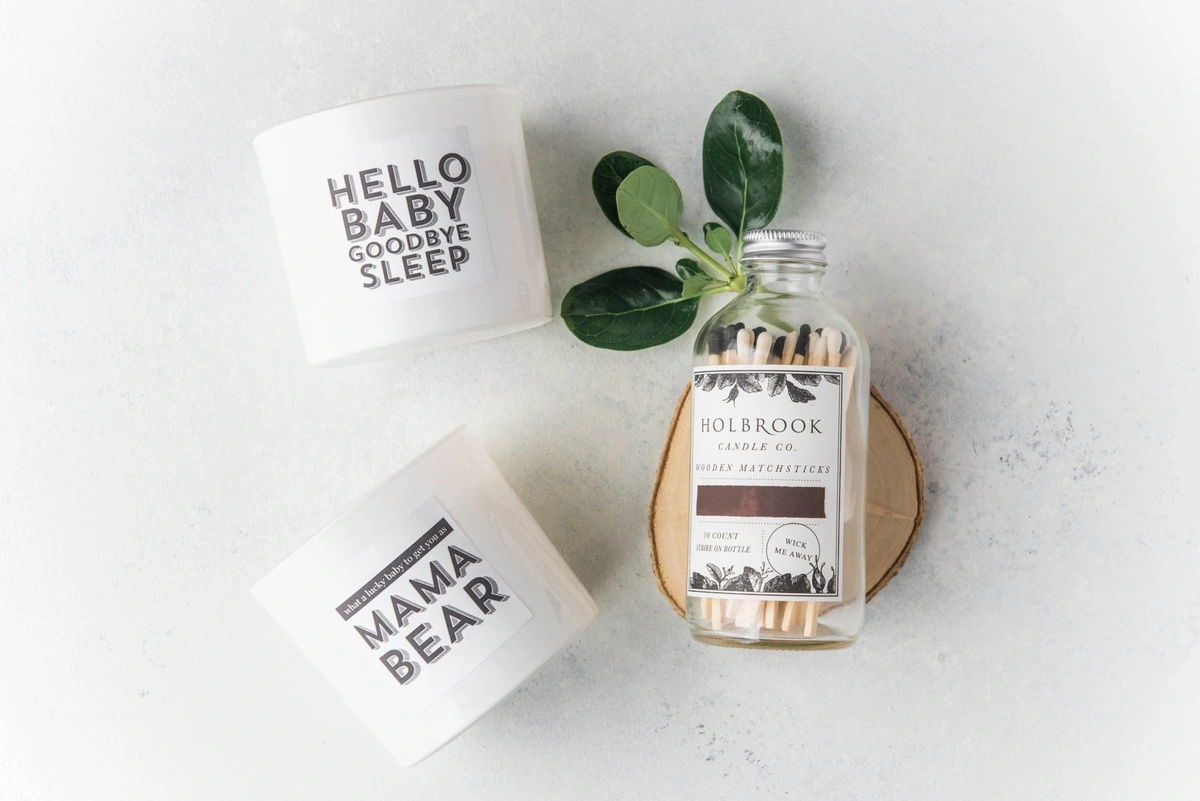 Once you've printed and cut out your labels, use a glue stick, spray adhesive, or even a swipe of mod-podge to stick label to candle, and
voila
, a thoughtful gift that probably won't end up with spit-up on it. Can grandma say the same thing about all those onesies? We didn't think so.

Send Love From Wherever You Are
Of course, sometimes distance keeps us and our amazing candles away from the friends we love. If you can't send your love via a visit and a candle, send dinner instead. We promise that the parents of infants want nothing more than to replace worrying about dinner with a quick nap, so our
Soups and Sentiments
care packages are a great way to give a new family a break. Check out all our delicious options for soup, rolls, and cookies and then get ready to accept all those invitations to be a godparent.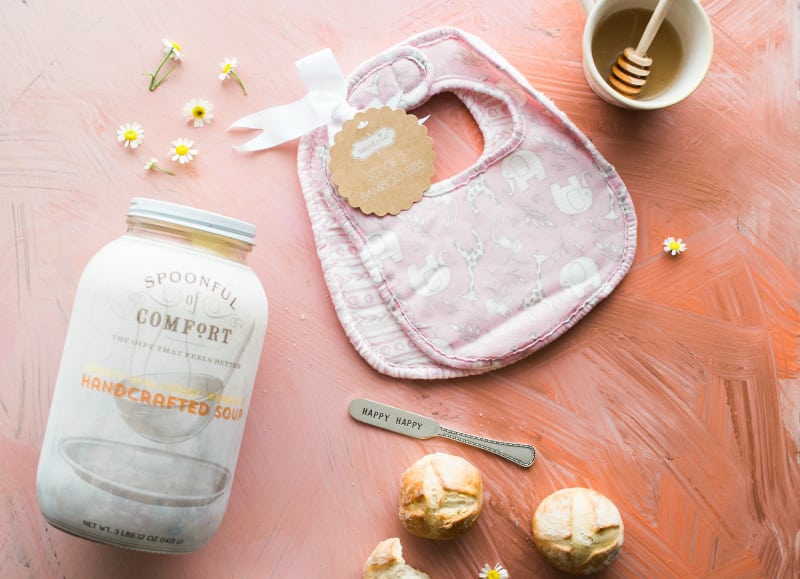 Share with someone you love
We love when great ideas get shared. If this post inspires you to lighten up a new parent's night, we'd love to see it! Snap a photo and 
tag us on Instagram @spoonfulofcomfort 
#spoonfulofcomfort
Save
Save