Fun Fall Inspired Crafts to Try This Thanksgiving
Fall Inspired Crafts
There is something extra special about homemade crafts and gifts. The time and effort it takes is part of the fun, but the most important thing is the memories you make with your family. For a fun, family activity during Thanksgiving or any holiday get-together, this is the perfect way to pass the time. Add a whimsical touch to your holiday decor or make great seasonal, homemade gifts! The best part is? You don't have to be an expert crafter to make them! Make decorating, gift giving, and family time even more fun this year by trying out these easy, DIY fall inspired crafts.
1. Felt & Pine Cone Turkeys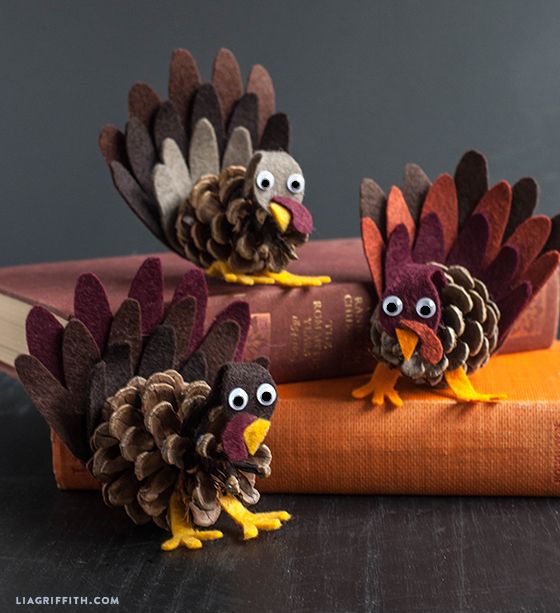 How cute are these little turkeys from Lia Griffth!? Take a trip outside and gather some pine cones and add some colored felt with glue. As simple as this craft is, the little turkeys will add a seasonal touch to your home that the kids will love!
2. Tin Punched Candles

With a little bit of paint and some hammer magic, this craft makes for a great centerpiece for the Thanksgiving table. Here is the full tutorial by A Beautiful Mess.
3. Autumn Leaf Mason Jar Candles

This super cute project from Spark & Chemistry is quick and affordable, costing only $5 dollars in total to make a couple jars. This requires some Modge Podge, faux or real leaves, mason jars, and some rafia to finish off the rim of the jar.
4. Dreamy Drilled Pumpkins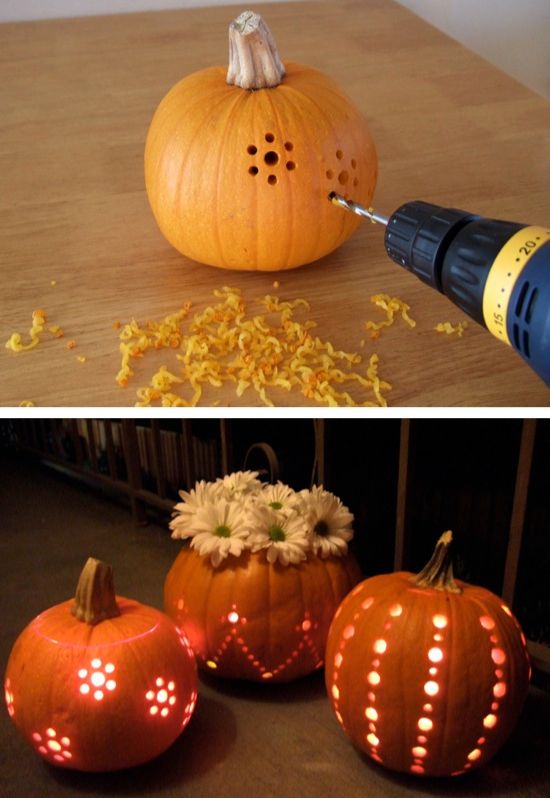 Homemade by Jade brings us this super easy way to utilize any leftover pumpkins from October. All you need are some pumpkins and a drill. This is probably best as an adult only craft in order to avoid any kiddos handling a drill!
5. Rustic Fall Letter Crafts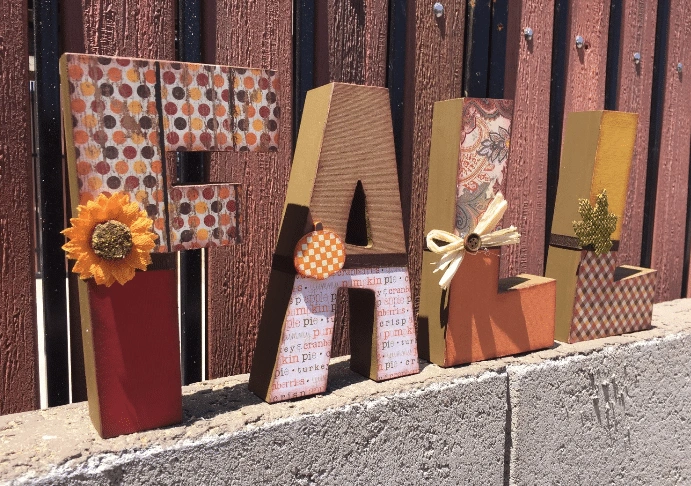 Using prebought wood letters, paint, craft paper, stickers, or any fall inspired trinket that can be glued makes this a craft that requires some creativity! Use your imagination with this one and create a decor piece that looks like it could have been bought at a home furniture store.
6. Cute Pumpkin Turkey

You can't have Thanksgiving without a Thanksgiving turkey! This classic craft comes with a fall favorite twist: a pumpkin body! All you need for this one is a small pumpkin, glue, craft foam, googly eyes, and leaves. Learn more about the craft at Paper Craze.