Easy Peasy Grape Poppers: Perfect for Your Next Party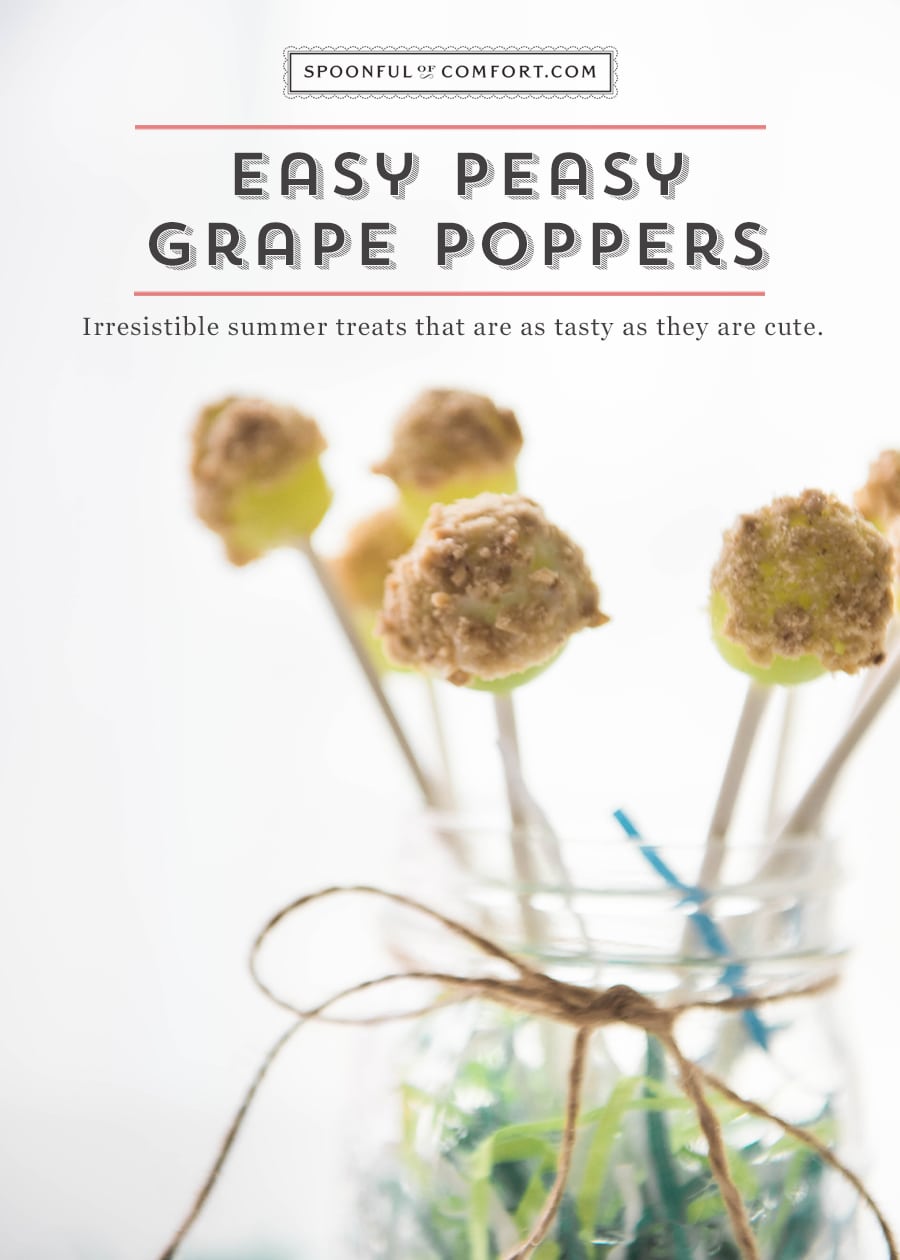 The scene: you're throwing a last-minute barbecue for some friends who came into town unexpectedly and want to catch-up. Being the excellent hostess you are, you want some fun snacks to keep people happy until the grill heats up.

Or, maybe you're on hostess duty for a Sunday baby shower and need a quick appetizer that's a little different from the usual fruit plate.

Whatever your party needs, we have the perfect go-to party snack: something quick and delicious that can go from kitchen to tray in under 15 minutes. (Maybe 17 minutes if you have to stop to turn on some fun snack-making music, which we obviously recommend.)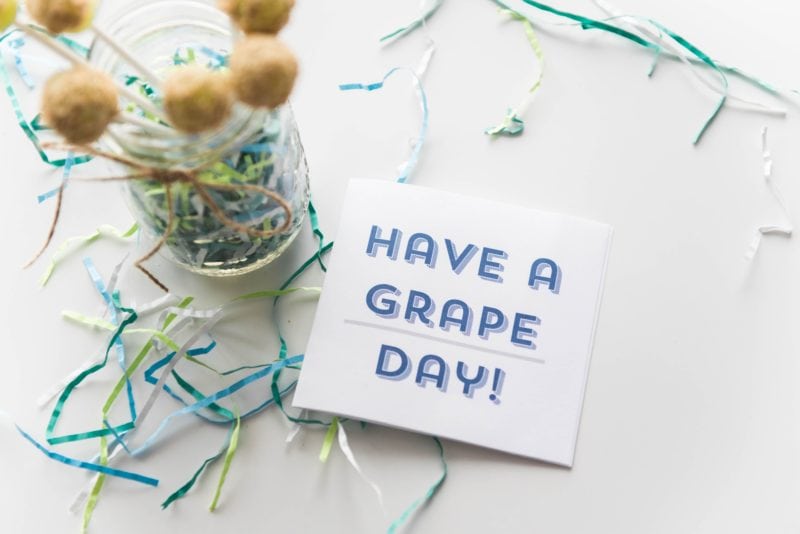 Grape Poppers For Your Next Party
If you're great at meal-planning and consistent food shopping during the summer months, you probably have all the ingredients for these Easy Peasy Grape Poppers on hand. But if not, no worries, everything you need is just one quick stop at the grocery store away…
You'll need:
One bag of large green grapes
Plain Greek yogurt (1/2 cup)
Lollipop Sticks (available in the specialty baking aisle at craft stores like Michaels or online via Amazon, but toothpicks will work in a pinch.)
Optional: if you're feeling extra fancy, skip the store-bought granola and try our favorite granola recipe from THIS post. You won't regret it.

Directions
Mix yogurt and honey together in a small bowl
Pour a handful of granola into a sandwich bag, and use a rolling pin to crush granola into smaller easy-to-stick-to-a-grape pieces. Transfer mixture to a second bowl.
Spear grapes with lollipop sticks, and coat with the yogurt honey mixture. Dip grapes into your granola mix, and your sweet treats are almost ready for action.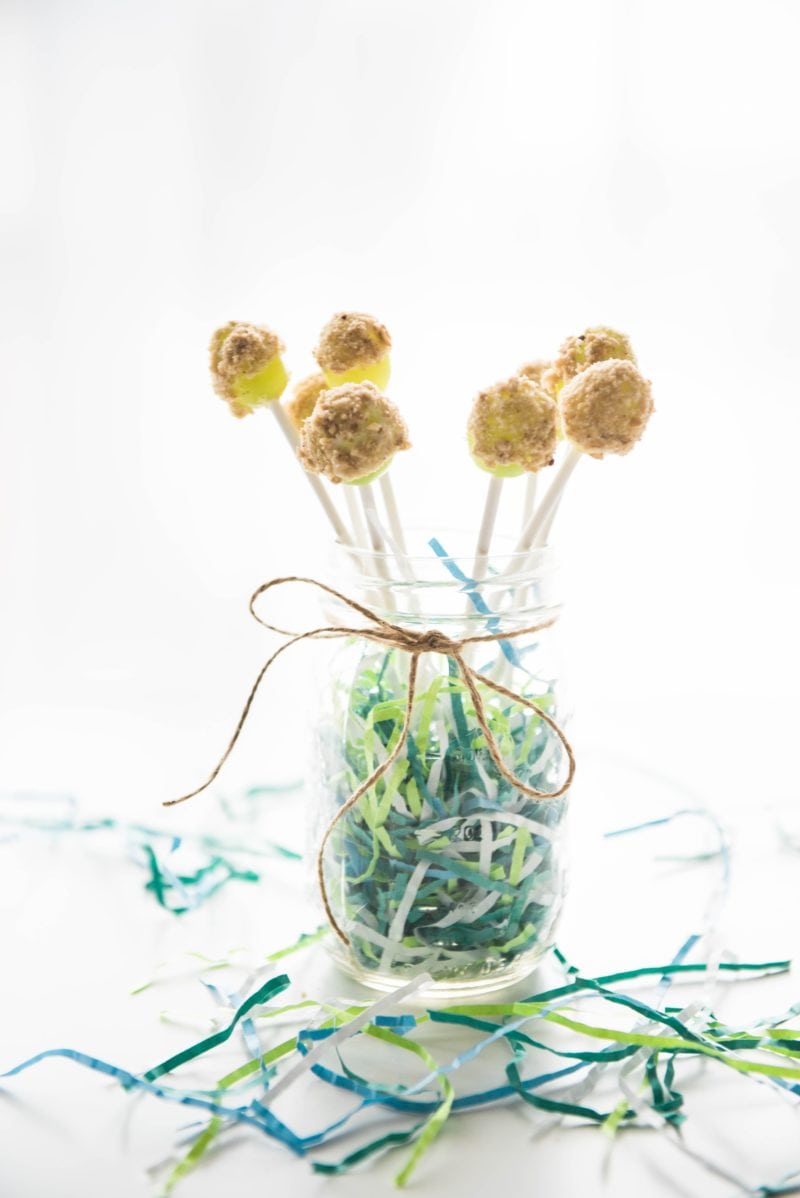 Wondering how to let your grape poppers set? Check out our in-post video for an easy hack to transform a cake pan and baking rack into a DIY setting station.

Want to make your grape poppers giftable? Use some brightly colored paper fill (find some in the gift-wrapping aisle of your local craft store,) to fill a mason jar or vase. Use a coordinating ribbon or twine to attach a card with your favorite grape-related pun, and arrange your poppers into a tasty bouquet of summer goodness.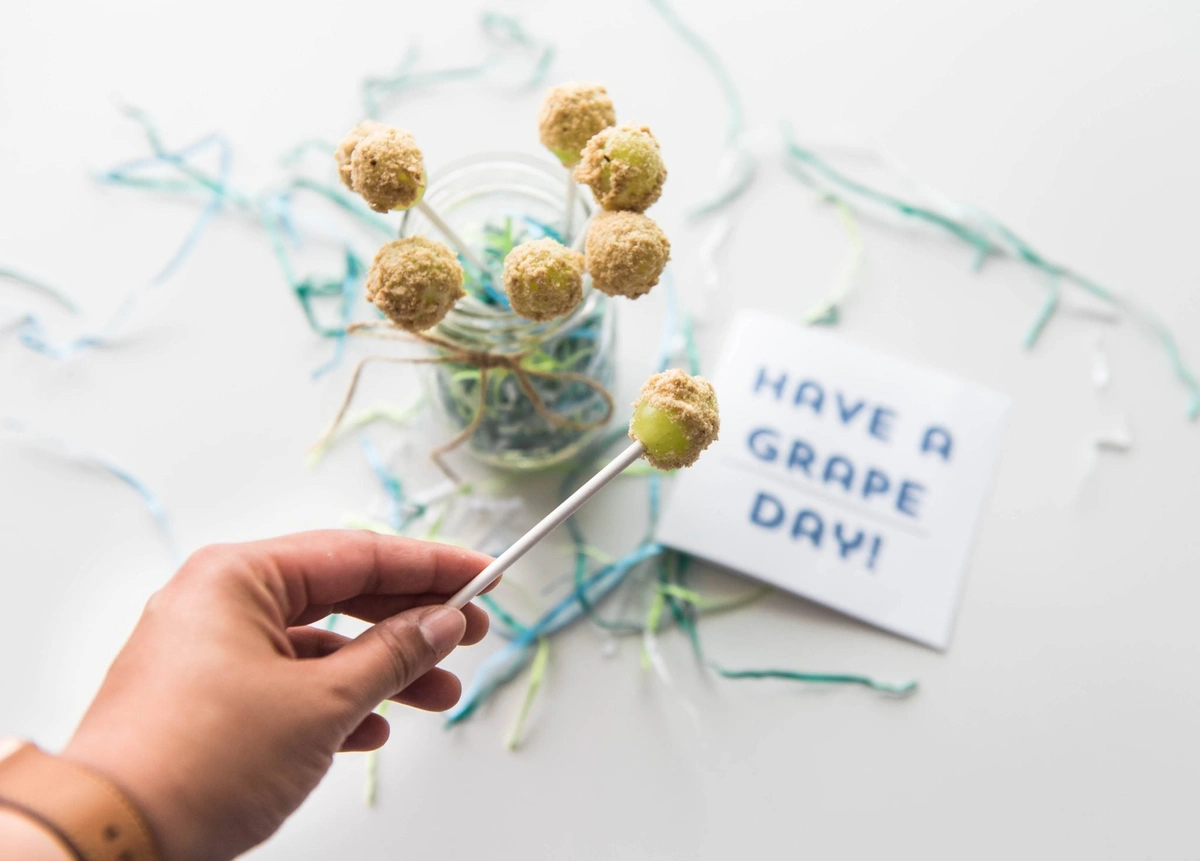 Can't Make the Party? Send Some Love
When you're too far away to surprise some friends with a delivery of homemade grape poppers, you can always send some love with one of our Soups and Sentiments care packages. Our summer soup selections offer the best of summer flavors, from sweet corn to garden-fresh vegetable medley. Paired with bakery-style rolls and cookies for dessert, sending dinner from afar has never been easier or more delicious.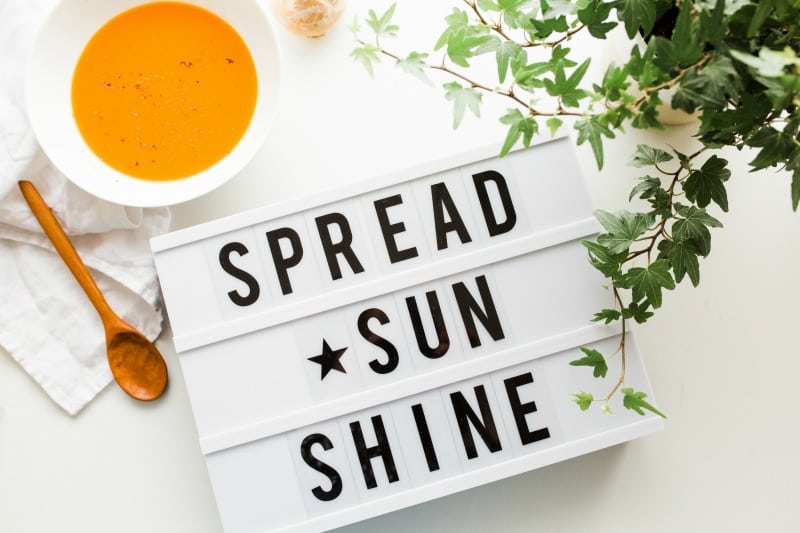 Share with Someone You Love
We love when great ideas get shared! If this post inspires you to try your own baking-rack-hack and whip up some Easy Peasy Grape Poppers, we'd love to see it! Share the love, snap a photo, and tag us on Instagram @spoonfulofcomfort #spoonfulofcomfort.

SaveSaveSaveSave