22 Employee Anniversary Gift Ideas
Employee Anniversary Gift Ideas
Employee anniversaries—also called service awards, service milestones, and service anniversaries—recognize employees not just for their tenure, but for the great work they've done. It's a chance to celebrate accomplishments, memories, and friendships.
Employee anniversary gifts are an important part of your company's employee recognition strategy. Honoring employees for their service fosters a sense of belonging in company culture. Employee recognition boosts morale and increases employee engagement. According to O.C. Tanner, an industry leader in employee recognition and years of service programs, 81% of employees say career celebrations help them feel appreciated in their work. Companies that regularly recognize service tend to have employees that stay with the organization longer, too.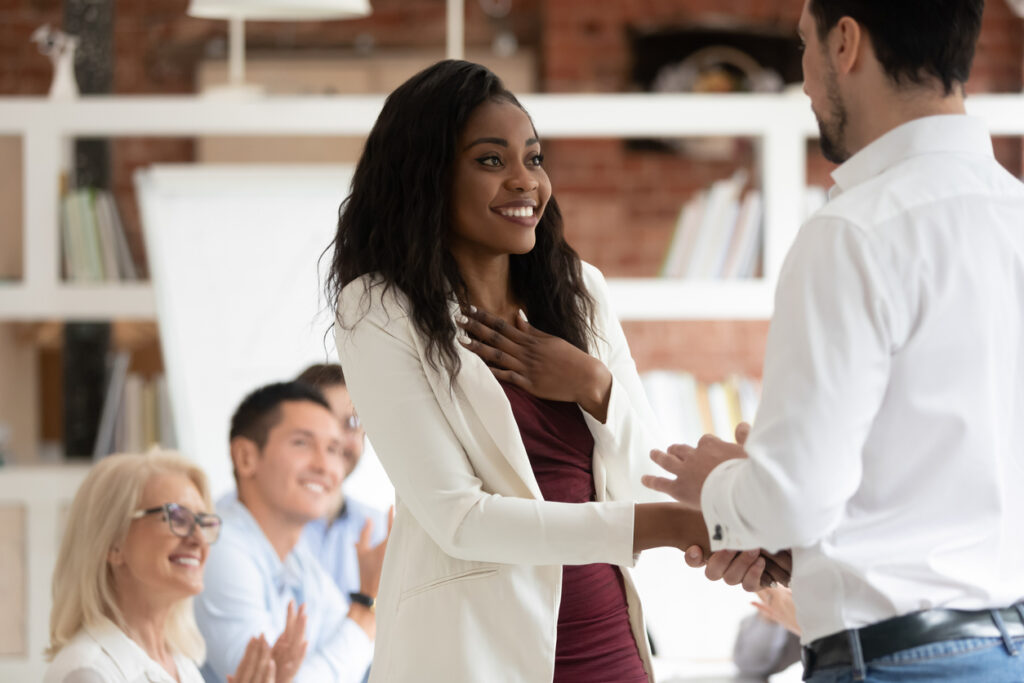 As people progress in their careers, they go through different stages—which call for different kinds of recognition. Early milestones help employees feel pride in their accomplishments and have a desire to add value and grow. Longer service awards celebrate expertise, personal ownership, and can be inspiring to newer employees. While every company's recognition strategy and budget will differ, look for ways to celebrate employees that lead to memorable experiences. Choosing gifts that satisfy personal "wants" instead of "needs" tend to be more personal, more appreciated, and more memorable.
And so you don't have to crawl through every gift website to find the right gift, we've compiled a list of 23 fool-proof employee anniversary gift ideas and categorized them by potential milestones.
One Year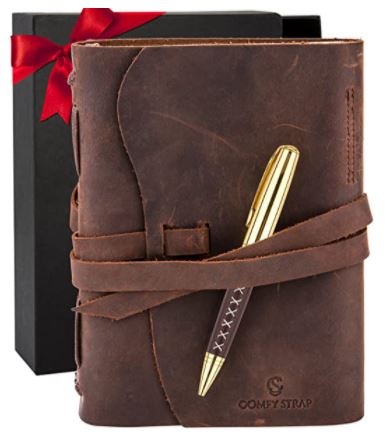 The beautiful thing about journals is that employees can use them for whatever they want. Whether it's for taking meeting notes, a place to sketch out ideas, or just journaling at the end of the day, this leather-bound journal will keep their thoughts and ideas secure. Plus it's a compact size, so they can take it wherever they want.
This natural-wood pen and display case can make anyone feel more important. Its unique two-tone wood and ergonomic design makes this comfortable to use and great to look at, and it works nicely as a desk ornament when not in use.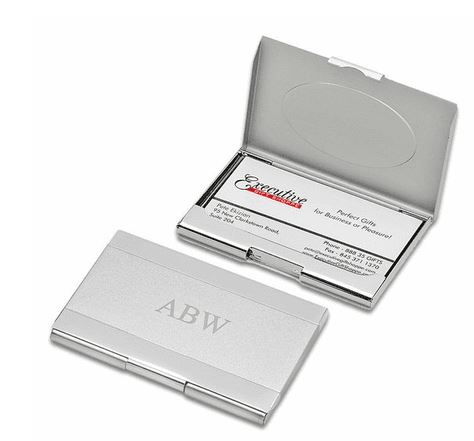 As an employee spends more time at a company, they'll often grow to be more professional. Giving them a business card holder will help them feel the part. This business card holder is made of polished silver chrome and can be engraved with your company's logo. It can also be packaged with gift wrapping, all prepped and ready for that work anniversary.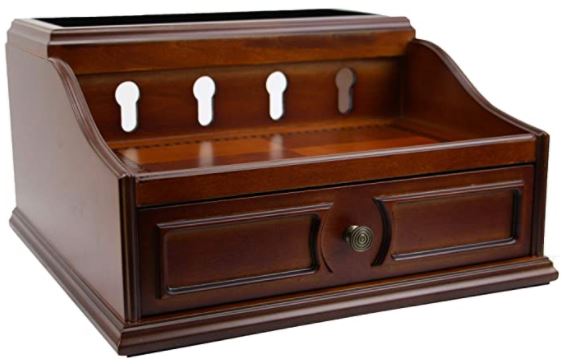 Cord organizers are particularly helpful for those employees who have to juggle their work and personal phones and any other device they need dring uthe day. This wooden cord organizer gives a desk a regal look while providing a place for phones, headphones, and tablets to charge. It also has two compartments for keys, wallets, or anything else they wouldn't want to carry throughout the day.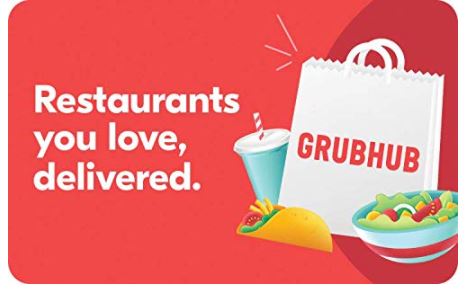 Who doesn't like free food? Grubhub gift cards let your employees pick the food they love and have it delivered to their homes. Your employees will definitely feel appreciated after their favorite restaurant comes to their door.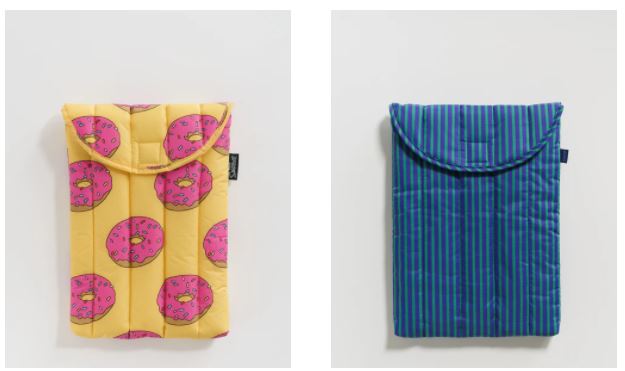 Baggu laptop sleeves pack a load of personality. That can make them an exciting and sought-after present for all your employees. With designs ranging from simple stripes to unicorns and dragons, your employees can pick which laptop sleeve would best suit their style and personality.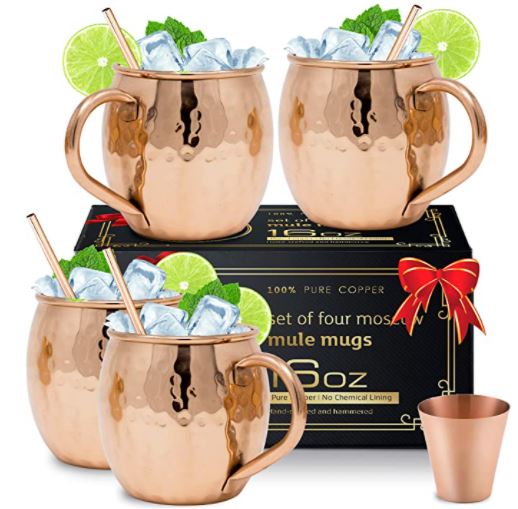 These food-grade copper mugs can be stylish containers for your employee's morning beverage. Perfect for cold drinks like iced tea and coffee, these mugs have a protective inner-lining so they won't tarnish. Plus, the manufacturer will deliver this mug set in gift-wrapping if you specify that it's a present.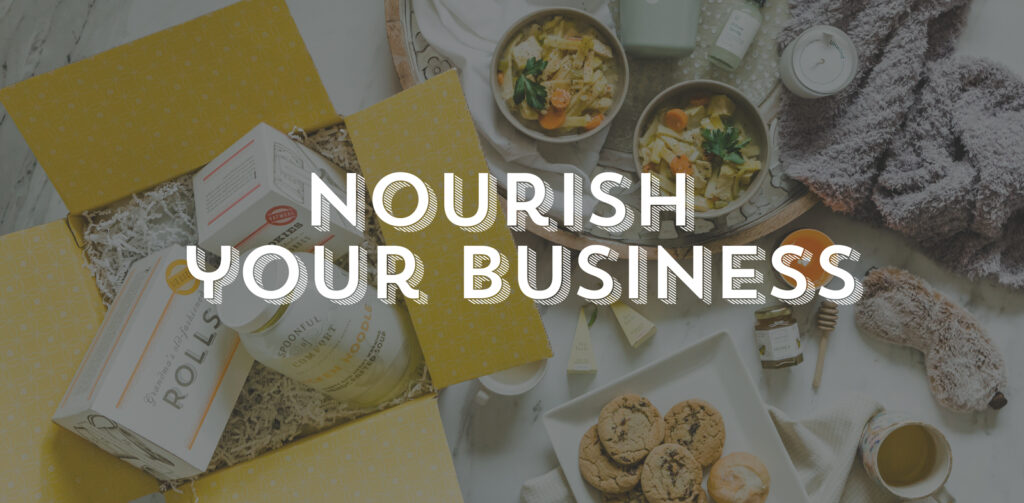 Three Years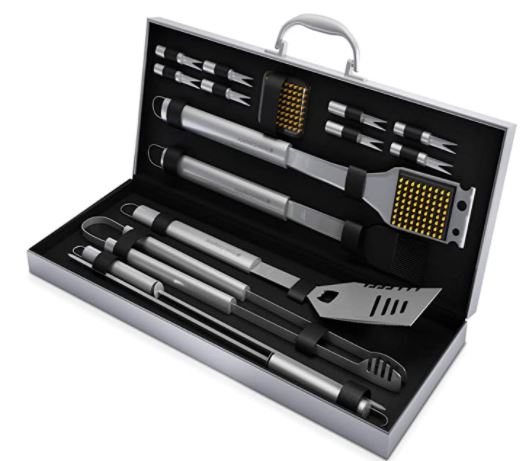 Grill sets are an ideal gift for any avid home cook. This 16-piece set comes with tongs, a spatula, basting brush, corn holders, and everything else your employee could want in order to host a perfect backyard barbecue. Not to mention, the kit comes with cleaning brushes so they can treat and clean their grill the right way.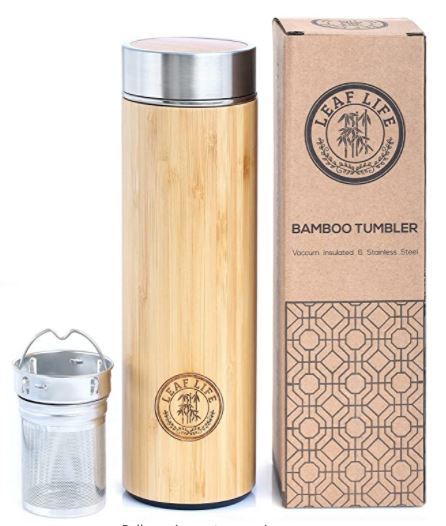 A twist on the typical water bottle gift, this bamboo tumbler lets your employees drink their favorite beverages in style. The bottle is insulated, keeping hot drinks for 12 hours and cold drinks for 24 hours. Its stainless steel interior also means no stains or odors.

For employees who like to light a candle after a long day, Homesick candles can add a splash of nostalgia. With scents designed to replicate the aroma of states and even certain cities, your employees can be transported back to where they were raised. They also have candles to remind certain noses of feelings and settings. For example, their Book Club scent is perfect to light when bundling up on a rainy day to read a good book.
Better Sweater
Your employees would love to get something that's as cozy as it is stylish. Fortunately, Patagonia's Better Sweaters can do both. With dozens of different color options for both men and women's sweaters, employees are sure to find one that they love. Who knows, they might even wear it every day in the winter.
Online Fitness Class
It's important to promote corporate wellness among your employees. After all, an employee who is active can have improved morale, increased productivity, and collaborate better with others. So for an employee anniversary, consider offering them a free online fitness class. Dryft Live's programs include HIIT, stretching, pilates, yoga, and mindfulness exercises.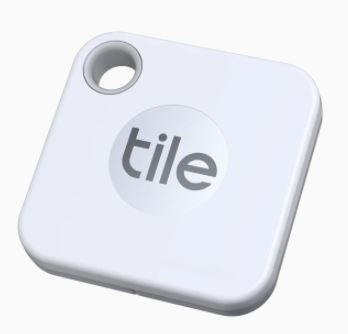 Speaking of keeping things organized, Tile helps your employees keep tabs on their important items, like keys, backpacks, wallets, or even their dog they bring into the office. Tile has a Bluetooth range of 200 feet, which your employees can track with an app on their phone.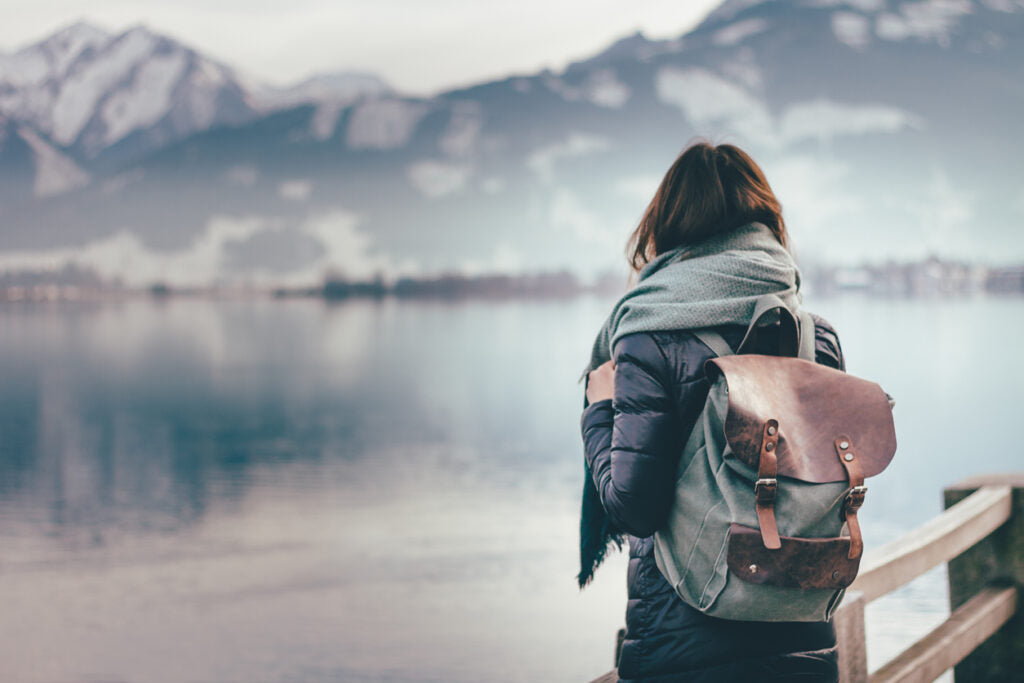 This travel backpack is great for employees who travel often or simply have a long commute to work. It includes ports to charge their devices and plenty of space inside to fit their work accessories or clothes for a weekend trip. It also features a lock for the zippers, so your employees' belongings will stay safe as they commute.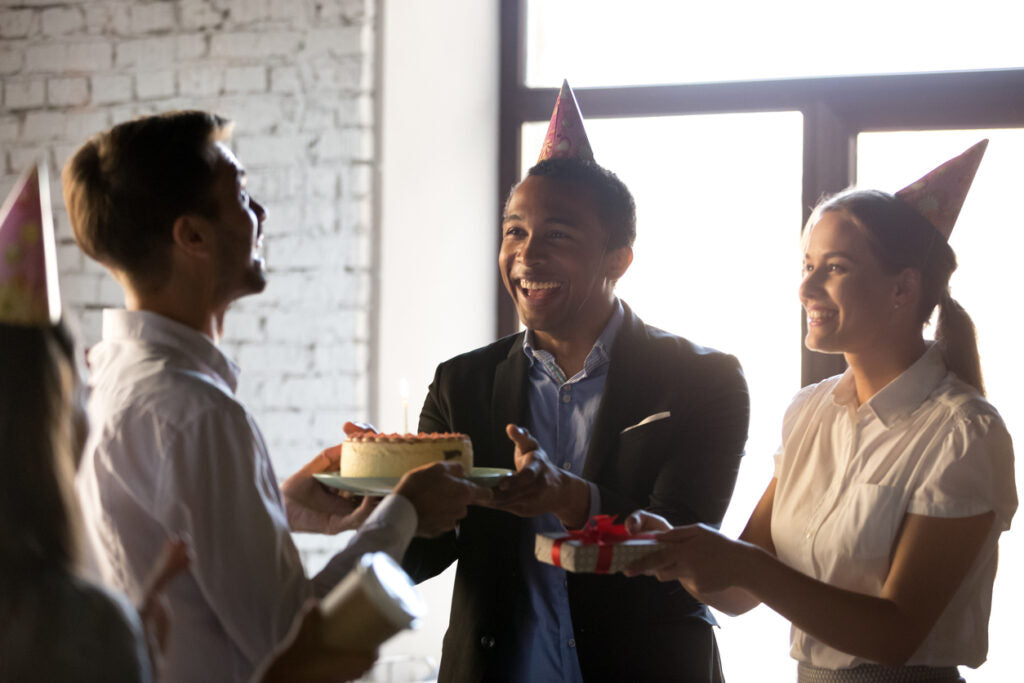 Five+ Years
15. Noise-canceling Headphones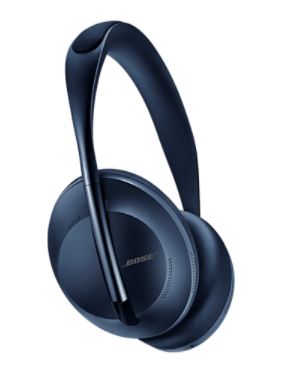 Noise-canceling headphones are a great option for any employee. It's an excellent tool for music and lovers and the easily distracted. These headphones by Bose use microphones on the inside and outside of the device to observe surrounding sound, which allows it to emit a noise-canceling frequency in real-time. With these headphones, your employee will be able to focus on their work or zone out from the world when they get home.
16. Hover Boards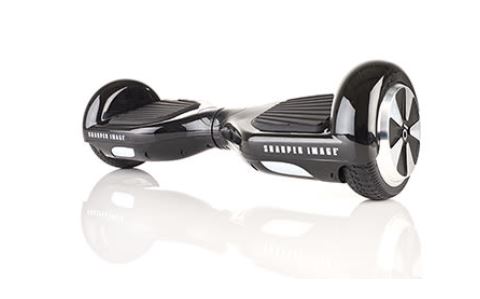 Whether it's for getting around the office faster or a fun device they can use at home, hoverboards can add a lot more excitement to your employees' lives. The hoverboard by Sharper Image has a built-in learning mode, so your employees won't have to worry about injuring themselves when they first hop on. When they feel confident in their abilities, employees can get up to 14 MPH.
17. Vitruvi Diffuser

Help your employees unwind after a long day of work with some aromatherapy. This stylish essential oil diffuser works as a stunning centerpiece in an office or home. Your employee can either set it on a timer or keep it running as long as they want; the diffuser has a sensor that knows to shut off when it runs out of water.
18. Cruises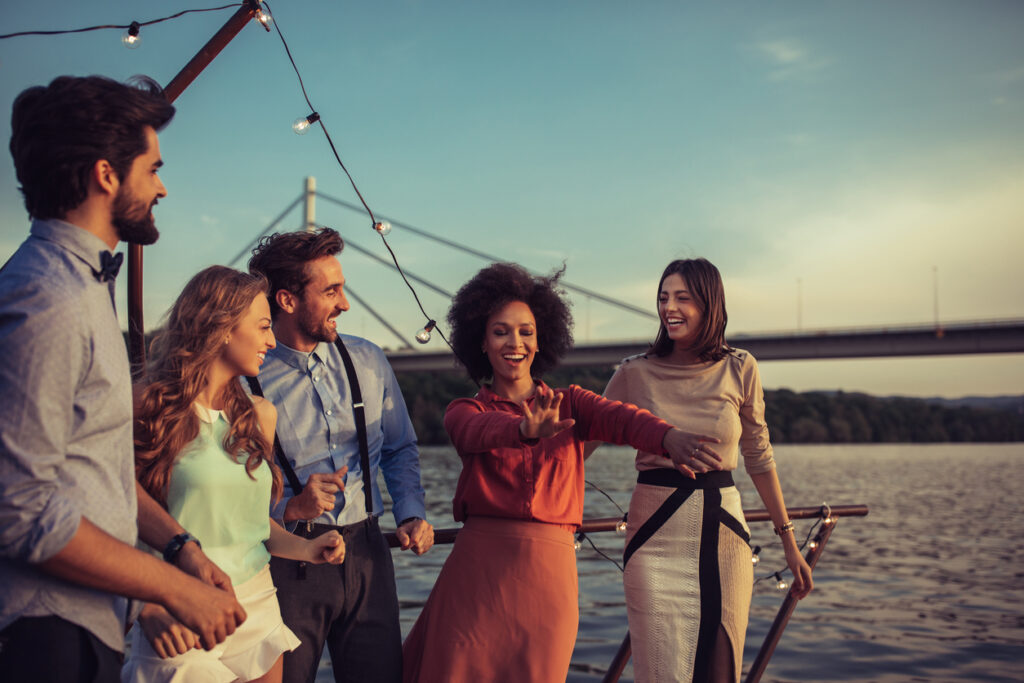 For your employees who have been around the longest, it's worth it to reward them with an extravagant cruise. What better way to say thank you for so many years of service than with exceptional dining, luxurious living spaces, and countless entertainment options? Plus, employees will have no problem relaxing from work when they're in the middle of the ocean, far away from any meeting rooms.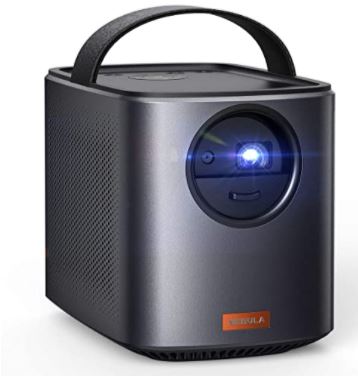 Portable projectors are great for movie lovers and sports fanatics alike. This projector by Nebula produces an amazingly clear picture and a powerful stereo sound. Any employee would be excited to get this for their work anniversary; movie nights and Sunday sports can now follow them wherever they go.
20. Amazon Kindle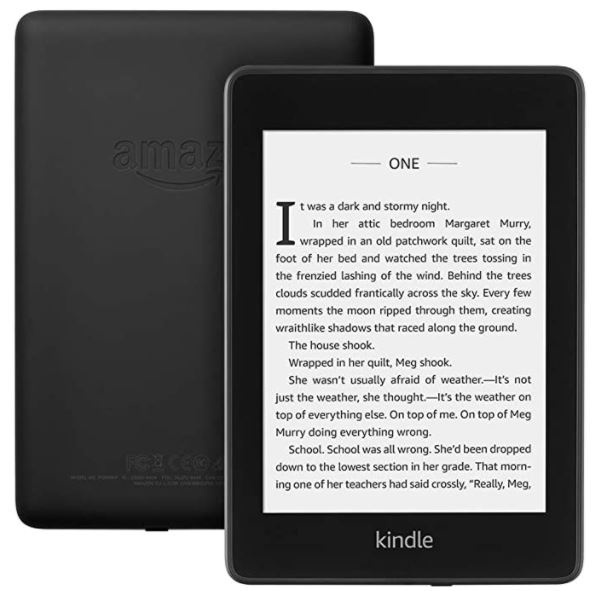 Did you know that reading can help reduce stress? That's why so many people find that reading a book right before they go to bed helps them wind down and relax, which leads to more restful sleep. So, giving an Amazon Kindle as an employee anniversary present can help promote mental wellness in your workers. You can also pair it with a cover to make the present feel more complete.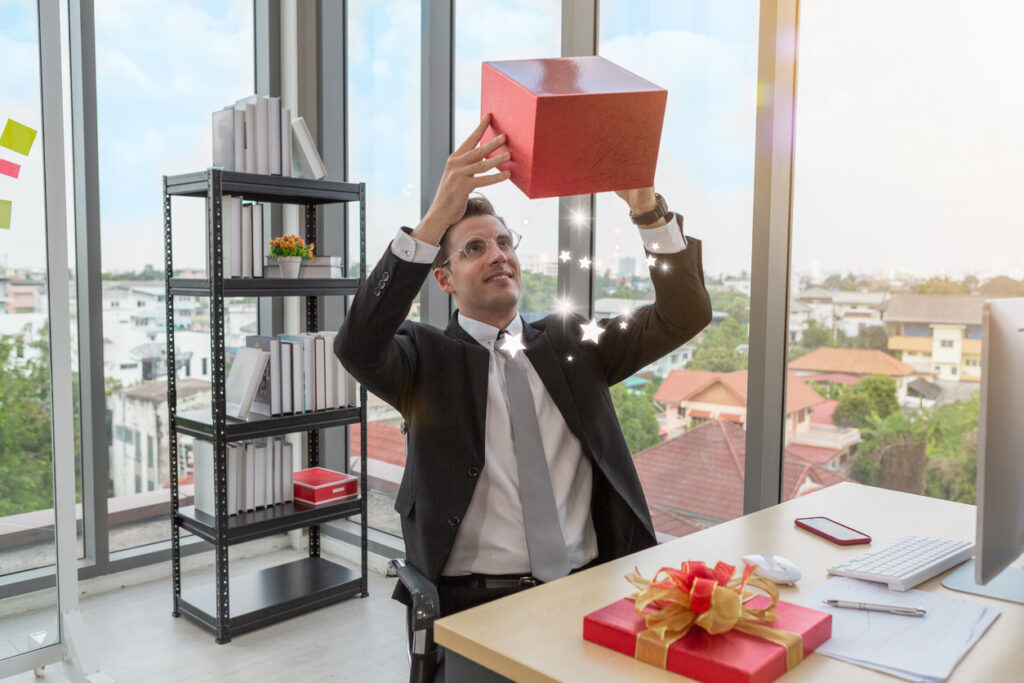 Good For Any Year
21. Paid Time-Off
A simpler way to give your employees time to relax is to give them extra time off. This may be a week off they can take whenever they want. Or, you can establish a system where employees get more time off each year the longer they work for you. So while a new employee could have 3 weeks of PTO, an employee of 5 years or more could have 6 weeks of available PTO.
22. Spoonful of Comfort Corporate Gift Baskets
We, of course, are partial to corporate gifts that feel personal and are an experience in themselves. A Spoonful of Comfort care package lets an employee celebrate with friends and family, giving them a little appreciation for their support, too. This unique, gourmet meal comes with four to six generous servings of delicious soup , a half dozen bacci rolls, and a half dozen of soft and chewy cookies.It also comes with a personalized note you can use to show your deepest gratitude for all the hard work your employee put in over the years

Get More Organized for Your Employee Anniversary Gifts
As you plan business anniversary gift ideas for your company, get managers involved. Leaders should be leading the cheer for employee accomplishments. You can get Spoonful of Comfort involved, too. When you choose our care packages as part of your employee recognition strategy, we work alongside managers or the HR team to ensure an incredible employee experience. When you open a corporate account with Spoonful of Comfort, you'll have a dedicated account manager who can keep your employee anniversary calendar, manage the mailing list, handle shipments, and do any troubleshooting. Plus, you'll get 15% off every Spoonful of Comfort purchase.
Learn more about the benefits of our corporate gifting program and how we can help with your employee service milestones. Visit our website to submit a free corporate account request.
This article is part of our
Corporate Gift Giving Guide
to guide you to find the perfect gift for every gift-giving occasion in business. Don't forget to sign up for your
Corporate Gift Account
today and get a discount on corporate gifts for your employees, clients, and customers!
Corporate Gifts
Executive Gifts
Gifts for Employees
23 Employee Anniversary Gifts [Aprpeciate Your Employees](← You are here)
Gifts for Clients