Best Holiday Gift Ideas for Clients
Holiday Gift Ideas for Clients
Knowing what to give clients for Christmas can be tricky. On the one hand, you want it to be professional, but you also want to give something that will make a lasting impression. If you're looking for Christmas gift ideas for clients, you've come to the right place. We've compiled a comprehensive list of thoughtful holiday gifts that will show your clients just how much you appreciate their business.
Holiday Client Gift Ideas by Industry
To help businesses find the perfect Christmas gift for their clients, we've organized a few gift ideas for clients in six industries: Real Estate, Human Resources, Office Management and Administrative Assistants, Law, Accounting, and Finance or Wealth Management. If we haven't addressed your particular industry, we bet you'll still find holiday gift ideas for clients that are relevant to your business.

Holiday Gifts for Clients from Real Estate Agents / Brokers
Holiday Gifts for Legal Clients from Lawyers
Homemade Soup – Warm up your legal clients on a cold December night with homemade soups from Spoonful of Comfort.
Cheese and Crackers Basket

– Check out an option

like this one

where clients can sample Wisconsin's best cheese on top of a delicious cracker.

Wine or Champagne – A little treat to help them relax after spending a long day in court together or after a big win.
Fancy Chocolates – To satisfy your client's cravings for a sweet treat.
Collector's Items – If your client collects things like stamps, old coins, model cars, or rare books, give them something they can add to their collection.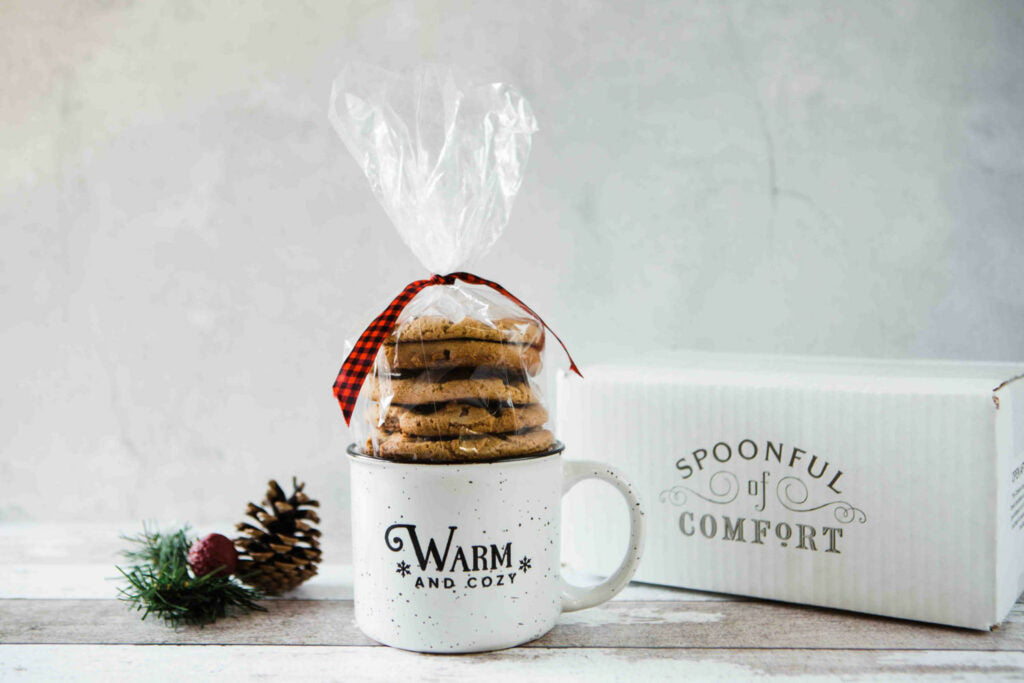 Holiday Gifts for Clients from Accountants
Themed Calendars – Get your clients ready for the new year with a themed calendar with their favorite TV show or movie on it or with a humorous one to brighten their day.
Home-Brewing Kit

– Enjoy a little Christmas spirit with a home-brewing kit where customers can find their own unique flavor of beer. Help your client prepare for the upcoming tax season!

Joke of the Day Desk Set – Bring some humor to their day with these daily jokes. Just don't blame us if they try them out on you the next time you see them!
Entertainment Gifts – Anyone would love leisure treats like theater gift cards, refillable popcorn buckets, or mugs to their favorite playhouse or movie theater.
Gourmet Cookies – Whether they set them out for Santa or enjoy one themselves, a cookie care package from Spoonful of Comfort is a perfect holiday treat.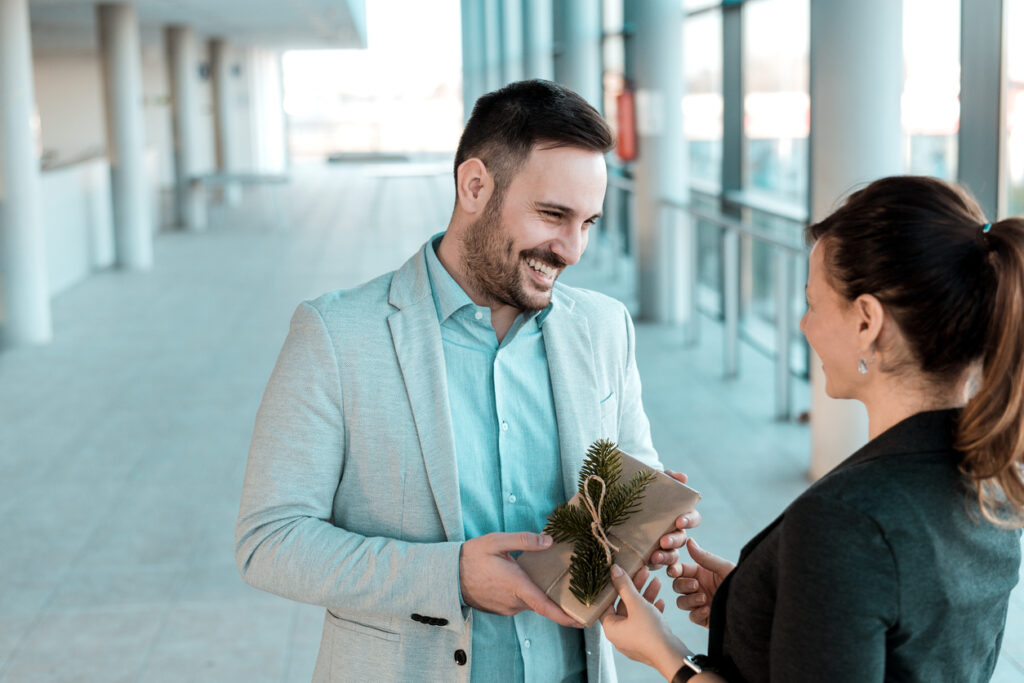 Christmas Gifts Ideas for Clients from Financial Advisors & Wealth Managers
Coffee Table Book – There's no better way to bring some color and literary charm to a coffee table or bookshelf.

Consider a book related to your client's personal interests to let them know you care.

Tote Bag – Help customers carry all their holiday gifts with a tote bag with your company's logo printed on it.
Coupons or Discounts – To help your client save a little extra money during the holidays, give a coupon to local stores or provide them with a discount to online vendors.
Magazine Subscription – Keep your customers in the know about what's going in the industry with a magazine subscription to Fortune, US Banker, or Earning's Perspective.
Tile Mate – Help your customers keep track of their wallet, phone, or keys with a Tile Mate that has your company name or logo on it.
Holiday Gifts from Cosmetic Surgeons & Medical Spas
Corporate Gift Package – To encourage clients to relax and destress during the holidays—or when recuperating from a procedure—with a bowl full of warm soup, cookies, a comfortable throw, and slippers.
Self-Care Set

- Encourage your clients to treat themselves this holiday season with the perfect

Self-Care Set

.

Makeup Bag or Tote

– Here's a thoughtful gift to help your client keep their brushes, makeup, or other beauty tools organized and accessible at home.

Gift Cards – You can help them buy from a local beauty store where they can pick up their favorite products.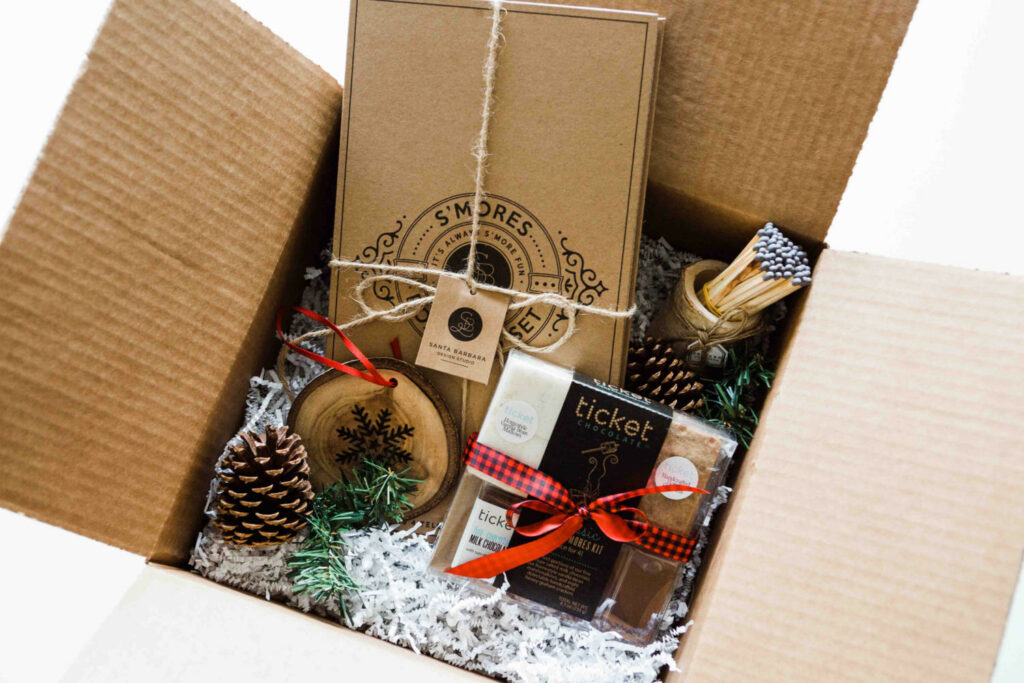 Christmas Client Gift Ideas for Everyone and Every Industry
Rather than gifting something that will eventually end up pushed to the side of a desk or in a closet, give your valued clients something more unique. Not only will this leave a more memorable impression with your customers, but it will also strengthen your relationship. Plus, you'll show how much you appreciate their business with a gift that is thoughtful and unexpected. For ideas, check out this list of unique client Christmas gift ideas.
Unique Christmas Gifts
Personalized Holiday Gift Ideas for Clients
Simple Client Gift Ideas
Wall Art – A framed poster, photo, or quote to hang on their wall.
Kitchen Tools – This can help clients get dinner on the table faster.
Christmas Tree Ornaments – Do you know their favorite book or movie? Or do you have an inside joke? Thoughtful ornaments are always appreciated (assuming your client celebrates Christmas).
Specialty Beer – You can choose something local, seasonal, or even a little weird.
Gourmet Pancake Mix – Throw in some maple syrup for a delicious Christmas breakfast.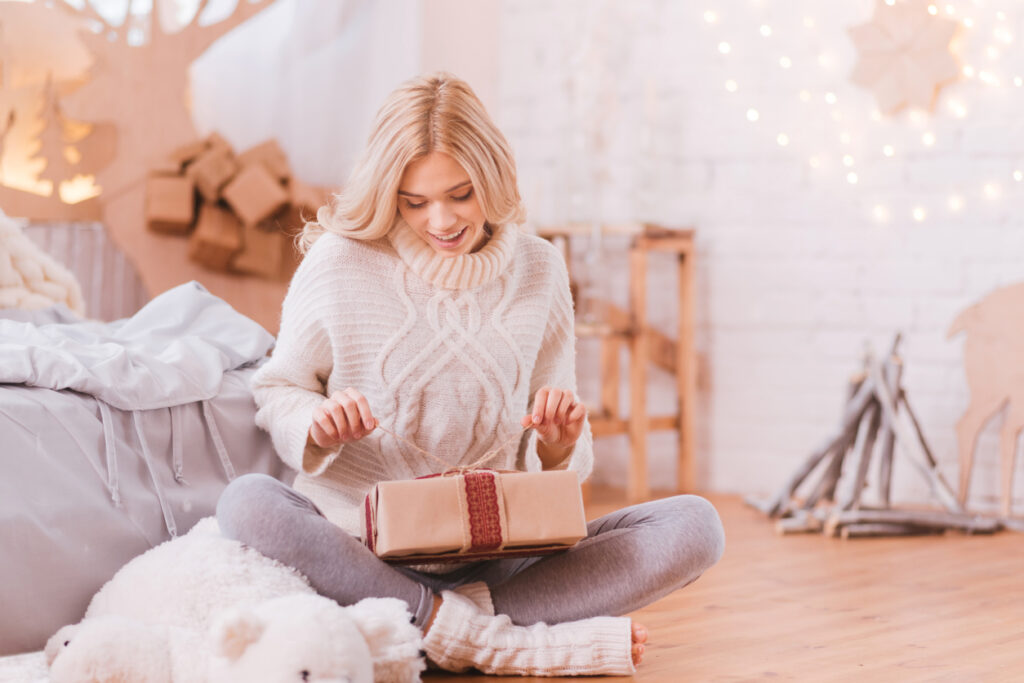 Inexpensive Holiday Gifts for Clients
A Treat Jar – Take the time to fill a vase or jar with their favorite candy or sweets.
Board Games – This is a gift they can enjoy with their entire family.
Puzzle Books – If they're a puzzle fan, they'll love a book full of crosswords, word searches, or sudoku.
Winter Skin Care Products – If you have a personal one-to-one relationship with your clients (such as clientele at a salon or a gym), consider personal care items like lip balm, moisturizer, or shaving lotion.
Gift Card – It's up to you how inexpensive this one is, but consider getting them a card to spend at a local bookstore.
Handmade Client Christmas Gifts
Chalkboard Coasters – These are a fun and inexpensive gift that can be decorated in hundreds of ways.
Baked Goods – Homemade bread, pies, or treats are always appreciated during the holiday season.
Personalized Photo Candles – Photo candles are really easy to make and cost next to nothing. Give your client a gift of your team or print your company's logo on it.
Sunglass Case – If you can sew, use your skills to make a sunglass case with a fun pattern or embroider your company name onto it. Include a pair of cheap sunglasses too.
Fun Holiday Gift Ideas for Clients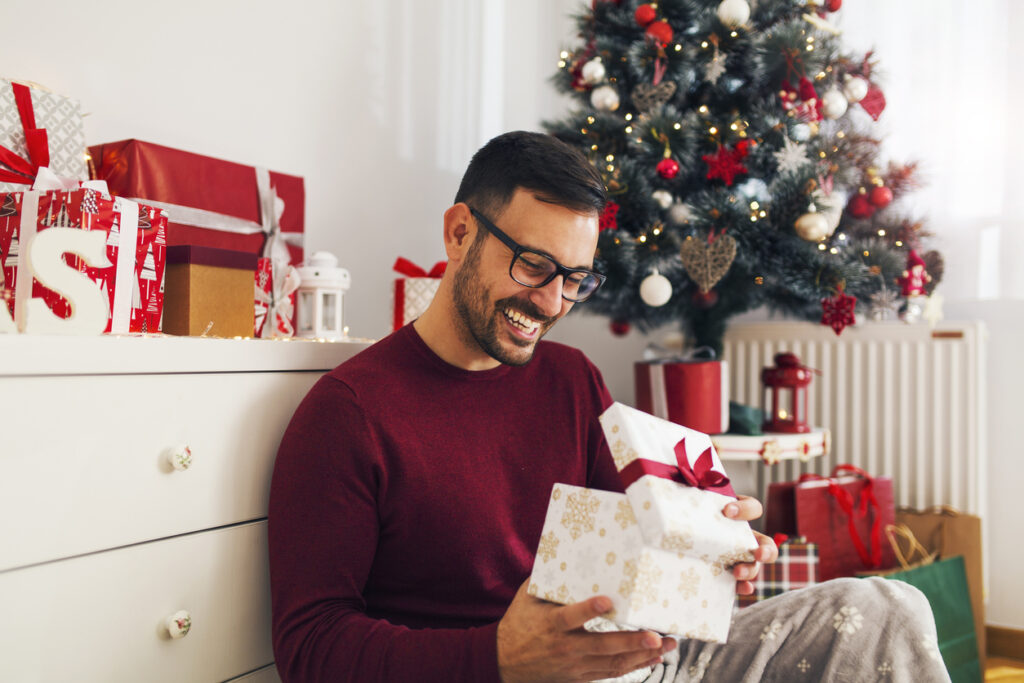 Holiday Gifts for Male Clients
Classy Wallet or Money Clip – Perfect for the guy who's still using his first wallet.
Cigar Travel Set – Cigar smokers don't usually keep it to themselves. This is for your cigar-loving clients who are always on the move.
Tie Gift Set – An upgrade from the traditional Father's Day gift, this set includes a wooden case, cufflinks, and tie clip.
Best Christmas Gifts for Female Clients
Yoga Mat – If you've got a yoga-loving client, you can't beat a quality, non-stick yoga mat for their favorite exercise.
Winter Boots – If you know your client's shoe size, a pair of winter boots can keep feet warm and pair with any outfit. Then again, a gift card so they can pick out their own might be better.
Sangria Mix – You certainly don't have to be female to enjoy the sweet taste of sangria, so consider this for any client who'll enjoy it. Include a bottle of rum or brandy to make it all-inclusive.
Holiday Food Gift Ideas for Clients
Everyone needs food, which is why food gifts are the perfect gift for your clients and customers. Delivering something homemade or dropping off a gift basket filled with food shows that you were thinking of them.
Below are a few Christmas gifts for clients that are all food-related:
Christmas cookie gift package - Nothing ends a long year (or a long-haul sleigh ride) better than some sink-your-teeth-into sweets like cookies.
Christmas gift basket

- A gift that is sure to please everyone. For example, Spoonful of Comfort's customizable

holiday gift baskets

are filled with delicious soups and treats—plus free shipping!

Sugar Cookies – Cut and decorate them in popular Christmas shapes. Even if they turn out to look like blobs, everyone loves sugar cookies!
Gingerbread House Decorating Kit – For the kid in everyone. This makes a great family activity for your clients—or even a solo one since you get to eat the house when you're done.
Fudge – Make it more holiday-themed by topping the fudge with candy canes, chopped nuts, or marshmallow fluff.
Pies – Pumpkin, chocolate, or apple pies. Blueberry? Go for it.
Spiced Rum Fruitcake – This is a great option because it can be made weeks in advance while still tasting great.
The Monetary Details
When it comes to giving Christmas gifts to clients, you may be wondering how much you should spend, whether it's tax-deductible, or what best practices are. We've sorted out all the monetary details for you below.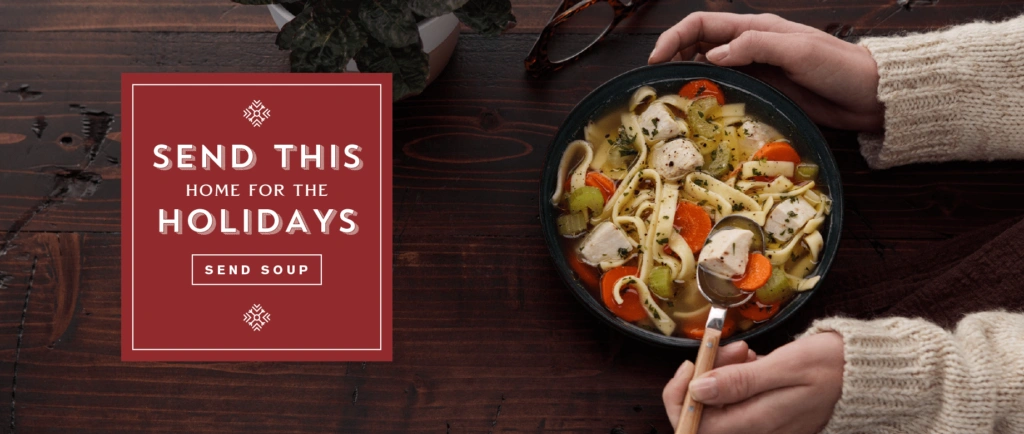 How Much Should You Spend on a Holiday Client Gift?
The amount you spend on Christmas gifts for clients is dependent on a few factors: your budget, client volume, and the different levels of revenue you obtain from each client. You'll also want to check the maximum gift value clients are allowed to accept, especially if your clients work in a government or non-profit setting.
It's important to show your clients that you value their business enough to send a gift for the holidays, but you don't need to break the bank. If you have a ton of clients but a small budget, don't be afraid to keep the gifts small and inexpensive. A handwritten note is still a great way to show you care and you're thinking about them.
Are Client Gifts Tax-Deductible?
Business gifts are indeed tax-deductible, but certain limitations apply. Regardless of how much you spend, only $25 can be deducted for each recipient for the entire year. So, if you send one client three different gifts over the course of a year, you can only deduct $25 from the total cost for all three gifts.
If you're giving the gift of entertainment, like event tickets, you can deduct up to $50 from the total for the whole year.

Get a Discount with Bulk Spoonful of Comfort Orders
With the right gift, you can express your appreciation and leave your clients with a lasting impression and a frequent reminder of your business. No matter how big your clientele is, you can find dozens of Christmas gift baskets available that you can purchase in bulk at a great price. To help get you started in your search, request a catalog weight unique Christmas packages available from Spoonful of Comfort, available at a discounted price for corporation accounts.
This article is part of our
Corporate Gift Giving Guide
to guide you to find the perfect gift for every gift-giving occasion in business. Don't forget to sign up for your
Corporate Gift Account
today and get a discount on corporate gifts for your employees, clients, and customers!
Corporate Gifts
Executive Gifts
Gifts for Employees
Gifts for Clients
Holiday Client Gift Guide [By Top Industries] (← You are here)