How to Organize a Meal Train
Tips for Organizing a Meal Train
When big life events happen, it's the little things that sometimes make the biggest impact. When caring for a sick spouse, a new baby, or even just moving into a brand-new house, worrying about what to make for dinner can feel overwhelming.
If you've got a friend, loved one, or colleague experiencing a big life transition, it might be time to call in reinforcements and organize a Meal Train. It's the perfect opportunity to help someone in need, and allows the community to come together and offer some much-needed support. Want to get started? Here's everything you need (including recipes!) to get your Meal Train on track…
There's so many great tools available for coordinating a meal, from options that include scheduling additional long-term care—like signing up for extra help like yard work or transportation— to user-friendly calendar systems that help everyone get their delicious dinners to the right place at the right time.
Getting Started
Whatever you choose, start with getting the word out via a Facebook Event page that includes all the basic information and helps you build your team. Once the dream-team is assembled, try one of these awesome (free!) resources designed to make Meal Train coordination easy and stress-free.
The name says it all! Meal Train provides everything you need—including Facebook and email invite options, an interactive meal calendar, and automated reminder emails. It's easy to add in preferred times, food preferences, and donation options as well!
User-friendly, with easy sign-up options, group messaging, and lots of reminder features, Sign-up Genius is convenient for everyone, and great for organizations getting together to support a coworker or colleague.
Take your community to the next level with Give In Kind, which lets you customize your Meal Train by event (new baby, spouse deployment, medical recovery, etc.) and let's you add on additional needed services, like house cleaning, transportation, or child-care. This is a fantastic choice in situations where an individual needs extended support!
Meal Train Recipe Ideas
We all love Lasagna, (seriously, it's delicious,) and we all really love Pizza, but adding a little variety to the Meal-Train classics is always a good idea! Here's some great recipes for meals that are freezable, easy to serve and reheat, and taste just as good as a slice of pizza…
Chicken Enchiladas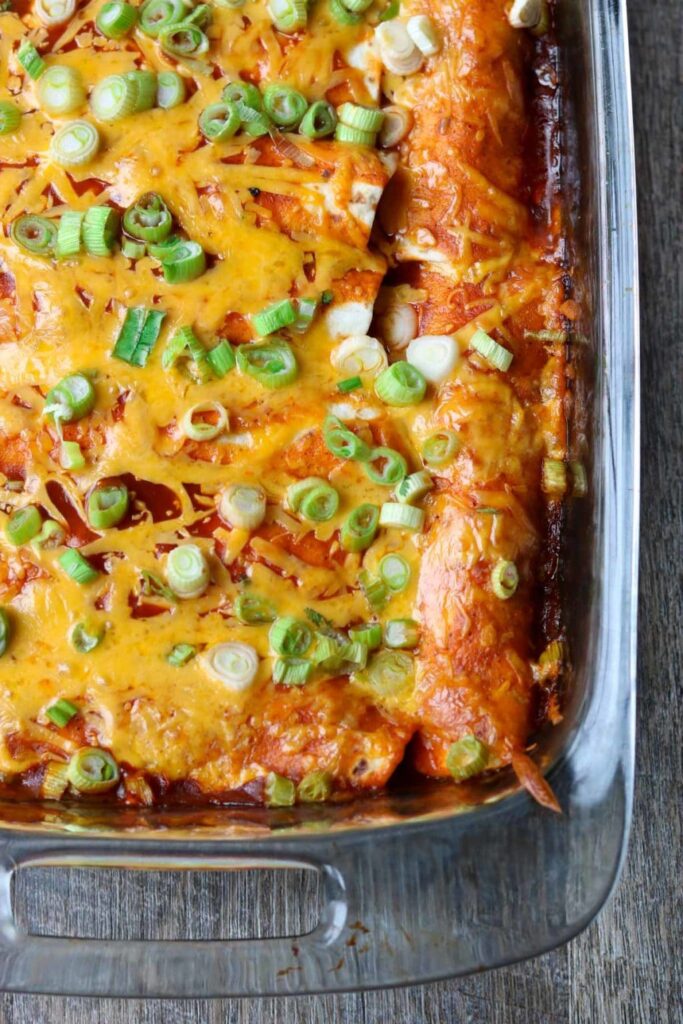 Warm, cheesy, and easy to serve, this recipe is a go-to for any Meal Train. Added bonus: you can use a rotisserie chicken if you're short on time. You can also double the recipe to make an extra pan for a loved one to freeze and enjoy later. GET THE RECIPE
Chicken Pot Pie
It's the ultimate comfort food, and super family-friendly. And don't worry, you can use store-bought crust if pastry isn't your forte! GET THE RECIPE
Freezer-Friendly Breakfast Burritos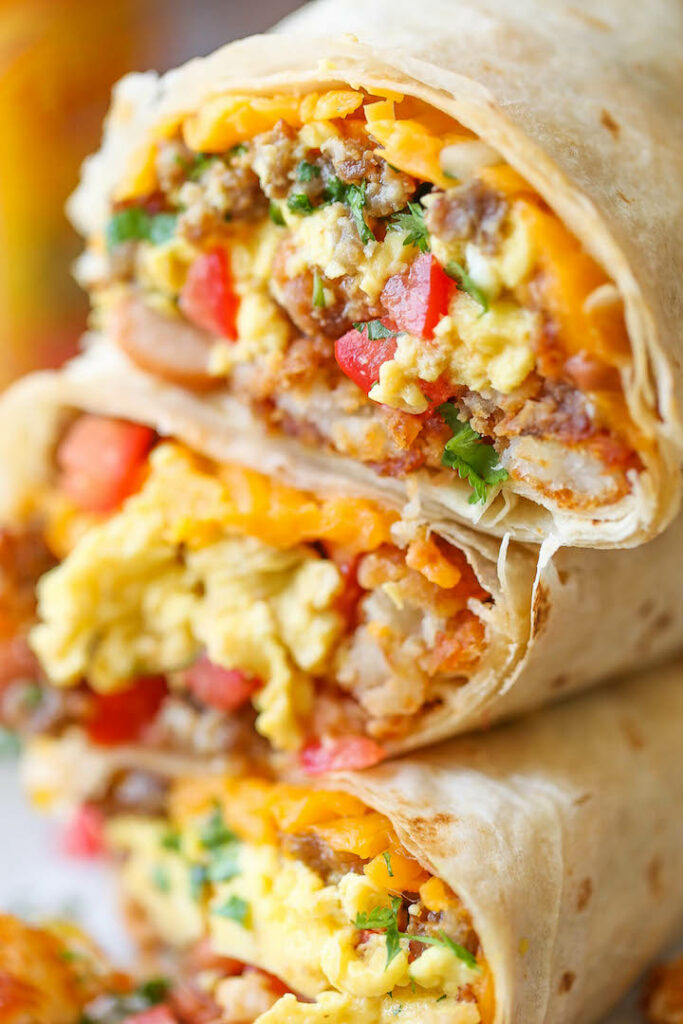 Don't forget the most important meal of the day! These freezer-friendly champions make breakfast easy for folks recovering from an illness, sleep-deprived new parents, or families busy with multiple doctor's appointments. GET THE RECIPIE
Pork Carnitas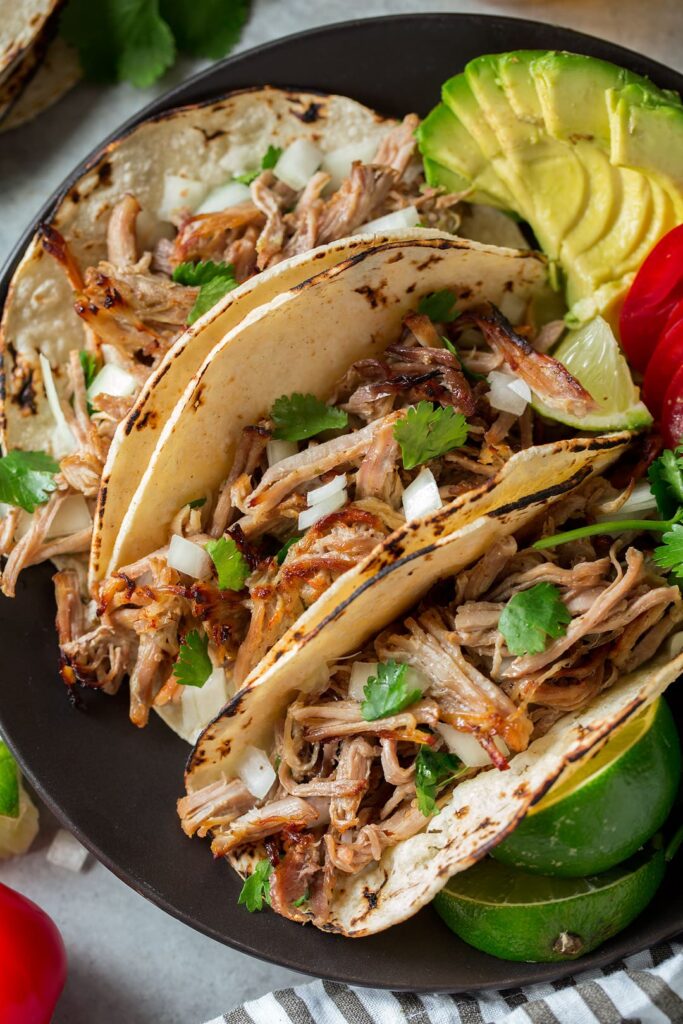 Easy to make and easy to serve—just include tortillas and your favorite toppings. We love a good slow cooker recipe that lets you show someone you care without spending hours in the kitchen. GET THE RECIPE
Mushroom Stroganoff
Looking for a delicious meal for a vegetarian family? This hearty and flavorful Mushroom Stroganoff is our go-to meal, and a much better (and more filling) option than a grocery-store salad kit. GET THE RECIPE
Turkey Meatballs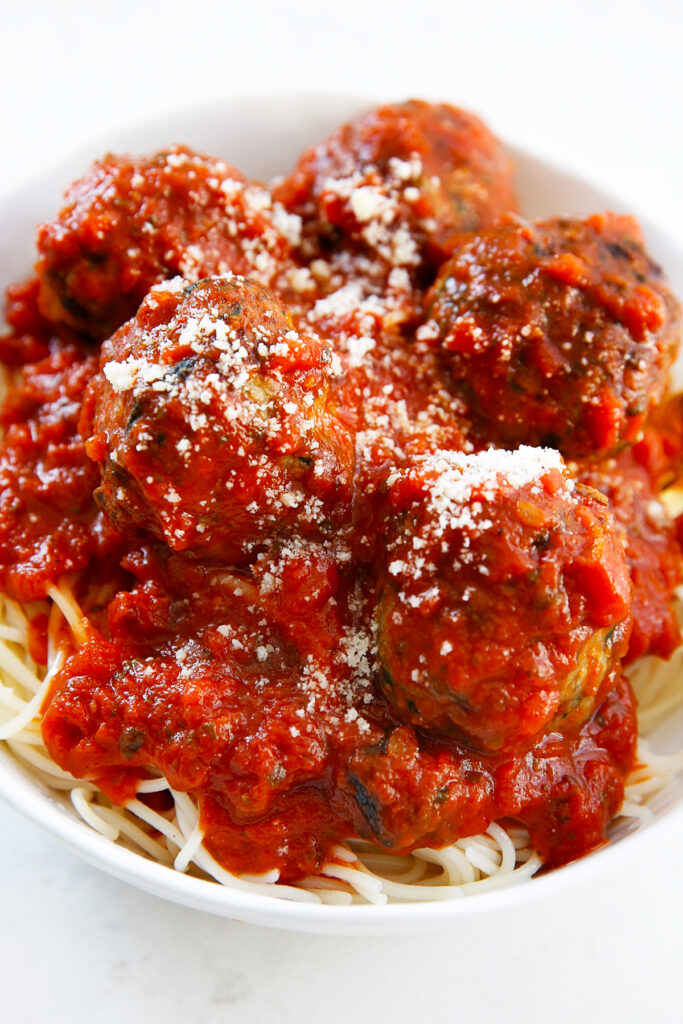 Spaghetti and Meatballs are a simple yet tasty classic that also freezes and reheats well! Pick up an extra jar of your favorite pre-made spaghetti sauce and a package of pasta on your next grocery-run, and you'll always be prepared to help a friend in need. GET THE RECIPE
If you're feeling extra fancy, here's a simple but tasty recipe for Homemade Spaghetti Sauce as well!
Of course, sometimes distance makes joining even the most organized Meal Train impossible. But never fear— you can still send over a homestyle meal and lots of support from wherever you are, all you need is a little time and Spoonful of Comfort. We've made care packages easy with a variety of soup options, freshly baked rolls, and bakery-style cookies for dessert. You can't always be there in person, so send a little love instead.
When you can't be there in person to make this mouthwatering dish for the ones you love, send them a healthy helping of comfort soup from Spoonful of Comfort.