How to Throw a Grown-Up Girls Night In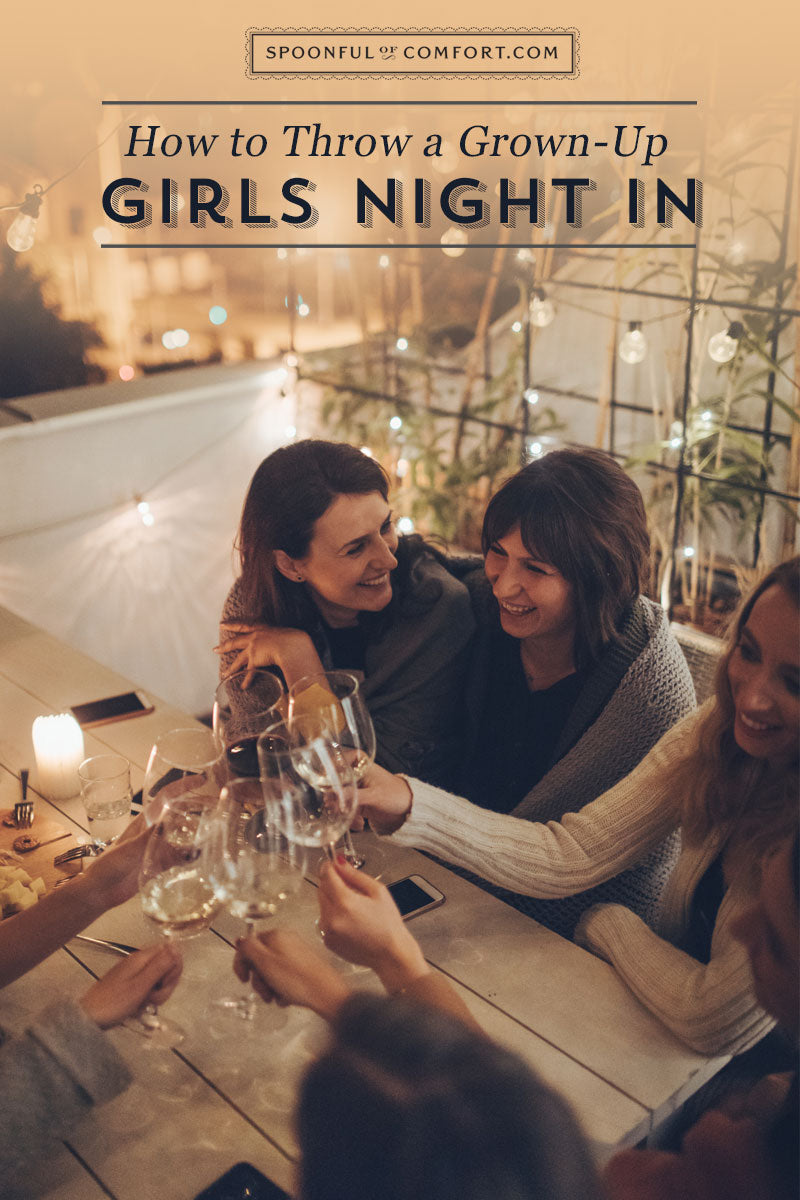 A Grown-Up Girls Night In
Loud restaurants that keep playing teen-pop ballads despite the fact that everyone in the establishment graduated the eighth-grade years ago. Movie theaters with patrons who aren't thrilled with you or your friends cackling loudly through the boring parts. Having to wear pants with buttons and shoes that aren't slippers. We love a night out on the town sometimes, but when it comes to truly connecting and maintaining meaningful friendships, it's all about the Girls' Night In.
Science has proven that strong friendships are beneficial to your health, but you don't really need a reason to spend the night enjoying the company of your best friends. Want to perfect the art of the Grown-Up Girls' Night In? Here's our guide to a great evening…
Keep it comfortable.
The first rule of a Girls' Night In? Don't talk about skinny jeans. Seriously. Not even the stretchy kind that claim to feel like pajamas. They don't. Encourage friends to arrive in style—rocking their favorite athleisure, pajamas, and loungewear with messy buns strongly encouraged. Pro tip? Stay cozy by providing lots of spare blankets and squishy pillows, and leave a basket filled with extra fuzzy socks by the doorway.
Eat all the snacks, but upgrade them.
Listen, no one is asking anyone to give up their Red Vines, and by all means, pop a fresh batch of popcorn and mix-in some Junior Mints. This is a night for all your favorite friends, and old friends are best enjoyed with some classic snacks. But don't forget to include some slightly more sophisticated food and beverages too, for after the sugar-high wears off. Make one of our tried-and-true cheese platters, mix-up a batch of our classic wine gummies, and try a new fall-inspired sangria recipe and you'll be ready for some serious girlfriend bonding and snacking.
Get Creative.
Want some high-quality girl chats? Give everyone something simple and fun to do while you catch-up. Whether you're getting to know new friends after a move, or reminiscing with your middle-school buddies, simple but creative activities are a great way to keep the conversation going. Try finger-knitting with some extra chunky yarn, bust out the colored pencils and provide some Zen-inspiring coloring pages, or go traditional with new nail polishes and at-home manicures.
Entertain like a pro.
Ever fall into the "what should we watch" trap and spend the evening browsing through various streaming services? Stay safe and start the party prepared with 3-4 options ready to stream when guests arrive. Have your friends vote on which movie they want to watch (and by watch, we mean played until the background and occasionally quoted,) and then go from there. Is it bossy to pre-pick the evening's entertainment? Nope, it's just showing excellent leadership skills.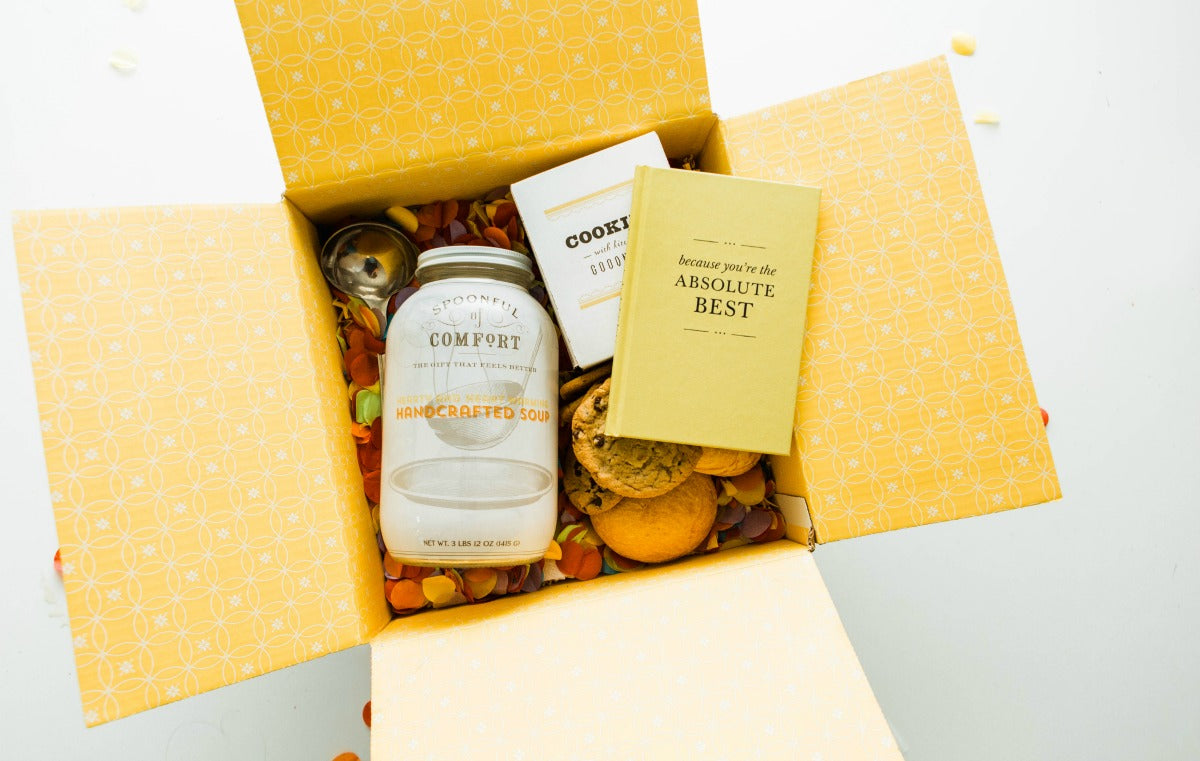 Have a friend who needs a Girls' Night In but lives too far away to show up to your house in yoga pants next week? Send her dinner and set up a phone or video-chat day for a long-distance Girls' Night In. Or send dinner just because you care. Whatever the reason, our deliciously autumnal soup selection (Corn chowder! Butternut squash!) and our bakery-style cookies are the perfect excuse for a delicious night in.