Mix-and-Match Ice Cream Sandwich Ideas
Want to take your favorite cookie to the next level? Just add ice cream. We love homemade ice cream sandwiches, and finding the perfect ice cream and cookie combo might just be our new life passion. Want some tips on what flavors to pair with a freshly baked cookie? Read on…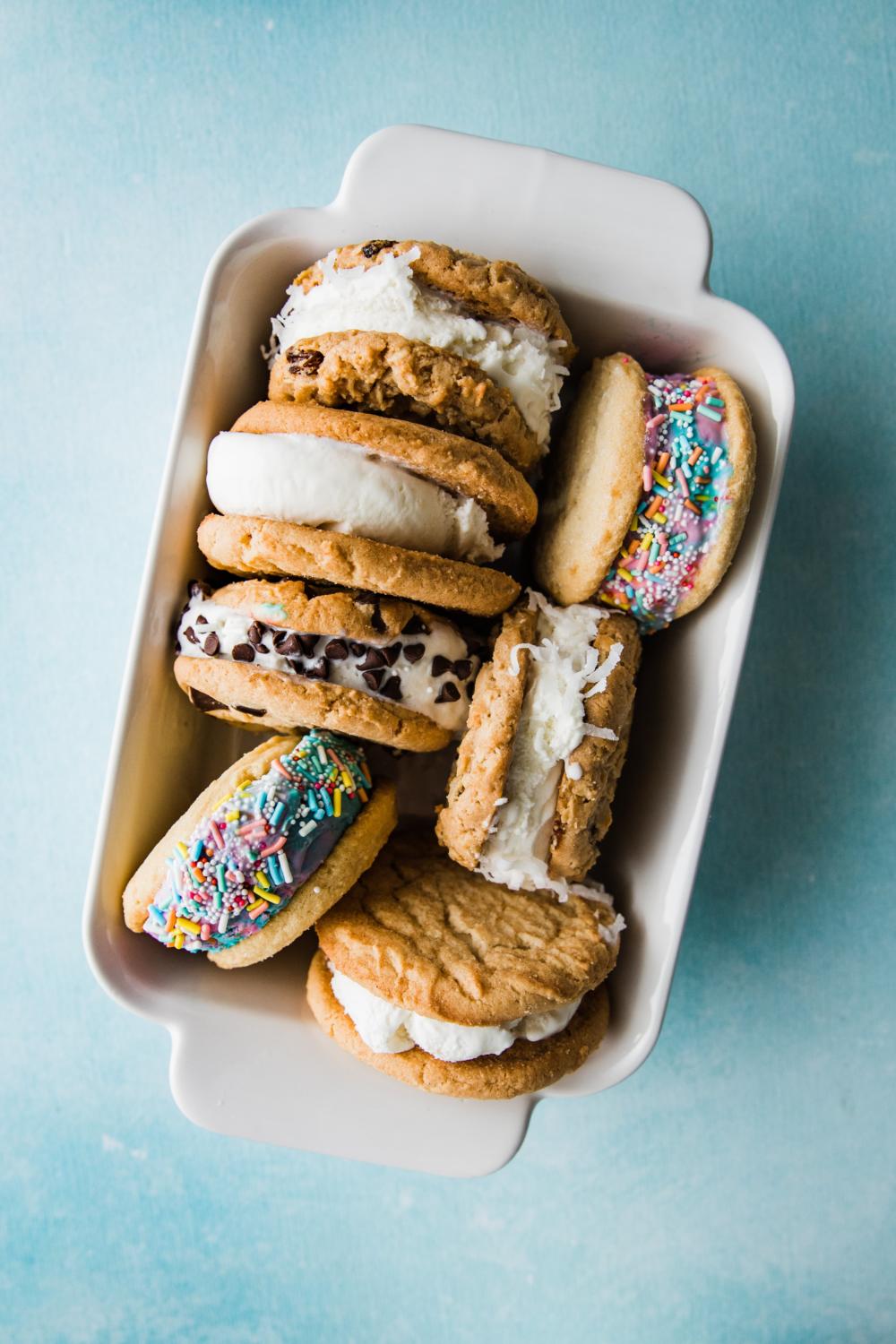 Chocolate Chip
Cookies and milk are great, but have you tried a chocolate chip cookie ice cream sandwich with salted caramel gelato? You'll never be the same again. If, for some reason, the salty/sweet combo isn't your thing, make your sammie a grasshopper with mint chocolate chip ice cream, or double-down on the cookie goodness with a scoop of cookie dough. Still not satisfied? Pistachio ice cream just might be the answer— it's a surprisingly sophisticated flavor that makes an ice cream sandwich seem like a gourmet treat.
Sugar Cookies
Classics go with everything, and are a perfect opportunity to get creative! Make a funfetti-style ice cream sandwich with birthday cake ice cream covered in sprinkles, or serve up some Neapolitan for a pop of color. Want to make your backyard patio feel like a tropical resort? Coconut ice cream is your new best friend.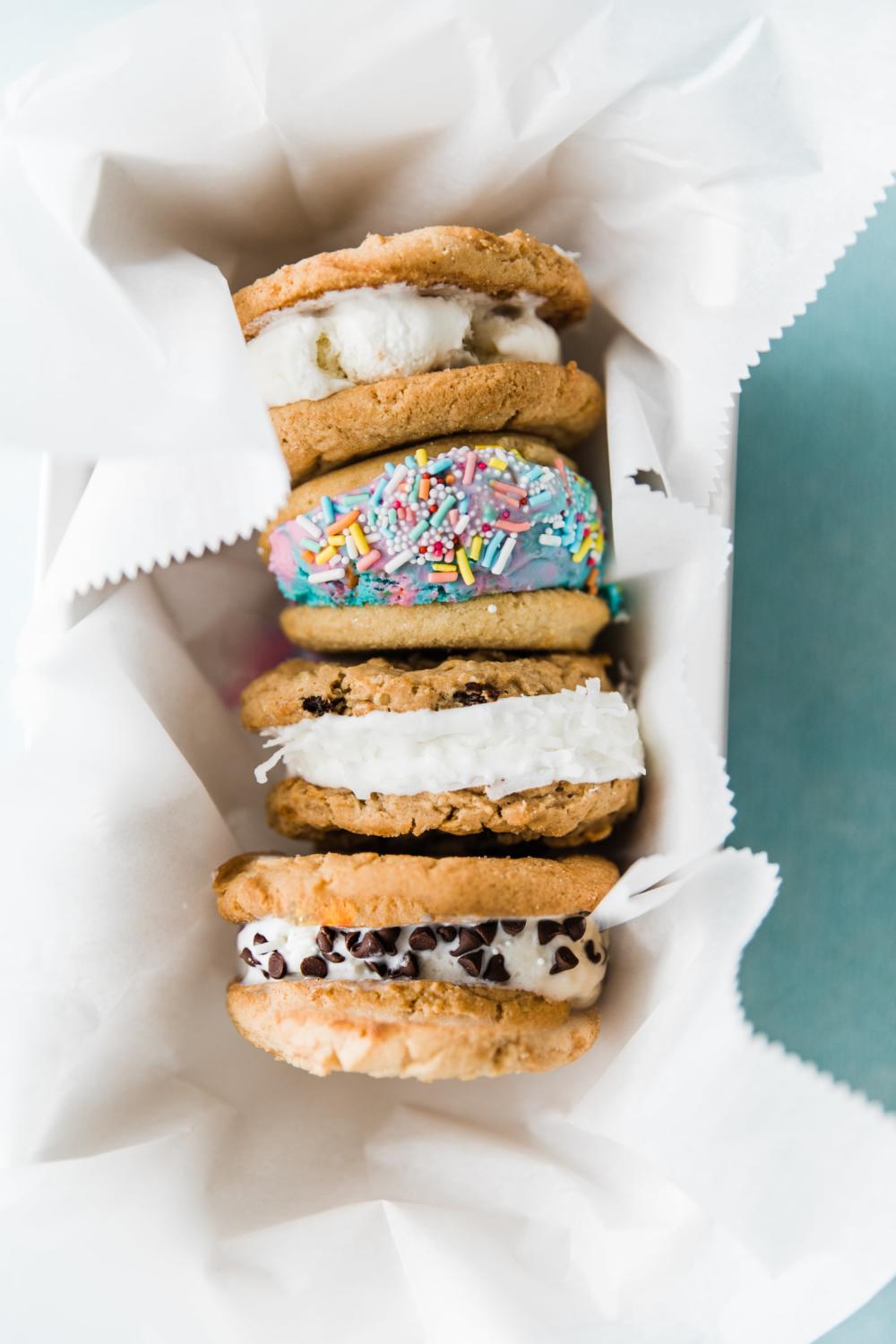 Oatmeal Cookies
We're fast approaching fall, but the temperature still says SUMMER. Get the best of both worlds by pairing an oatmeal cookie with fall-themed ice creams like Pumpkin and Cinnamon. Or, go with peanut-butter and call your ice cream sandwich a healthy protein-based snack. We promise we won't tell. And when your ice-cream cravings appear at the same time as your need for caffeine, coffee ice cream will never let you down. Oatmeal cookie and coffee ice cream sandwich for breakfast? Yes.
Snickerdoodles
Match the warm cinnamon goodness of a snickerdoodle with strawberry ice cream, preferably the kind with real strawberries scattered throughout. Or, bring back the salted caramel or special dark chocolate gelato to add a little tang of flavor to balance out the snickerdoodle sweetness. Of course, we totally understand if you want to go all with some cinnamon ice cream—embrace the snickerdoodle magic!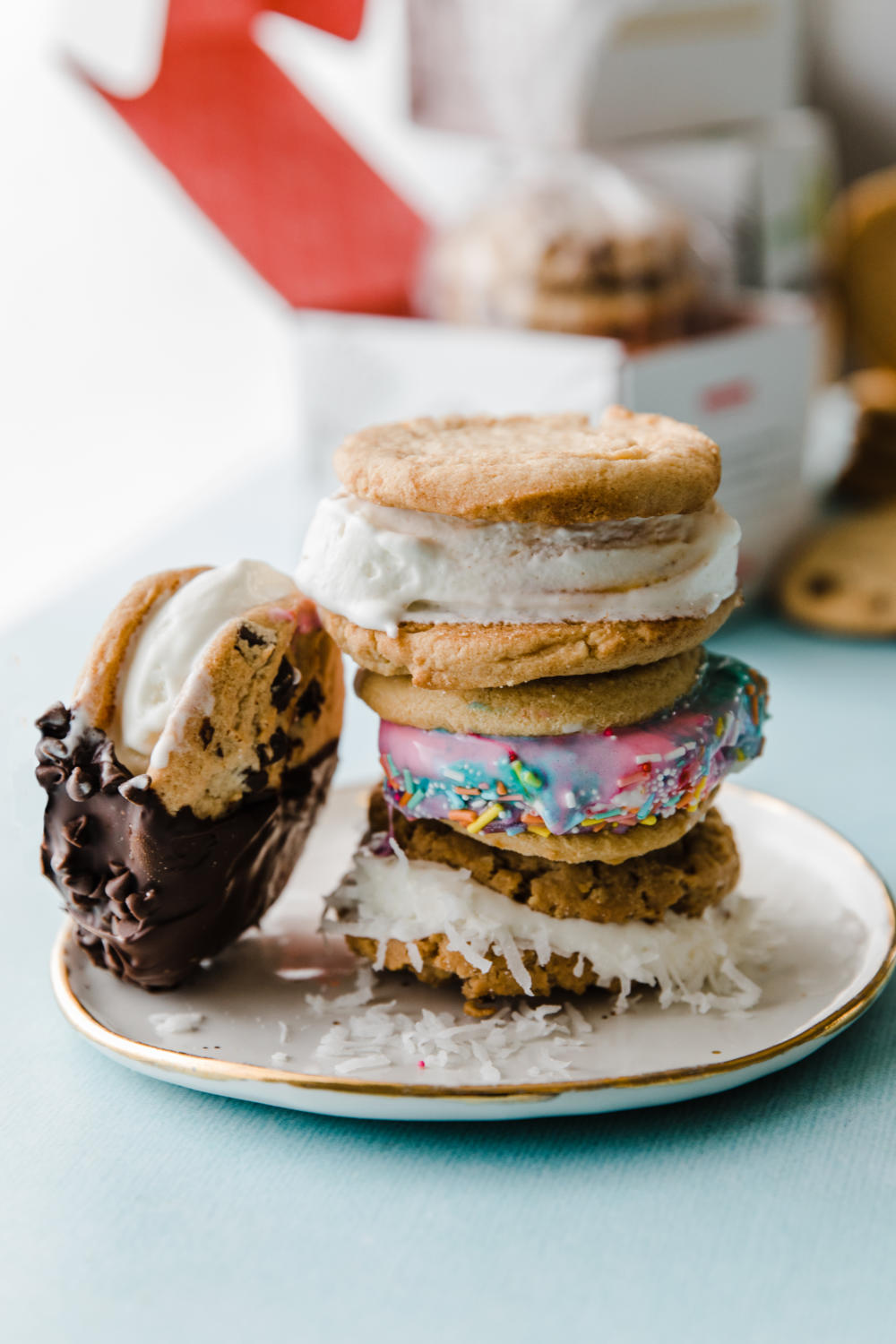 Want to make it a party?
Serve up your ice cream sandwiches with a fun toppings bar, and let guests customize their creations. We love simple but tasty add-ons like mini chocolate chips, sprinkles, and melted chocolate or marshmallow fluff for dipping! Go nuts (possibly literally,) and see what fun combinations make the cut!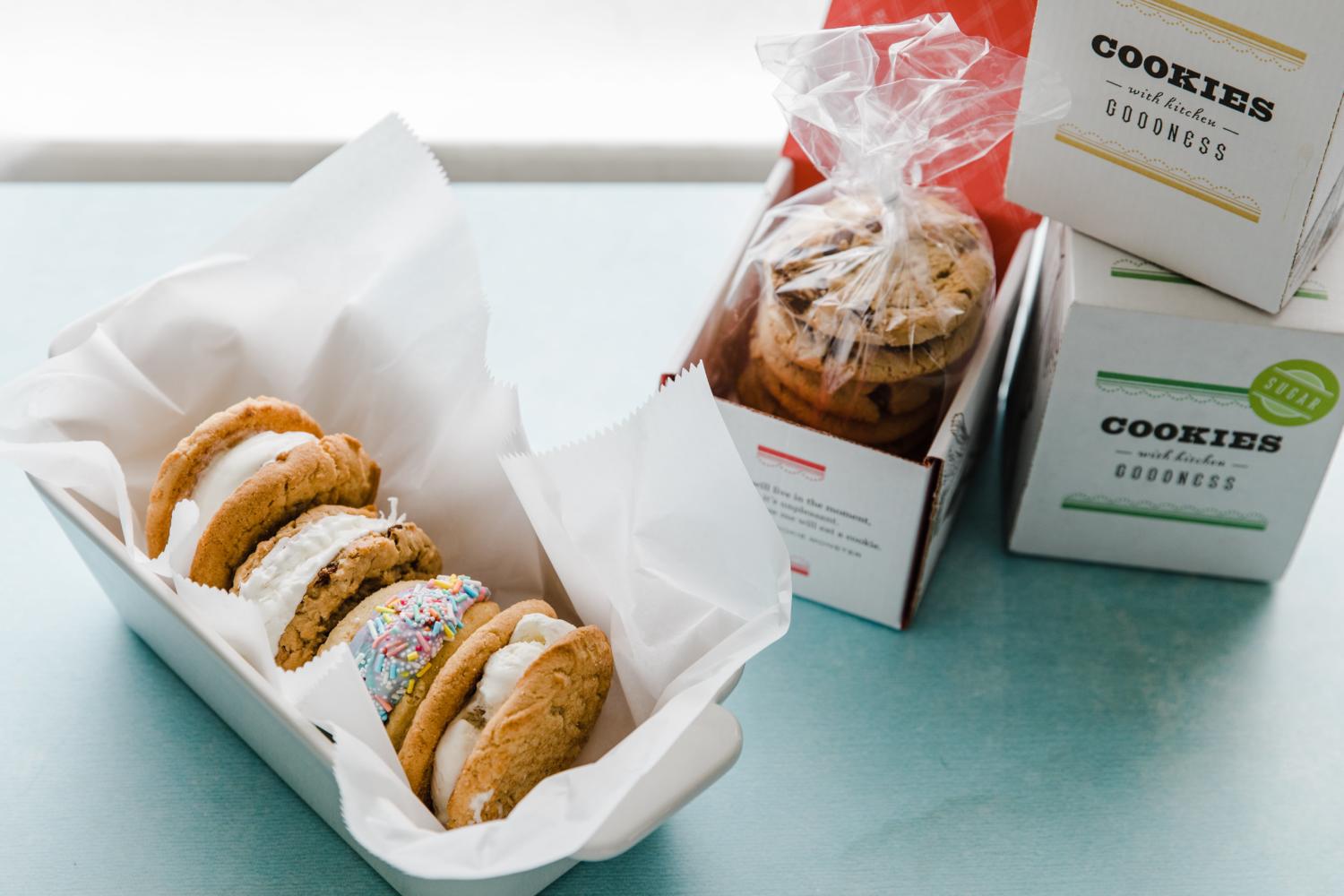 The Sweet Perks of Summertime
Unfortunately, we can't deliver ice-cream as part of our gift boxes Believe us, we've tried. Until we manage to get our hands on a fleet of ice-cream trucks, do the next best thing and send a friend a cookie care package full of their favorite cookies. Send a dozen with two different varieties, or send all four flavors for a wonderfully indulgent two dozen. Because nothing brings people together like a batch of cookies, no matter how far away you might be.