New Year, New Soups, New Site
New Year, New Soups, New Site
Better product visibility
Each of our gourmet soups are made with fresh ingredients and a whole lot of love, so we've improved our product descriptions to include a more comprehensive list of ingredients, detailed flavor combinations, and seasonal recommendations—all designed to reflect our dedication to sending out the very best soup to the very best people.
Easy access to nutritional information
Knowledge is power! Access to each product's nutritional information makes it easy for you to pick the right soup for the right friend and helps provide high-quality service to our customers with food allergies and dietary restrictions.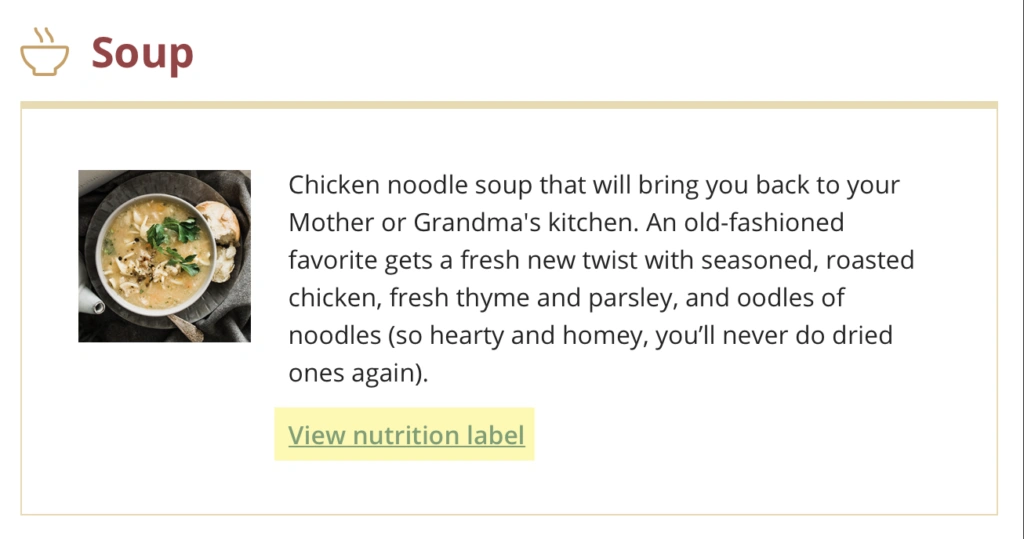 Send love with confidence
We've expanded our soup line and bakery products to include vegan and gluten-free options, which will be easily accessible on our new website. Because everyone deserves the gift of a homestyle mean delivered straight to their doorstep!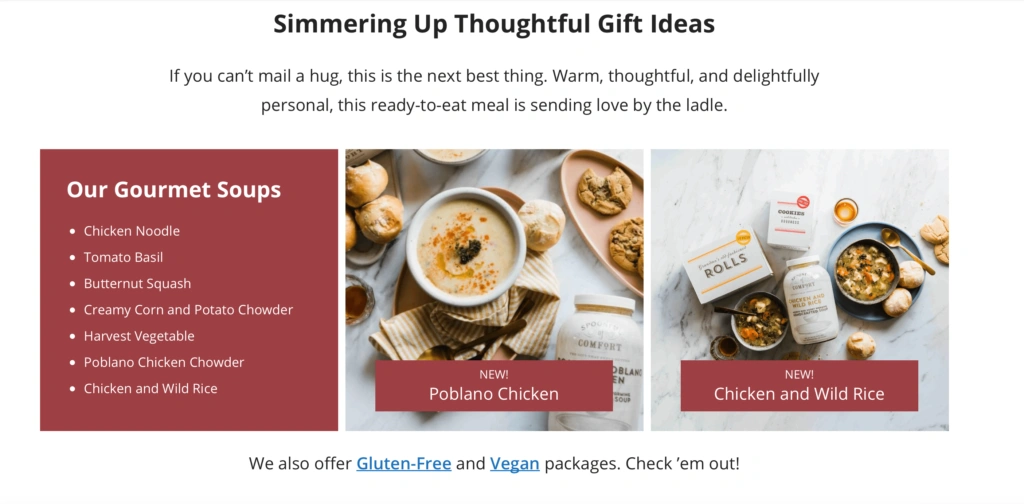 Keep in touch
We love our clients and our amazing community, so we wanted to make every interaction with our company positive and stress-free. Our entirely new customer service management system is user-friendly, quick, and reliable—so you can rest easy knowing your orders and/or questions are always our top priority.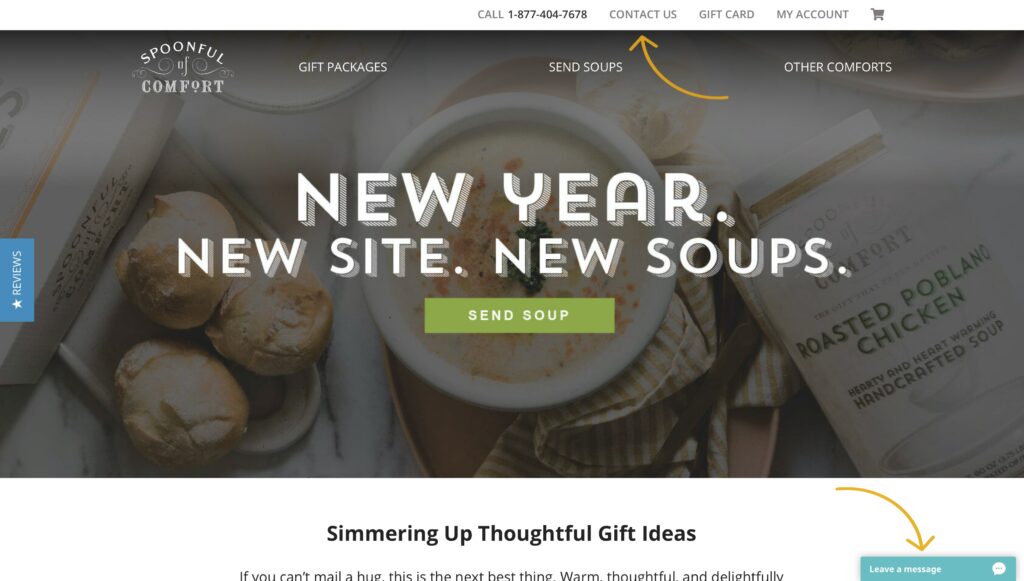 Come back soon!
Want to see your order history all in one place? Got it. Want to send a repeat order? Sounds good! We've revamped our customer profile and history software so you can send someone some love again and again. Who knew being so thoughtful could be so simple? (We did!)