Sharing Thanks-caring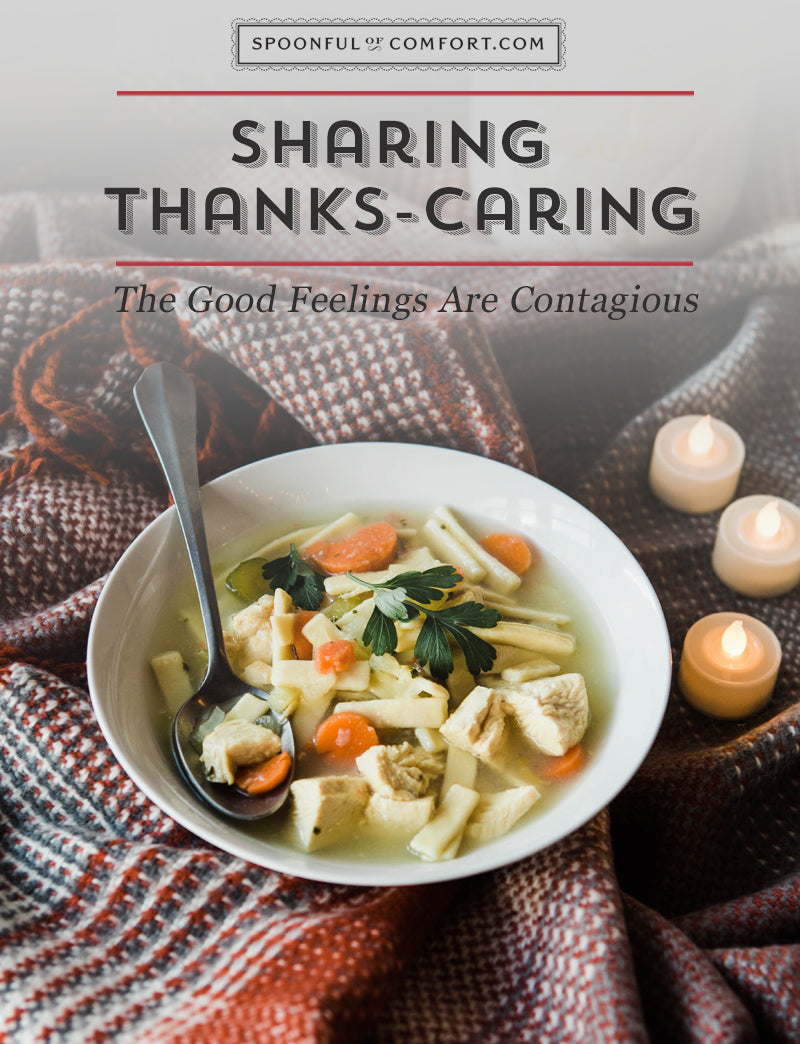 Sharing Care Packages With Loved Ones
We hope you're spending the holiday with all your favorite people eating all your favorite foods. We love a day dedicated to showing gratitude and love, but we also know there's more than one way to celebrate the important relationships in our lives. So if you're far away from loved ones this year, celebrate Thanks-caring— our way of sharing love long-distance with care packages designed to help remind us that love travels far, even when we can't.

Need some Thanks-caring inspiration? Here's a few of our favorite stories, each one highlighting folks who found a way to share some love long distance. From former neighbors to supportive daughters, each of these stories highlights the importance of kindness and connection in keeping relationships strong.
For When You're Too Far Away for a Hug…
We love how Jordan recognizes every new parent's need for a little extra sleep between marathon cuddle sessions with a newborn….
"Rhya and David just had their first beautiful baby boy, Leander! David works full-time while Rhya is working hard at learning all that comes along with motherhood. I'm not able to be home to make them a meal (and give them big hugs) but I miss them terribly and hope they enjoy this small act of love. I also hope it gives them a few more minutes of sleep! ;)"

Jordon Jean
JordanJean.com
When You're Insta-Friend Becomes a Real-Life Bff…
Silvia made the jump from screen time to quality time by sending a new online friend a warm meal and oatmeal cookies.
"I met Jennifer recently through Instagram, and by recently, I mean this past year. She is such a kind-hearted person and has been so encouraging & supportive. I never thought that I would make friends through social media, especially if I've never met them in person, but she proved me wrong. Though we don't live in the same area, being able to share something as comforting as soup & cookies during a time like this feels like we are now even more connected."

Stephanie Suen
www.stephaniesuen.com
To Make a New House Feel like Home
We've all been there: trying to make dinner when your kitchen consists of nothing but unpacked boxes. Send a housewarming gift that will help a long-distance friend like Lusi feel right at home…
"Lusi is a hardworking woman who serves her family and community. She is thoughtful and loving. She just purchased her first home and a box of love is the perfect way to welcome her family home."

Ku'uipo Vea
http://kuuipovea.com
When You Can't Wait Until Your Next Visit
If you're like Megan and can't travel this Thanksgiving, celebrate Thanks-caring instead and send dinner to your family back home.
"It's my dad and we won't be together for Thanksgiving this year as we live over 1100 miles apart. By sending him a care package of comfort, I'm hoping we can find comfort in knowing we can share the same meal, even though we're many states away."

Megan Marlowe
www.strawberryblondiekitchen.com
For Friends Who Stay Close in Spirit
If you've ever been lucky enough to meet a best friend during a busy or challenging life stage, you know how important it is to stay in touch. While Lauren and Katie might not be next-door neighbors anymore, they're still supporting each other across state lines.
"Katie and I met while living in Iowa while our hubbies were going to med school. We became practically sisters and experienced many highs and lows during our four years living next door to each other. After graduation, we moved back to Utah and they moved to Indiana for residency. We went from seeing each other every day to maybe twice a year. (If we're lucky.) Since they are still in residency, Katie is often holding down the fort while her hubby works and I know how hard that is with kids and no family nearby to help. She is one of the kindest and most gracious people I know and am sure they'd be beyond thrilled to be not only thought of, but will also pay it forward in their own special way."

Lauren Gardner
www.hellowhimzy.com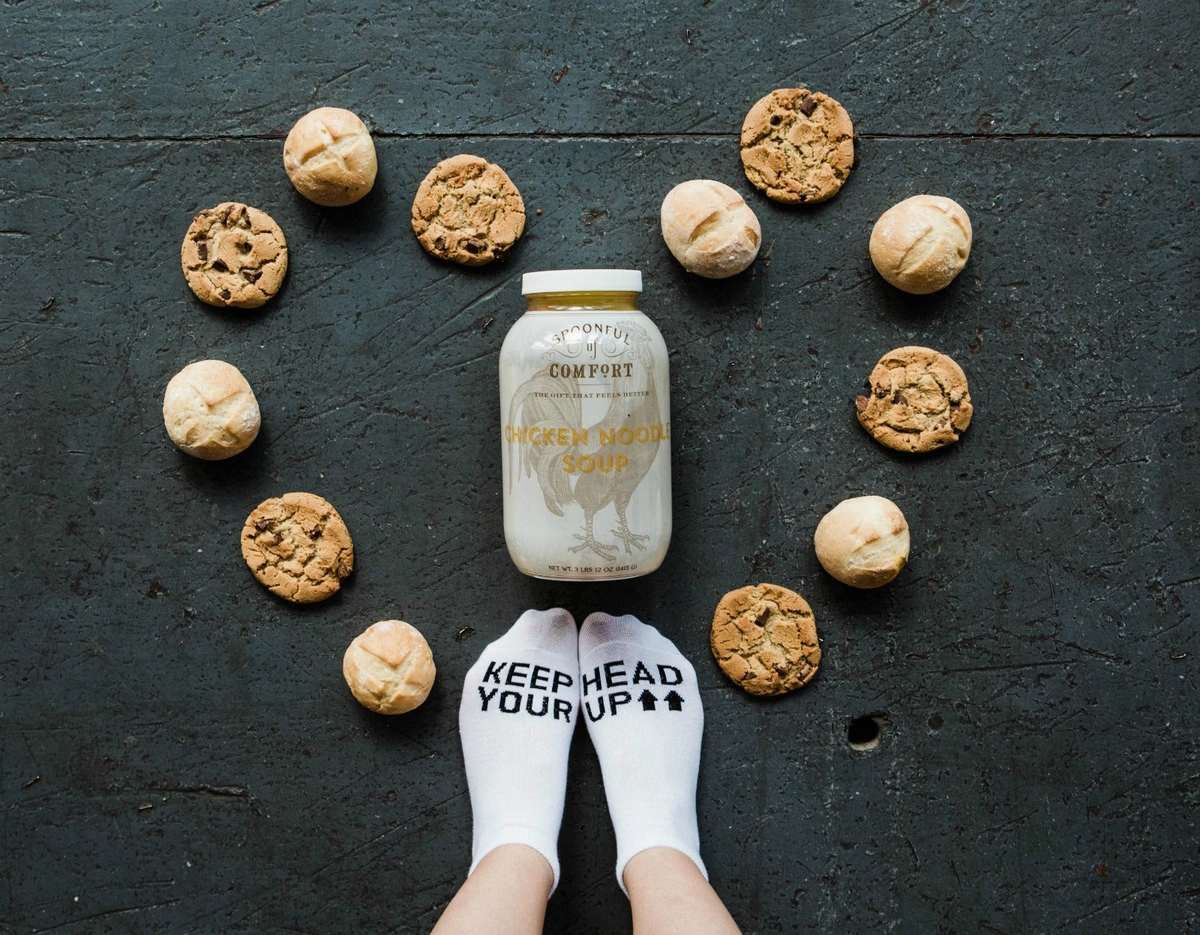 Spoonful of Comfort is honored to help deliver love and joy this season, so while being apart may be hard, sending dinner doesn't have to be. Create your perfect care package of soup, rolls, and cookies, and we'll make sure dinner finds its way home.