Summer Survival Box With Guest Blogger Bug & Brookie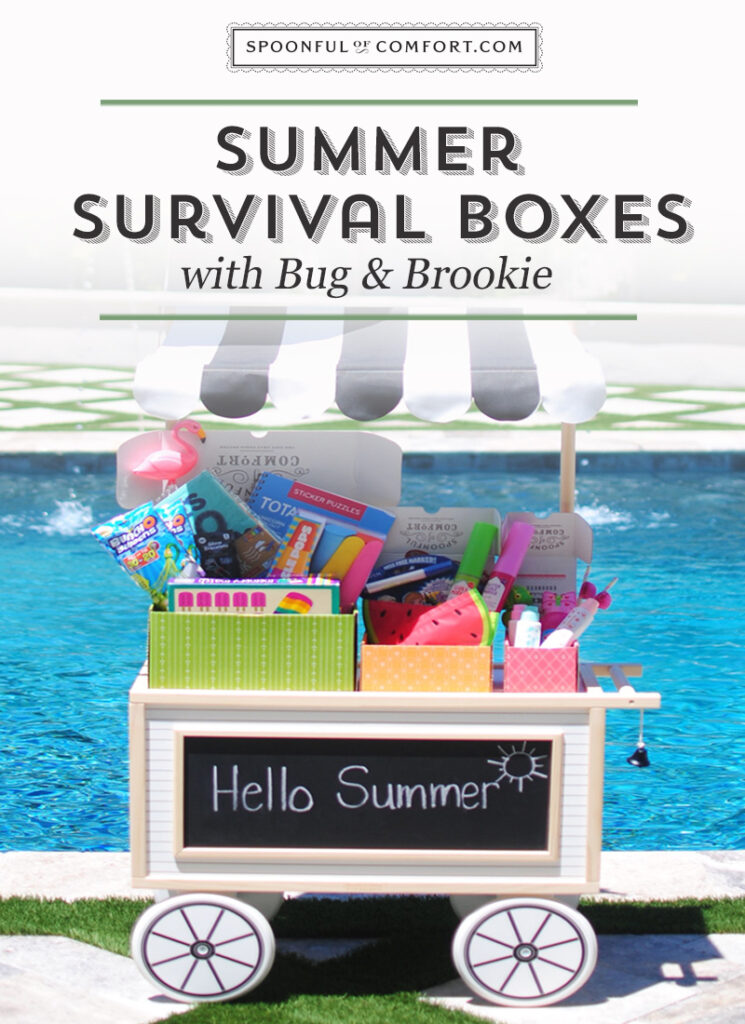 School's out for summer! One the one hand, this means no more early mornings or packing lunches. On the other hand, it also means the most dreaded words of summer: "I'm bored..." followed almost immediately by, "What's for dinner?" Prevent both by ordering a customized Spoonful of Comfort package—with just a few clicks you can send a delicious homemade meal to anyone, and keep summer boredom at bay. (At least for a little while…)
Think of it as a summer vacation for your kitchen. Your kids don't have to do homework every night, which means you or a loved one definitely deserves a night off from "dinnerwork" as well. Spoonful of Comfort family meals come complete with your choice of soup, dinner rolls and cookies! Just heat and serve, no cooking required! Send to family, friends, neighbors, teachers, or even yourself!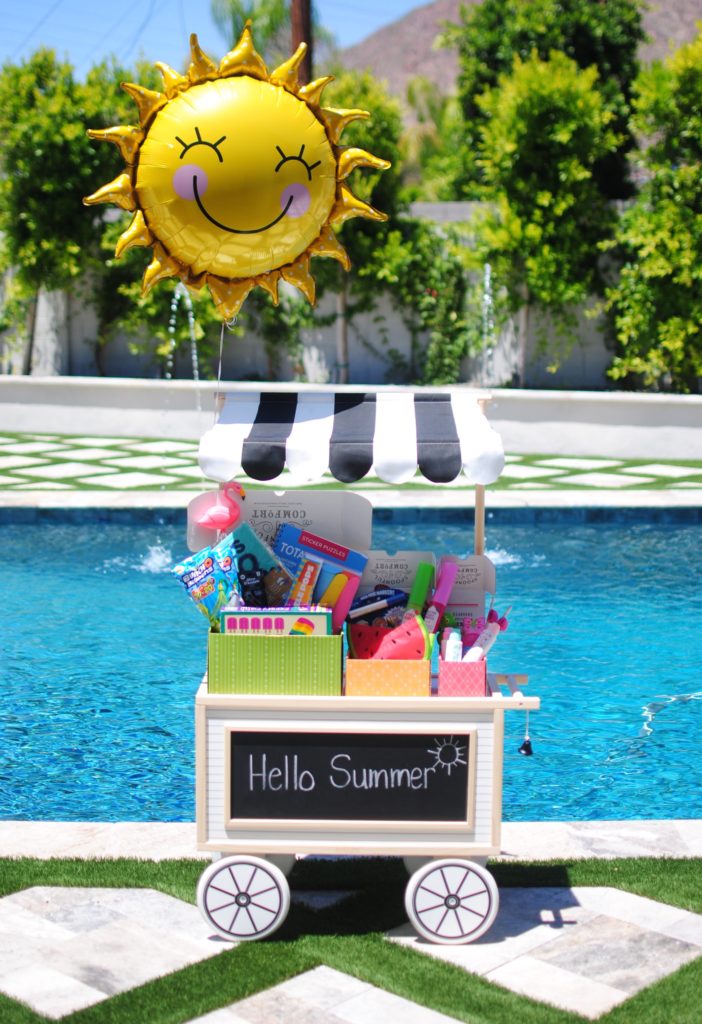 And when you're finished not making dinner, you'll find that the Spoonful of Comfort boxes are reversible—by flipping them inside out you'll make brightly colored boxes covered in fun patterns. Since I love being able to reuse or repurpose something I already have, the beautiful, bright boxes were perfect to hold all my school's out survival goodies!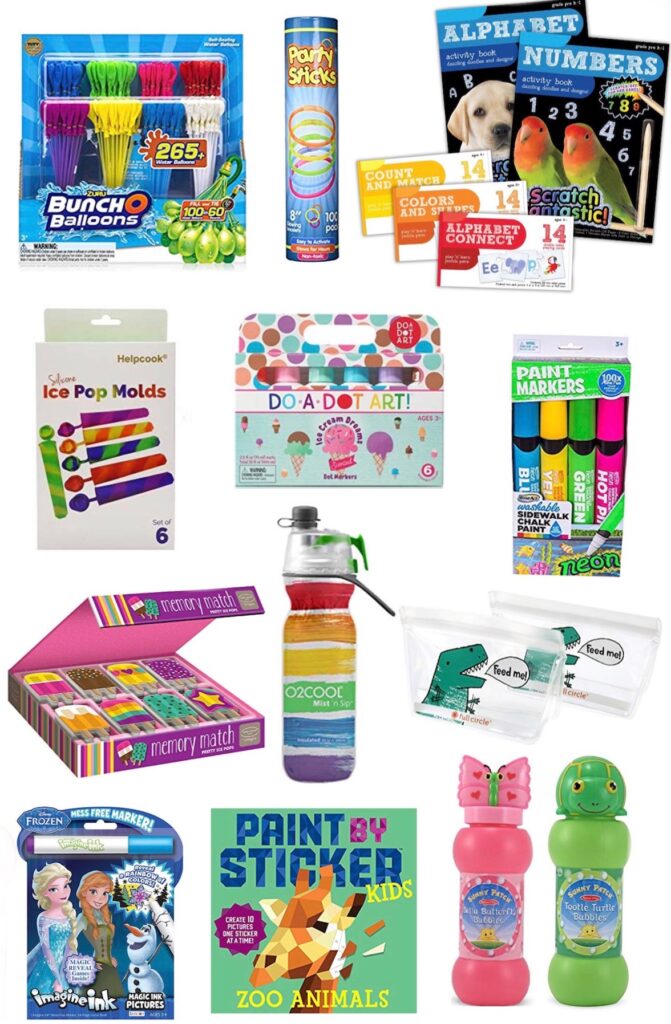 I filled each box with tried and true activities guaranteed to keep kids busy and having fun! They contain all the summer staples: bubbles, sidewalk chalk, games, water balloons and activity books. My absolute favorite book for providing hours of fun are these cute sticker puzzles. Think paint by number paintings, but with stickers! Less mess, more fun! The scratch fantastic and imagine ink activity books are another fun and engaging for kids of all ages.
And don't forget the ultimate in summer survival staples, the mighty Glow Stick. Buy them in bulk and let the kids play night games, or build an indoor tent and pretend to camp. They can even have a glow stick bath. Just turn the lights off, toss in a handful of glow sticks, and watch your kids be entertained long enough for you to enjoy a cup of coffee or maybe even a snack you don't end up sharing.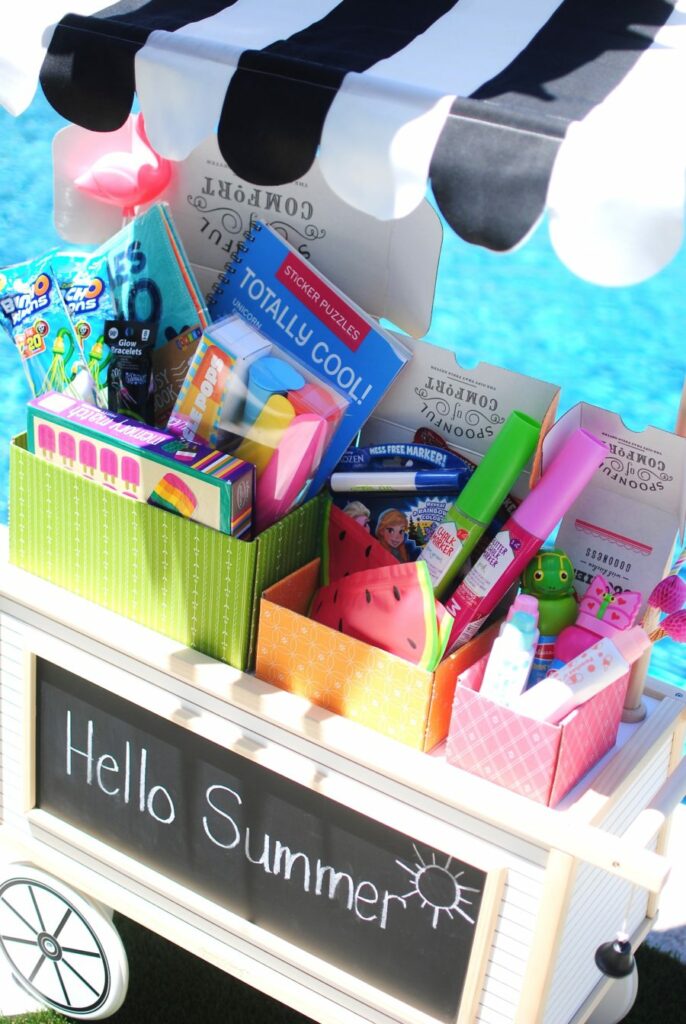 Last resort: these dot markers are another hit! Yes, there's a slight mess risk, but kids can paint with them or play a game of bingo or tic-tac-toe, and that's way better than them telling you they're bored over and over.
Next up, the care and feeding of summertime children. For the next couple of months, my kids will be constantly asking for snacks. So I picked up some fun and functional reusable snack bags, and I also love these mist and sip water bottles. You can drink from them and mist yourself when you get too hot. Summertime salvation!
We know that when it's hot out, the best way to cool down is with a frozen treat. Instead of buying popsicles, turn the need for something cold it into an activity and make your own! Ice pop molds are perfect for summer— you can use your favorite fruit juice or even whip up a smoothie for a tasty treat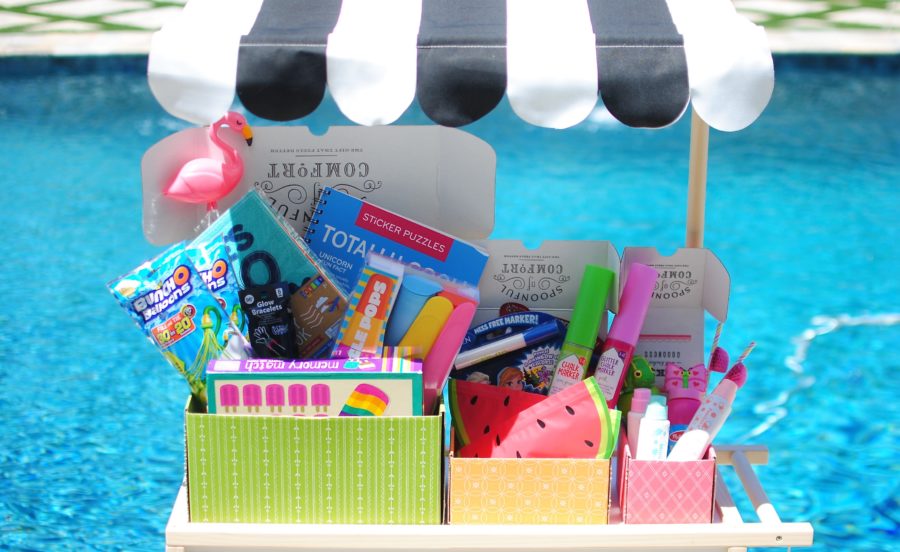 Hope these summer survival activities help everyone enjoy the lazy days of summer just a little bit more! And when it doubt, get out (of the kitchen) and order a Spoonful of Comfort package for dinner!
Get more inspiration all summer long by following Bug & Brookie on Instagram.