Picking Sympathy Gifts for the Loss of Mothers and Other Loved Ones
Sympathy Gifts
When someone we love experiences the loss of a parent, spouse, or child, we often feel helpless and unsure of how to provide comfort. A sympathy gift is a great way to show you are thinking of them and want to help. However, choosing a sympathy gift that will be meaningful or helpful is not always easy.
There are a few different types of sympathy gifts to choose from. Narrowing it down to one or another may help you decide which gift is best suited to you and the recipient. Any gift will be appreciated, as it is truly the thought that counts. However, there are some gifts that will be more helpful than others.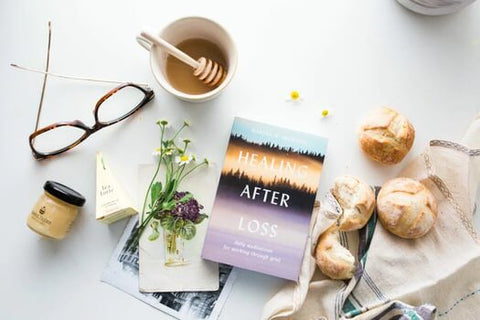 Comfort - This type of gift is simple and classic, focusing on relaxation or calming activities. For example, a cozy blanket, coloring book, or favorite treat.
Service - These gifts are generally non-tangible items such as cleaning, running errands, or watching children.
Child-Focused - These gifts are appropriate when the surviving family members include children. Help keep them entertained with toys, games, or stuffed animals.
Tribute - These gifts are sentimental and meant to honor the person who has passed away or to preserve memories. Examples may include photos, engraved objects, or donations in their name.
Healing - A gift to aid the healing process could be a journal, zen garden, or just lending a listening ear.
A popular gift idea is to send flowers to the family to be displayed at the funeral service. Flowers are traditional and can make the service more beautiful, but consider one of these alternatives to flowers before you decide. There are many ways to show your love and support that will last much longer, offer stress relief, or help minimize disruptions to daily life.
Remember, the best gift you can give to someone you care about is to spend time with them. Sit with them and listen as they share their memories, process their emotions, and even cry. Your presence will provide much-needed comfort.
Use the tips and ideas below to choose sympathy gifts for loved ones who have lost close family members. Keep in mind the message you wish to send and the specific needs of the recipient. Whichever gift you choose, be sure to include a card or note expressing your love, support, and condolences.
Sympathy Gifts for Loss of Mother or Father
Choosing sympathy gifts for the loss of a mother or father may seem daunting at first, but there are many wonderful options. Start by assessing the situation of the specific family. How old are they? What are their interests? Do you have any special memories with their loved ones?
Senior Parents
When elderly parents pass away, it falls on the adult children to sort through all of their belongings, deciding what to keep and what to donate or throw away. This is a large task that is both physically and emotionally difficult. There are many service-oriented gifts that would be greatly appreciated in these circumstances.
Offer to carry out trash or deliver items to be donated.
Help clean the home when belongings have been removed.
Remind them to eat. (Many people get focused on tasks or caught up in grieving and regular meals are forgotten or become less important.)
Bring them a meal, snack, or dessert.
Give them paper plates and utensils for easy meal cleanup.
Send them a gourmet gift basket with gourmet soup, rolls, and cookies.
Order them a pizza.
Hire someone to help with cleaning.
If you are close to the family, it may also be appropriate to choose a gift that pays tribute to the deceased or represents a fond memory.
Frame a favorite photo or make a photo album.
Make copies of family recipes in Grandma's handwriting and share with other relatives.
Order or make a special item that contains a photo, handwriting, or favorite quote.

Engraved wood cutting board with recipe
Dish towel with printed recipe
Blanket with photo(s)
Family history with stories from their lives
Memory book with notes from relatives

Plant a tree in their name.
Donate to a charity that means something to the family. Donate in the name of the deceased and send a note to the family to let them know and to express condolences.

Parents of Young Children
When young families lose a parent, the process is a little different. Choose sympathy gifts that are practical or comforting. Take into consideration that they may have lost an income, their daily schedules have become more complicated, and there are also children who are grieving. Try to help simplify their commitments so they can spend more quality time together as they process their loss.
Offer to drive children to and from school once they are ready to return.
Bring them a meal or gift basket with food.
Give the kids a gift, such as:

Coloring books
Games
Puzzles
Play-Doh
Kinetic sand
Slime
Books
Stuffed animals
Cozy blankets
Popcorn and a movie
Journals to write their memories

Give the surviving parent a gift:

Photo album
Journal
Cozy blanket
Tupperware to hold leftover food from meals they have received
Organizer for important documents and related paperwork
Gift cards for restaurants or a massage
Keepsake box
Book about grieving or a novel for distraction
Jewelry
Windchimes
Care package with scented candles, lotion, bubble bath, and other calming products for pampering and relieving stress
Framed quote or decorative sign

Hire a cleaning service.
Help with errands and grocery shopping.
If you have kids, invite theirs to come play while their parent takes care of funeral plans.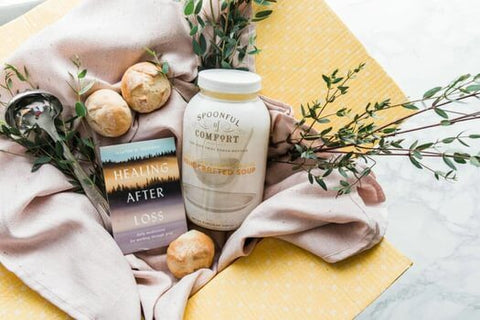 Sympathy Gifts for Loss of Husband or Wife
Choosing a sympathy gift for the loss of a husband or wife will depend partially on which spouse passed away, but either way the focus should remain on showing support. The best gifts are not those that encourage moving on, but those that honor the memories of the past. Look for items that are sentimental or pay tribute to the life of the deceased.
Give them a gift:

Birdfeeder
Windchimes
Memorial garden plaque, stone, or statue
Engraved or hand-painted planter box
Care package with useful items such as paper towels, paper plates, toilet paper, and tissues
Figurine or sentimental collectible
Memorial photo frames or photo album
Jewelry
Potted plant
Gift card for a spa or massage

Create a message jar filled with written memories from friends and family.
Bring them a meal, pay for meal service, or send them a food basket.
Help clean up or hire a housekeeper.
Help with yard work or shoveling snow.
Spend time with them and listen while they talk through their grief.
Sympathy Gifts for Loss of Child
Losing a child is something no one should ever have to experience. The grief is compounded by feelings of guilt, confusion, or helplessness as the parents are left wondering why such a thing could happen to someone so young. In many cases, they go through months of illness and intense caretaking, only to end up saying good-bye. In other cases, the death is sudden and the parents are left in shock. In these cases, as the others, it is important to give gifts of service to help lighten their load. Sympathy gifts for the loss of a child should also include things that will help the parents with relieving stress.
Again, a meal or treat is always a good idea.
Give memorial items specific to children.

Stuffed animal
Figurine
Jewelry with child's name engraved on it
Blanket made from a child's clothing
Framed photos or photo album
Framed footprints or handprints

Name a star after the child.
Donate to a children's charity, particularly if the child was involved with a specific organization. (For example, a hospital or cancer treatment center).
Commission a painting of the child.
Care for siblings.

Play games with them.
Give them gifts of comfort like stuffed animals or blankets.
Give them gifts they can use to entertain themselves or play together, such as games, movies, books, or puzzles.
Give them hugs, listen to them, and help them understand what is happening.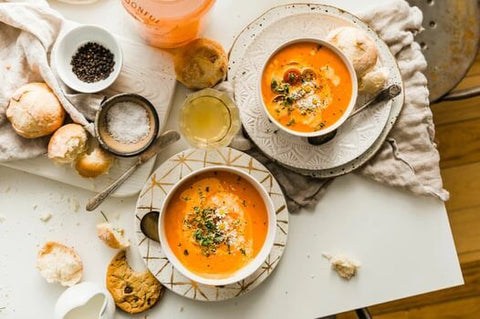 Spoonful of Comfort
In any situation involving bereavement, a gourmet gift basket full of delicious food is a great idea. In the midst of grief, food may be the furthest thing from their minds, which is why providing meals is such a valuable service. Not only does it make meal planning easier, but it can also provide much-needed comfort.
Spoonful of Comfort is happy to help you show your love and support to friends and family with our Sympathy Soup Gourmet Gift Baskets.
Provide a warm meal, complete with a ladle for serving, or choose from our other great gift options.
Scented Candles
Cozy Blankets
Hand Cream
Lip Balm
Necklaces
Cookies
Books
Socks
And more!
Order the perfect gift for a grieving loved one from Spoonful of Comfort today!
You're currently reading ➔ [Sympathy Gifts for the Loss of Family]
See below for other posts in our sympathy gift guide