Take These DIY Cereal Donuts to Work and Be Everyone's Favorite Co-Worker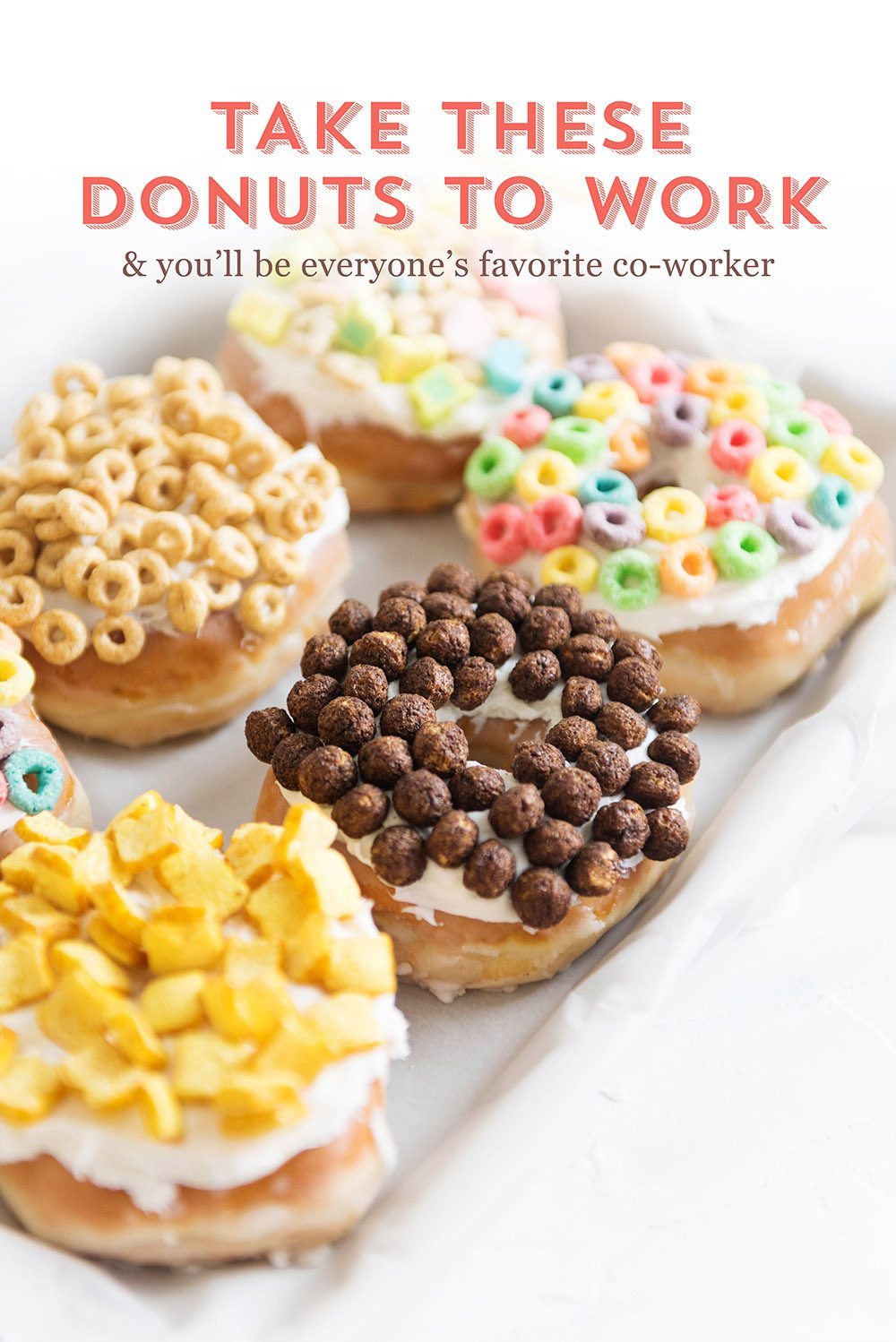 Remember the joy of Saturday mornings as a kid? Curling up on the couch to watch your favorite cartoons, armed with a big bowl of cereal and not a care in the world? Your weekend routine may not be so simple now that you're all grown-up, but why not try and bring some Saturday morning magic to your coworkers and add a little wonder to the workplace?These adorable DIY breakfast donuts are a nostalgic throw-back to childhood and might be just the thing to rekindle some child-like enthusiasm at work.

Whether you bring them in to celebrate a co-worker's recent career-building victory, want to brighten up a Monday morning, or simply need an excuse to stock up on all your favorite cereals, this simple DIY treat is the perfect way to show appreciation for your fellow workplace warriors.

And since no one wants to spend the weekend running errands, all the ingredients for this donut DIY are available at your local grocery store- making it easy to express both your love of gift-giving and your appreciation for the people on your team.

Here's how to become the office favorite in one trip to the grocery store.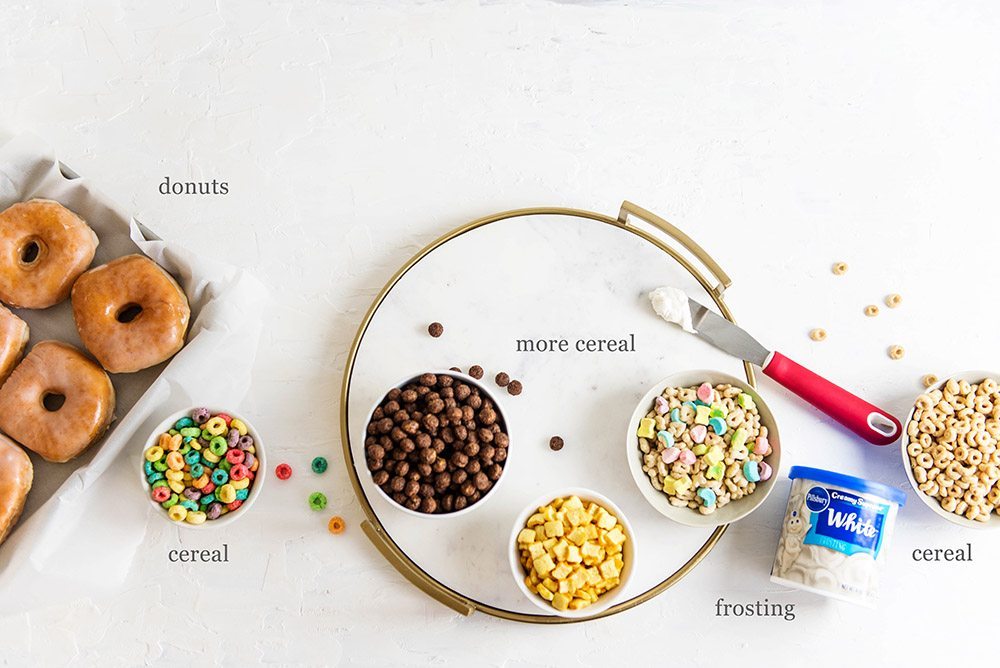 DIY Cereal Donuts For Work
But first, frosting
If you love gift-giving and homemade perfection, feel free to make your own frosting. It's easy to whip up a batch of creamy vanilla frosting with this basic recipe:
3 teaspoons vanilla extract
How to:
In a medium bowl, mix butter with an electric mixer for about two minutes: butter should be consistently light and fluffy. Slowly add in powdered sugar, followed by the vanilla extract. Add in milk and mix until all the ingredients are blended together and frosting is smooth.

Of course, you can always pick-up frosting at the grocery store while you're reliving your childhood and picking up your favorite breakfast cereals. Here's what you'll need from the store:
DIY Donut Checklist
Frosting! If you don't have time to make your own, pick this up in the baking aisle of your grocery store.
All the cereal. Okay, maybe not all. This is not the time for Raisin Bran or whole wheat anything. We love Coco Puffs, Fruit Loops, Lucky Charms, and Honey Nut Cheerios if we're feeling moderately wholesome.
Donuts: swing by the bakery on the way out of the store for some glazed donuts- the perfect blank canvas for some colorful breakfast cereal masterpieces.
Pastry box: you can use the box provided by the bakery at your supermarket, but if you're in need of a plain window box with no logos, you can easily order white pastry boxes online.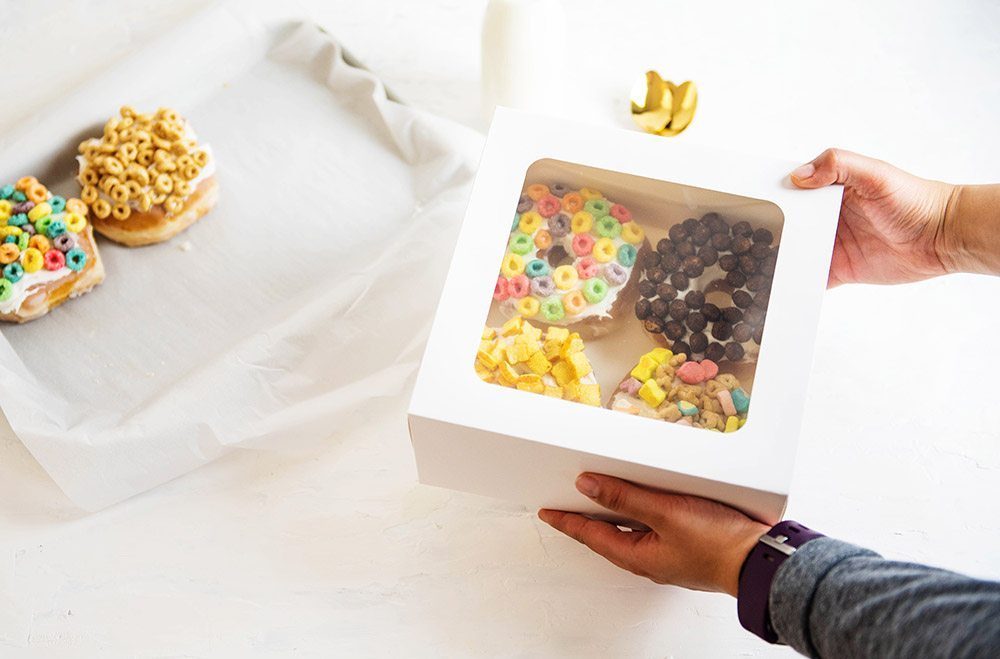 Box it Up!
Time to transform your Donuts from glazed to gorgeous. Frost each donut and coat with your chosen cereals. We love mixing and matching different cereals to make an array of cute choices, but baker's dozen Fruit Loop Donuts would look and taste delicious too. Pack up your donuts and get ready to be hero of the break room for at least as week.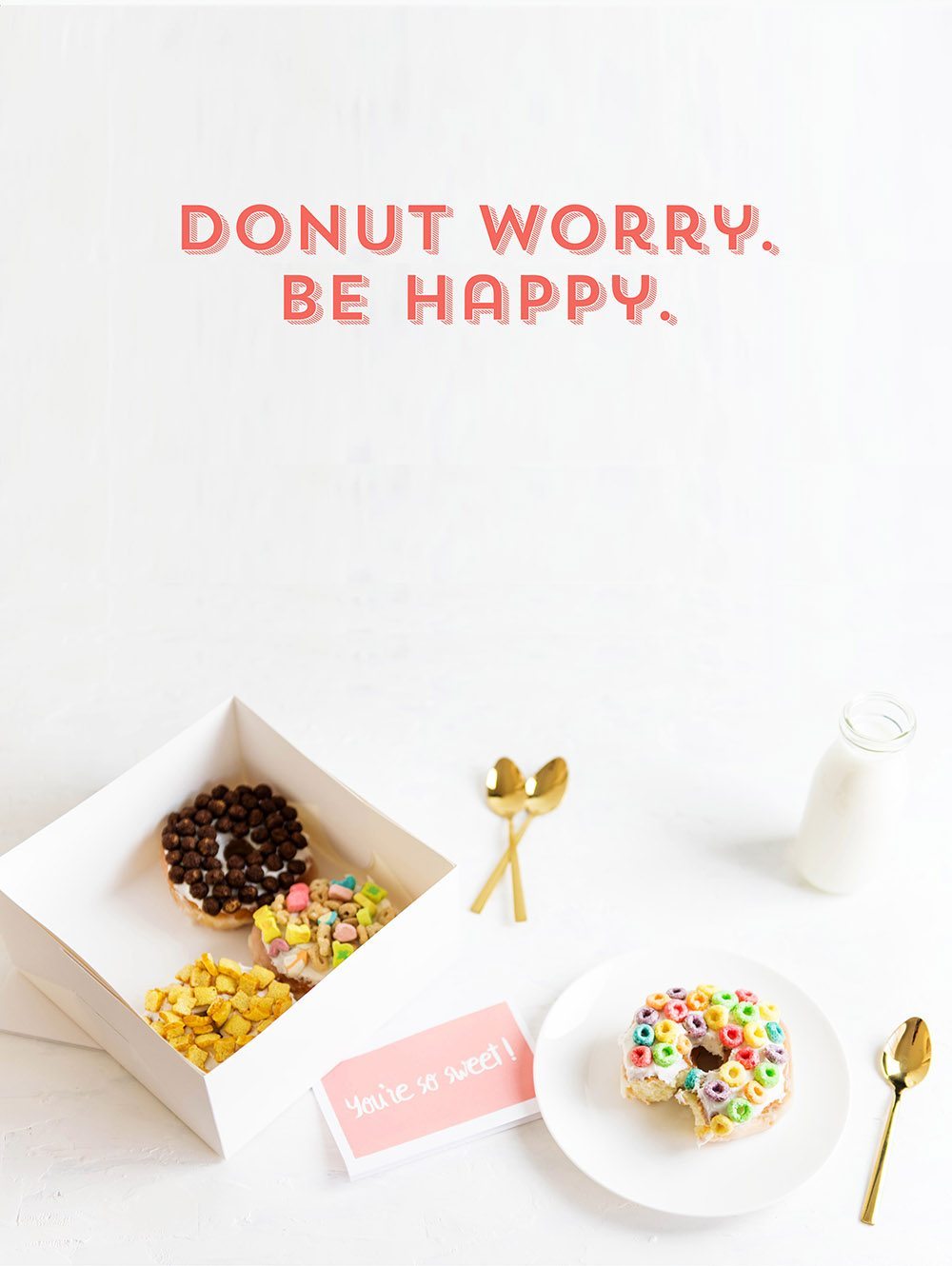 In a Long-Distance Relationship?
While we love the camaraderie of a traditional office space, we know not everyone works standard hours, or even in the same place. Celebrate a faraway coworker with a Soups and Sentiments care package- complete with soup, fresh baked rolls, and your delicious cookies. We deliver throughout the continental U.S., so even if your coworker can't join you for donuts, they can still feel like a valued member of the team at dinner. Click here to see how easy it is to send soup to a friend, family member, or colleague.

Share with Someone You Love
Were your adorable DIY Breakfast Donuts a surprise hit at work? Share your donut success stories, snap a photo and tag us on Instagram @spoonfulofcomfort #spoonfulofcomfort