The Ultimate Back-to-School Care Package for Your College Kid
Back-to-School Care Package
Whether it's your excited-but-nervous Freshman or a confident and almost grown-up Senior, the kids are headed back to college—which means your laundry room is about to get a little less chaotic and your fridge a whole lot fuller. But nearly grown-up students still need a little love and definitely need a meal not involving ramen, so why not help them celebrate back to school with a care package guaranteed to make their new roommates jealous.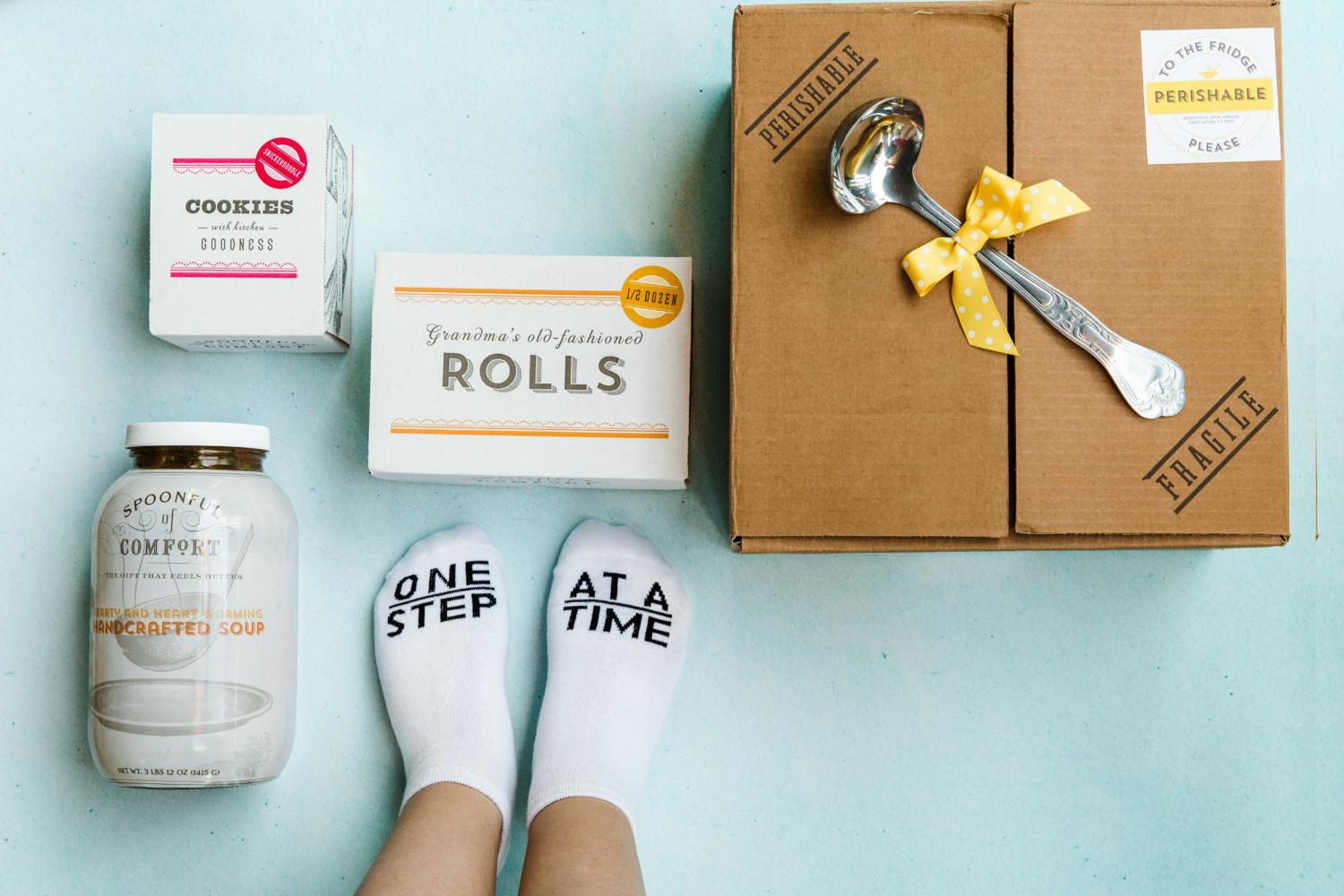 Our Comfort Soup Gift Baskets are perfect for busy students, and they'll love coming home from class to a ready-to-eat meal on their doorstep. And, good news: if you're sending some love to a gluten-free scholar or a newly announced vegan, our Gluten-Free gift options & vegan care package help ensure that your college kid eats right.
Each of our gift boxes include your choice of homestyle soup, with options like a classic Chicken Noodle that's just as good as your family recipe to a hearty Cheddar Broccoli, classic Tomato Basil, Corn and Potato Chowder, Vegetable, or Sunny Gazpacho. (Remember, our Tomato Basil is gluten-free, and our Vegetable and Gazpacho are both GF and vegan!)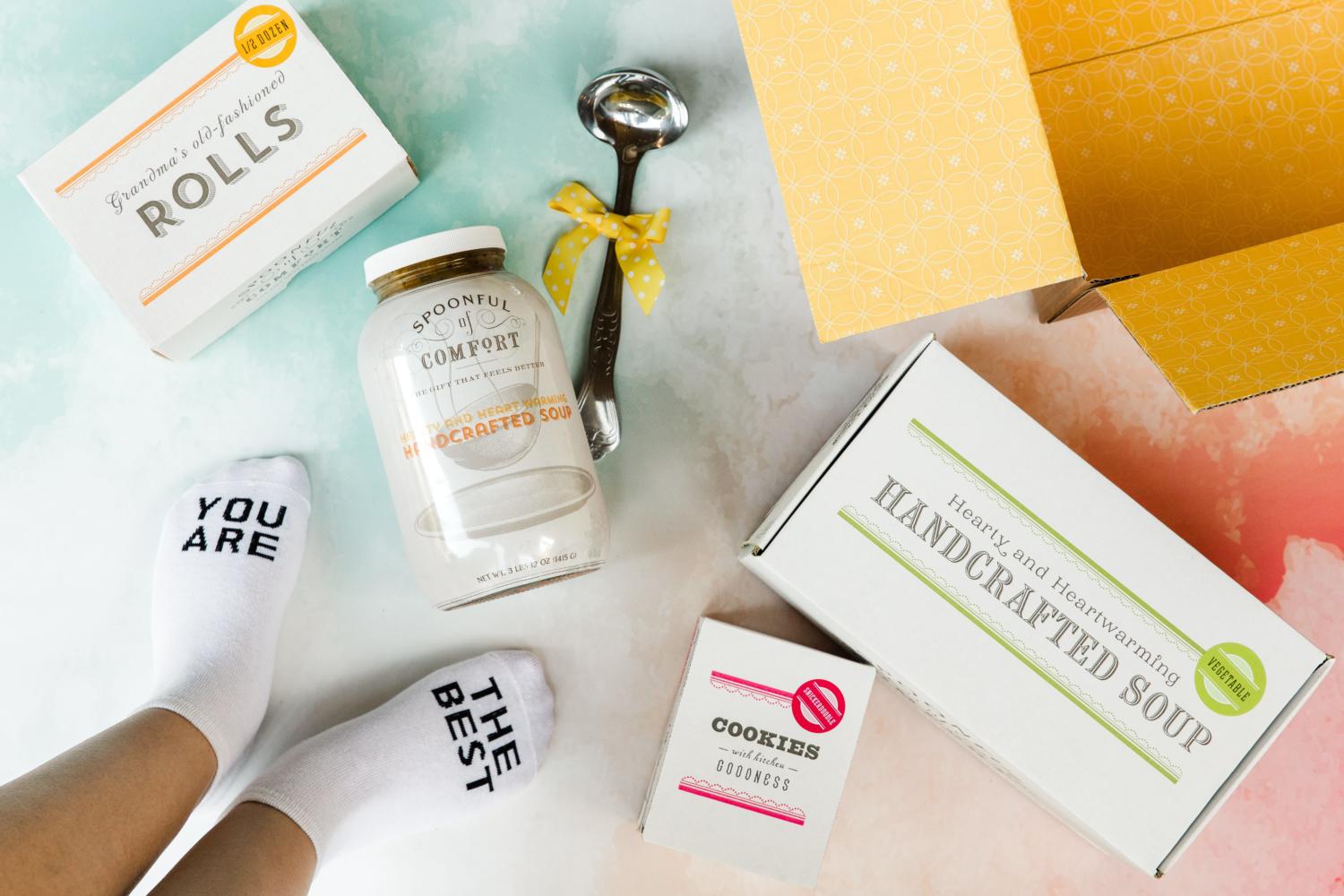 Next, send a little home-baked love with some freshly baked dinner rolls and half a dozen cookies. (Choose between Chocolate Chip, Snickerdoodle, Oatmeal Raisin, or Sugar cookie options!) You can suggest sharing the cookies with the potentially jealous roommates, but college is a time of self-discovery so maybe let them decide on how to enjoy their baked goods. Regardless, you're still the coolest parent in the dorms.
Lastly, send a little extra care by throwing in some of our college-ready add-on gifts! We're particularly fond of our Summer-Soft Blanket—just lightweight enough for those first breezy nights between Summer and Fall, and perfect for common area movie marathons all year long. Don't forget a pair of motivational socks, whether you pick a pair that reminds your kiddo to "Keep Going," or "Keep Your Head Up," they're sure to bring smiles every time they're fished out of the laundry.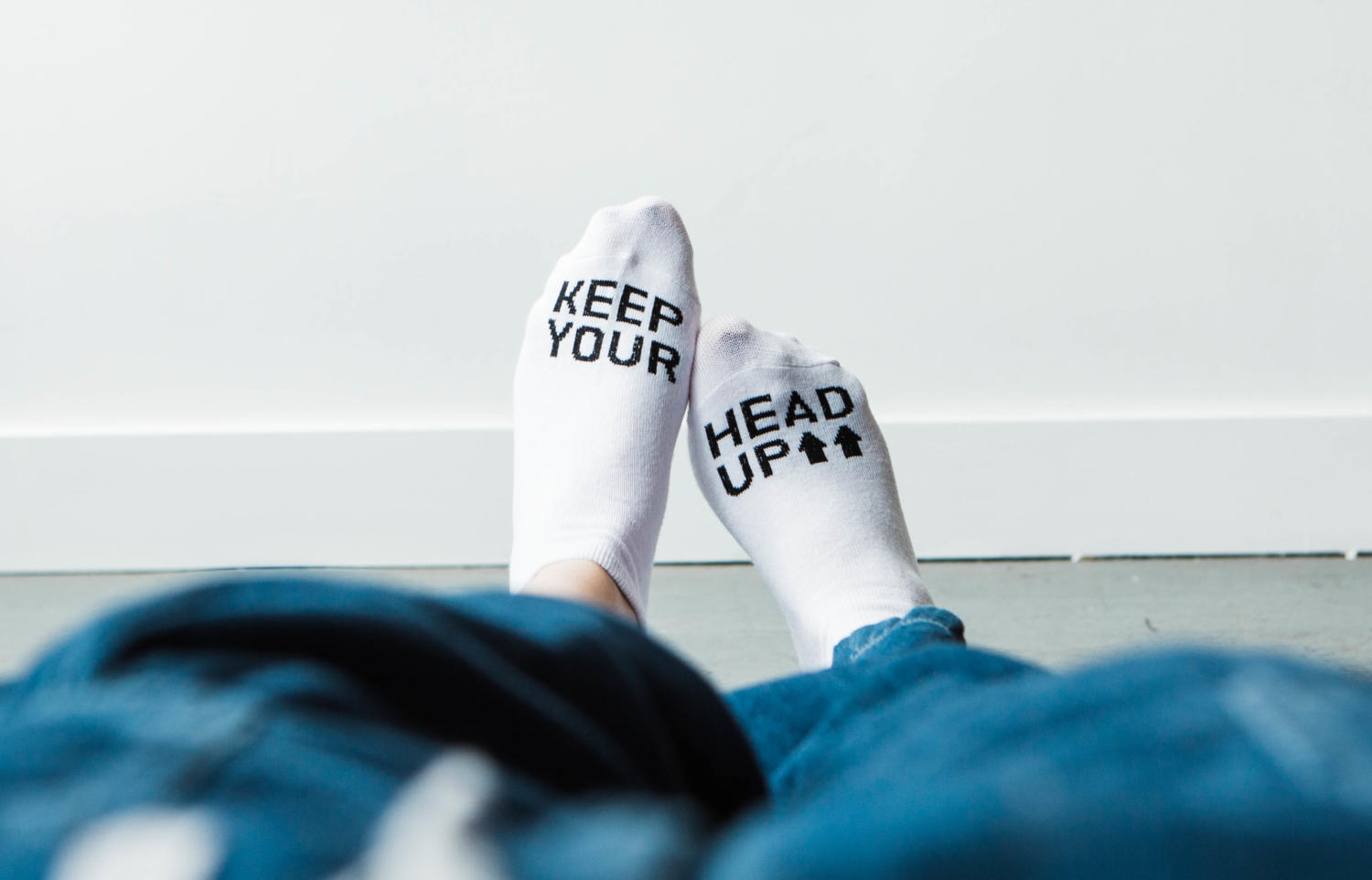 College students might feel all grown-up, but no one is never too old for a little love from home. Help your kid start the year feeling confident, loved, and someday fully capable of grocery shopping on their own, cooking their own meals, and changing both the world and the laundry.