How to Make a Kid-Friendly Cheese Platter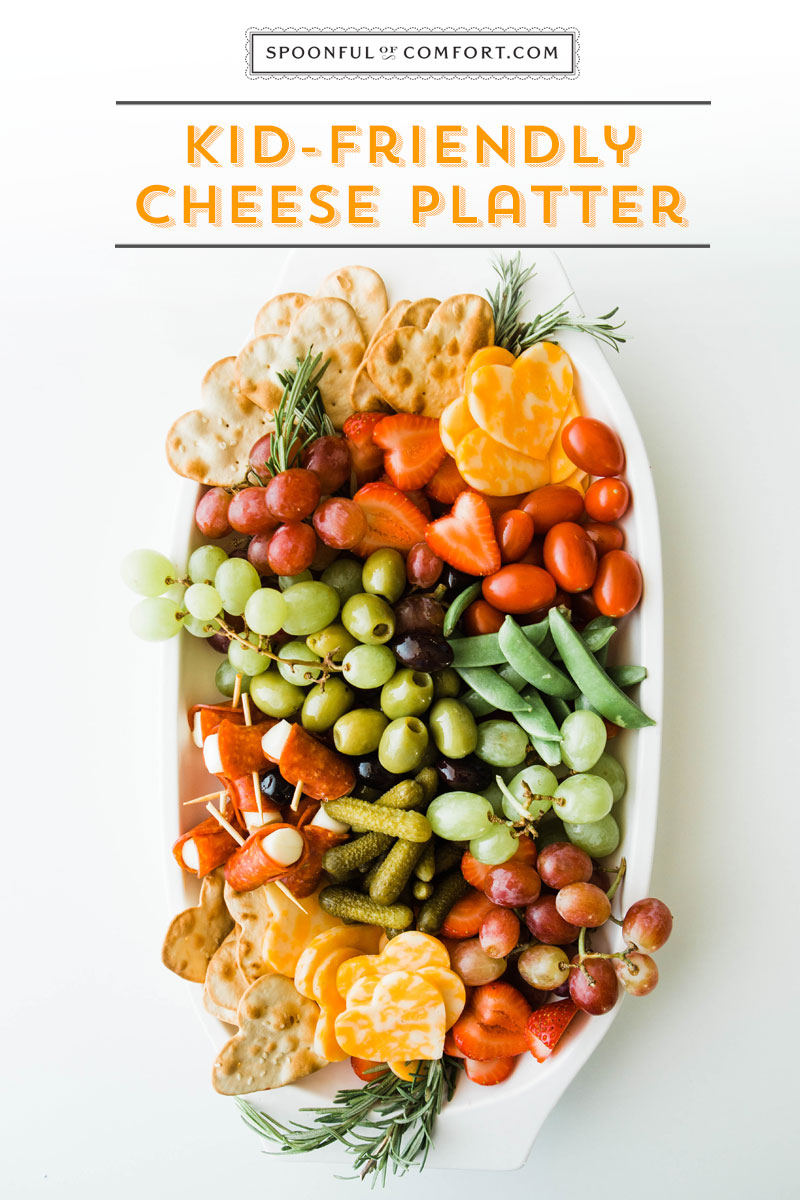 Hurray! We made it to the 'ber months! (September, October, November, December) Celebrate all things autumn (kids back in school, sweater weather, and the falling temperatures) with this ultra kid-friendly cheese platter that will have everyone, even the pickiest eaters, coming back for more delicious treats.

The key to a perfect kid-friendly cheese platter? Updating your favorite childhood snacks and mixing and matching sweet and savory flavors that taste great one their own or on a beautifully arranged platter. Remember to include a variety of textures and colors, and you'll be ready for hosting, gathering, and enjoying the changing season.

A good graze board doesn't need super fancy ingredients, but we do have a few easy tips for elevating basic appetizers into something truly special. Head to your favorite grocery-store with our tried-and-true shopping list and get ready for some serious snacking that offers something for everyone.


Fall Graze Board
For the Sweet Tooth
Grapes
Strawberries (when in season, but apples, baby tangerines, and pears are also great options.)
Sugar Snap Peas
For the Savory Fans
Pickles
Cherry tomatoes
Olives (sticking on fingers totally optional)
For the Cheese Lovers
Crackers
Colby-Jack Cheese shapes (Use a cookie cutter and pre-sliced cheese and wow the elementary-school set. Plus, who doesn't love coordinating your cheese with your crackers?)
Mozzarella string cheese wrapped in pepperoni
Arrange ingredients on a pretty platter and watch your Fall Graze Board disappear. The best part? This party favorite usually vanishes faster than typical kiddo favorites like cookies or chips, so it's the perfect anecdote for the upcoming Holiday sugar rush.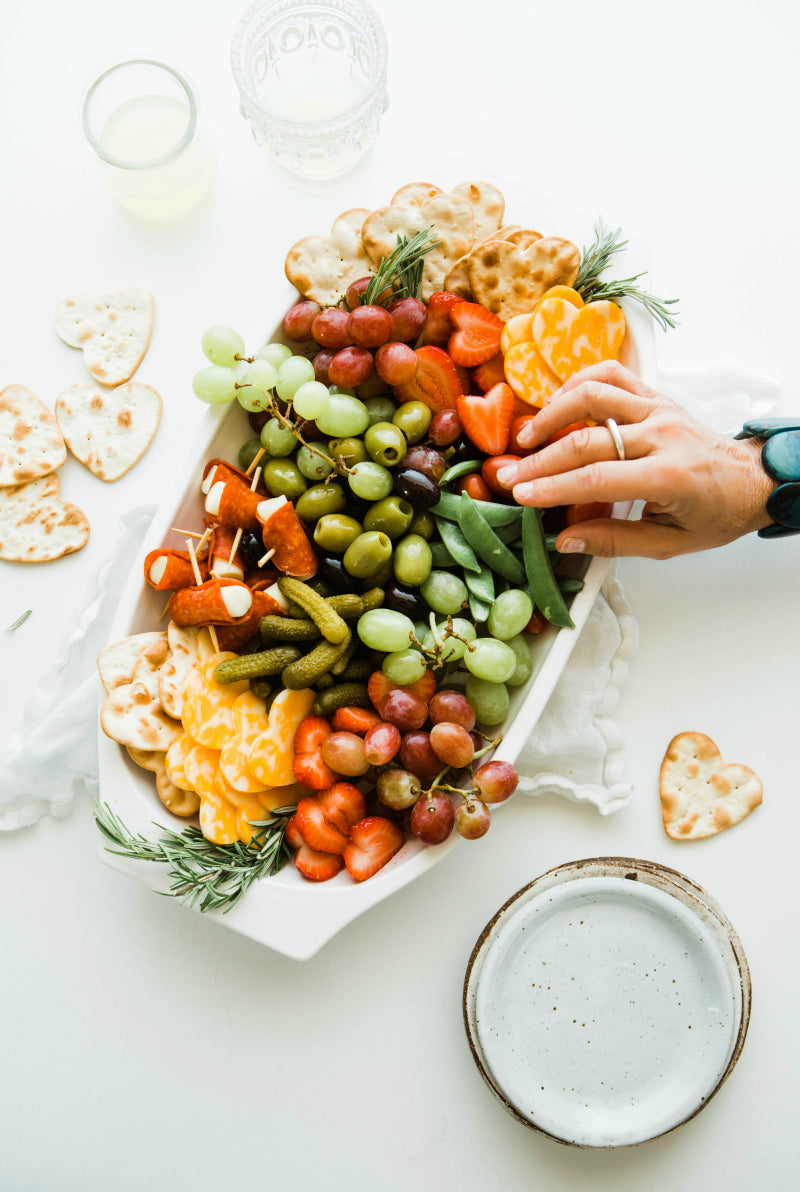 Send the Party to a Faraway Friend
Missing friends and family too far away to appreciate a good graze board? Include them in celebrating the arrival of the 'ber months by sending them a "fallelujah" Soups and Sentiments care package. With new harvest-themed soups, fresh bread, and cookies that are a perfect match for a mug of hot chocolate, we can help you share the love anytime and anywhere.


Share with Someone You Love
We love it when great ideas get shared! Send us photos of your Fall Graze Board and tag us on Instagram @spoonfulofcomfort #spoonfulofcomfort.