These are the Soup Recipes You'll Want to Keep in Your Crock Pot this Fall
Great Soup Recipes For The Fall
Cue scary music…It's a dark and stormy night. You hear a sound at the door. Is it a ghost? Zombie? No. Scarier.
It's your family.
They want, no, they need….dinner. Now. Five minutes ago. Immediately.
Fortunately, you're prepared. You put an assortment of seemingly random food items in your proton blaster–we mean crockpot– and now dinner is ready to serve. You live to see another day. Just add crusty bread.
But if you're in need of some mealtime-saving crockpot recipes, we can help. Spoonful to the rescue with our favorite soup recipes for surviving the haunted house that is your kitchen come dinnertime. Soup's up!
1. Classic Chicken Noodle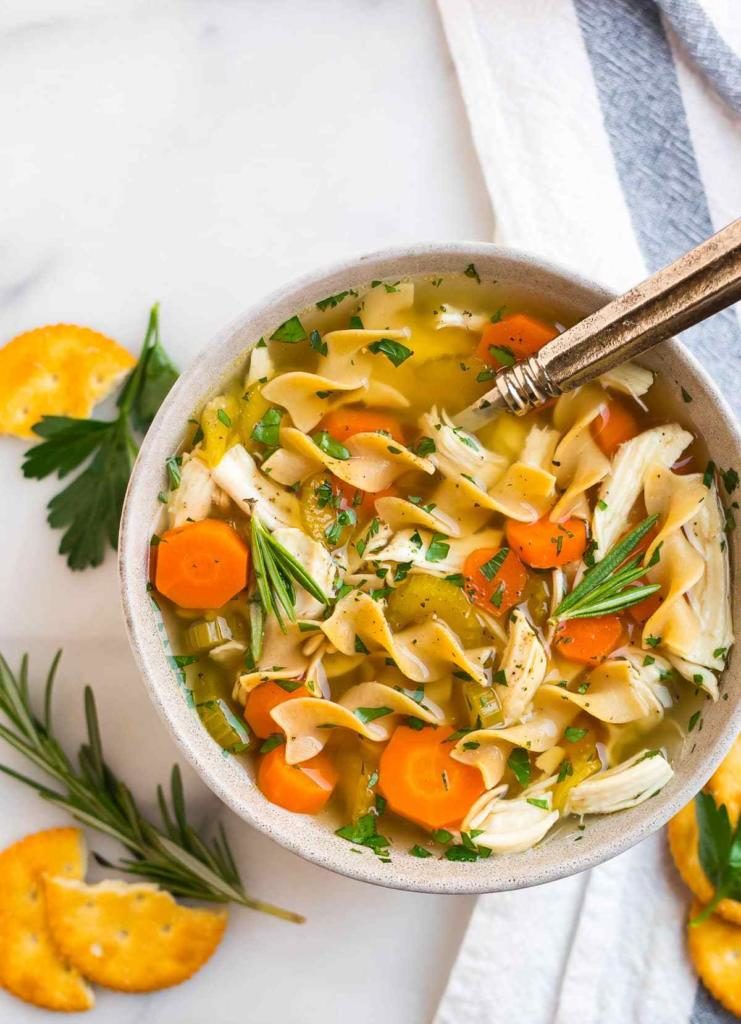 A chicken noodle soup recipe with only assembly required. Just grab the ingredients, add them to the crock-pot, and go. No sautéing or browning required. This is the perfect weeknight recipe, and if you use whole-wheat noodles, it goes from good to great (and hearty, and healthy!). Watch this wonderful slow cooker chicken noodle soup recipe. or You can also get nutritious and comfort chicken noodle soup from Spoonful of Comfort.
2. Creamy Chicken and Wild Rice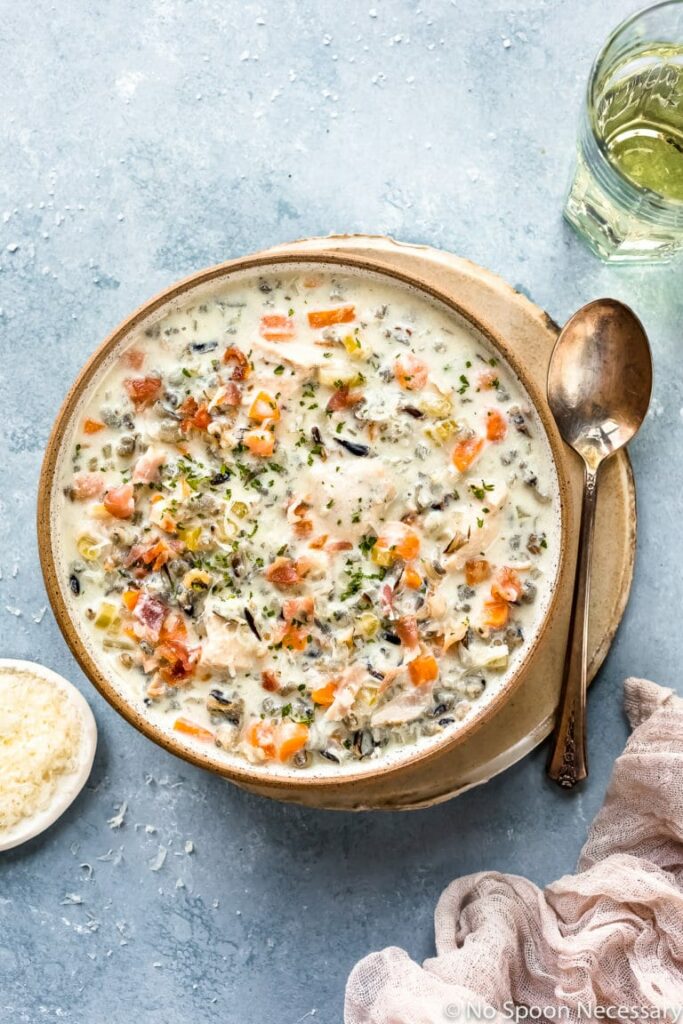 Creamy, tangy, and extra comforting thanks to the addition of crispy bacon, you'll want to make this soup every time the weather feels even the tiniest bit chilly. It's perfect for enjoying while curled up on the couch under a warm blanket, hot tea optional but definitely recommended. GET THE RECIPE
3. Chicken Tortilla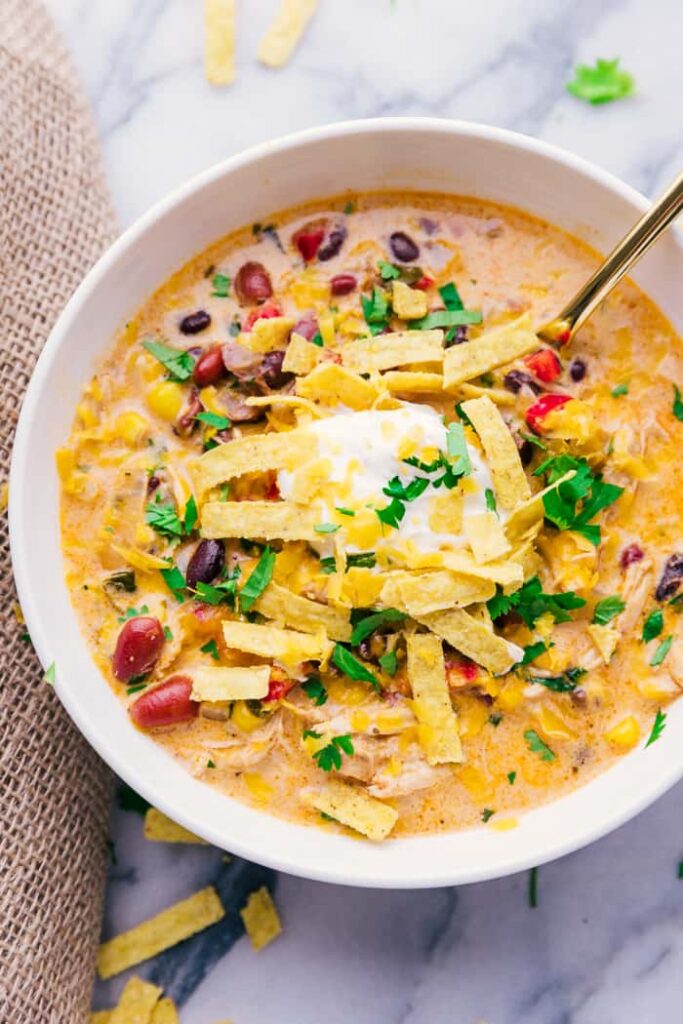 Stop everything and get this soup in the crockpot immediately. It's that good. It's full of flavor, and the recipe is absolutely right—it will make your house smell amazing. Added bonus: you can customize this soup with all kinds of toppings, so even your pickiest eaters will be satisfied. GET THE RECIPE
4. Ham and Potato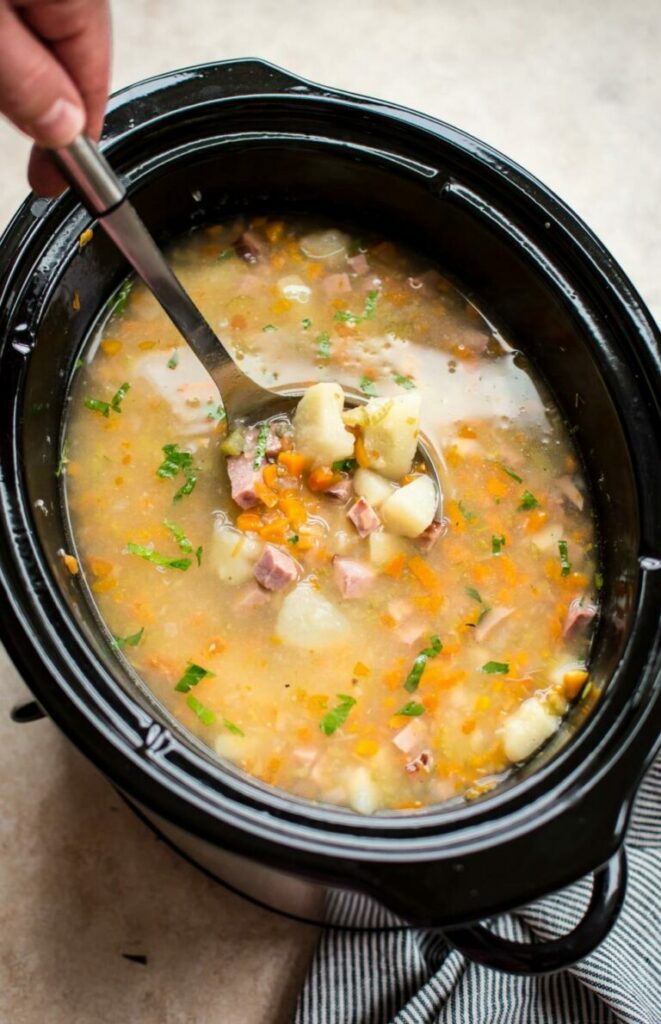 The perfect recipe for post-holiday leftovers, because who wants to cook again after surviving the making of a Christmas (or Thanksgiving, or Sunday dinner) ham? Put this together in the morning, and don't think about dinner again until, well, dinner. Voila! GET THE RECIPE
5. Green Chile Enchilada Soup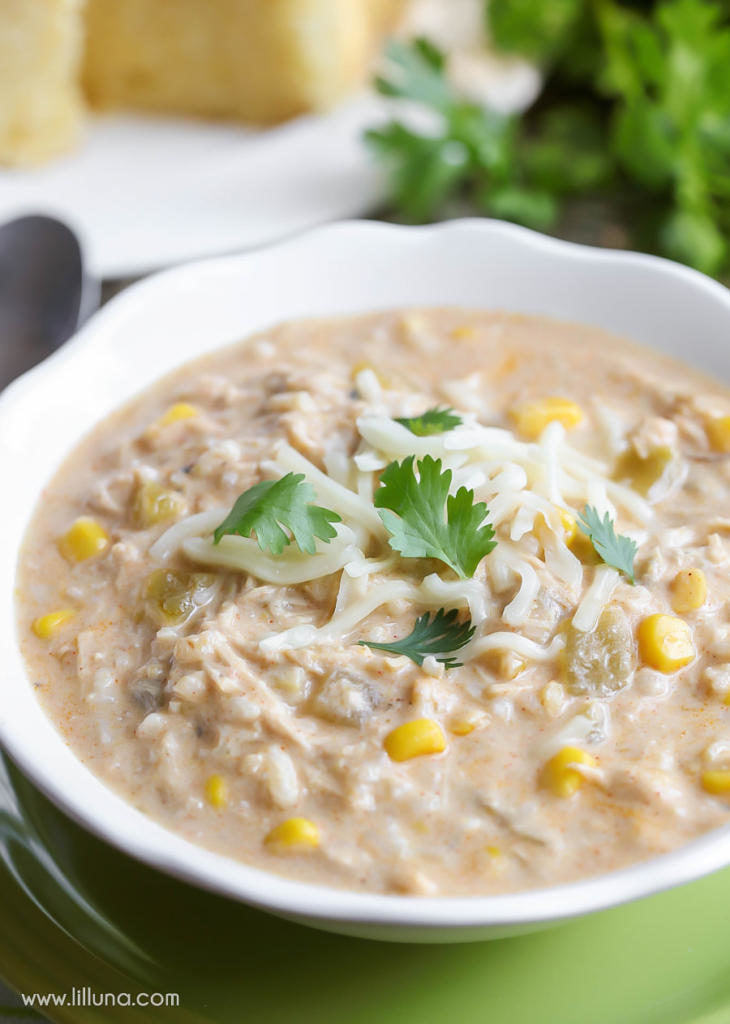 Love Taco Tuesday? Then you'll really love Enchilada Soup…every other day of the week. Add as many peppers and spices as you can handle, and make sure to top with your favorite cheeses for a truly indulgent yet simple dinner. GET THE RECIPE
6. Baked Potato Soup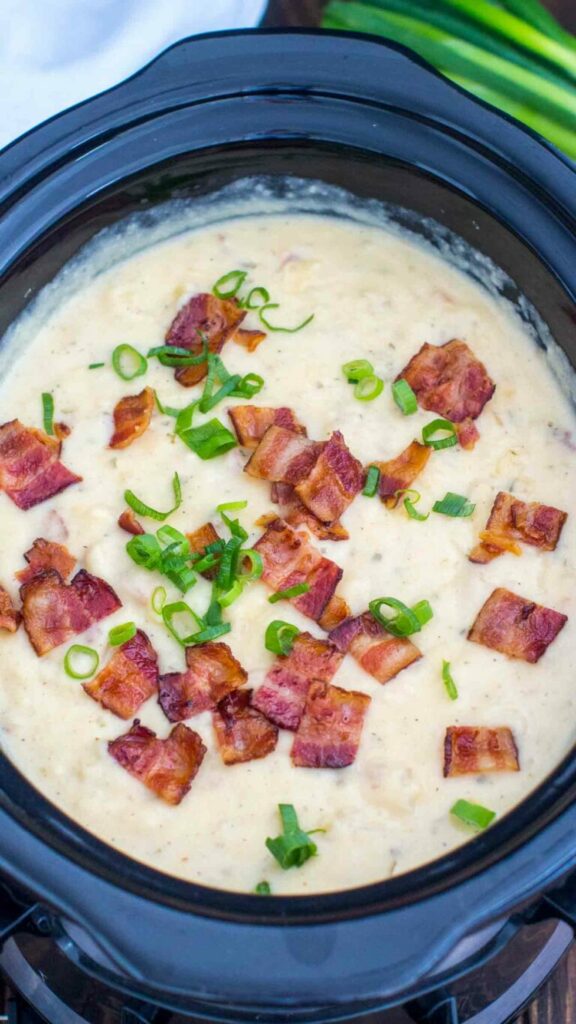 Three reasons to make this soup: 1. Prep Time is only 15 minutes. 2. It's budget-friendly without sacrificing taste. 3. You can freeze it for up to three months, so a great dinner is always on-hand no matter how hectic things get. GET THE RECIPE
7. Italian Sausage Soup
Sure, you can "set it and forget," while it's cooking, but once you try this recipe, you won't forget to add it to your regular dinner recipe rotation. And, since it's both filling and full of healthy veggies, you can enjoy it guilt-free! GET THE RECIPE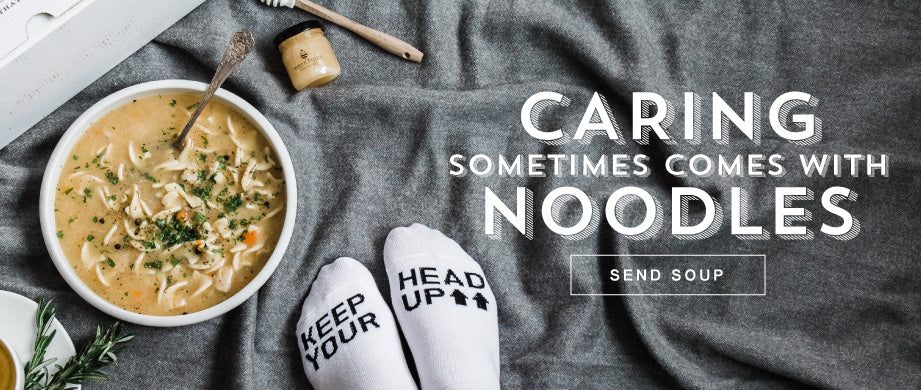 Be a Star from Afar
Crockpots are amazing inventions: designed to save our sanity on busy nights, and possessing an almost magical capacity to make ordinary ingredients taste absolutely fantastic. What could possibly be better, you ask? Giving this kitchen work-horse the night off by sending a friend a Spoonful of Comfort care package complete with all the makings of a perfect dinner: flavorful homestyle soup just like Mom's, fresh rolls, and perfect cookies. Don't worry, we promise the crockpot will be back and ready for action bright and early the next day!