This Box Full of Sunshine is the Perfect Gift for Rainy Days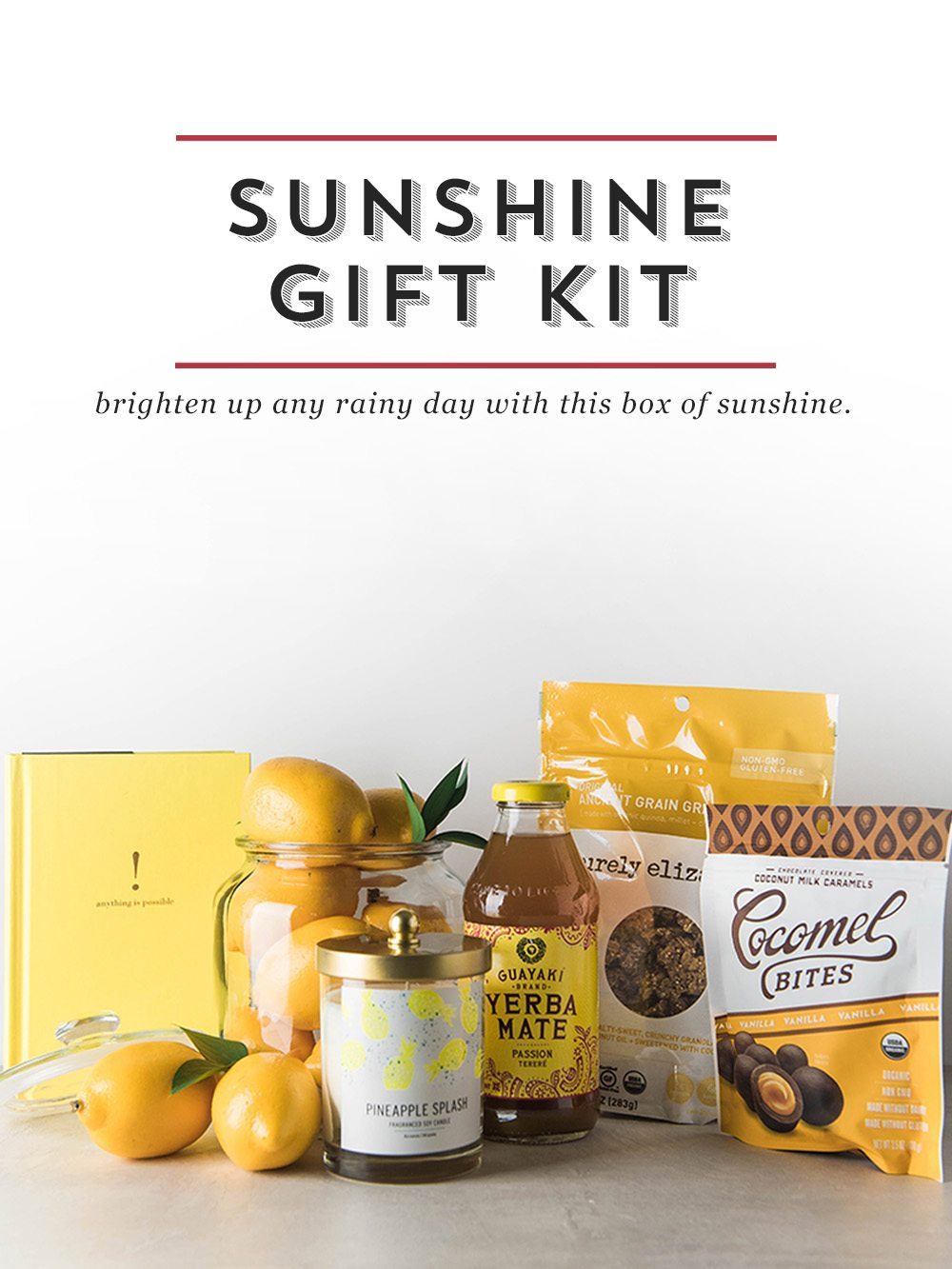 We love finding the perfect gift for any occasion, and there's always a good reason to show someone how much you care. That's what's so great about making a Sunshine Box: it's the perfect "just because" DIY gift that will brighten anyone's day— and if you choose to deliver it in person, gives you the perfect opportunity to catch up with the special people in your life. Win win!
Perfect Gift for Rainy Days
Whether you bring this to a friend who just moved and still feels buried in boxes, or a family member seeking sunnier days after a difficult life event, a little sunshine can go a long way, and you can easily personalize this gift for maximum cheerfulness. Start with finding your own sunshine-hued favorites as inspiration, and have fun finding all things bright and happy.



Ready to get started?
Here's our beginner's guide to becoming the extra sunshine everyone loves:


Start with self-care:
Yellow nail polish, fizzy bath bombs, or citrus-scented bubble baths are sure to be a hit for a friend who loves beauty products and deserves a little extra pampering. Have a blast shopping beauty supply retailers like ULTA or Sephora for the perfect yellow-hued products.
Make your sunshine sweet:
Brighten up someone's morning coffee or tea with lemon-flavored cookies from your favorite bakery. We all need a break sometimes, and adding these treats to your Sunshine Box is a great reminder to take a few minutes and enjoy something sweet.
Treats!
Add classic yellow candies like lemonheads, lemon drops, or taffy to your box. Consider them emergency sunshine supplies, and tell your friend they are to be kept in their desk at work or hidden from the kids at home so that there's always a little rainy-day reinforcement on hand. Pick these up next time you are grocery shopping, and you'll be prepared to act any time you feel inspired to DIY this sunny box of goodness.
Sunshine stationary:
Whether you find the perfect journal, set of thank-you cards, or even just a new pack of classic yellow post-it notes, make it easy for a friend or family member to record all the happy moments in their day.
Bringing it all together

Now that you've gathered everything bright and shiny, add the final touches to a box or basket by wrapping your gift with cheerful yellow ribbons and yellow tissue paper. The monochrome effect really makes this gift stand-out, so keep it simple and sunny with your packaging choices.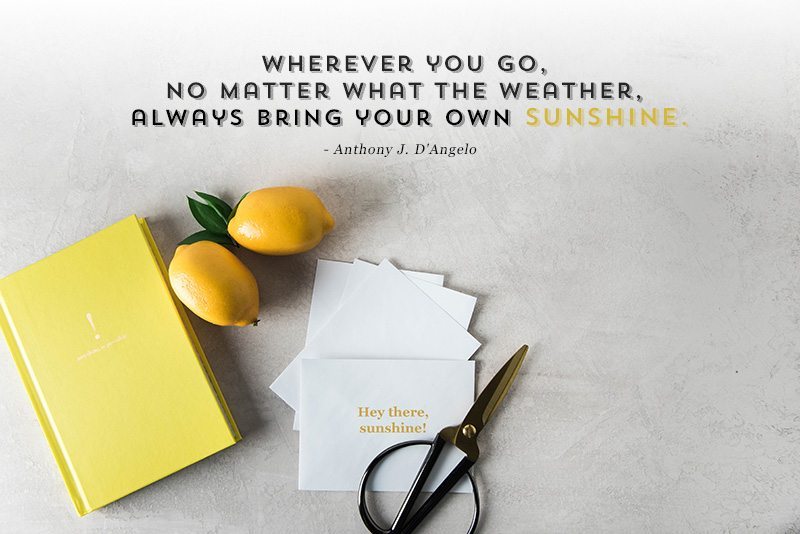 Can't deliver sunshine in person?

Sometimes our loved ones are too far away for an in-person sunlight infusion, but you can always brighten their day by sending a care package of homemade soup, delicious rolls, and freshly baked cookies. We deliver anywhere in the continental U.S., so you can send dinner anywhere the sun shines with our Soups and Sentiments gift options.
Share with someone you love

We love when great ideas get shared. If this post inspires you to box up some sunshine, we'd love to see it! Snap a photo and tag us on Instagram @spoonfulofcomfort #spoonfulofcomfort