This Candy Egg Carton is 9x Cuter Than any Easter Basket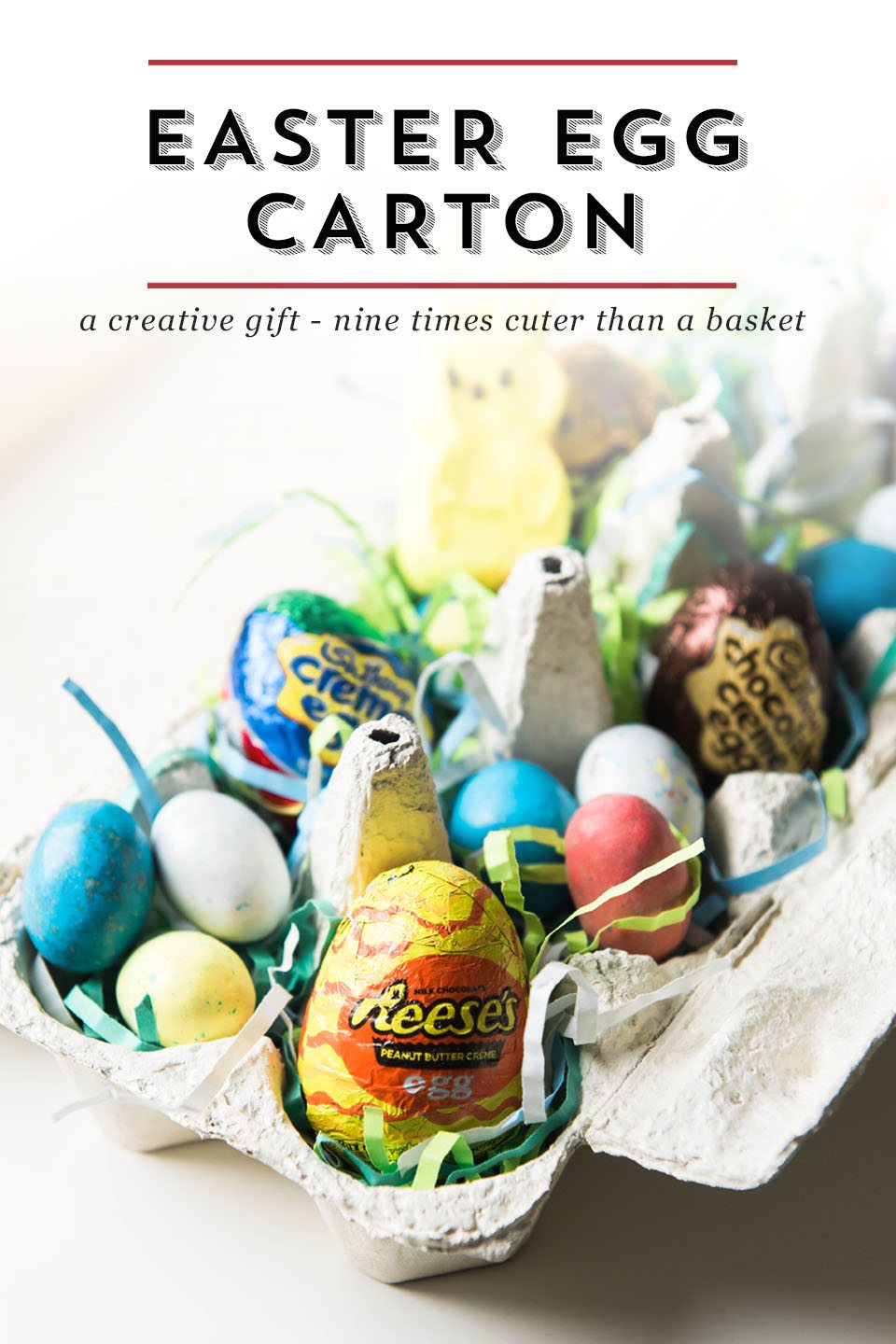 Spring is in the air and Easter is just around the corner! Play Easter Bunny and gift your kids or grandkids these sweet little packables that even older kiddos will love— and parents will appreciate since all that Easter sweetness is contained in a closed container. Portable, easily individualized, and the perfect springtime version of our favorite brown paper packages tied up with string, these candy egg cartons are sure to be a hit whether you make just enough for family or surprise a classroom of happy students just before Spring Break.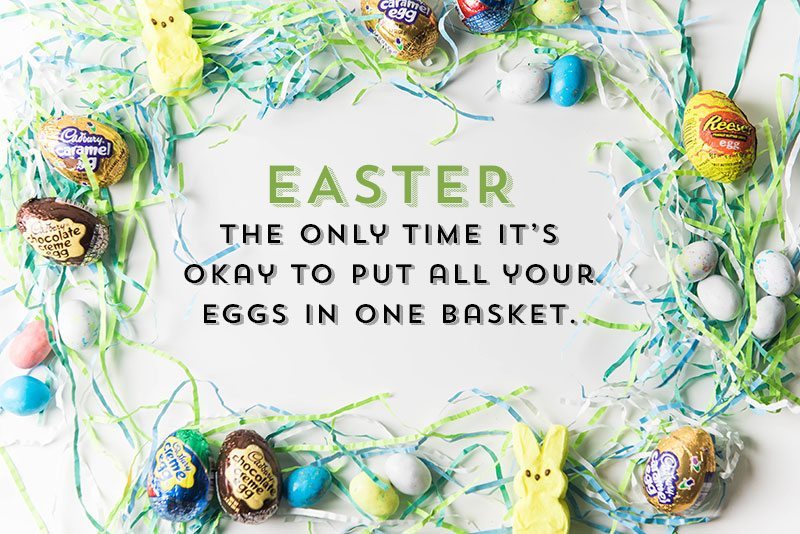 Like all our favorite DIY gifts, this project focuses on showing love and affection to the recipients without the hassle of a complex craft project. Choosing a variety of candy fillables helps you show your favorite niece that you remember her love of Reese's peanut butter candy, or allows you to introduce your grandson to the magic that is a Cadbury egg. Regardless of what candy ends up inside your cartons, you know you're also sharing love and affection, and we think that's worth celebrating!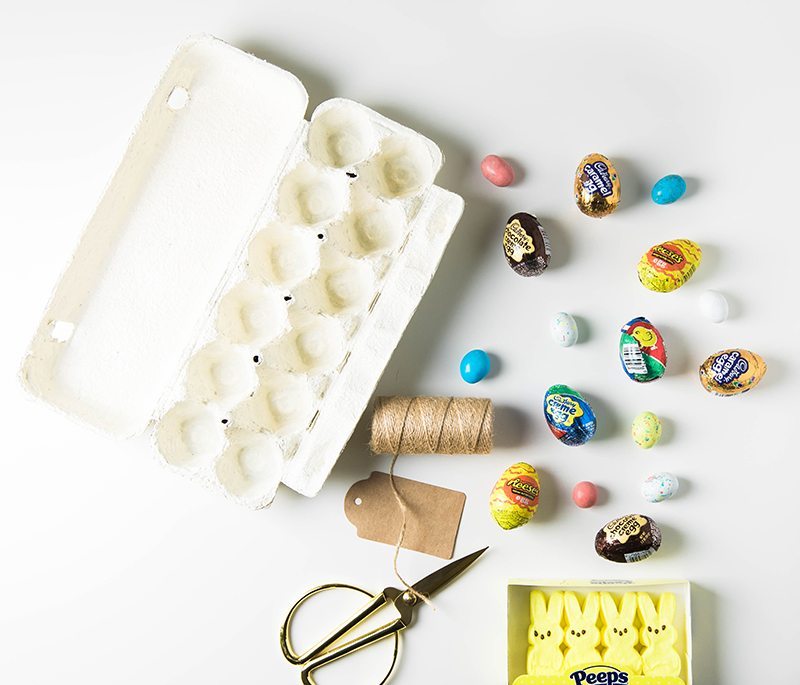 Candy Egg Carton
Here's what you need for this egg-cellent Easter treat!

Supplies
Egg Cartons: utilize the power of 2-day shipping and search for "craft paper egg carton's" these on Amazon, to find unlabeled cartons, in both natural and a variety of bright colors. If you've got more time, more options are available from craft stores online, and via Etsy. If you are feeling crafty, you can always use your own egg cartons from the grocery store, and apply acrylic paint to cover the original labels like we did.
Twine or ribbon: pick this up with some fun Easter-themed stationary at your local craft store, or use whatever pretty trim you have on hand.
Paper shred in pastel hues: totally optional, but adds a fun pop of color to your egg cartons, and is still a million times prettier and all around better than the plastic grass.
Candy! Take a trip to your favorite supermarket and stock up on all the seasonal goodness. From Cadbury to Reese's to adorable eggs filled with M&M's or jellybeans, it's a great time to be a candy-lover, since all your favorites are usually available in egg form for the next few weeks.



Assembly

If you're using labeled egg cartons, gently peel off the original label, and give that carton new life with a fresh coat of acrylic paint in the color of your choice. Look at you, recycling and gifting!
Now for the egg-xtra fun part. Fill your carton with a bit of paper shred, and add your candies. Tie the finished product with twine and don't forget to attach a fun little note wishing the loved ones in your life a Happy Easter! (Egg related puns encouraged, but certainly not required.)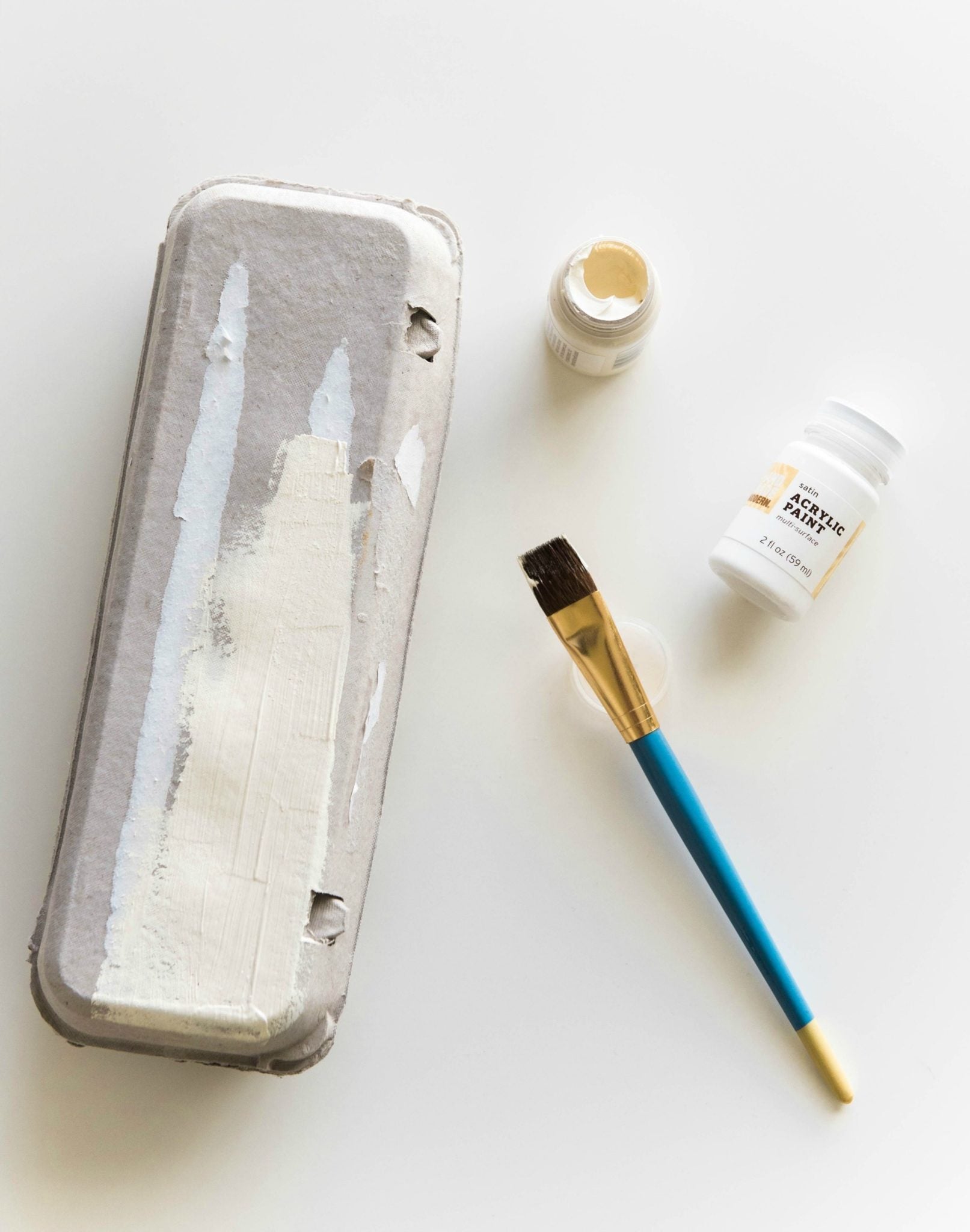 Need a little help playing Easter bunny this year?
We're ready to help. You can always help friends and family celebrate any occasion with one of our care packages, which brings dinner right to the front door, anywhere in the continental U.S. We can provide a full meal of soup, rolls, and cookies—or just the cookies, for those friends with a sweet tooth—and we'd love to help you make someone's day, any day of the year.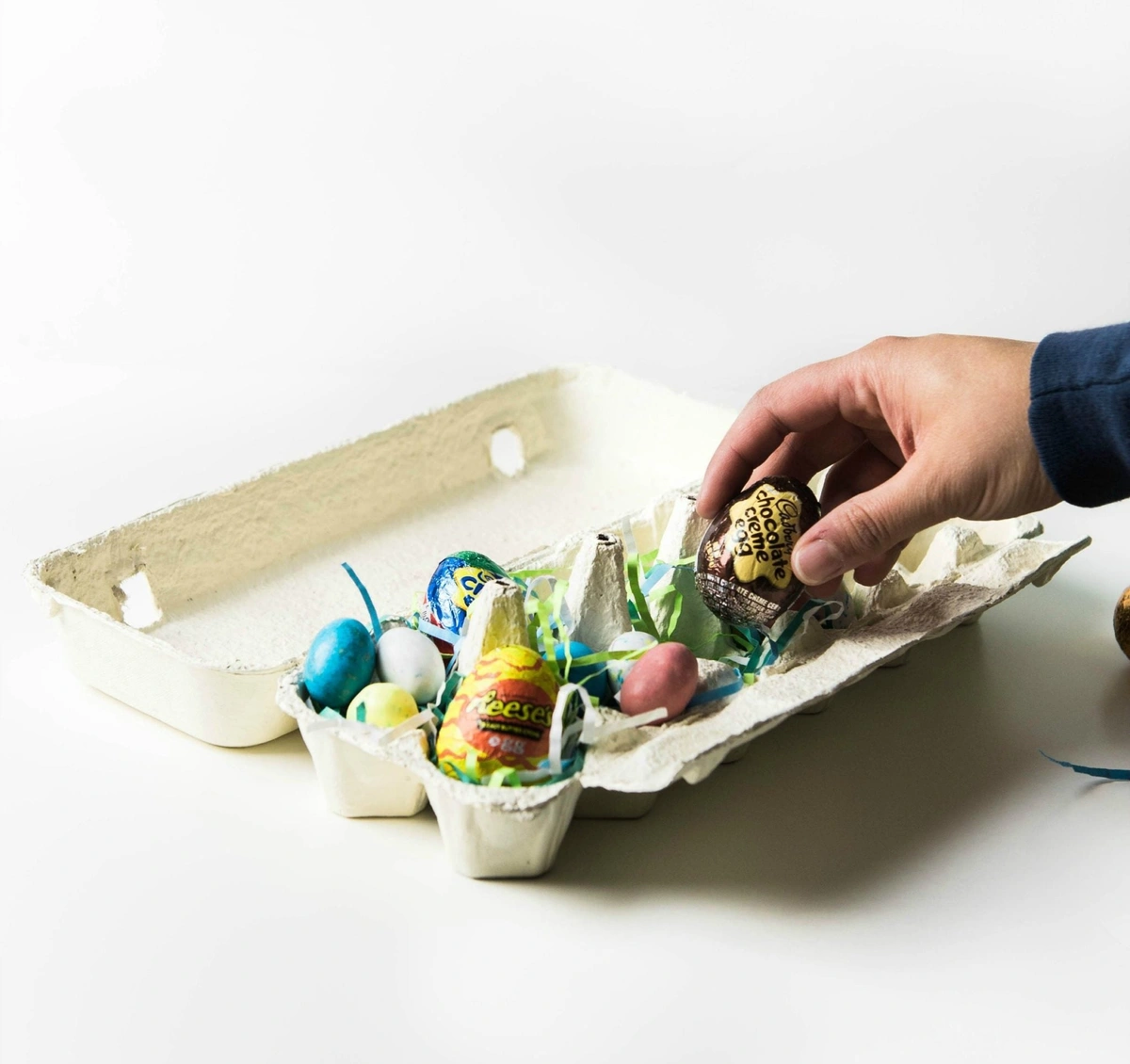 Share With Someone You Love
We love when great ideas get shared. If this post inspires you be the best Easter Bunny in the neighborhood this year, we'd love to see your egg cartoon creations! Snap a photo and tag us on Instagram @spoonfulofcomfort #spoonfulofcomfort