This Spring Cleaning Basket Will Inspire Your Friends To Wipe Away Winter Blues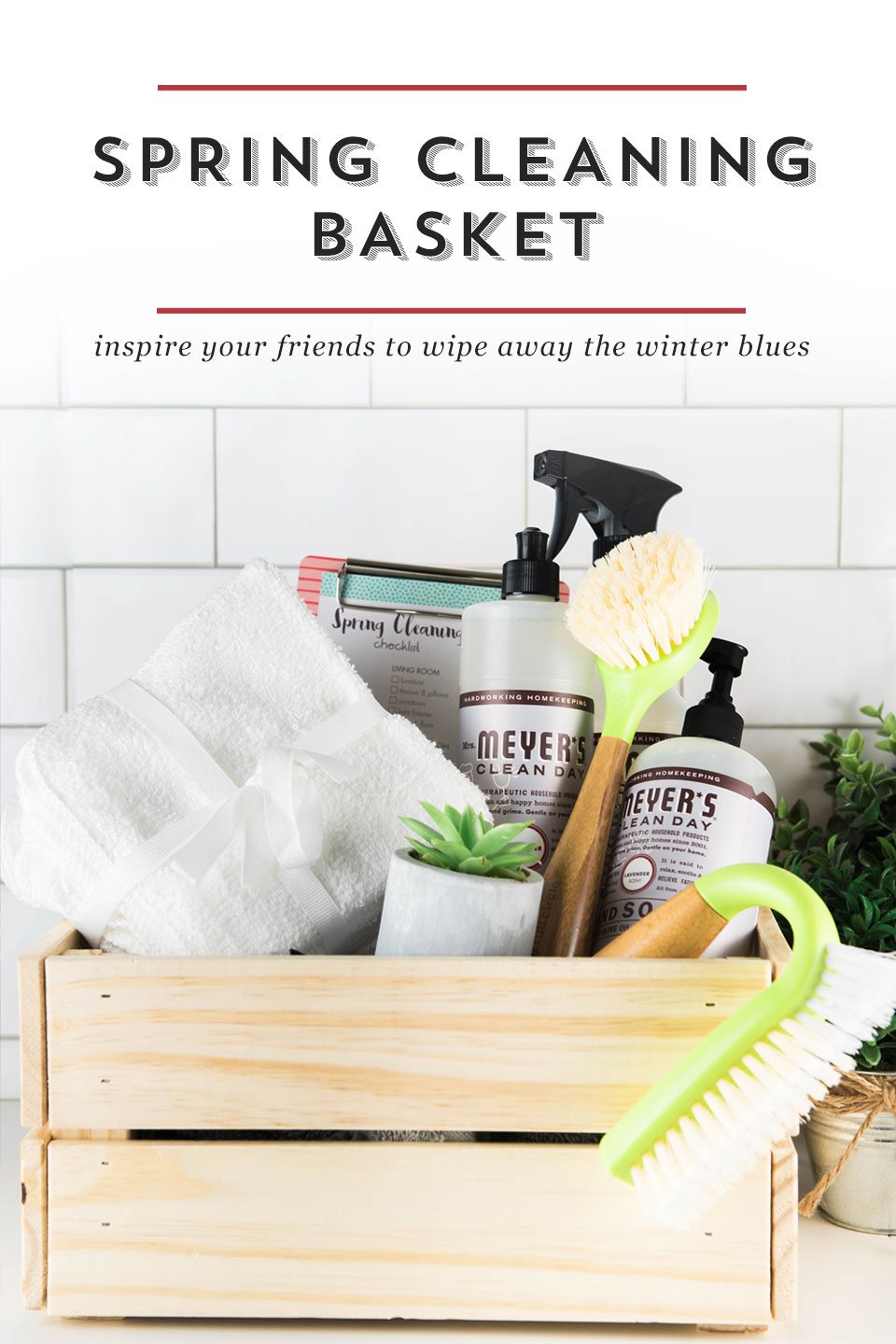 Rumor has it that it's starting to look like spring in some parts of the world. (All of our condolences to those of you still shoveling snow, we hope warmer weather is on its way soon!) From cheerful daffodils too blossoming trees, it's easy to feel optimistic and start day-dreaming about upcoming summer barbecues and pool parties…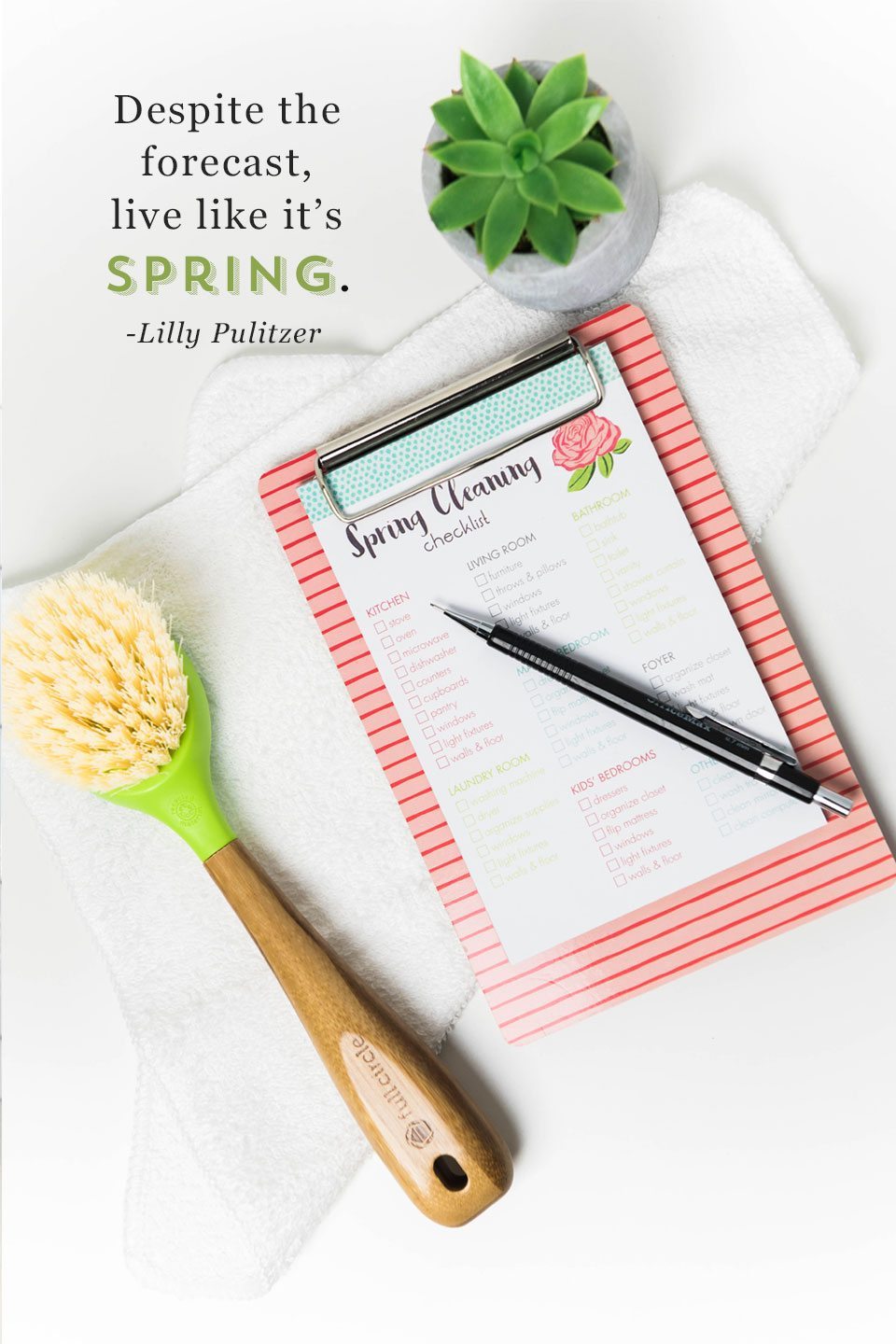 Spring Cleaning Basket
Until you remember that you still have a Christmas wreath up, your swimsuit is packed away in an unidentified location and your shower hasn't seen the business end of a sponge since January.

If this scenario sounds familiar to you, you also know that nothing helps bust the winter blues like a good spring clean. Give a likeminded friend the same boost of energy with a Spring Cleaning Gift Basket guaranteed to motivate anyone to take down that wreath and start deep cleaning. Want to support a friend but up to your ears in your own deep clean? No problem. All of the essentials for this gift can be bought online, or with a one-stop shopping trip to Target or specialty grocery stores like Whole Foods.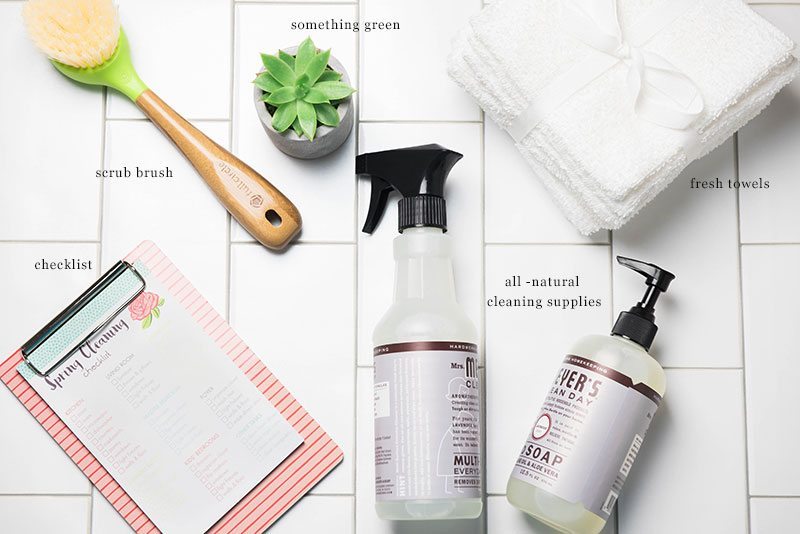 Here's what you'll need:
Your favorite organic cleaning supplies: There's no need to welcome spring with a host of harsh chemicals. Keep it natural with organic cleaning brands like Mrs. Meyer's, Seventh Generation, or Honest Company.
Natural wood scrub brushes: Who says cleaning supplies can't be pretty? We found a wide variety of wooden scrub brushes via Amazon, each one practically cute enough to leave out on display in the kitchen or laundry room.
Fresh hand towels: Help your friend start the spring season off right with a new set of dishtowels that haven't been through the wash a thousand times and are still their original color. You never know, it might be just the inspiration someone needs to tackle cleaning the downstairs shower. The one the teenagers use.
Add some green: Ok, so we meant it when we said you can get all the ingredients for this gift online. And it's true! You can order succulents via Amazon and have them sent right to your doorstep. You can also support a local garden center and pick up your favorites there. A little green brings spring indoors, and succulents are easy to care for, even for a friend with a notoriously black thumb.
Crate or basket: A simple wooden crate or basket is the perfect way to deliver spring-cleaning magic, and it can be used later to help keep supplies neat and organized—win win!
We love seeing this gift as a fresh start—just the thing for any friend or loved one who caught a case of spring-fever and can't wait to deep clean their home. Show your support with this handy gift basket and watch them wipe away the last of the winter blues!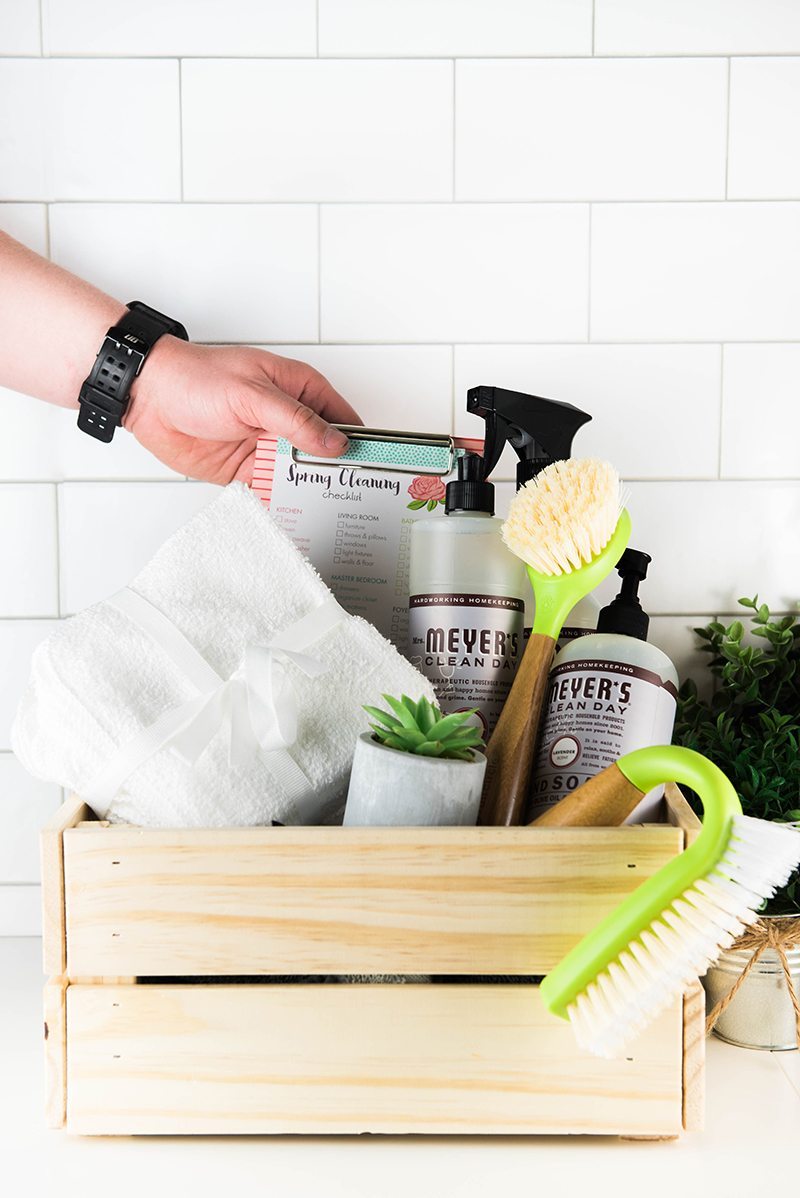 Still buried under so much snow you can't even think about spring?
It's ok, send dinner instead! Our Soups and Sentiments packages are the perfect way to relax after a day tackling a cluttered garage or messy pantry. Who knows, your support from afar might just start a deep-cleaning revolution.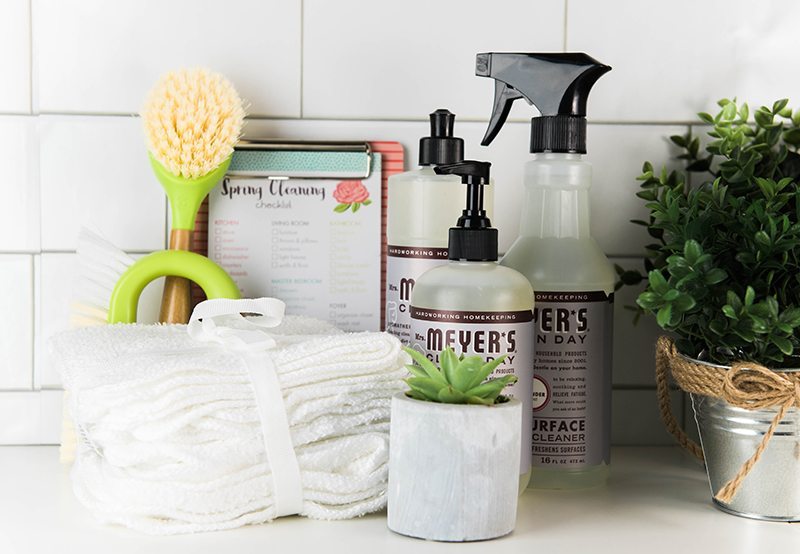 Share with someone you love…
We love when great ideas get shared. If this post inspires you to help a friend get a head start on spring cleaning, we'd love to see it! Snap a photo and tag us on Instagram @spoonfulofcomfort #spoonfulofcomfort