Treat New Parents to a Night-In with this Date Night Dinner Basket
New Parent Date Night Dinner Basket
Three cheers for new babies! So cute, so squishy, so amazing to cuddle and then immediately return their mom or dad once those adorable new baby noises turn to cries. The arrival of a new little one is definitely a cause for celebration—and a perfect excuse to find and purchase all the tiny baby clothes and all the adorably nonsensical wooden toys.

While traditional baby gifts are always appreciated, (no sane parent is going to say no to an extra set of onesies or a box of diapers,) it's fun to surprise new parents with a gift made just for them, one that can help them remember a world outside permanent spit-up stains and late night bottles.

Show the new moms and dads in your life you love them just as much as that cuddly baby and send over a date-night gift basket that brings the romance to them while it's still too soon to go out on the town. With simple ingredients and your favorite bottle of wine, you can give your friends a much-appreciated meal that doesn't involve rice cereal or reheated leftovers.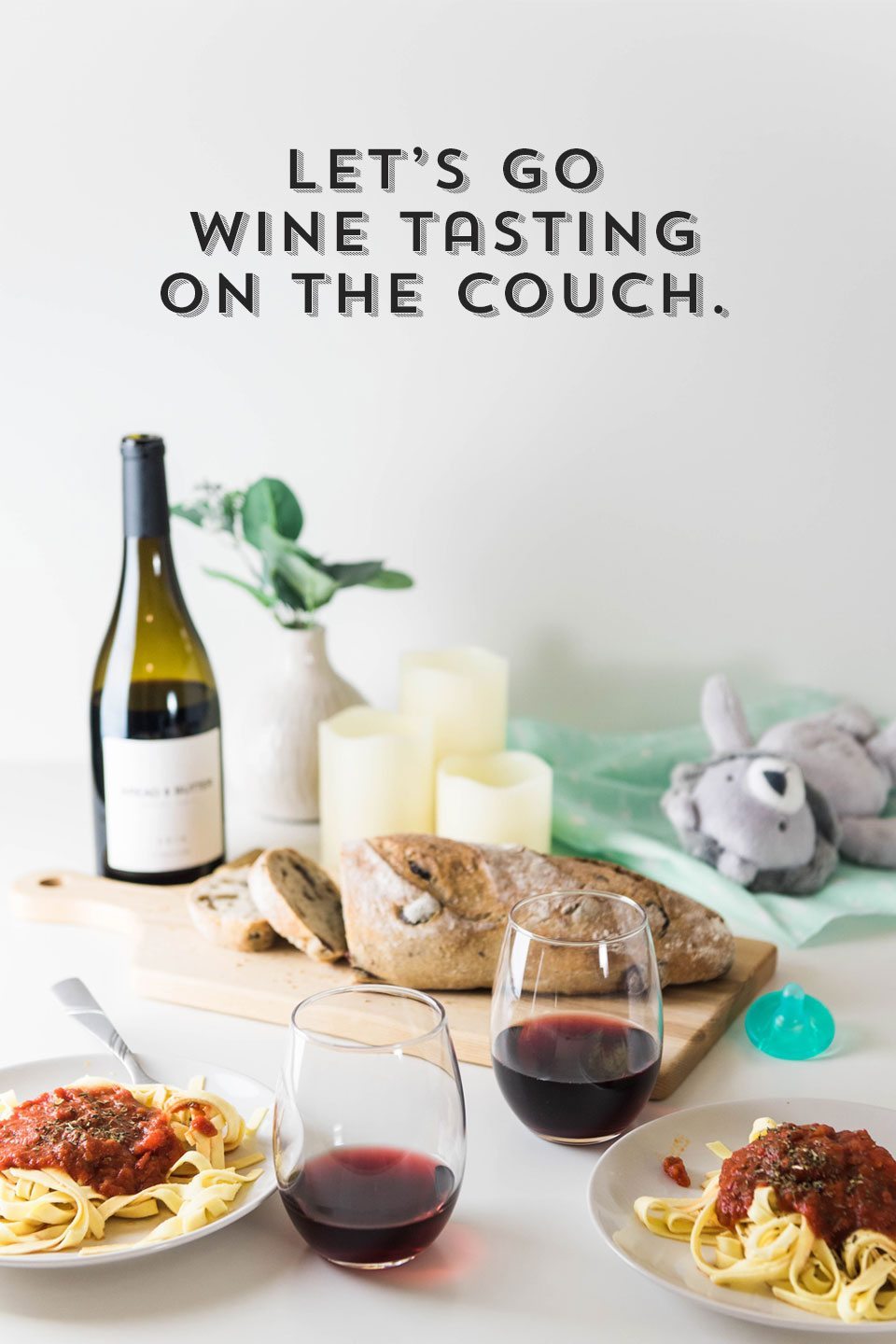 Ready to make a mom and dad see some light at the end of the new-baby tunnel? Here's our go-to supply list for a special night-in:
Supplies
Pasta Sauce: you can make a jar of homemade Marinara if your love-language for gifting involves cooking, but there are also easy and delicious options readily available at your local grocery store.
Carbohydrates: Gift your sleep-deprived friends your favorite pasta and a loaf of fresh bread. Parenthood is essentially an eighteen-year-long marathon, so they'll need to carb load sometimes.
Wine: Everyone deserves a glass of nice wine with their meal, but new parents are extra deserving.
Cookies: Do you know what's better than cookies? Cookies you didn't have to make or buy yourself after a long night with a little one who doesn't quite know the difference between night or day yet.
Gift Basket or Crate: Find a sturdy basket large enough to hold all your supplies. We find high-quality but inexpensive options at craft stores like Michaels or Hobby Lobby.
Kitchen towels: New, clean kitchen towels are actually pretty darn romantic after a few weeks with a new kiddo. Add some new linens to your gift basket to add some dimension and to help secure your glassware.
Minimal Assembly Required
This is a great DIY gift because it takes very little time but makes it's recipients feel cared for and valued. Once you've gathered your supplies, use the kitchen towels as a lining to your basket, add your dinner ingredients and the wine, and voila, you've given mom and dad something to celebrate!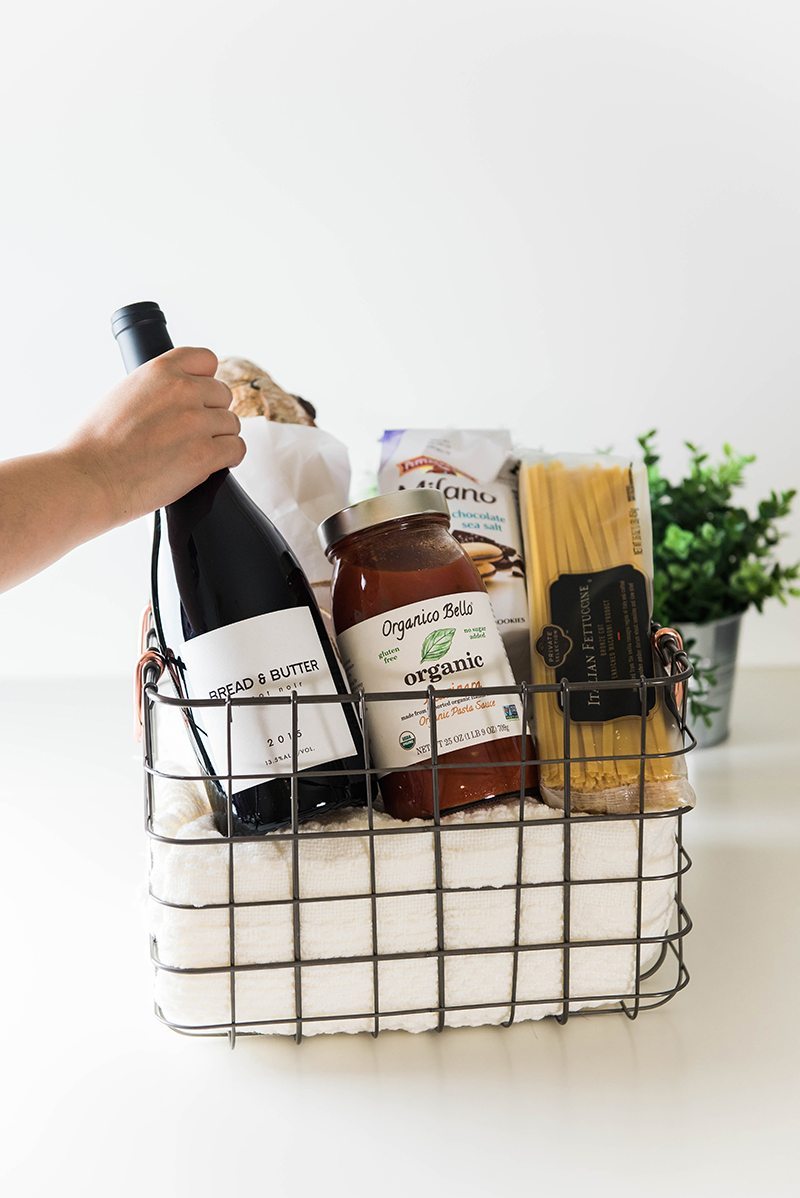 Deliver Date Night No Matter the Distance
If you can't be there in person to cover that new baby with kisses or drop off a date-night dinner basket, we can still help you send the perfect gift of a relaxing night-in. Send new parents one of our Soups and Sentiments care packages-we deliver anywhere in the continental U.S., so wherever there are parents who need to remember that a new baby isn't the end of romance and dates, we're there with soup, fresh rolls, and delicious cookies.
Share With Someone You Love

We love when great ideas get shared. If this post inspires you to gift a Date Night Dinner Basket, we'd love to see it! Snap a photo and tag us on Instagram @spoonfulofcomfort #spoonfulofcomfo