Watermelon Nacho Platter


Happy August! Welcome to some of the longest, hottest, clothes-really-should-be-optional days of the year. And with summer in full swing, the last thing you want to do is turn on an oven or put anything on the stove. No matter how delicious. Not even if there's cheese involved. That's right folks, it's officially too hot for nachos.

Don't worry, we have the perfect solution to your warm weather woes—something refreshing, easy to make, and shhhhhh actually pretty darn healthy. Let's hear it for Watermelon Nachos!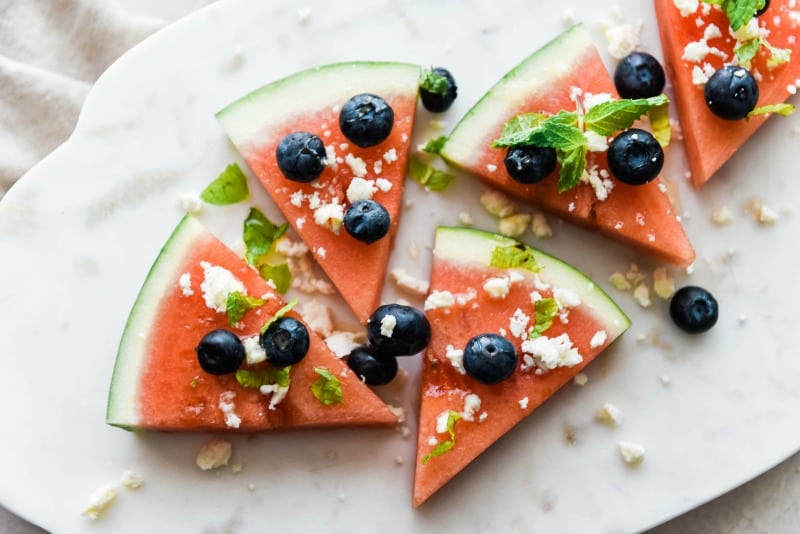 This delicious summertime snack takes fresh summer produce to a whole new level, combining the crisp taste of watermelon with tangy berries, sweet honey, and savory feta.

So whether you whip up a platter for the kids after you get home from the pool, or serve this alongside fun grown-ups only drinks, these truly are the only nachos you need from now until October.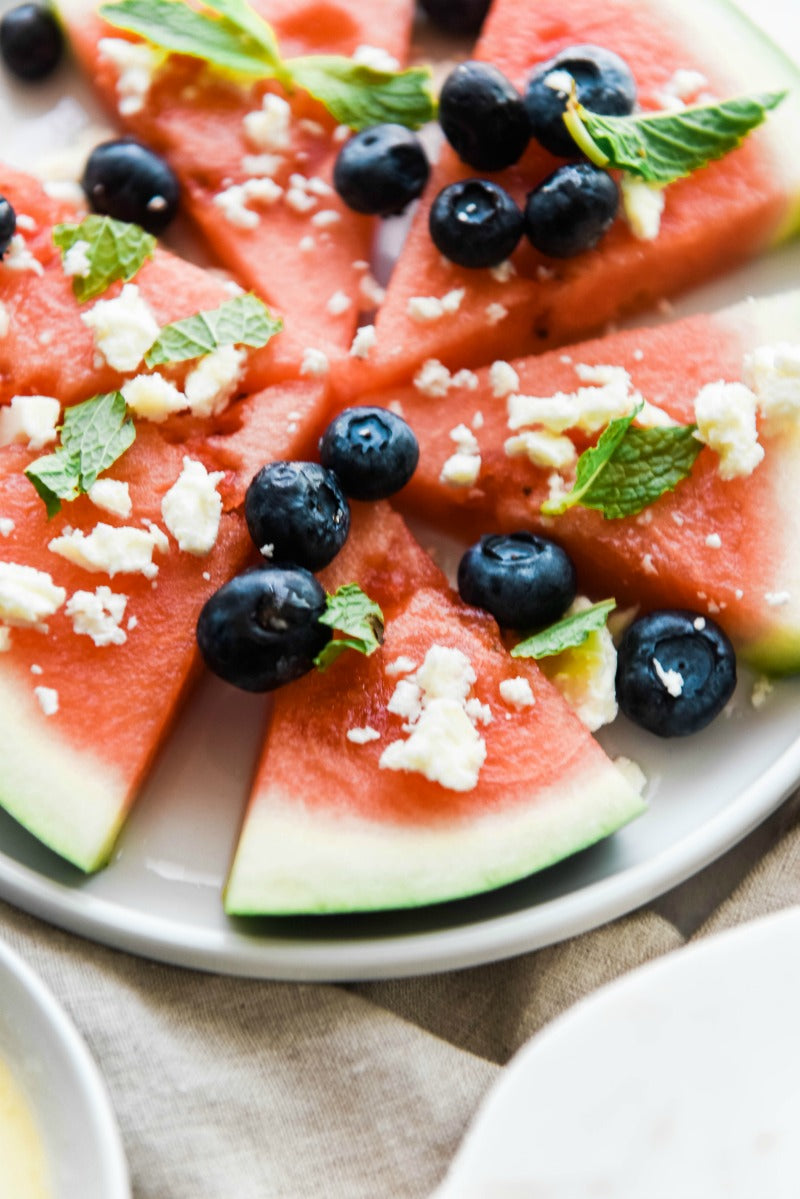 Ready to beat the heat with some killer watermelon nachos? Don't preheat the oven to anything and head to the produce section or farmer's market ASAP.
Watermelon Nacho Platter
Serves 6 | 5 minutes
1 small seeded watermelon
5 tablespoons raw honey
1/2 cup feta
fresh mint for garnish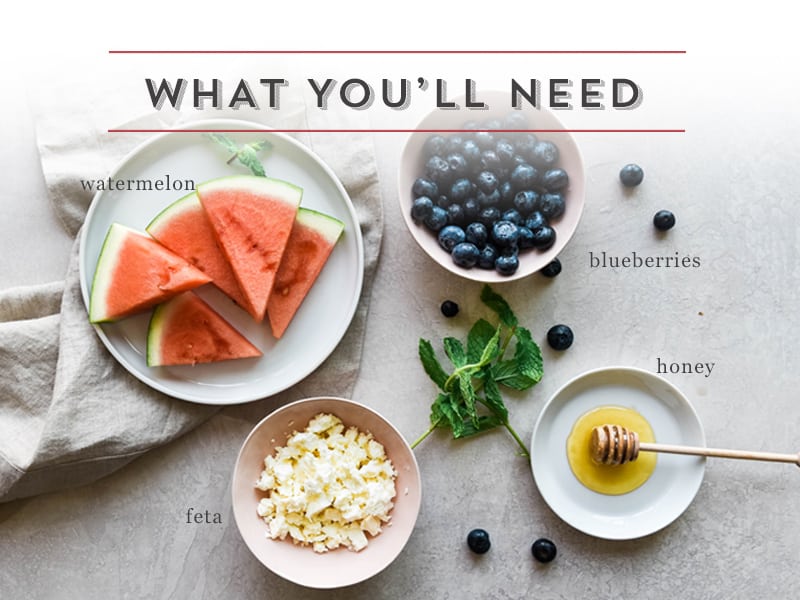 Directions
Cut watermelon into thin slices, then cut each slice into 6 wedges. Arrange on a platter. Drizzle with honey and top with berries, feta and mint, if desired.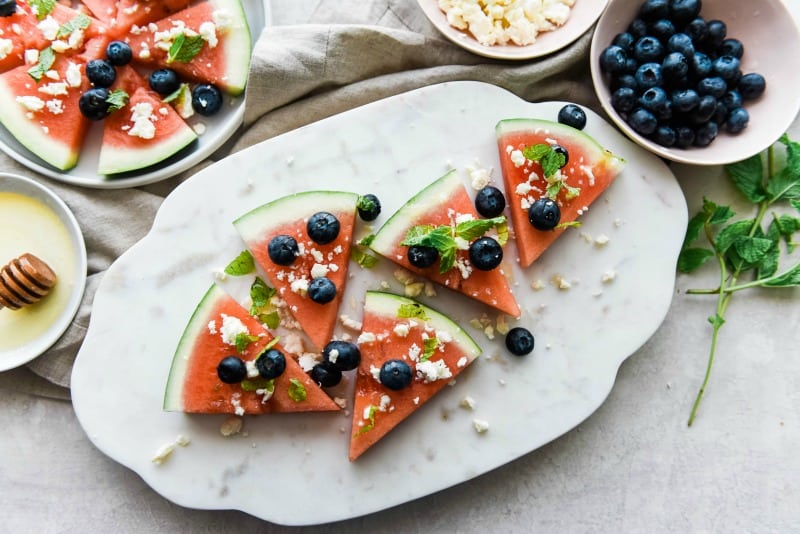 Beat the Heat: Send Dinner
When a friend or loved one simply can't avoid dinner, you can still save them from a hot kitchen and sink full of dishes. Send them a Soups and Sentiments care package and they can enjoy a delicious meal of soup, rolls, and cookies without preheating anything. (Watermelon nachos optional but recommended...)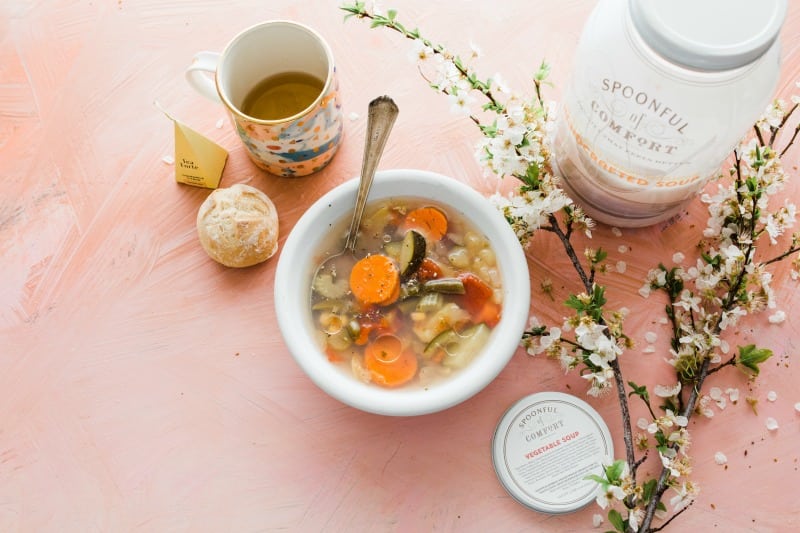 Share with Someone You Love
We love when great ideas get shared! If this post inspires you to make your own Watermelon Nacho Platter, we'd love to see it! Share the love, snap a photo, and tag us on Instagram @spoonfulofcomfort #spoonfulofcomfort.