What Is Hygge? Get Cozy & Comfy This Christmas
Get Cozy & Comfy This Christmas
We could all use a little more comfort this year. And when it comes to the holiday season, we're talking more cozy nights and less stress from buying gifts and organizing (virtual) get-togethers.
So this holiday season, Spoonful of Comfort took a step back from traditional red and green festivities and chose instead a season of hygge. This concept of comfort and contentment is what this Danish word—and our holiday lineup—is all about.
Hygge: The True Meaning of Cozy Comfort
So, what is hygge? Pronounced "hyoo-guh," it is the Danish word for "cozy." However, the true meaning of hygge can't be captured with a single English word.
Hygge encompasses the concept of cozy contentment and well-being. It means creating a warm, welcoming atmosphere and enjoying the good things in life. It implies a slowness and awareness of life that allows you to live in the moment. Hygge is also defined as "the art of creating intimacy," "the coziness of the soul," and even "reading a book by the candlelight."
Hygge is firmly engrained into the Danish way of life. Scandinavians see it as a pathway to an individual's lasting happiness. And there's probably some truth to that, since Denmark is the second happiest country in the world according to the World Happiness Report. (Ahem, the United States comes in 18th. We need more hygge).
You can, in fact, embrace the hygge life yourself, plus share it with the people you love. And what better time to practice it than during the Christmas season? You'll have plenty of opportunities to cozy up by a fire, spend cherished time with loved ones, and focus on the things that matter most.
The Hygge Lifestyle
In recent years, Americans have been starting to embrace a hygge lifestyle, trying to actively focus on those small moments and pursue everyday happiness. But what does that lifestyle look like? Here are some basic hygge rules to live by:
Dress comfortably. Yes, hygge can be as simple as putting on a pair of sweatpants. Since comfort is so central to a hygge life, you'll want to dress in something you can truly relax in. Put on your coziest clothes the second you get home. (Can you feel the relaxation already?)
Light some candles. Both the aroma and dim lighting that come from candles are perfect for cultivating a hygge atmosphere. Especially during the Christmas season, which is in the middle of long and dark winters, candlelight combined with a cozy knit blanket will put you right at peace.
Gather together with loved ones. Hygge is best practiced with the people you are closest to. It's not about throwing big parties and celebrations. It's more about gathering an intimate group in a comforting and relaxing environment.
Enjoy good food. It's nearly impossible to be comfortable while hungry. Enjoy some genuine comfort food with your loved ones, whether that's a pot roast, soup, baked goods, or just some appetizing snacks. And pair that with some warm drinks, like coffee, tea, hot chocolate, and apple cider.
Be in the moment. Throughout all of these activities, focus on the simple things. Consider going offline while you're around your loved ones, disconnecting from social media, and focusing on what's right in front of you. Hygge is all about learning to be content in the moment. Take the luxury to not worry about the future or what you might be missing out on. Just appreciate what and who you have around you.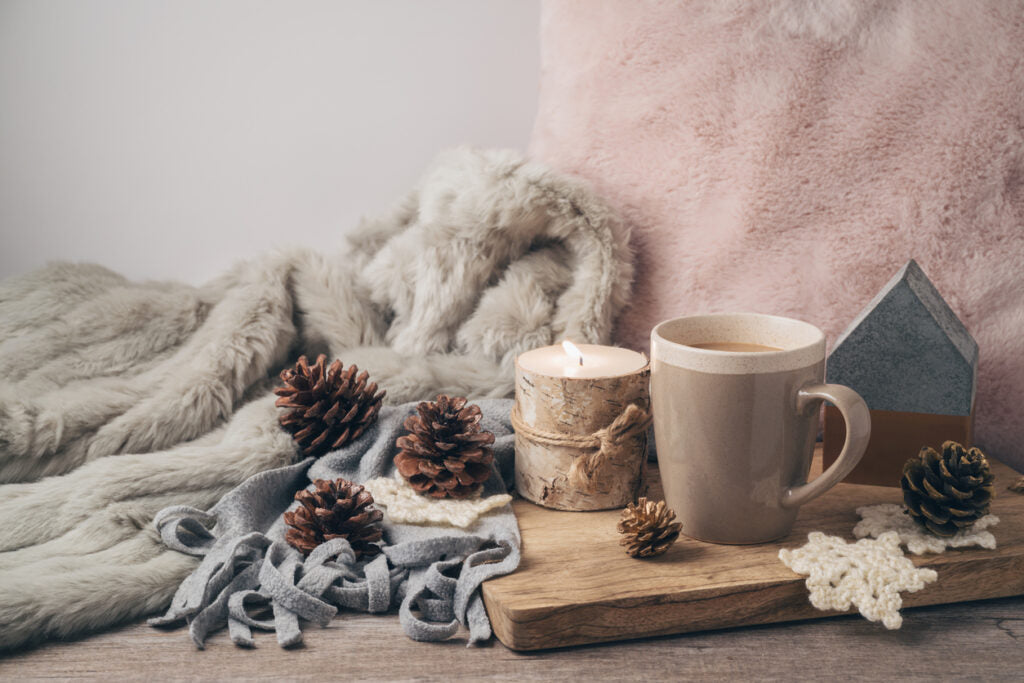 Hygge Decor for Christmas
Many people prefer their homes to be the center of their hygge celebration. But how can you make your home feel authentically hygge? The general rule is that your decor should make you feel comfortable. And that can be as simple as following these guidelines:
Choose colors you like
Be generous with fuzzy, knit blankets, pillows, and other textiles
Gently light rooms with natural light or candles
If you want to keep your Christmas theme in line with these principles, here are a few hygge decor suggestions:
Don't go overboard on tree decorations. Small white lights and some neutral-tone ornaments will do the trick. Sentimental ornaments on the tree bring instant hygge with warm memories everyone can share.
Match your wrapping paper to the recipient. If your recipient is a little girl, hygge wrapping paper may be pink and glittery. If it's an old friend who loves hiking in the mountains, some brown paper wrapping might be what resonates with them.
DIY your decor. Take a stroll through the woods or in your local park and look for items to craft your decor. Pinecones, sprigs of pine needles, and fallen branches can all turn into impressive decorations with some twine and a dash of creativity. But don't spend so much time on your project that you start to feel stressed out. Just keep it simple.
Light by fire. Whether it's with candles or a roaring fire in the furnace, the natural glow and heat from the flame can make for an incredibly comforting ambiance.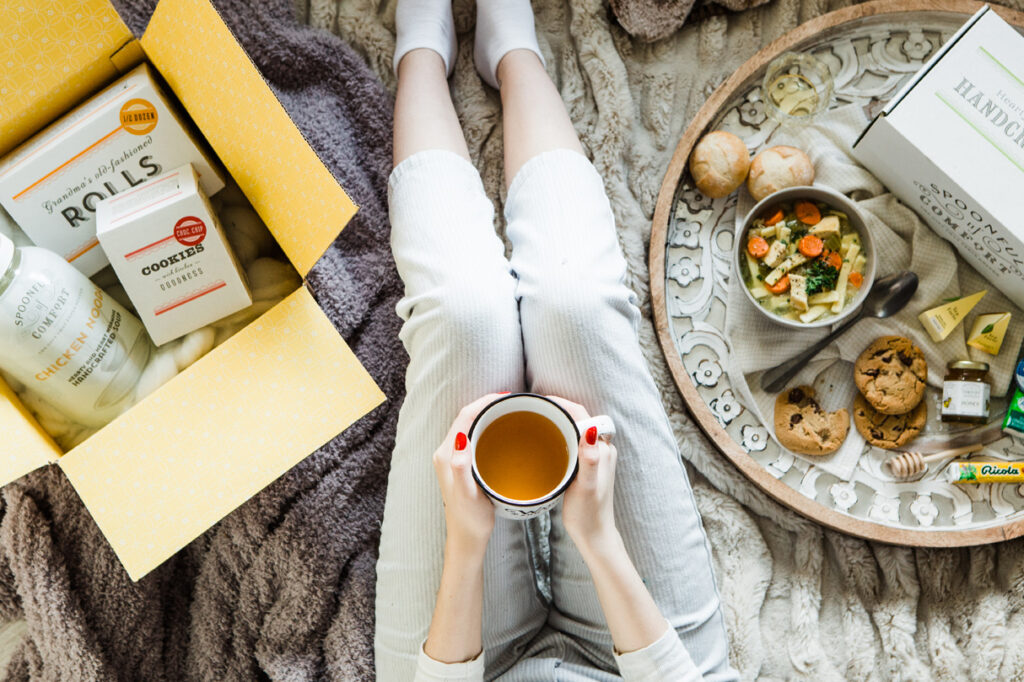 Hygge Gift Giving
Gift giving can inspire hygge, too—feelings of comfort and joy. A perfect hygge gift is more meaningful than it is expensive. A few suggestions of what we mean:
This is an especially great gift for people who are just starting the hygge lifestyle. It is written by Meik Wiking, the CEO of the Happiness Research Institute, who has spent years studying the influence of hygge and what makes people happy.
Cozy Strikes Again Care Package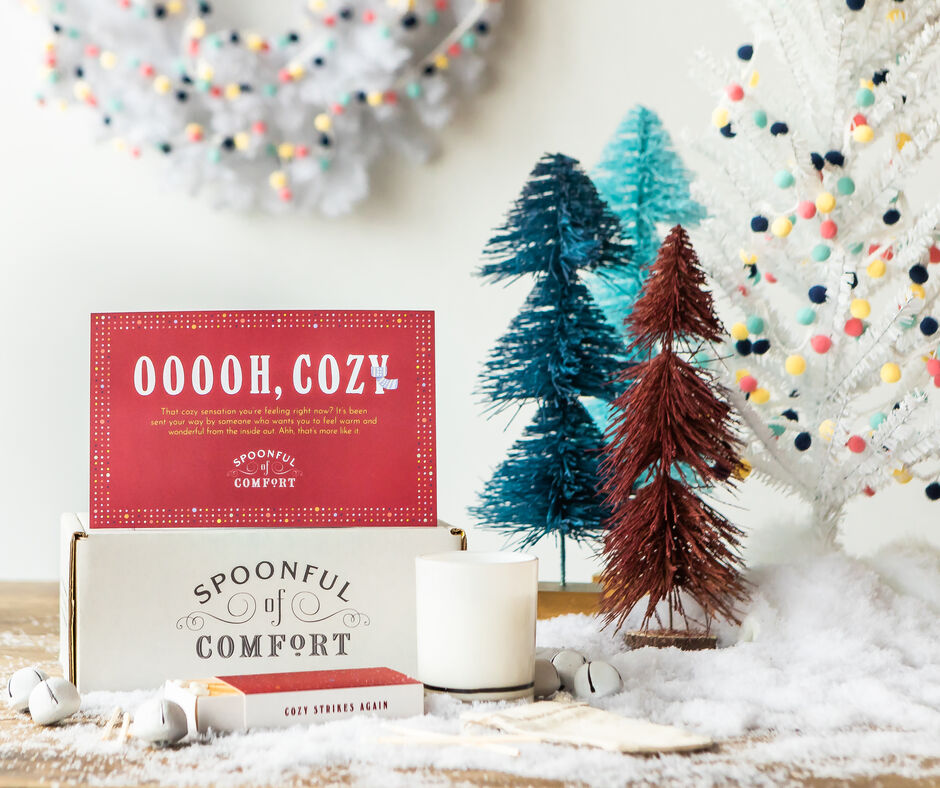 Our Cozy Strikes Again care package is a simple way to bring calming scents to the home of the recipient. The package includes a Vanilla Cashmere scented candle in a chic white linen bag. With it come designer matches and a personalized note card to tell someone how much they mean to you.
Wool Irish Springweight Sweaters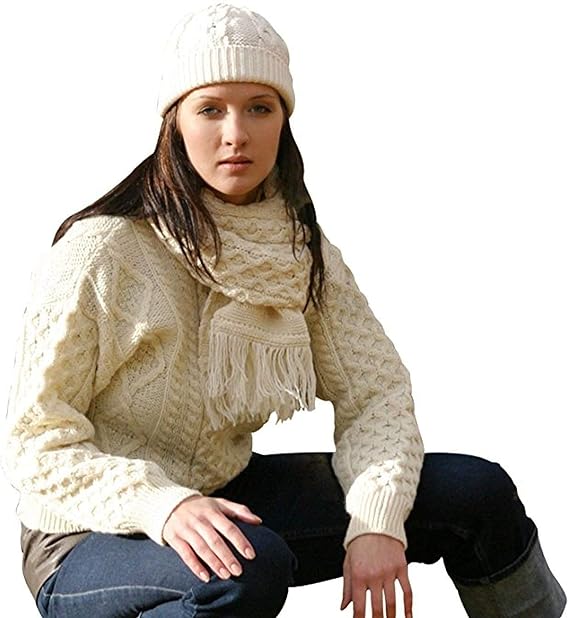 Wool sweaters are the epitome of hygge comfort wear. The white wool aesthetic perfectly matches the energy, the natural comforts, that hygge promotes.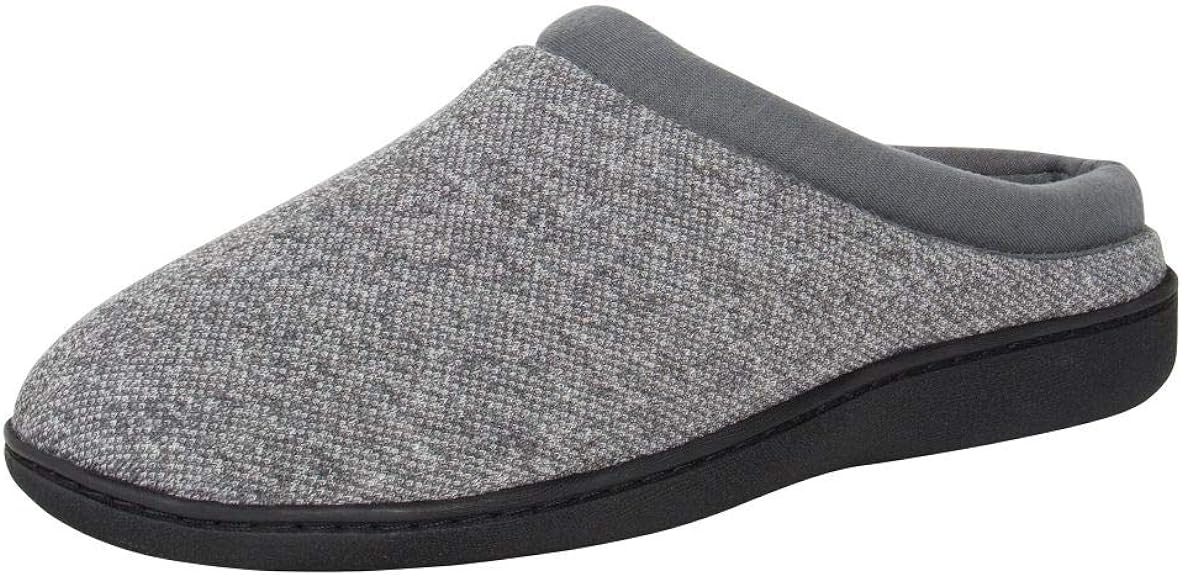 The luxury and comfort level of memory foam slippers are pure hygge. These Hanes slippers come in a variety of material and colors, all of which fit into the neutral tones celebrated in hygge culture.
Cookies and Cocoa Care Package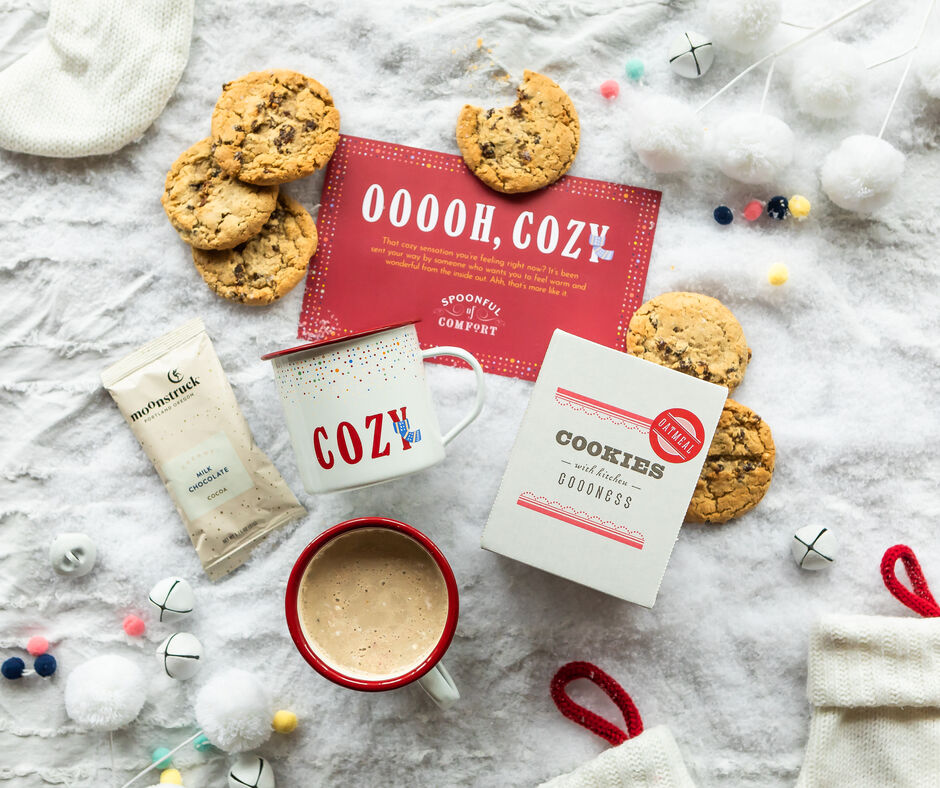 Another care package by Spoonful of Comfort, this comes with six cookies, gourmet hot cocoa packets, and a cozy mug to drink from. Those cookies and hot chocolate are great accompaniments for however the recipient relaxes and embraces hygge. This also comes with a personalized note card.
Make Yours a Hygge Home
This Christmas, focus on the cherished hygge moments with close friends and family. After all, those are the memories that will last a lifetime.
Find more hygge-themed gifts in the Spoonful of Comfort Hygge Holiday Gift Packages.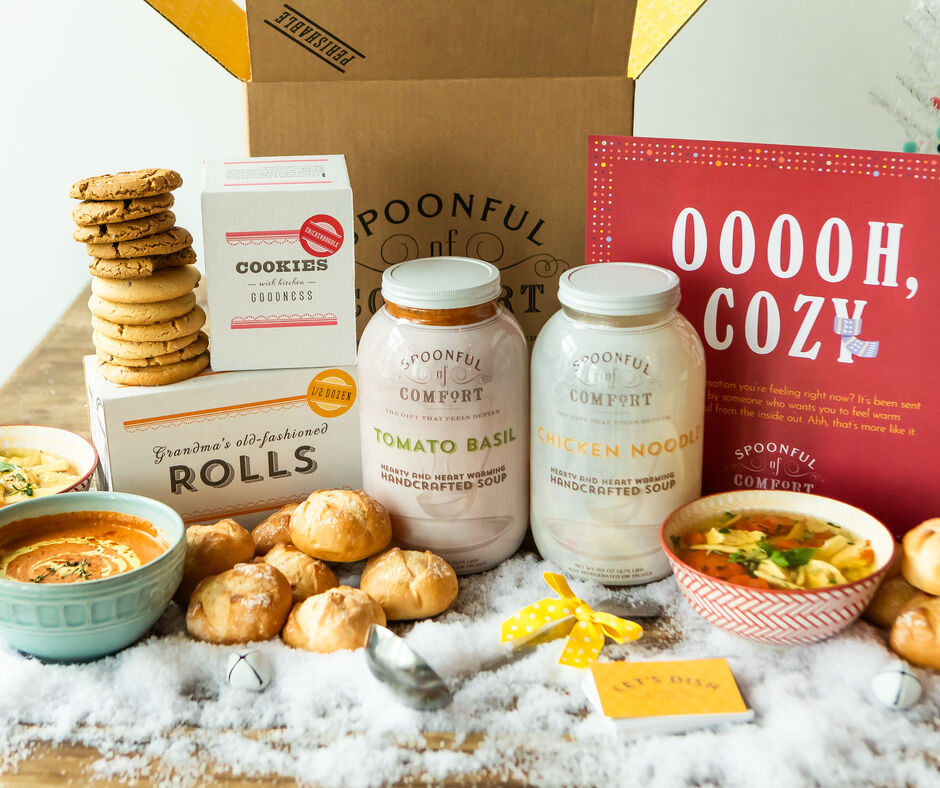 This article is part of our Holiday Gift Guide: