The 10 Best Gifts for Administrative Professionals
Gifts for Administrative Professionals
Administrative assistants keep an office running. Without their tireless efforts, the office could fall into chaos. To show you really appreciate everything they do, you may want to give them a gift. But what are thoughtful, unique ways to show you appreciate your admin team on Administrative Professionals Day and throughout the year?
To help you choose the best gift for your administrative professionals, it helps to understand why we celebrate Administrative Assistant Day and who is considered an administrative professional.
Who are Administrative Professionals?
There are various definitions of what an administrative professional is. Generally, administrative professionals are considered to be those that are responsible for various administrative tasks and information that help manage and support those in an office environment. This role is expressed by various titles, including:
Administrative assistant
Executive assistant
Office manager
Administrative secretary
To help determine if the person you're thinking of is an administrative professional, consider their job responsibilities. If they perform any of the tasks below, they may qualify as an administrative professional:
Manage the business' filing system
Oversee scheduling for managers or other executives
Order office supplies and maintain inventories
Answer and direct telephone calls
Plan and coordinate meetings or corporate events
Make travel arrangements
Handle personal errands for managers or executives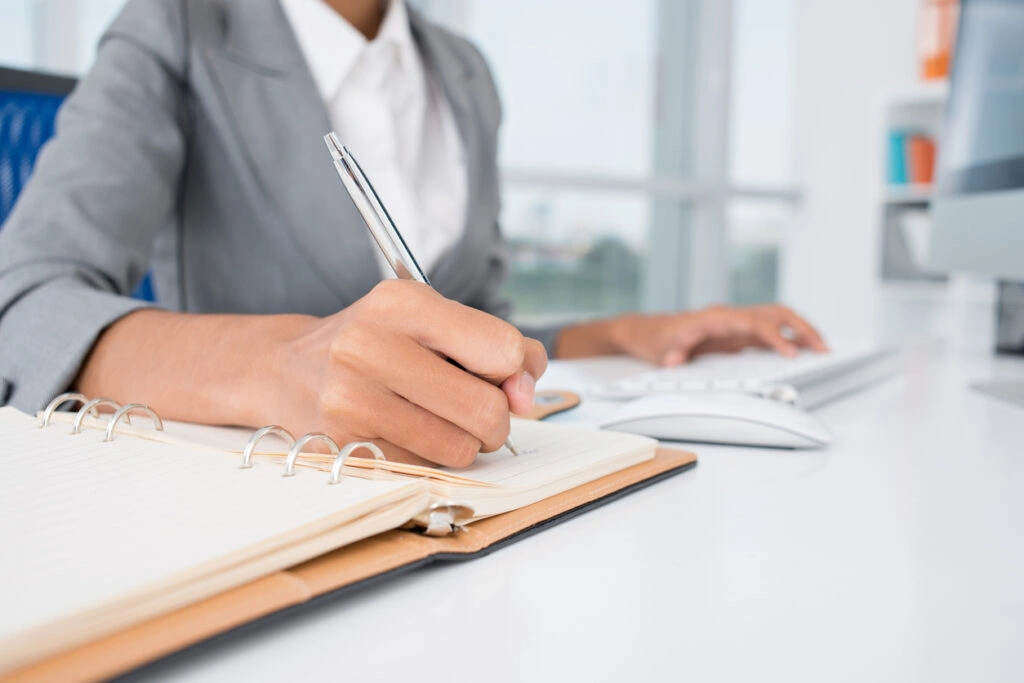 What is Administrative Professionals Day?
What used to be known as Secretaries Day, Administrative Professionals Day has evolved to reflect changing titles and responsibilities. The day is observed to celebrate and recognize the administrative professionals who do valuable, essential work in an office.
The International Association of Administrative Professionals recently reported that the United States has more than 22 million administrative professionals, each with incredibly diverse roles. Because these employees often do work beyond their regular duties and are supporting teams in a challenging business environment, it's important to recognize and thank them for the executives and teams they support.
When is Administrative Day?
Although we can show appreciation for our administrative professionals any day of the year, Administrative Professionals Day is recognized in the United States on the Wednesday of the last full week in April. Some companies celebrate Administrative Professionals Week, where they celebrate their administrative staff during the entire last week of April. Considering the amount of work these individuals do, it's no wonder.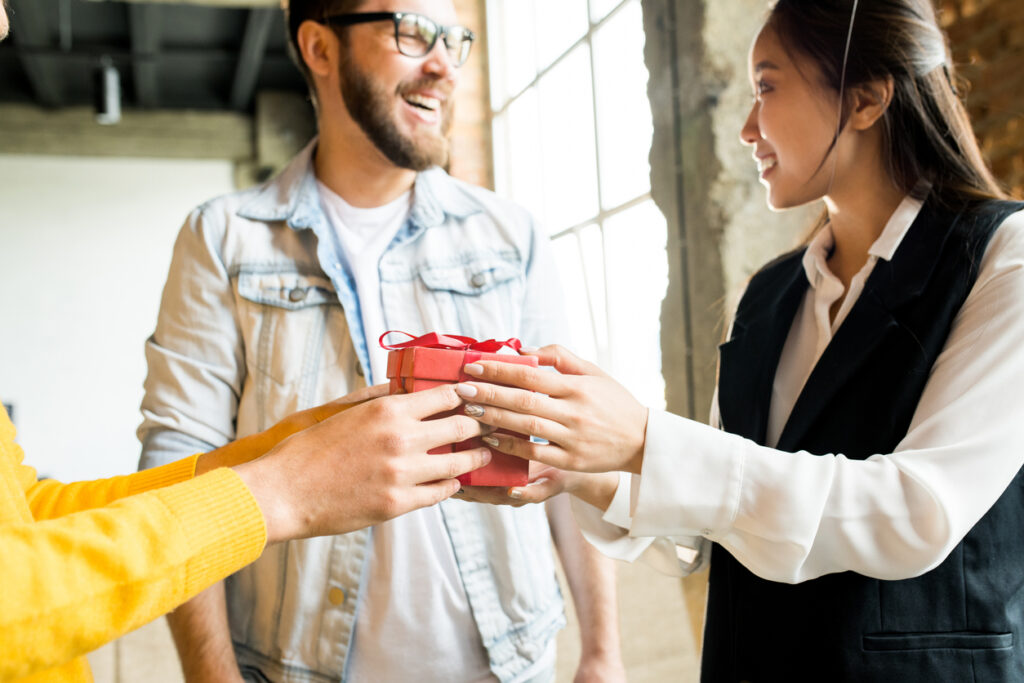 10 Thoughtful Gifts for Your Admin Staff
While sending an administrative professional a gift card is a great way to show your appreciation, if you're looking for a more unique way to show how you feel, consider choosing something from this list of the ten best gifts for administrative professionals:
Handmade Candy Dispenser: The perfect desk accessory, this candy dispenser holds mason jars that can be filled with the administrative professional's favorite snack or candy, which they (and the many people who stop by) can enjoy at their desk any time during the day.
Personalized Pens: This set of ballpoint pens can be customized with a message, quote, or name. These classy pens feature ultra-smooth writing and have a chic metal construction.
Coffee Warmer: It's not uncommon for an administrative assistant to be called into a meeting or asked to run an errand while enjoying their morning coffee. A coffee warmer ensures they'll come back to a nice, hot cup of coffee.
Spoonful of Comfort Corporate Gift Basket: Nothing shows your appreciation more than a customizable gourmet gift basket from Spoonful of Comfort stuffed with homemade rolls, soups, and cookies.
Humorous Coffee Mug: What better way to lift a busy administrative assistant's spirits in the morning than with a humorous coffee mug? We love this one because it shows just how much responsibility an administrative professional has.
Time Will Tell Novelty Sticky Notes: Remember when you used to write reminders on your hand? These humorous and practical novelty sticky notes are shaped like a watch and can be worn around the wrist so they'll never forget tasks, reminders, or lists again.
Peace and Pampering Care Package:

Where would you be without your administrative assistant or office manager? This care package contains cozy socks, blankets, soothing teas, so your administrative professional can really put his or her feet up after work.
Personalized Desk Nameplate: This customizable nameplate is printed on a clear plate of acrylic glass and held up with a stylish wooden base. You can choose from three different fonts and have their name and title printed directly onto the glass. It makes the perfect addition to any administrative assistant's desk.
Keep Going Socks: On the days that they could use some extra encouragement, these socks give the perfect extra boost.
Desk Storage Trays: Putting a little tray near a computer monitor is a perfect way to brighten up a desk and keep things organized. Now your administrative assistant has a place to put keys, jewelry, paper clips, or flash drives within easy reach.

Thank You Notes for Administrative Assistants & Other Admin Professionals
Sometimes the best administrative professional gifts are just simple notes that thank them for all their hard work. When you're writing a thank you note to an administrative assistant, there are a few styles you can follow. You can keep things simple with a message like:
Jane, thank you for all the hard work you do around the office. Your efforts don't go unnoticed and we really appreciate you.
Other sincere administrative appreciation messages mention specific instances or attributes that make your administrative assistant great. An example could be:
John, you do a great deal to keep the office running and do it all without complaining. Thank you so much for the positivity and optimism you bring to our team.
If you're more of a humorous person, you could include some light humor in your message, such as:
Missy, you're like the human version of Siri—you have all the answers and are always helping everyone out. Thanks for all you do!
Whatever style you go for, a thank you note to an administrative assistant is sure to brighten their day and let them know how much they're appreciated.
Send a Gift for Your Great Administrative Professionals
When it comes to heartfelt gifts, you can't beat the comfort and convenience of Spoonful of Comfort's corporate gourmet gift baskets with special prices for a corporate account. Not only can you make sure the administrative professionals in your life feel valued, but you can get a discount on gifts for other staff or clients. Maybe even ask your administrative assistant to order a package for you, too—but not during the last full week of April. That's their turn to be spoiled!
This article is part of our
Corporate Gift Giving Guide
to guide you to find the perfect gift for every gift-giving occasion in business. Don't forget to sign up for your
Corporate Gift Account
today and get a discount on corporate gifts for your employees, clients, and customers!
Corporate Gifts
Executive Gifts
Gifts for Employees
The 10 Best Gifts for Administrative Professionals (← You are here)
Gifts for Clients