15+ Gift Ideas for Your Business Partners
Gift Ideas for Business Partners
Where would you be without your business partner? He or she is likely one of the people you spend a lot of time with—and who truly understands the hard work you do together. To recognize your partner for all of his or her long hours and hard work, you may consider getting a special gift. But what makes good gifts for business partners? What can you give that is both professional and useful?
We've curated a list of the 15 best gift ideas for business partners that go beyond the traditional gift card and note. Each gift listed not only recognizes your partner's efforts but also strengthens your relationship as they see you took the time to give them something truly unique.

Things to Remember When Giving a Gift to Your Business Partner
Whether you've been business partners for years or have just formed a professional relationship, there are a few things to keep in mind when it comes to business gift-giving. As gift-giving experts, Spoonful of Comfort has created a checklist of things to consider before you start shopping for business partner gifts.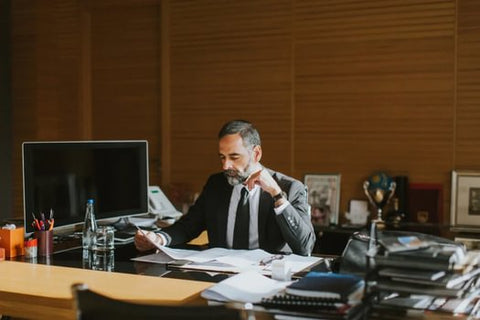 Ask yourself the following questions before purchasing a gift:
Should I wait until the holidays to send a gift? No! Even though sending gifts during the holidays is the usual practice, there are plenty of other occasions where a gift would be appropriate. How about your completing a big project? Or winning a major award? Sending a small gift to your business partner throughout the year helps strengthen your relationship and shows your support.
Am I overdoing it? Don't think that you have to give an elaborate, expensive gift or several at a time. Sometimes the best gifts are simple and genuinely express your appreciation for their work.
Does your gift have some personality? You know those generic thank you cards you get from businesses? They're not personable and have very little thought put into them. Rather than sending a gift that will end up stuffed in a drawer or worse—given or thrown away—put some personality into it. Consider the relationship you have with your partner and get a gift that reflects that. More thought means more appreciation (by both of you!).
Is my gift appropriate for my partner? Think about their likes, dislikes, and consider basics like allergies. If you've just entered into a partnership with someone and don't know personal preferences, consider giving an experience. If you're unsure, ask!
Is your gift memorable? Do you remember every business gift you've ever gotten? Chances are you don't recall many pens, mousepads, or other company swag. Great gifts are memorable. Look for things that are hand-crafted or that can be personalized. Consider what your partner does for work and search for something that can make their professional life easier. Giving a memorable gift shows your partner that you care about your business relationship and appreciate all they do for you.
Business Partner Gifts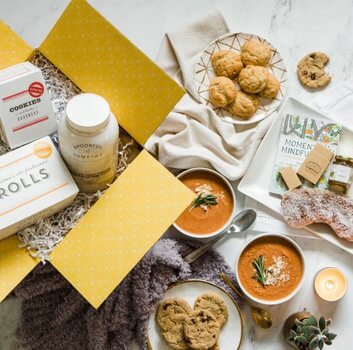 Corporate Gourmet Gift Basket from Spoonful of Comfort: Send your business partner home with a gourmet gift basket filled with handmade soups, rolls, and cookies from Spoonful of Comfort. Each of our corporate baskets is customizable to fit the recipient's tastes, comes beautifully packaged, and includes a personalized note from you.
Bamboo Tumbler with Tea Infuser: Whether your partner is someone who loves drinking tea or is a big fan of fruit-infused water, this bamboo tumbler is a perfect choice. The insulated water bottle keeps drinks hot for up to 12 hours or ice-cold for an entire day, which is great if your partner is always on the go.
Personalized Engraved Cutting Board: If your partner loves cooking or works in the food industry, a customized cutting board makes a great gift. We love this one from Straga Products that allows you to choose from three different types of wood and has customizable text.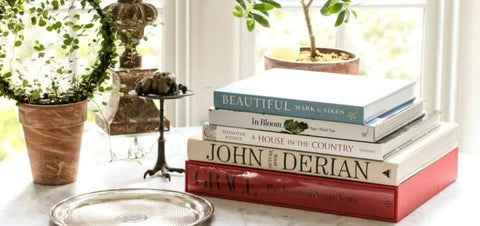 Business Development Books: Who doesn't enjoy learning how to better their career? Giving a book that provides strategies on how to do better in business makes a great gift. Get great recommendations using this list from Forbes.
Wall Art: Help brighten your partner's workspace with wall art of their favorite travel destination or a picture of a favorite passion. If you're close with their family, have one of their family portraits blown up and framed. Or, if they have a favorite artist, choose their favorite painting and have it framed.
Tile: Help your business partner keep track of their belongings easier with Tile. It's a small, Bluetooth tracking device that can be attached to keys, phones, or laptops or placed inside wallets that helps users find them from an app. You can even have your business logo emblazoned on the device for a more personal touch.
Vinebox Wine Gift: Instead of gifting any bottle of wine, allow your partner to pick and choose wines to try with a Vinebox gift set. Choices will be delivered directly to their door, bringing wine tasting to the comfort of their home.
Omaha Steaks: Omaha Steaks consistently delivers the best steaks, burgers, and other meats in the country. Let your partner enjoy mouthwatering, tender steaks at home with a gift box from Omaha Steaks. With several packages available, you're sure to find the perfect one for your partner.
Event Tickets: Rather than give your partner something material, give them an experience. Give them tickets to watch their favorite sports team play or to enjoy a play or opera at the local theater. Whatever their interests, tickets provide your partner with a fun night out with either you or a family member and shows that you've paid attention to their likes.
UV Smartphone Sanitizer: Keep your partner healthy with a PhoneSoap sanitizer. It's a device that kills 99.99% of germs and bacteria on a smartphone using UV-C bulbs. Plus, it comes with a USB port to provide charging for every type of smartphone.
BarkBox: If your partner has a four-legged best friend, consider giving them a BarkBox subscription. You can choose from several subscription lengths that contain numerous toys and treats for both cats and dogs. The box is delivered right to their door, which makes it even more special.
Beer Brewing Kit: To help your partner find his or her perfect flavor of beer, give them a beer brewing kit. Northern Brewer features dozens of brewing sets from craft beers to deluxe homebrews, so you're sure to find one that fits your partner's unique taste.
Online Classes: Give the gift of learning with an online class subscription. Whether they've talked about strengthening their coding or computer development skills or have always wanted to try their hand at baking or photography, online classes are a great gift to help them get started. Platforms like Craftsy or Lynda have thousands of available classes.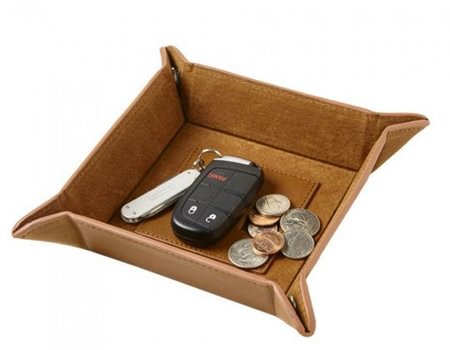 Leather Travel Valet: If your partner spends a lot of time on the road, a leather travel valet can help keep everything organized. It's designed to fold flat, so it can easily be packed away while not in use. Once their day is done, they can place the tray on a nightstand or table and put keys, loose change, wallets, or cellphone chargers inside to keep everything in one place.
Personalized Tea or Coffee Set: Give your partner an extra boost of energy in the morning with a personalized tea or coffee set. If your partner is someone who loves tea, check out this set from A Gift Personalized. You can choose from various tea flavors and add two lines of personalized text. For the coffee-lover, give them a Bean Box subscription. They'll have four flavors of coffee delivered right to their door each month.
Gifts for Business Partners Done Right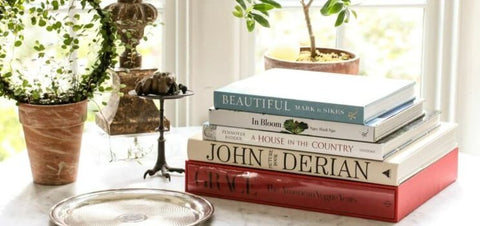 Whatever you choose from this list of gift ideas for business partners, remember to include a personalized note from you that expresses your appreciation. Be sure to go beyond the "thanks for all your hard work" and write something more meaningful. Mention specific attributes about them that you appreciate or thank them for a specific instance when they went above and beyond. Including a heartfelt, meaningful note adds the perfect final touch to your business partner gift.
At Spoonful of Comfort, we can take the hassle out of picking out the right gift for your business partner. With our corporate gift basket orders, your business partner will get a beautifully wrapped basket filled with hearty soups, warm rolls, and delicious cookies, and a personalized note delivered right to their door. Plus, corporate account managers may qualify for discounts and rewards with every basket. Contact Spoonful of Comfort to get a personalized promo code or to learn more about our gift baskets.
This article is part of our
Corporate Gift Giving Guide
to guide you to find the perfect gift for every gift-giving occasion in business. Don't forget to sign up for your
Corporate Gift Account
today and get a discount on corporate gifts for your employees, clients, and customers!
Corporate Gifts
Executive Gifts
15+ Gift Ideas for Your Business Partners (← You are here)
Gifts for Employees
Gifts for Clients